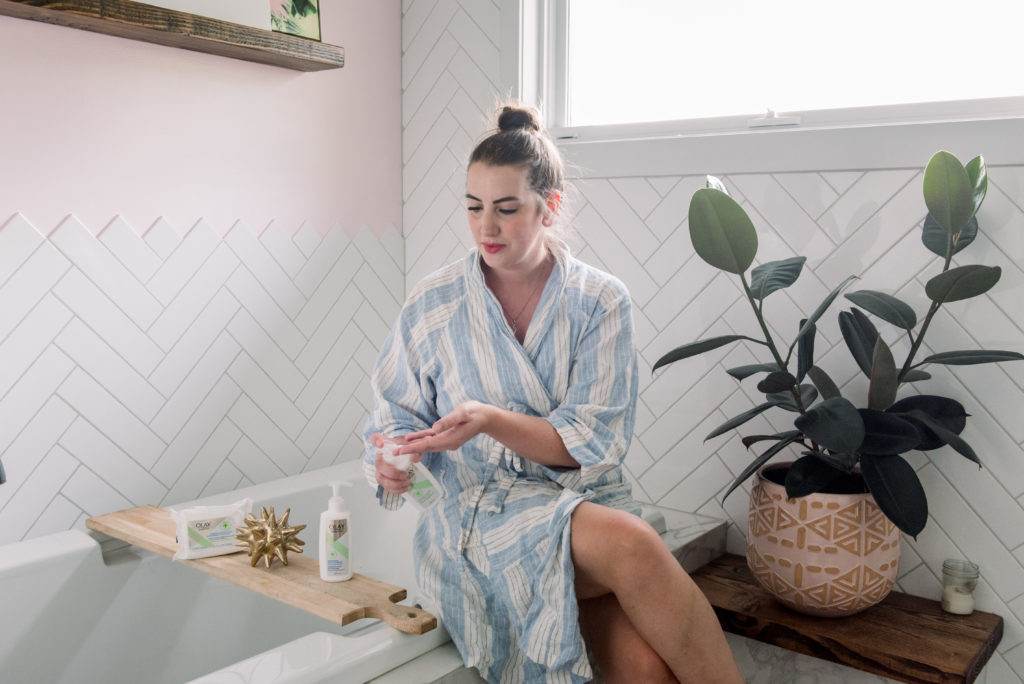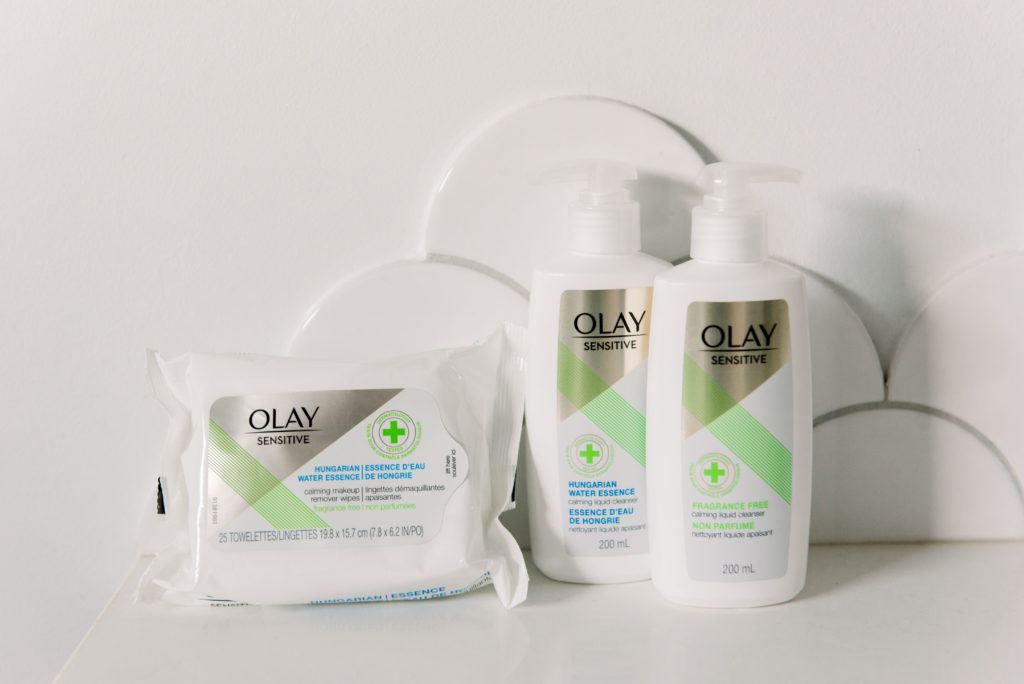 One of my first memories related to anything skincare was watching my Grandma apply her Olay night cream to her face and neck. I fondly remember our bedtime routine – the smell of the Olay night cream and how that routine made my Grandma feel… relaxed and cared for. Sometimes looking back I think this is why I absolutely love the ritual of skincare and how it creates those little self-care moments for you to stop, breathe and do a little something for yourself.  I'm so excited to partner with a brand I recognize from childhood, and have used for years myself, to share the new products with the same science-based reputation they are known for. If you've followed me for years, you would know I have had my fair share of sensitive skin issues when trying to find products that work for my skin as well as my family's. I have winter dryness coupled with itchy, sometimes reactive, sensitive skin. While both my children have their own skin challenges: one with seasonal eczema and contact dermatitis. We have over the years adapted a few strategies for finding products that can fit into our lives and help ease some of our skincare issues. With our journey in mind, I'm so excited to share my four top tips I've adopted for living with my sensitive skin: 
Focus on ingredients. I look for "Fragrance Free". Olay Sensitive Fragrance Free Calming Cleanser , which does not include soaps, dyes or harsh surfactants, and is formulated with ingredients proven by dermatologists to fight redness and irritation. Including the #1 dermatologist recommended moisturizing ingredient, petrolatum. I love that it doesn't have any fragrance – a common irritant for sensitive skin! – but I also love that this cleanser gives you an immediate calming effect and will help improve your skin's defenses against future flare ups.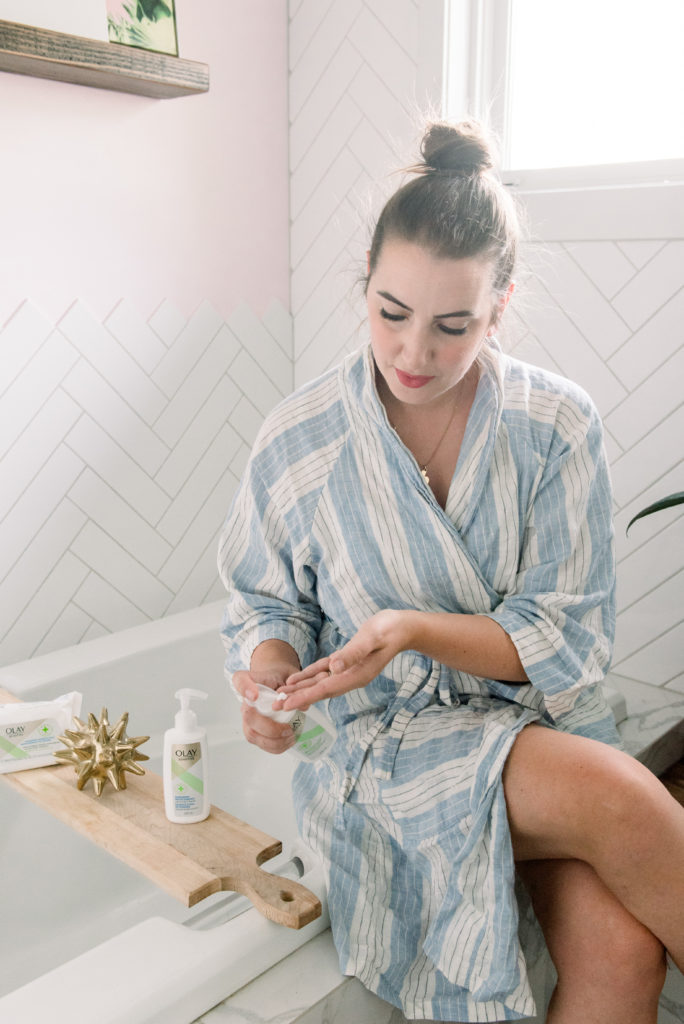 Align your makeup routine with your skincare goals. With so many dermatologist approved makeup products in the market today it has become that much easier to find a makeup routine that shouldn't cause a sensitive skin reaction. Again looking for that dermatological stamp of approval is key when looking to add a product to your daily life. At the end of the day, it's really important to remove that makeup before heading to bed, it's something I've learned to do this over the years. If you're looking for a sensitive skin makeup remover, I would try the Olay Sensitive Makeup Remover Wipes, then finish off your cleansing routine with the liquid cleanser.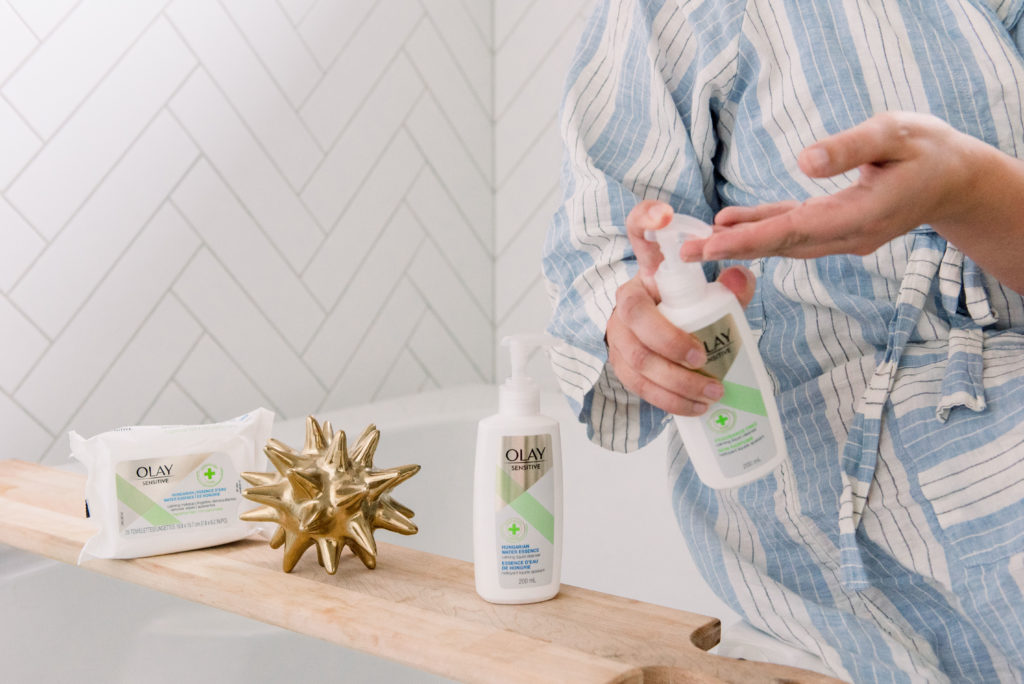 Protect your skin. This is a point I've hammered home over the years, over and over again. Use SPF daily and re-apply! Even if you feel it isn't sunny enough or your exposure will be minimal. Protecting your skin from accumulate sun damage is key for your skin's long-term health and appearance. 
Environmental factors matter. I know for my sensitive skin, when it encounters certain triggers it can change the frequency and length of my reactions. I've introduced more natural household cleaners and gentle laundry soaps I have seen a big improvement in my family's skin in general. Another easy tip is flipping your pillow and using both sides and cleaning it weekly. 

Disclaimer: This post was sponsored by Olay.