I love to find a piece of jewelry versatile enough to wear to the grocery store or a fancy dinner. It can be tough to strike that balance in the style department for sure. Thats why I'm so excited to partner with Harvest Jewels to show you how I wear my moon pendent with almost anything! Their jewelry concept is simple, mix and match necklaces with different pendents. So many different metals and gemstones, so many to choose from it's easy to add to you collection and get a completely different look. The next one I'm eyeing up to build my Harvest Jewel collection? This gorgeous bumble bee! The perfect mix of oxidized sterling silver, pave diamonds and crimson and hunter green enamel.
Which piece is your favourite?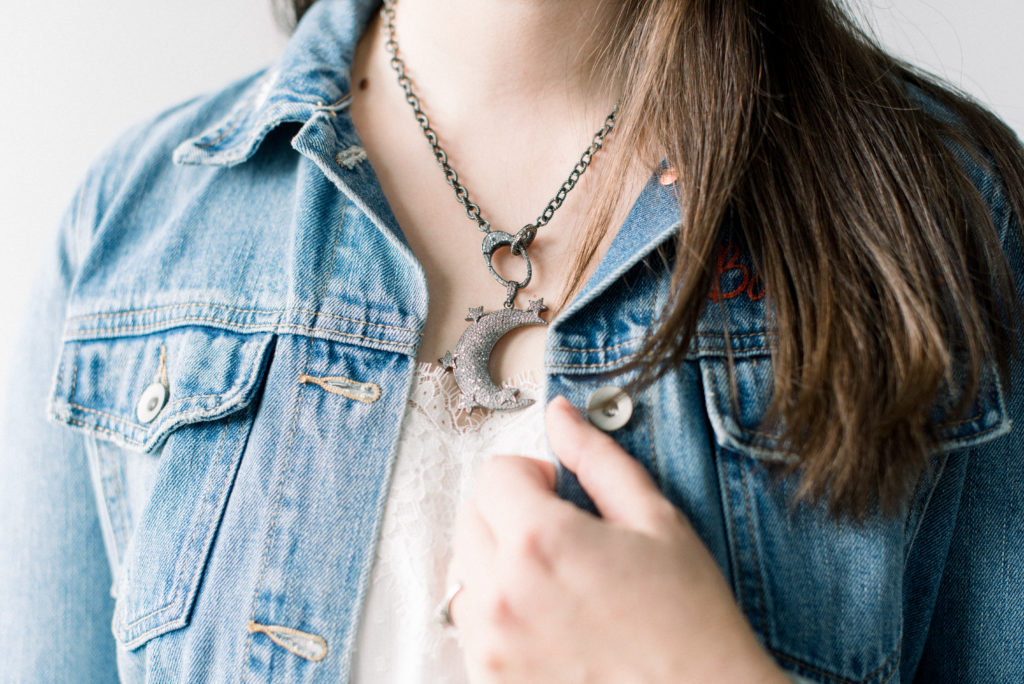 Disclaimer: This post was NOT paid by Harvest Jewels but the jewelry picture was gifted to me by the designer.