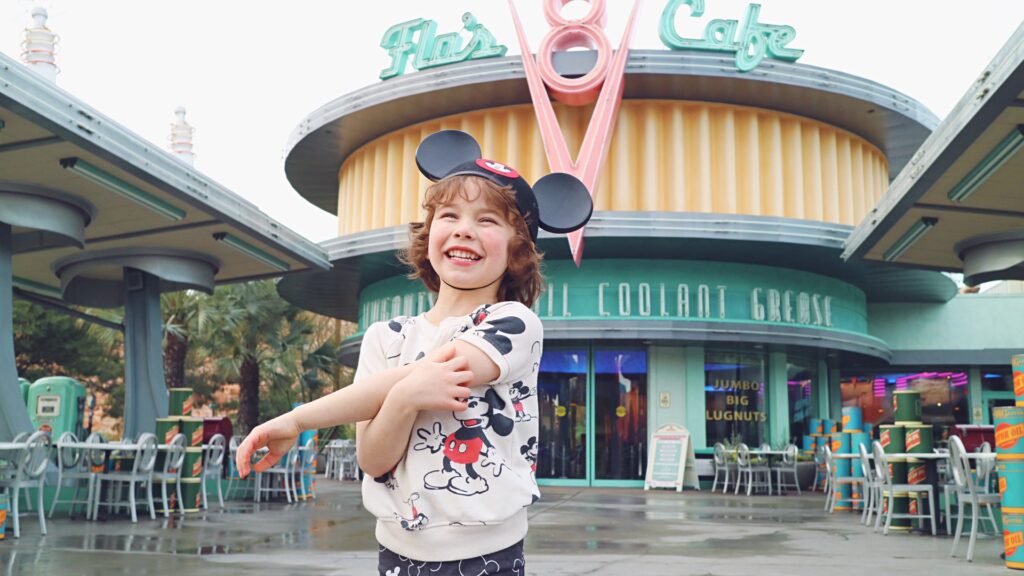 Over the years I've written quite a few long format blog posts on how we plan successful family trips to the Disney parks. I've found that while some of my tips and tricks last the test of time, others change so quickly due to Disney's ever evolving policies and procedures. With that said, I've decided to answer some frequently asked questions on this post and I'll update it often. Hopefully it'll be helpful in planning your 2023/ 2024 trips.

How do you save money booking a Disney park vacation? What discounts or sites do you use to save some money?
Currently I have a valid Howard Johnson Anaheim Hotel discount code. The HOJO is right across the street from Disneyland. The location is unbelievable and my discount has no blackout dates or room exclusions. By clicking on the link above, it'll automatically offer my promo code for the Howard Johnson Anaheim. Room rates vary per season and my discount does too. But typically it'll save you 15-25% on average. It'll beat the best rate offer and member pricing. When you 'search rooms' after selecting dates, you'll see the 'Northern Style' rate on all rooms, no black out dates.

Another way to save money is using third-party sites to buy your theme park tickets. Examples of those can be AMA travel and undercover tourist. I always read the fine print because cancellation and refund policies change. Also, check both the Disneyland and the Disney World site. They have an entire page it's usually titled current offers. And that's where I've seen Canadian resident offers for 20 to 30% off theme park tickets. Free dining plans included with certain hotel stays. Florida / California resident offers, etc. I play around with the number of park days to price it out, typically with Disney parks the more days you buy, the cheaper they become. Sometimes checking with vacation providers and seeing if clustering your hotel and flight saves you any money? For the most part, we don't normally go that route, because I like to shop flight sales (and utilize airline points) and use my hotel discount code. For Disney World only we save money by renting a house that's usually 10 minutes away.
Finally, if you are only planning to go for 1 day there may be employee type discounted rates on one day passes. For first responders or the military as an example.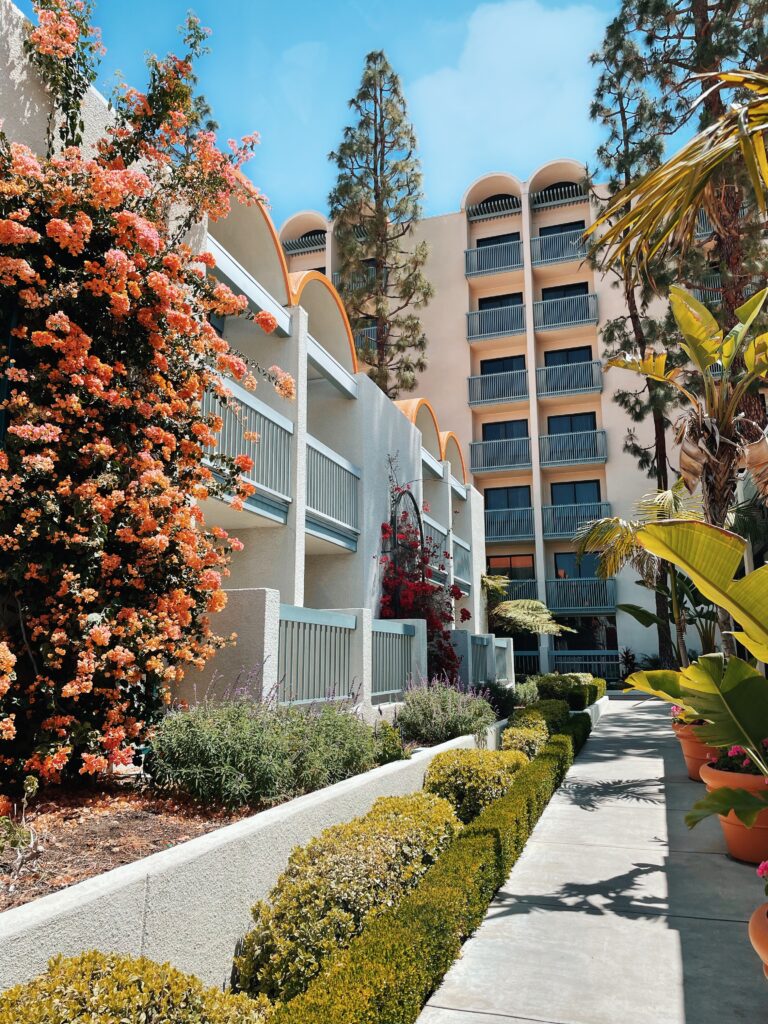 One trick to get a discount if your heart is set on staying at a Disney resort is using someone's DVC points. That's right folks you do not need to be a Disney Vacation Club member in order to book those rooms and use their discounts. There are plenty of third-party sites (David's Vacation Club Rentals as an example) that have been around a really long time that basically play the middle person while you use someone's points that will not be using them that year. It is a great way to get a DVC suite at a really good discount. But as I've mentioned before, always read the cancellation and booking policies, and make sure they work for your family. Also find a reputable company because this transaction would be outside of Disney, this is a third-party transaction, so you need to be pretty confident that they are legit. Many do not have a cancellation policy so that has been one of the main reasons that we haven't done this. We know plenty of members and a handful of families that do this often. Because I have stayed at the Grand Californian hotel, and it is one of the nicest hotels, this tip has been appealing. The majority of the time staying at a Disney hotel is out of the budget, so this tip is a good alternative.

What do I need to pack? What do I need to bring to a Disney park?
We still have two kids under 10 so this advice is definitely for families with young children. Believe me when I say a stroller is your best-friend on a Disney parks vacation. I am going to be so sad when my kids are older, and we can no longer have this dream vessel to house all of our things. We typically have a stroller because one or both of our kids at some point are going to get tired and give up. And I cannot carry either one of them for long periods of time. With that said, can you have a great day in a Disney park without a stroller? For sure. And keep in mind that there are also stroller rentals right there in the park but we take one with us because we want to walk from the Howard Johnson five minutes to the front of the Disney park with all of our stuff. In our stroller you'll find water. Usually I have a few drinking boxes for the kids and small snacks . That's a big money saver. Water and drinks are super expensive in the park and it's so nice to just easily access those. With that said, always check the website on the requirements of bringing in those items. As it stands right now, you need to have a soft shelled cooler. You cannot bring a hard camping like cooler into a Disney park. You also can't bring glass, so if you want to bring that Starbucks Frappuccino in the glass container from the convenience store that is probably not gonna work for you. Just having snacks in arms length before someone gets hangry is a BIG tip. It can sometimes be difficult to get someone a snack with long lines, or if you have a person in your party that has dietary restrictions.
I also highly suggest packing a second set of clothing for young children, because you never know when they're going to have accident. Bathroom or food… you never know! Bring layers for everybody in your party. Weather can change quickly. Bringing an extra pair of socks and /or water resistant footwear like flip-flops is great for water rides. Don't soak your primary footwear for the entire day. If I'm completely prepared, I sometimes have rain ponchos from the dollar store in our stroller because while you can buy them in the park, they are way expensive.
Have a small emergency kit: Band-Aids, blister packs, wet wipes, sunscreen and an additional pair of prescription eyewear for me. Please consult the Disneyland or Disney World site about what items you can bring in because they do have a long list of banned items. While you're on that same website page, make sure the stroller fits the specifications. We have a double stroller so as it stands right now, I believe you have to be under 21.5 inches wide but again that policy can change. You should always check. There was a time when a family was allowed to bring a wagon! They are no longer allowed in Disney parks, so keep that in mind.

Hot tip: Need tire air? Go to the closet guest services and they will direct you to the location within the park that has air for your stroller tires. We got a flat tire on one of ours and needed help from the great cast members.

What steps do you book 1st for a Disney park vacation? Where do you start? When booking your vacation? What steps are required when booking a Disney vacation?

Typically, I book both flights and hotel as the initial step. If you've got a bit of flex, and you're looking at a few time periods that you have time off, set flight alerts and watch for a flight sale. And then I book my flights, and my hotel, in the same day to make sure that those lineup. From there I do take my time with Disney theme park tickets and potentially watch for an offer to come up on their site. With that said, you currently need a valid theme park ticket AND a park reservation. That park reservation is an additional step that has happened since the pandemic. I find you can't wait too long because of that step. Especially if you're going down and you only have a very small window that'll work for those visits. If you are going during a busy time of year, holidays or spring break… sooner the better.
Next thing to keep in mind dining reservations! They typically open 60 days prior. So I set an alert to my phone and I get up bright/ early because a lot of those reservations will go within seconds. But do not feel down if you do not get your reservations right off the hop. I'll go back on the site and hit refresh like for 15 minutes randomly just to see if someone drops a reservation that I can quickly snag, and I've been lucky in the past and gotten quite a few reservations that I didn't get by getting up early in the morning. Also, you can sometimes look out and get things day off. With the new genie feature on the app you can set priorities for dining and if something comes up, it will suggest it. That's how we got space 220 in Epcot. We actually got it day off because I was randomly on the app. Setting that feature on the app, check priorities for dining and if something comes up, it will suggest it. That's how we got to space 220 in Disney World. We actually got it day of because I was randomly on the app checking our lightning lanes and saw that that reservation came up for us and I snagged it. Keep in mind do not hesitate if you see something that you want because you'll need to quickly grab it before someone else does.

A big question, when is the perfect time to take your kids to Disney?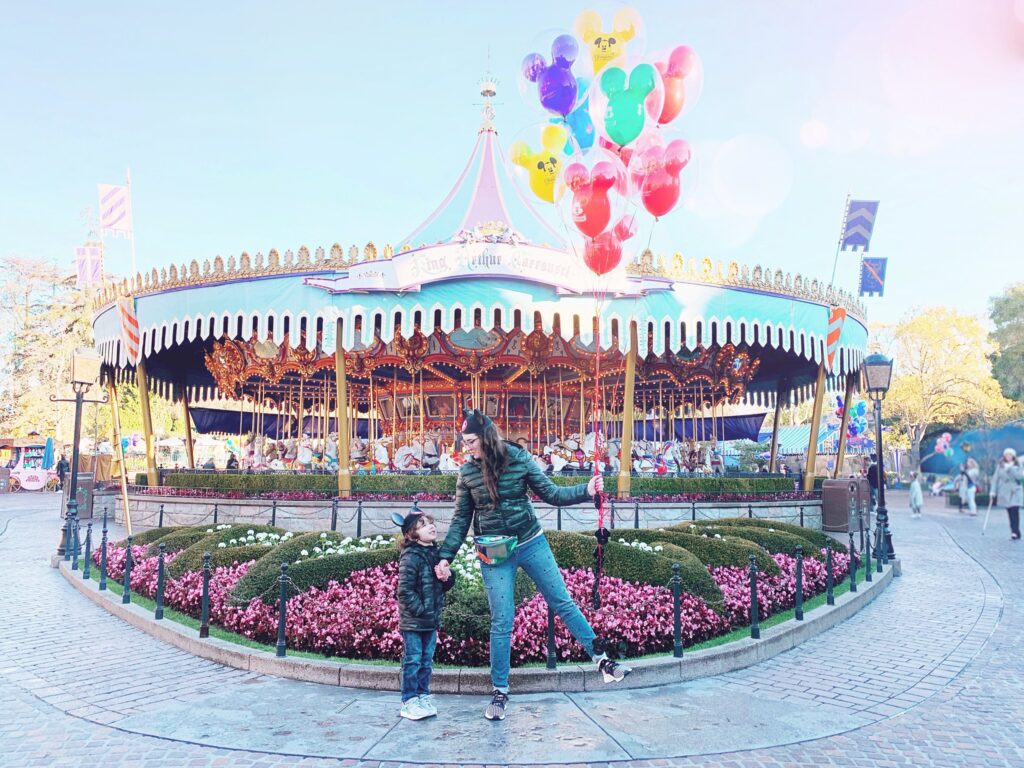 Less about age and more about height. We waited until Alastair was over the 40 inch mark so that most rides were accessible to him. But we also took Harper as a toddler while she was still free. It changes your park visit to a degree when you have a toddler or a baby along but they are also FREE so gauge if those savings are worth it. I think Disney has lots to offer everyone whether ride focused, into shows or like to snack/ people watch.

Tips I use again and again!
Visiting a Disney outlet early in your trip. It's a great place to pick up light up souvenirs and bubble wands at a huge discount to bring into the park WITH you. Also, I've seen a lot of discounted pins, spirit jerseys and ears!

Pin trading! The kids LOVE this one. I'll try to find cheap $1-$1.50 pins at the outlet or order ahead of time on Etsy. As long as they are official Disney park pins, you can walk up and trade them all over the park. So it doesn't really matter if they like the initial pin that you've purchased because it's more in the act of searching for ones that they want or interacting with cast members.
Couldn't get a Bibbidi-Bobbidi-Boo boutique reservation or wasn't in the budget? You can go into that gift shop and 99% of the time a cast member will sprinkle fairy glitter dust in your kids hair for free. It's magic!

You can still get commemorative pin buttons for free. Like happy birthday, my first visit and I'm celebrating. It's nice that they are still free and if you wear a button in the park, it's signals to cast members that it's a special day for you and I found they'll go out of their way to create some magic. At City Hall in Disneyland and the Chamber of Commerce in California Adventure, cruise up and ask a cast member for a free button.

Disneyland or Disney World which do you prefer and why?
This is such a tough question because I am a Disney park lover in general. I kind of love both, but there are pros /cons and honestly I think it comes down to your priorities.
Disneyland for us, being Edmontonian and from Alberta, as far as the travel day goes and the flight costs, it is the better option. There are tons of discounted direct flights to LAX. If we were to go to Disney World, it's indirect, a really long travel day, and I have trouble finding flights sales for Orlando. But if you are from Eastern Canada, it's a shorter travel day from Toronto. And you'll see more deals for Toronto to Orlando.

Disneyland is walkable! Once you are there, EVERYTHING is right there. Both theme parks and Disney downtown all clustered together.

Disney World has so much to offer! It's giant and has way more to do. It's spread out and involves more planning and transportation.

If we rent a house… Let's say a 4/5 bedroom with private pool and a resort pool. 10-20 minute drive from any of the Disney World parks, typically that'll run you $2500 – $4000 for 11 days. (And you may or may not split that with another family) While a good neighbour hotel across the street from Disneyland will run you $2000-3800 for 5 /6 days. The cost of accommodation is usually one of the largest lines on your budget, weigh your options.

LA traffic is the worst. 😆😬 Had to be said.

Orlando can be RAINY and have intense storms / hurricanes. And I mean look at a precipitation calendar because the majority of the year they experience a lot. And I mean a lot of rain.