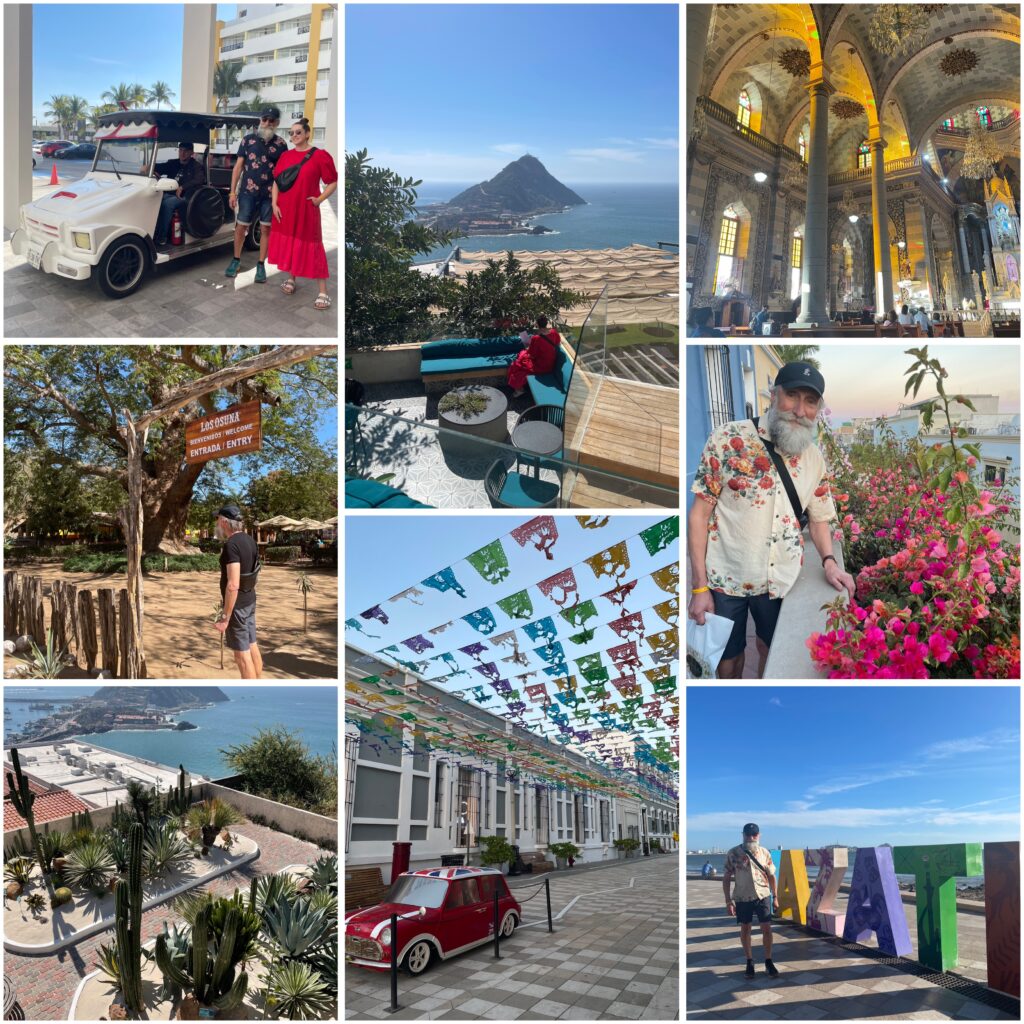 Mazatlán has so much to offer, the city is rich in culture and history. They don't call it the Colonial City for nothing. It's the kind of vacation you'll want to put down that book at the pool and explore! This isn't my first México experience or my first trip to this region. I haven't been to the city in almost a decade and so much has changed! Mazatlán is growing and expanding adding so many new resorts, world class attractions and restaurants. With the combination of affordable flight options through Swoop and everything this region has to offer, add it to your travel bucket list. It was perfect for us to escape our cold Canadian winter with an affordable tropical vacation option. Swoop is flying direct several times a week from Edmonton, flights start at $160. It was my Dad's first trip to Mazatlán and he's already looking to go back with my Mom. Our flight was filled with retired Canadians, we felt at home where every we went. This destination is definitely popular with Canadians, wherever we went on this travel itinerary below, we were surrounded by fellow tourists. Here are my picks of restaurants, attractions and tours you may want to add to your up coming trip.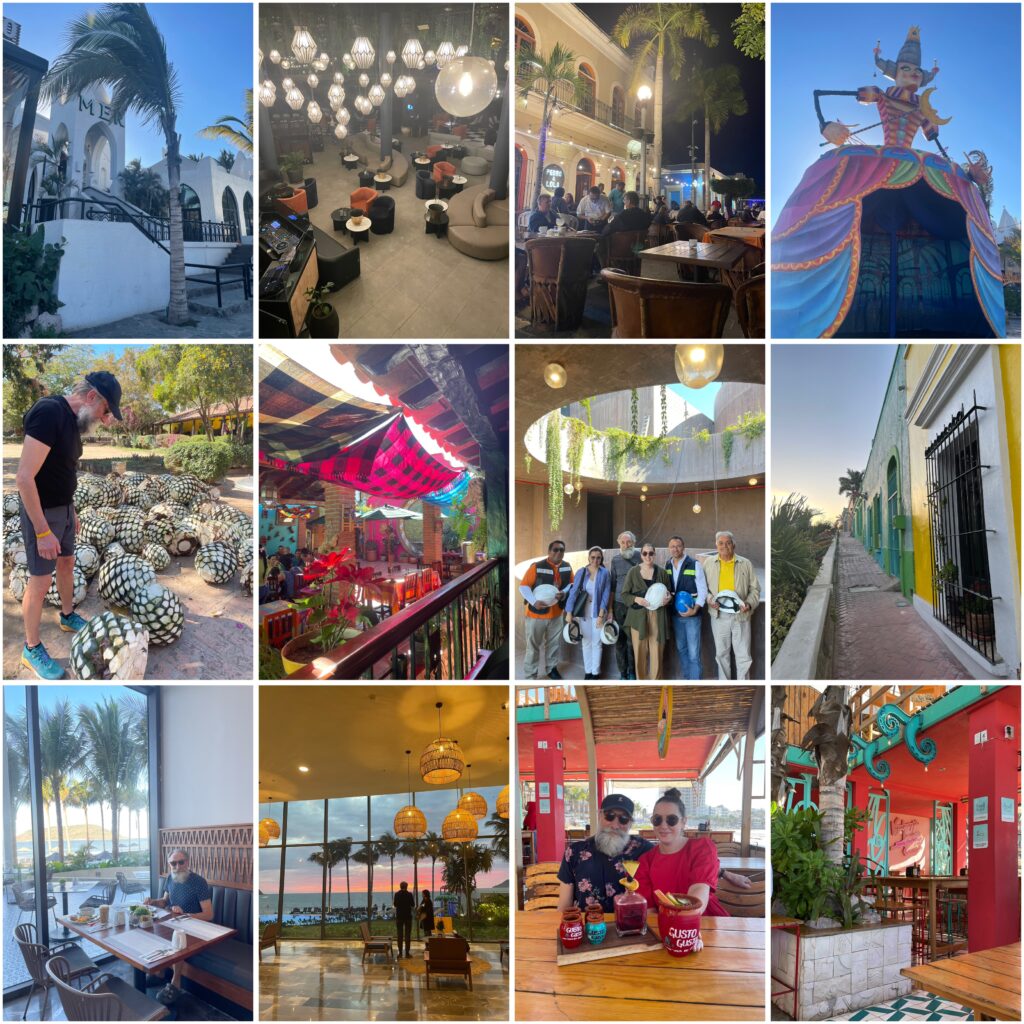 Eats
La Terraza Restaurant of El Cid Resorts. This restaurant is located on the marina featuring
spectacular Mazatlán sunsets from this outdoor restaurant. There was live music! And incredible seafood.

Mer Social, located on the waterfront right next to the iconic Mazatlán sign. This elegant concept features international cuisine, and music. The service was exceptional and the food was amazing. This airy elegant space with Pacific Ocean views is a must for your next trip.
PICTURE ABOVE: 1 and 2

La Costa Marinera Restaurant, opened in 1988 with a stunning view of the Pacific that will make you enjoy this food even more! This is a seafood speciality restaurant with a casual feel. You can even sit right on the beach if you'd like! Perfect for a casual lunch after a long walk up the coastline.

Pedro & Lola, located in the heart
of the Historic District. This eatery specializes in Sinaloa food with a touch of international flavours. We dined outside at night. The courtyard was filled with live music, it was magic! This spot is a must try. The bacon wrapped shrimp so delectable. And we had a mushroom sauce that you scooped onto fresh bread as a starter. I don't see it on the menu but I'm sure you can ask. It was one of the best dishes I had on the trip.
PICTURE ABOVE: 3
Gusto al Gusto, by the sea that serves a fresh, young, and original concept to the region. Dine by the ocean on fresh seafood, incredible cocktails and sushi! I highly suggest to trying the Mexican twist on this Japanese favourite. So fresh and vibrant. And the best taco I had on the trip: beef, shrimp, and cheese. I'm still dreaming of that dish.
PICTURE ABOVE: 11 and 12
El Mesón de Los Laureanos, located in El Quelite a quaint old community on the banks of the Quelite river. This is a traditional Mexican village restored to its original flavour of yesterday. It was worth the drive for sure. Some tourists add it as their meal stop on the Colonial Village Tour. If it is an option, I highly recommend this very authentic meal experience.
PICTURE ABOVE: 6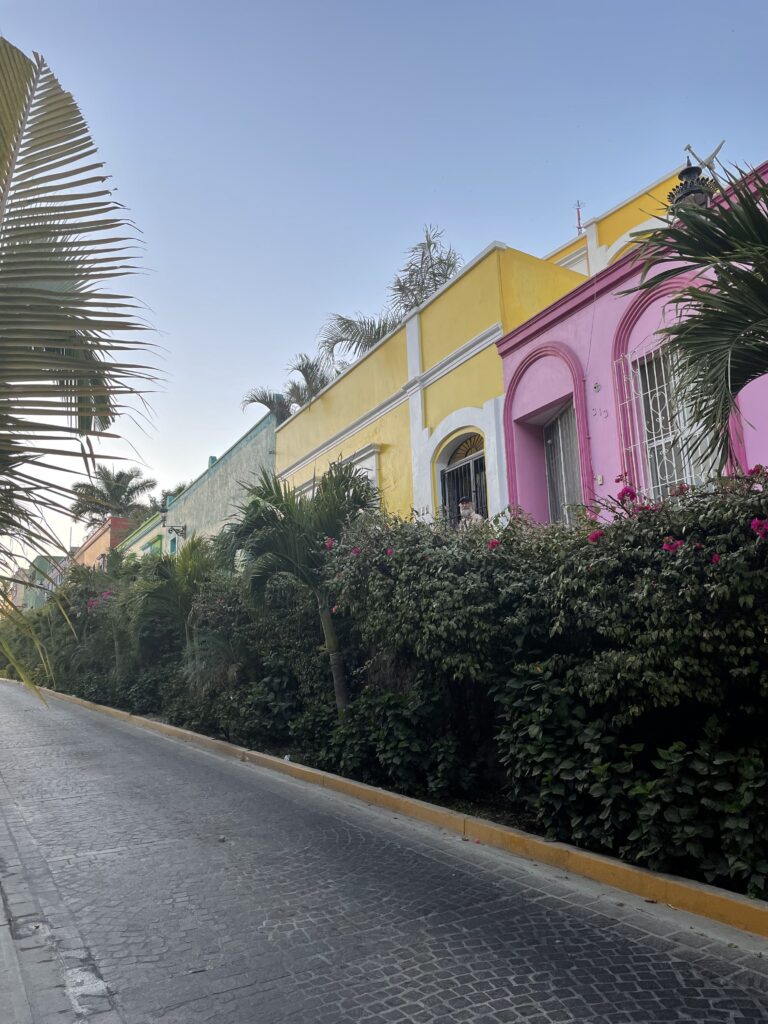 Attractions
Explore the Historic District! Either book a city tour on the Fun bus, it'll include the Boardwalk and the Historic District. Or take an open air taxi and walk it yourself. There are so many shops, restaurants and photo opts. The Fun Bus tours on a double decker bus: the Historic District, the old streets of the seaport, the Catedral, the city market, and Plazuela Machado. I found it very fast paced, so we went back on our own after. This district was a highlight for both my Dad and I. You have to see it.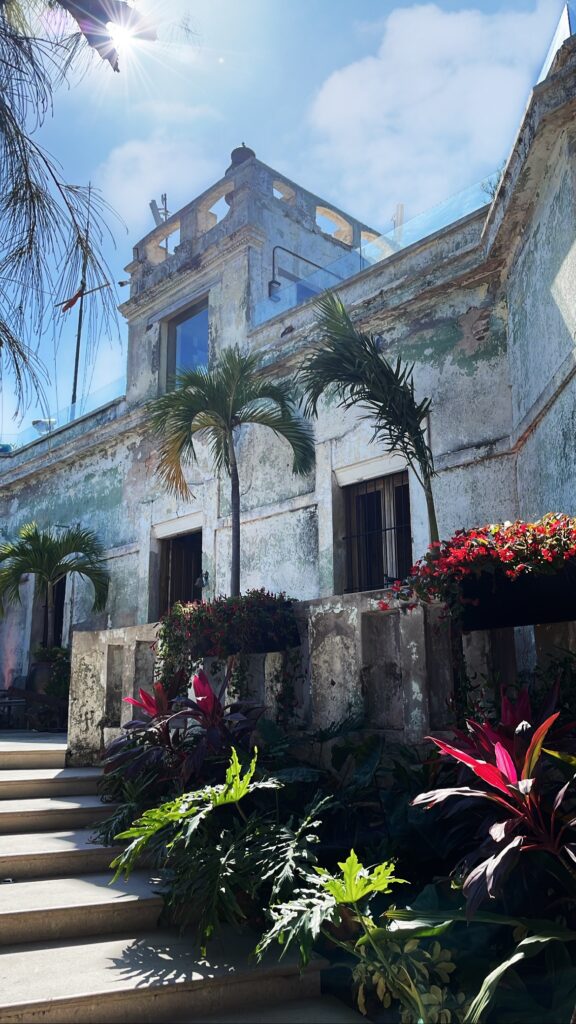 Observatorio 1873, on the top of Vigia Hill (75 meters above sea level), this building served the city to protect the city from the constant incursions of enemy and pirate ships. Later it worked as a meteorological centre. In 2019 it was restored and opened as a tourist project. Ride up the Funicular to experience: a museum, animal and bird sanctuary, Sky Bar, and Agaviario. We grabbed a cocktail at the Sky Bar and enjoyed the most incredible view of the trip.

Colonial Village Tour, visiting El Quelite and Vinata Los Osuna (Tequila Distillery) add a lunch at El Mesón de Los Laureanos. Vinata Los Osuna has a rich history in the planting and harvesting of Blue Agave and the production of "mezcal" (from Nahuatl – "mexcalmetl" – meaning, Agave). For years, the lands of the municipality of Mazatlán witnessed the birth of numerous "vinatas" where large quantities of "mezcal" were produced. Try the lime and vanilla tequila. They were my favourite! Many hotel concierge desks can set this up for you.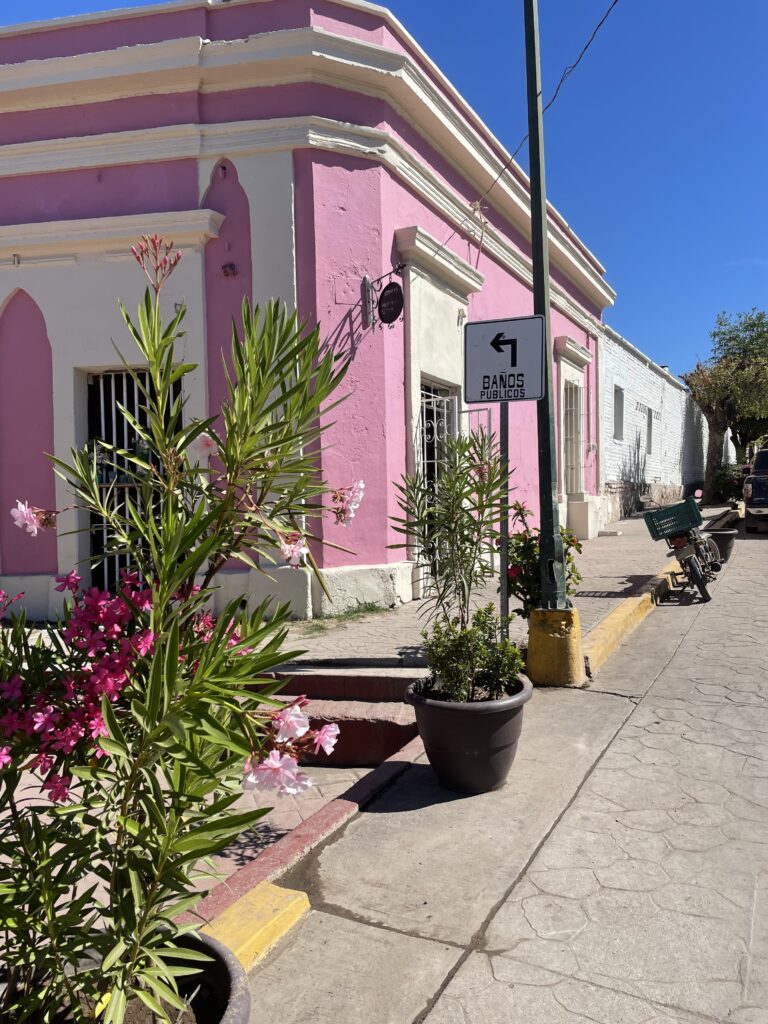 I hope you found these itinerary options helpful in planning your next Mazatlán trip!

DISCLAIMER: this post was not paid by either Swoop or the tourism board of Mazatlán. They did however host us and provided some services/ experiences for free. My opinions remain my own.
Continue reading