It's my favourite time of the year! Winter is slowly melting but there's no harm getting a jump on spring decor in our house to lighten the mood. Bring on Spring! Throughout the year, I'm joined by a fantastic group of Canadian bloggers as we share glimpses into our homes each season. At the end of this post, I've linked up all the spring inspiring home tours for you to view. Let my spring home tour begin!
This year, to add spring to our living room we played off the amazing gold handles on our fav toy storage cabinet The Adept from The Brick. I love the combo of gold accents, whites and pinks. It's a subtle fresh look you can add easily to any room.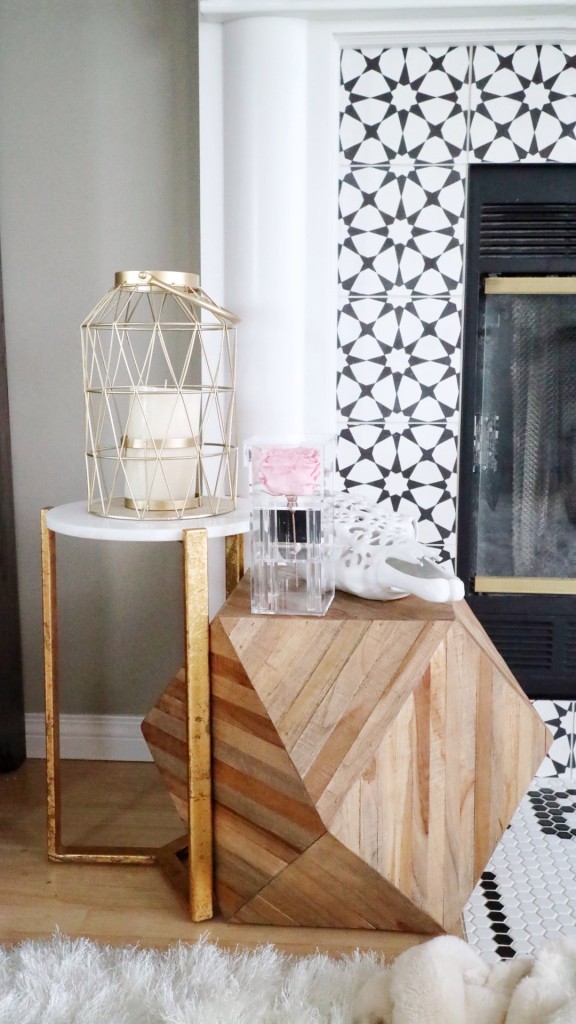 Accent Tables, Mirror and Lantern: All Instore finds from The Brick
Sparkle Pearl Shag Rug: The Brick 
Continuing with the blush pink, white and gold color palette. We add a few subtle touches to our Bari set from The Brick. I love the side century feel to this stunning dining set. It's easy to add seasonal accents to change up the look when you have a dining set this classic.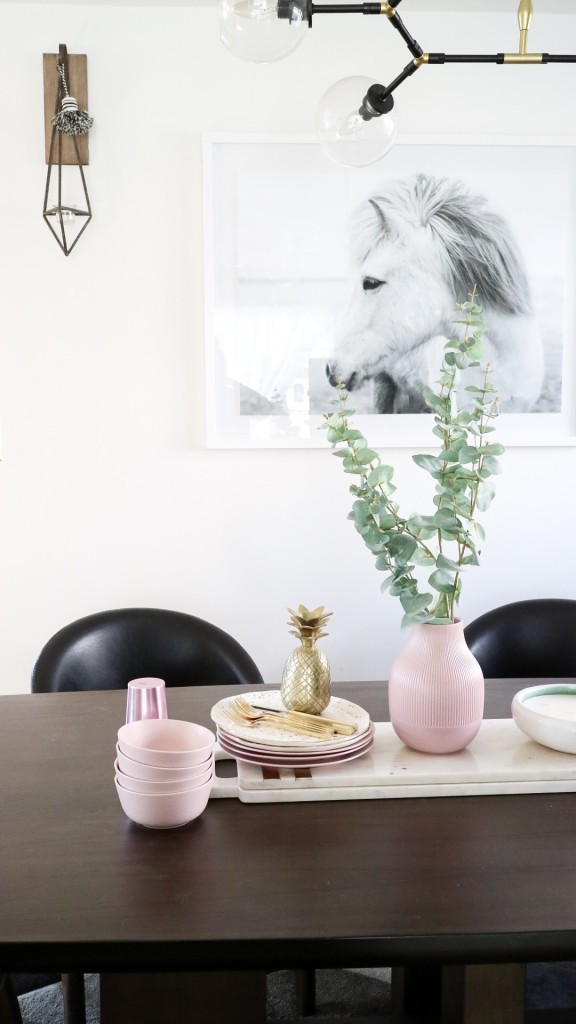 Wall Scones: Instore Finds from The Brick || Pinnacle Area Rug: The Brick 
Mirror: The Brick || Bean Floor Lamp: The Brick || Geo Table: Instore Find The Brick || Roxy Chair and a Half: The Brick || Berlin Bed: The Brick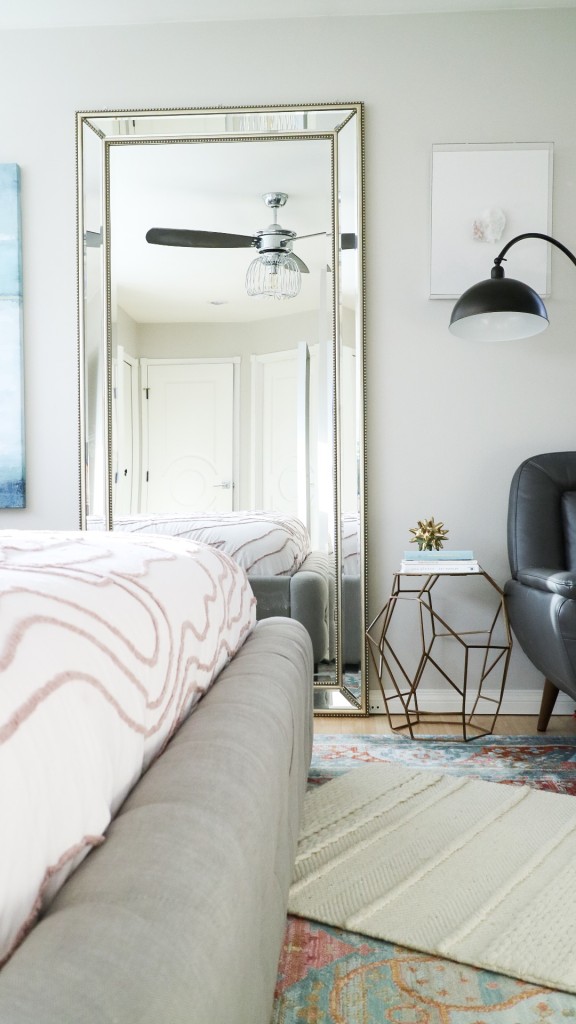 We recently refreshed our Berlin bed by adding this pink quilt. It's all about the simple little accents you can add to a room that can change the whole look.
Blue Vase: Instore find from The Brick
Disclaimer: This post was paid by The Brick. Although, my thoughts and opinions remain my own.
Join along with more Spring decor and check out more home tours from Canadian Bloggers…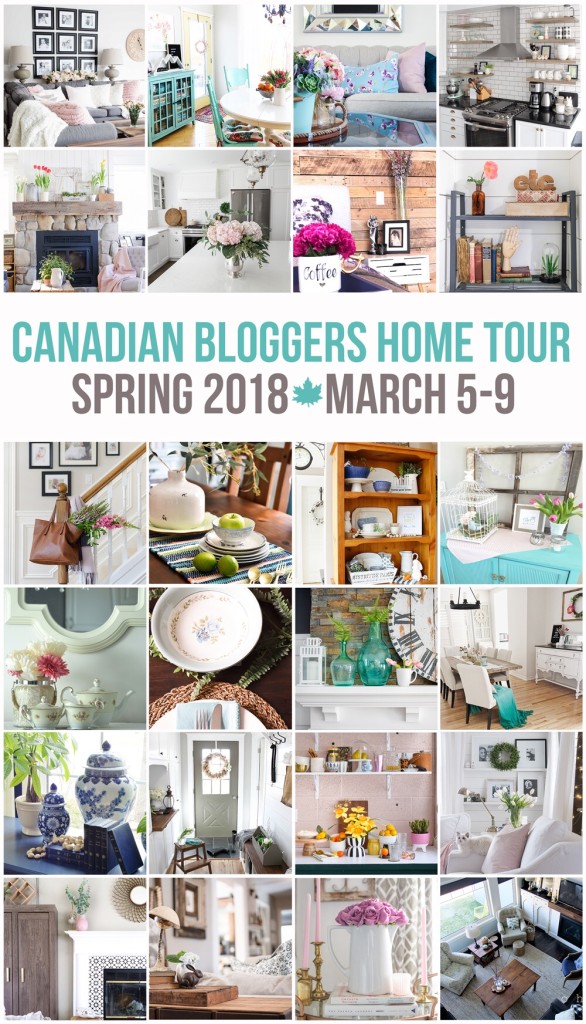 Monday
Home Made Lovely (Thank you for organizing)
Tuesday
Wednesday
Thursday
The DIY Mommy (Thank you for organizing)
Friday
Northern Style Exposure
One House 2 Barns