I'm so excited to share our Abbotsford travel experience with you! I'm going to highlight our favourite eateries, experiences and hotels to help you book an amazing getaway. From the peaceful plains of Sumas Prairie and Matsqui Flats, to the rolling hills of Mt. Lehman and the rugged backcountry of Sumas Mountain the views were such a stand out on this adventure. We went on a romantic couples trip this past month, so the theme towards this travel guide will be an adult perspective. We flew with Swoop Airlines from Edmonton to Abbotsford, great staff and you couldn't beat the price! I highly suggest checking out this airline for the price alone. By request on Instagram stories, I will hopefully have the pleasure of going back with the family next year to shift my tips and travel tricks in that of a more kid friendly direction. Here are my top places to eat, stay, and experience in Abbotsford, BC: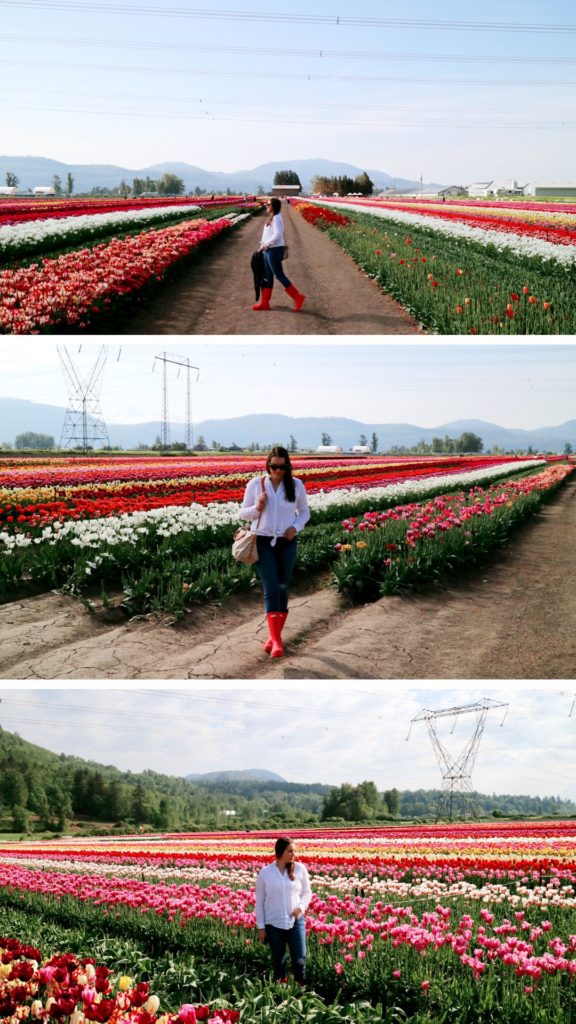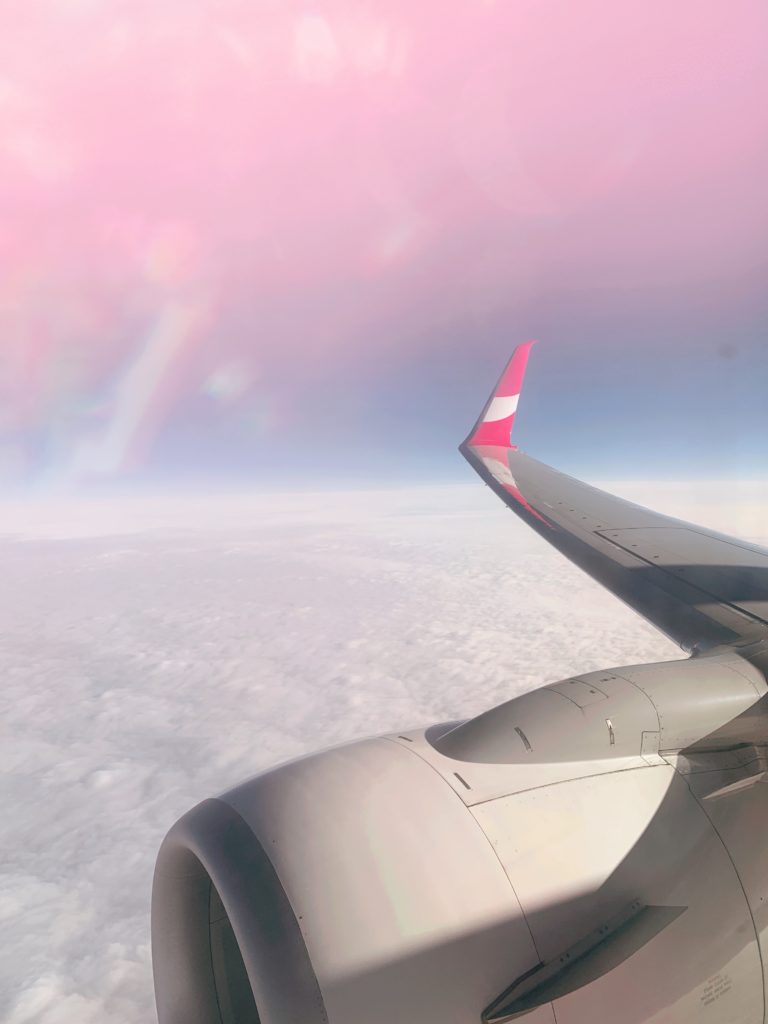 Accommodations: When available I love to book a suite of any kind. Ample room for my husband and myself is usually a priority. And that aspect coupled with a bed/ breakfast is even better. We love the amenities of home, it truly takes the stress of travel off the table and lets us relax together. Brookside Inn is an award-winning three-story Tudor style hotel featuring crown moulding, high ceilings and wonderful views of Mt Baker and Pepin Brook Vineyard. We stayed in the luxury suite Under the Tuscan Sun." It was so charming, with it's own patio deck. The owners Chris and Sandi go out of their way to make your stay amazing. The home cooked breakfast is not be be missed, we will would stay with Brookside again in a heart beat.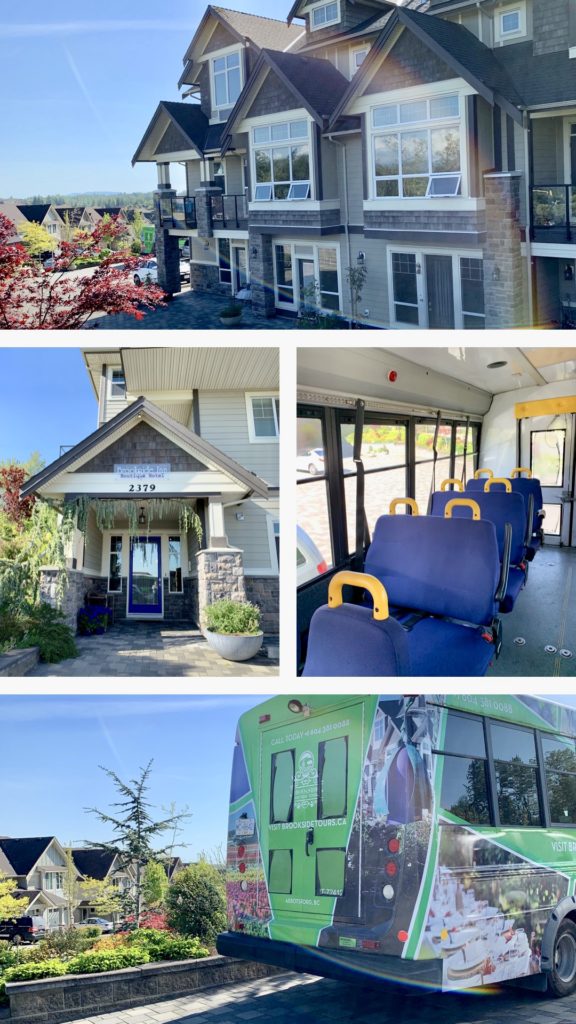 Experience: Bloom-The Abbotsford Tulip Festival is located at 36737 N Parallel Rd, Abbotsford. This visual experience was a stand out from the entire trip. The blooms are exceptional. For a little background Peter Warmerdam and his family immigrated from the Netherlands and settled in the Fraser Valley in 1950. Peter proudly brought his Dutch heritage, horticultural knowledge and farming experience to the Bradner area – here he would grow a few acres of daffodil flowers. Peter's passion for all things flowers was one that the entire Warmerdam family shared. So it wasn't much of a surprise when Alexis, Peter's granddaughter, came up with the idea for Bloom–The Abbotsford Tulip Festival. One of the most asked questions from my Instagram stories was: how did I take so many photos without anyone else in them? This is a very popular attraction in the area, so we arrived right for opening to have ample time to wander the blooms and capture some moments before the crowds.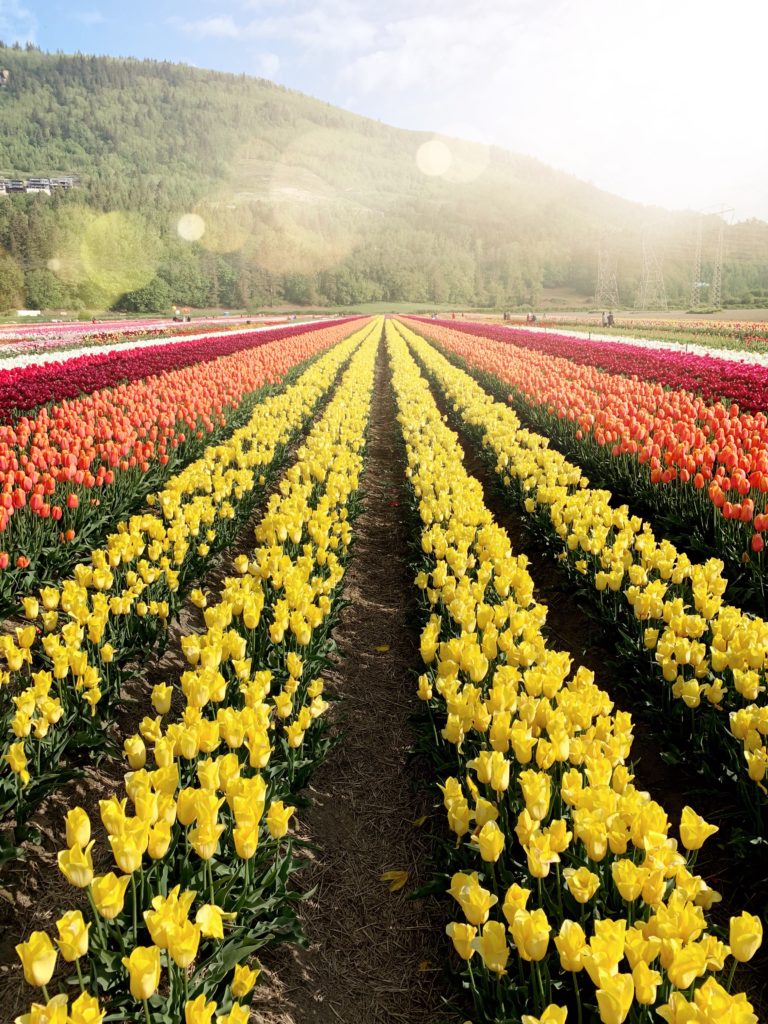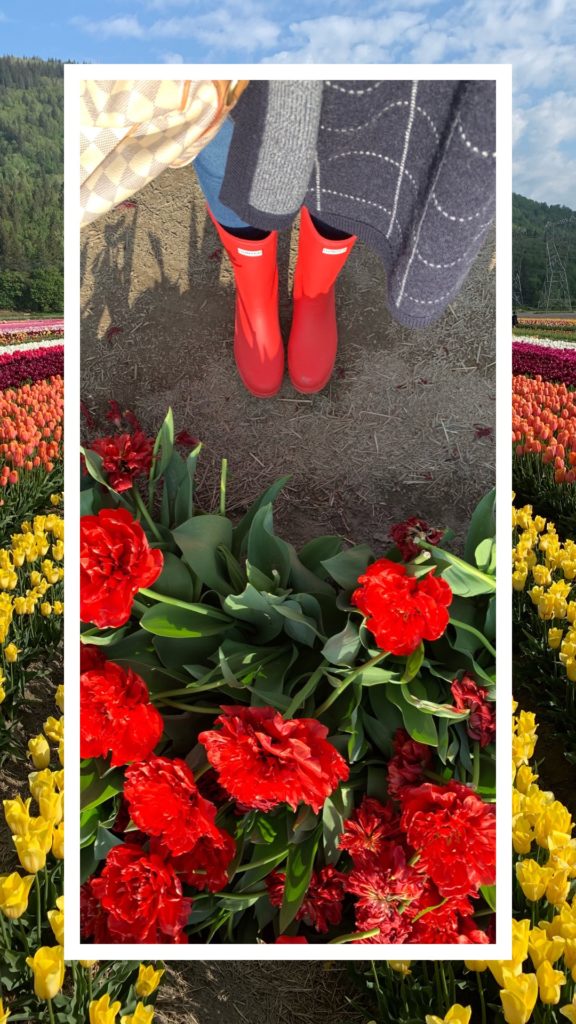 Eats & Sips: If you've ever read my travel guides before, you already know when/ where I'm getting my next incredible meal is a priority. I have so many restaurants to list, so here are our local favourites:
Bow and Stern: harbours a sense of character. Rustic woods, boat details and tables sandstone floors. This nautical restaurant is an Instagram dream for photos. We had the fresh shucked oysters… and they were perfect.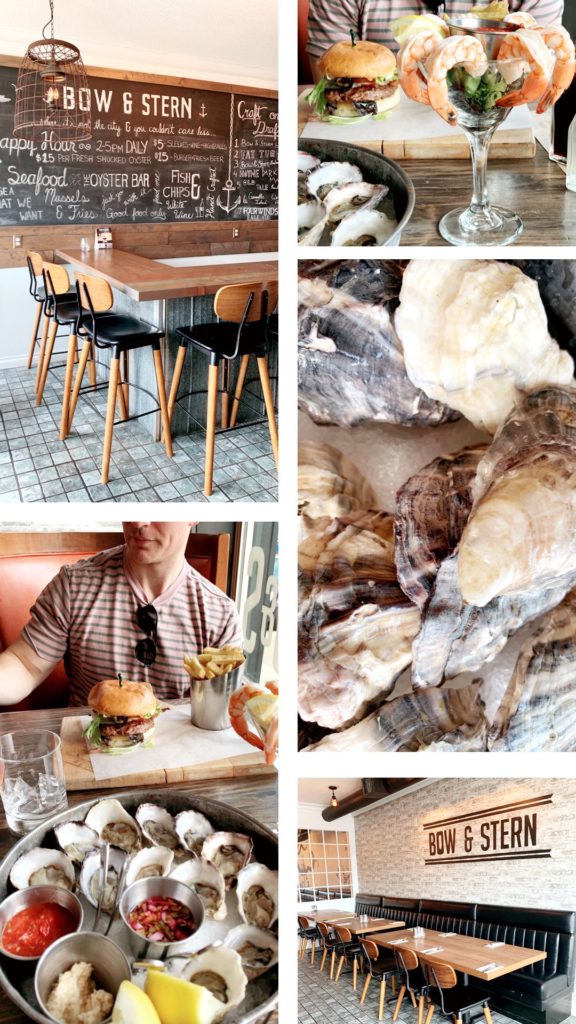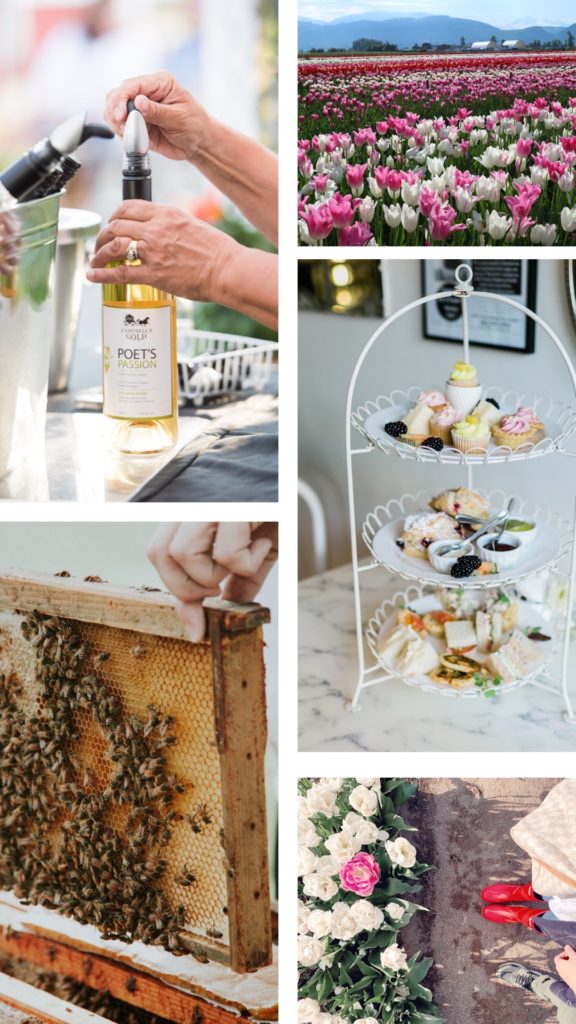 T
The Polly Fox: bakery and bistro specializing in 100%
gluten and allergen-free baking. Our favourite treat was the sled cowboy cookie! So YUM!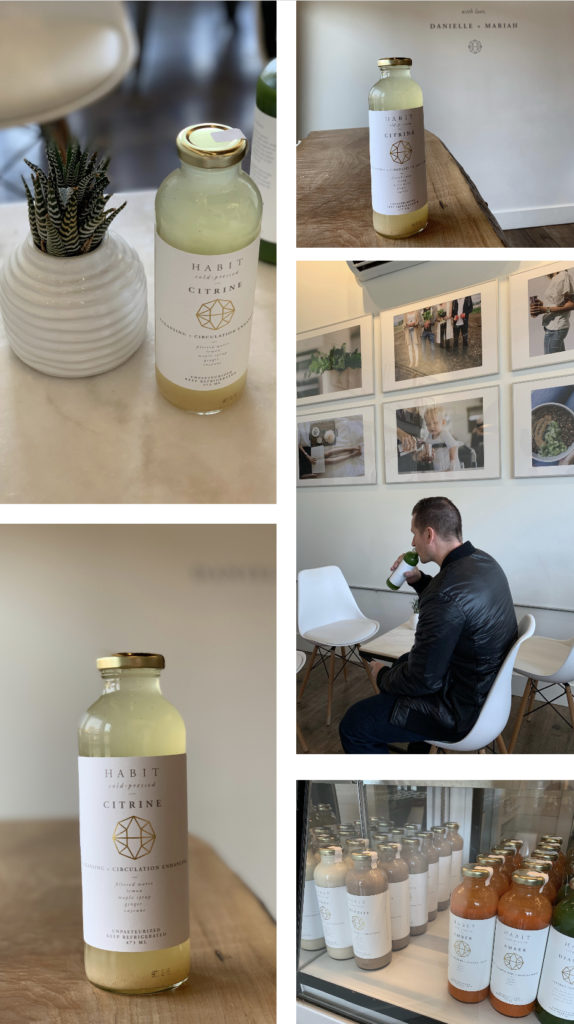 The HABIT Project: A sister team passionate about wellness, and nourishing your body with locally-sourced ingredients. We make a habit of tracking down a juicery on all our travels, it feels so good to get some greens in your life! Especially with the stress of travel and airport food. Plus, their zero waste mission is amazing! The pulp is returned to partnering farms for composting.
Tracycakes Bakery Cafe: The perfect spot to sit, sip and treat yo self! The High Tea experience is not to be missed! You can even get it with a glass of champagne. While there we noticed so many people getting cakes to go. Why not take one to go and share some amazing decadent cake with friends and family.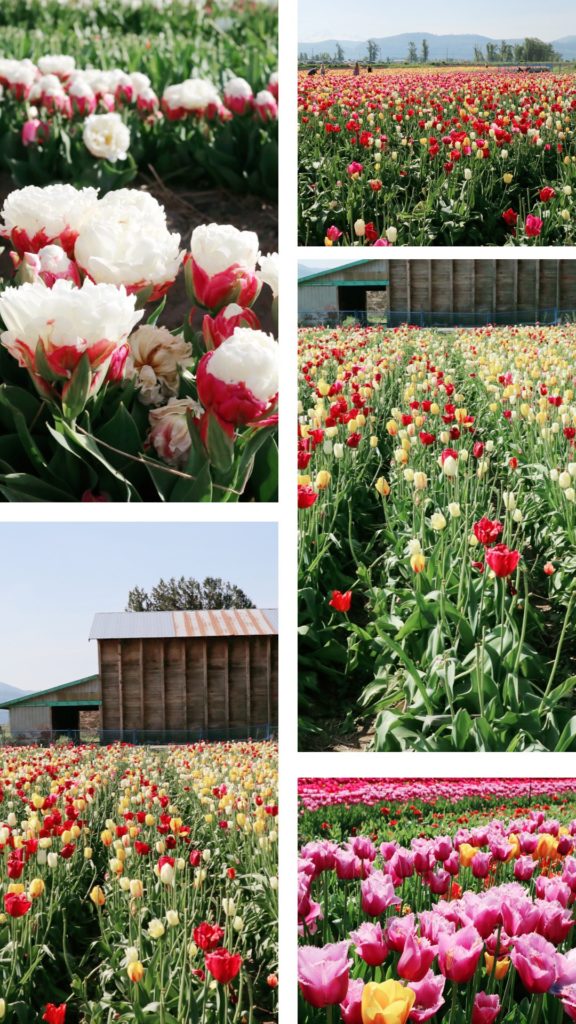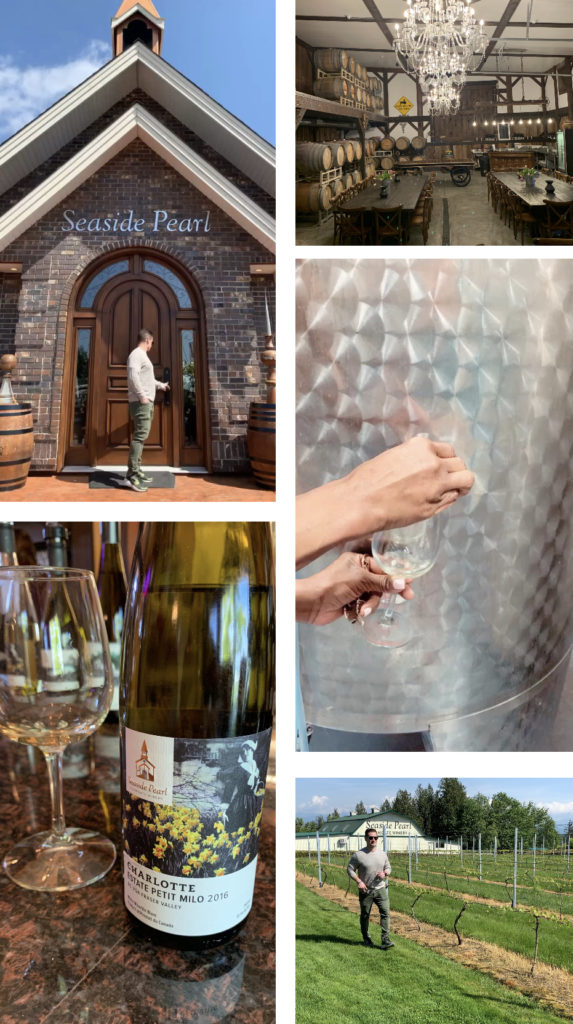 Wine Tastings: My husband's favourite part of the trip was easily our winery tour with Brookside Boutique Tours. They offers intimate wine tours, private group and customized excursions, in their shuttle throughout the Lower Mainland. Our stops included 3 wineries not to be missed:
Singletree Winery: Our favourite, the bubbly 2017 Victory. Rose petal aromas with tropical fruit notes. They also sell local cheese to add to your wine tasting experience.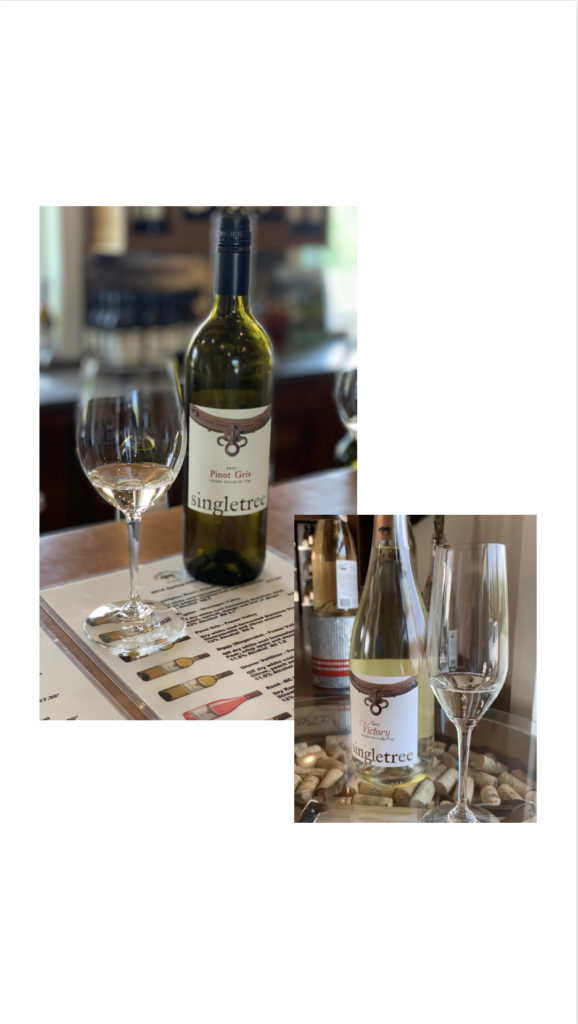 SeaSide Pearl Farmgate Winery: Estate Petit Milo 2016. If we were going to renew our vows, this charming winery would be an unbelievable venue.
Campbell's Gold Honey & Meadery: Every bee related, this winery was a unique experience with a general store that sells honeys and wax related products. I even picked up bee propolis healing ointment for my Dad! Such a large selection of products.
Disclaimer: This post was NOT paid but some experiences and accommodations were supplied in part by Tourism Abbotsford.