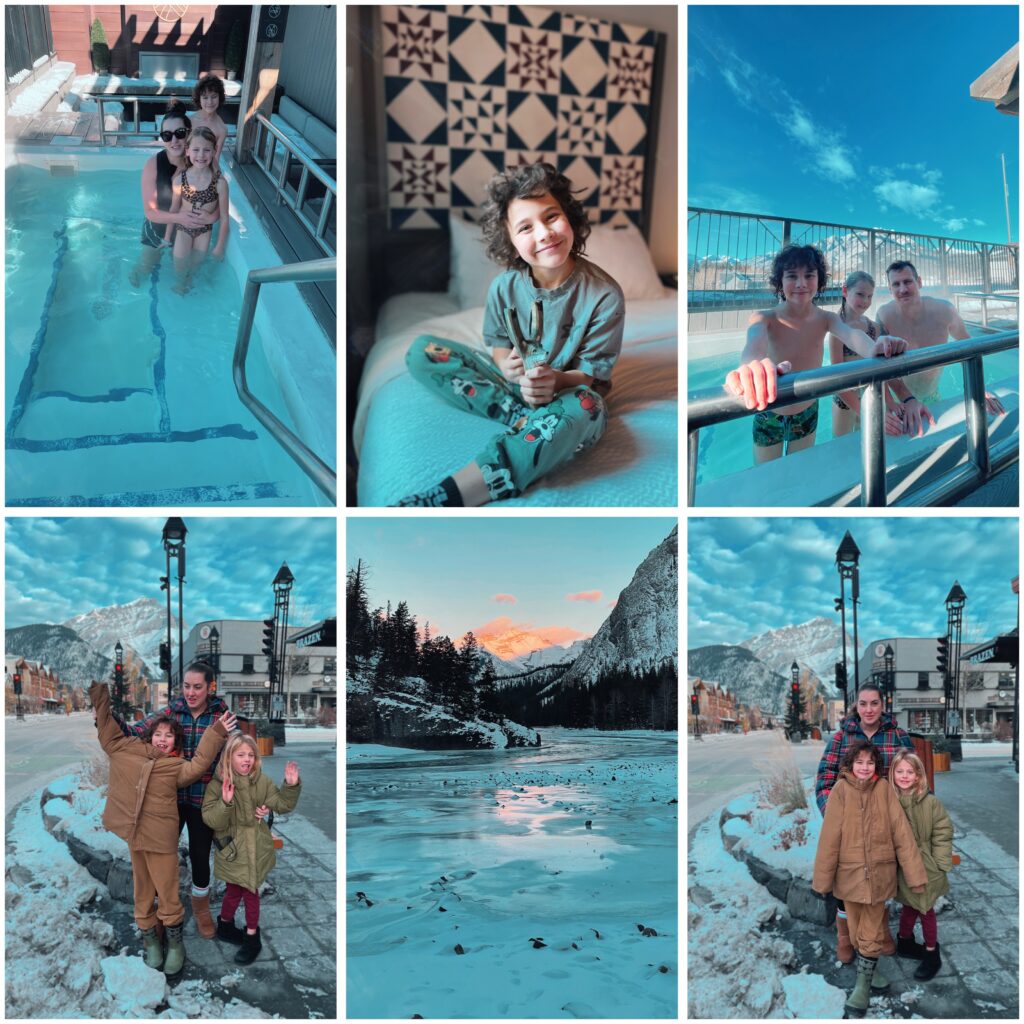 Typically we travel as a family to Banff twice a year. I love to experience this magic mountain town during multiple seasons. This trip was short and sweet for Harper's 6th birthday. Here is what we got up to in 36 hours before in one of our favourite Alberta spots.

Accommodation: Mount Royal Hotel
Location, location, location. Right on main street in the heart of Banff. Step outside the front doors and everything is right there. The roof top hot tub was a bonus with amazing views. This is our third stay at this hotel and we would definitely book it again.
Eats:
Blue Bird
This midcentury modern steakhouse was a vibe. So inviting, warm and sexy. The food was exceptional. Even our kids meals tasted great and usually at a restaurant those meals are an afterthought and let's be honest gross. Dishes of note, the prime rib is a must with Yorkshire pudding. Please note, it was packed when we were there, I highly recommend a reservation. On Sunday they have a prime rib special of that aligns with your travel dates.
Brazen
Light, bright and such a gorgeous space for a date night. The kids were completely satisfied with their meals but the homemade ice cream sandwiches were the game changer for the two of them. Matt and I shared and sampled quite a few dishes. The stand out was definitely the ginger beef! Presentation was epic. And we are still dreaming about it.
Shopping: Jolene's Teahouse, Spirit of Christmas, Banff candy store, Canada Goose and Patagonia. 
Sights: Bow Falls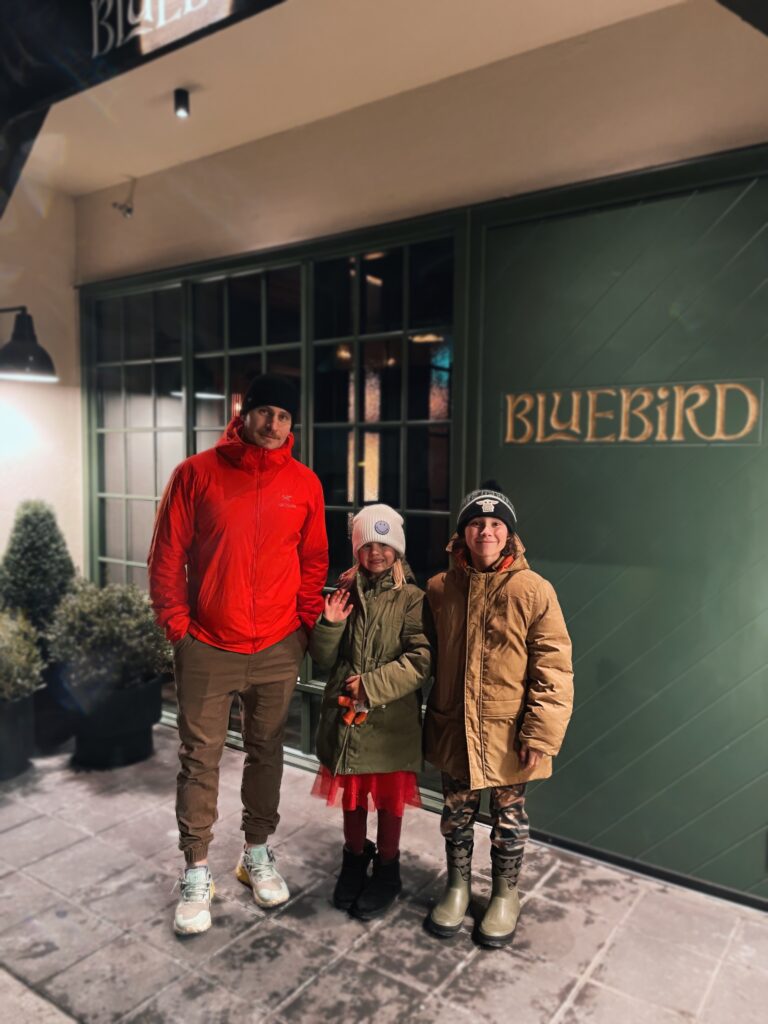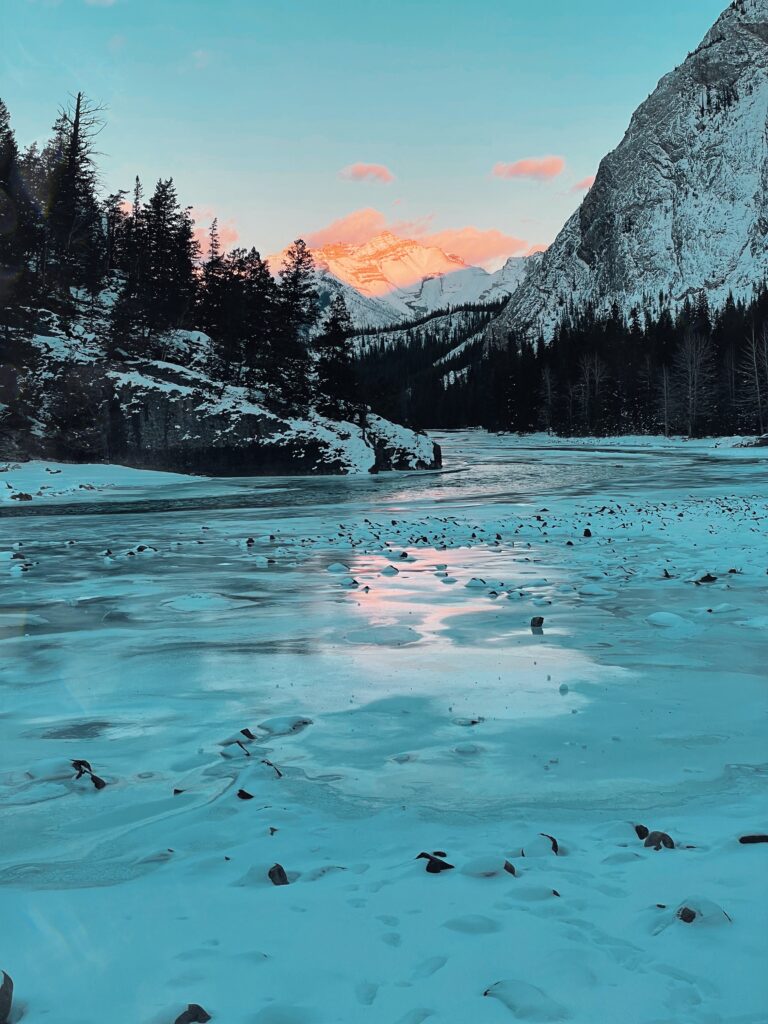 Misses: Sad to see Banff's Santa Clause Parade was cancelled for yet another year. We have wanted to experience that for quite some time. Maybe next year. We love to go on the gondola up Sulphur Mountain, the views are exceptional but unfortunately it was down for seasonal maintenance. NightRise at the gondola sounds incredible and I hope to experience that someday. And we were just a few days early for the Christmas market. If you were going to Banff this December I highly recommend checking it out.