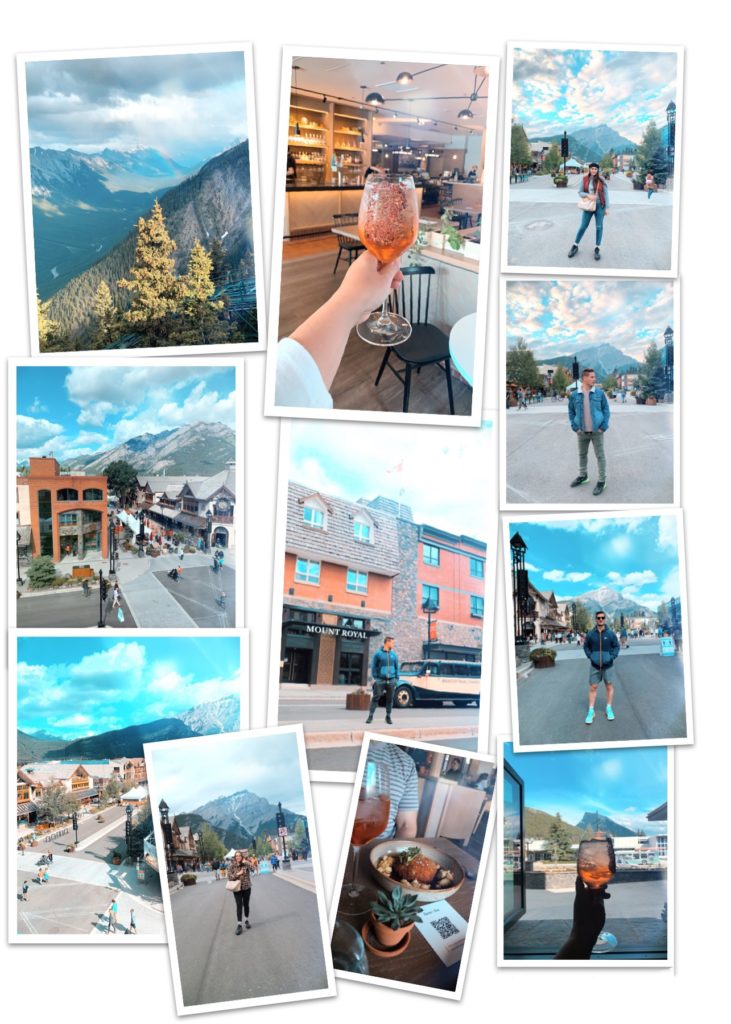 This week we decided to dip our travel bug toes by going on a short little road trip to Banff, Alberta. I'm not going to lie to you I was a bit apprehensive amidst the pandemic. As a family, we decided to go on a couples trip and leave the kids behind for this fist summer road trip so we could experience the potential changes Covid19 has had on one of our favourite mountain destinations. Here's a list of our accommodations, restaurants and activities we tried on our 2 night stay and I will note any safety precautions changes we saw at each: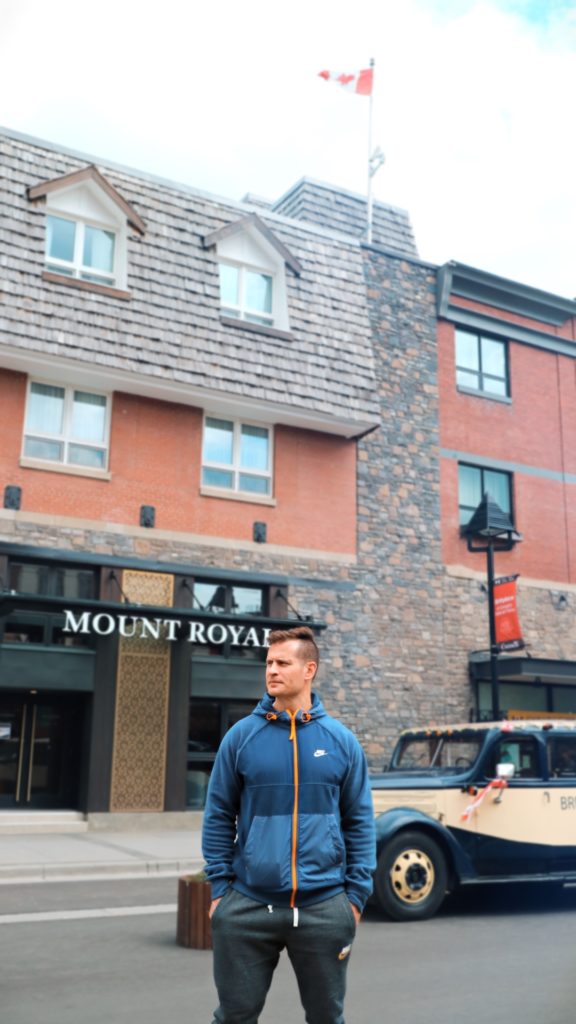 Accommodations
We stayed at the newly renovated Mount Royal Hotel in downtown Banff. The location is prime time to say the least. We were in the heart of the iconic Banff Avenue, surrounded by the majority of the restaurants, shops and nightlife we love to visit. From here, we also enjoyed effortless access to Banff's world-class natural attractions and year-round adventure activities. It was a short drive of only a few minutes to the Gondola and cave/ basin. Notable Covid19 related changes to the hotel, we did not have house keeping come into our room during the 3 days we stayed. They had removed many high touch items like glassware and replaced those with disposable. The elevators had hand sanitizer at the door and the expectable was groups of 3-4. We did the elevator alone each ride and used the sanitizer on the way in and out. Some of the other transmission-reducing tactics we experienced were the plexiglass barriers at the front desk. All staff was wearing personal protective equipment, contactless payment and we called down for an express check-out. There was plenty of on-site signage and pre-arrival communications aimed to be clear and straight-forward so we as guests could get on the same page as staff supporting each other with these measures and changes.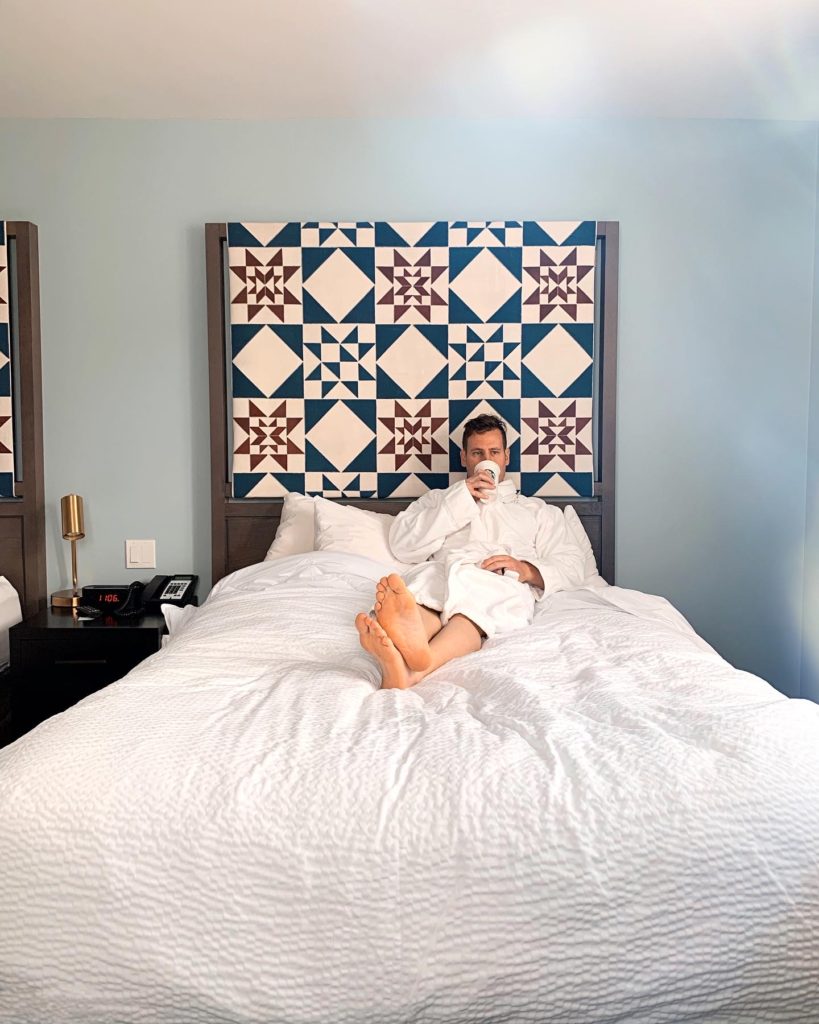 Restaurants & Attractions
We didn't go to as many places as we would have normally pre-pandemic. We took the approach of sticking to a few favourites that would be indoors. And focused on walks outside, it was amazing having the iconic Banff Avenue closed both directions to traffic. This allowed for ample room to walk the Avenue and socially distance. We only went into a handful of shops instead of almost all of them like we usually do. Hand sanitizer was available at the entrance, some stores provided disposable masks but I suggest you have one on hand to wear in stores. Plenty of directional arrows in the stores and reminders to maintain distance. They all had lowered capacities, so we did experience a few outdoor line ups to browse stores so they could easily limit the number of guests in store for our and their staffs safety.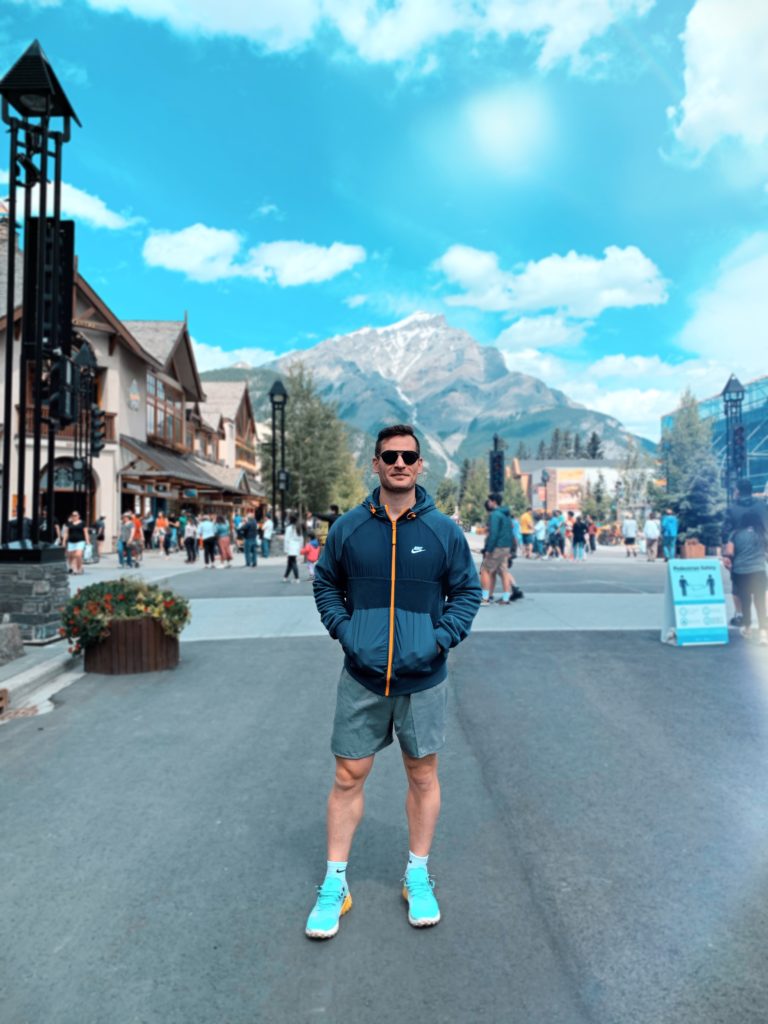 We booked tickets online in advance for the Banff Gondola. They spanned my pass on my phone through a plexiglass screen. Please note this mom price hack, kids go free before 12 PM with the Family Experience. And ages 5 and under ride free anytime! They loaded every second gondola and cleaned each before a new group entered. Staff was also wearing masks and there was plenty of safety protocol signage.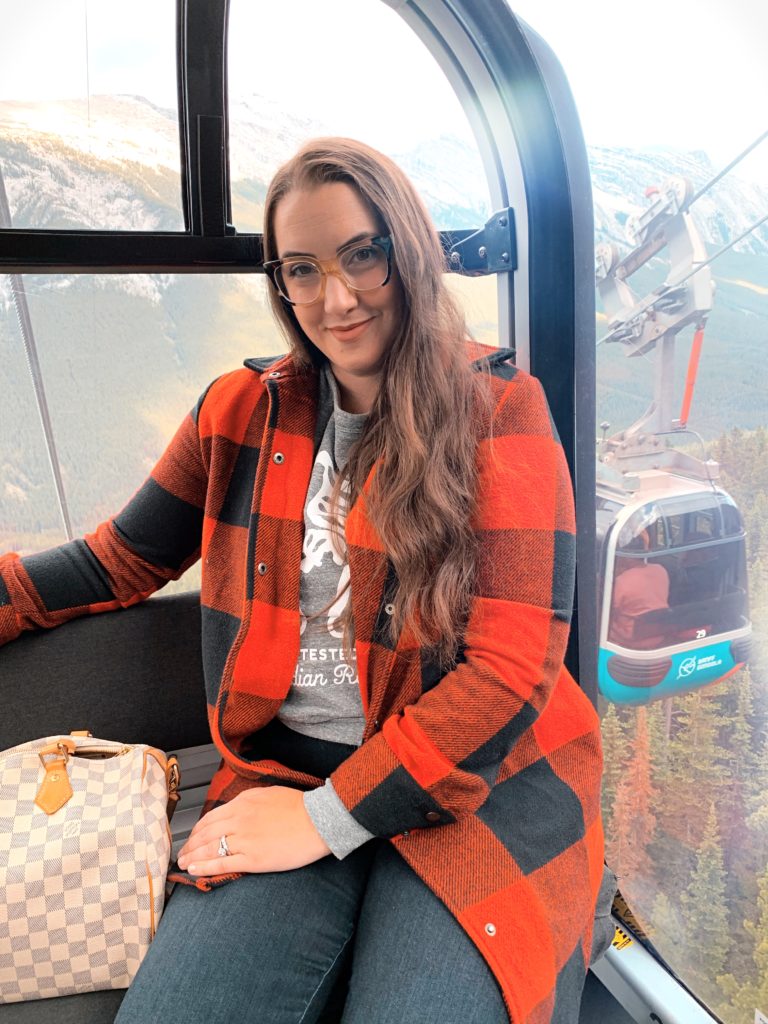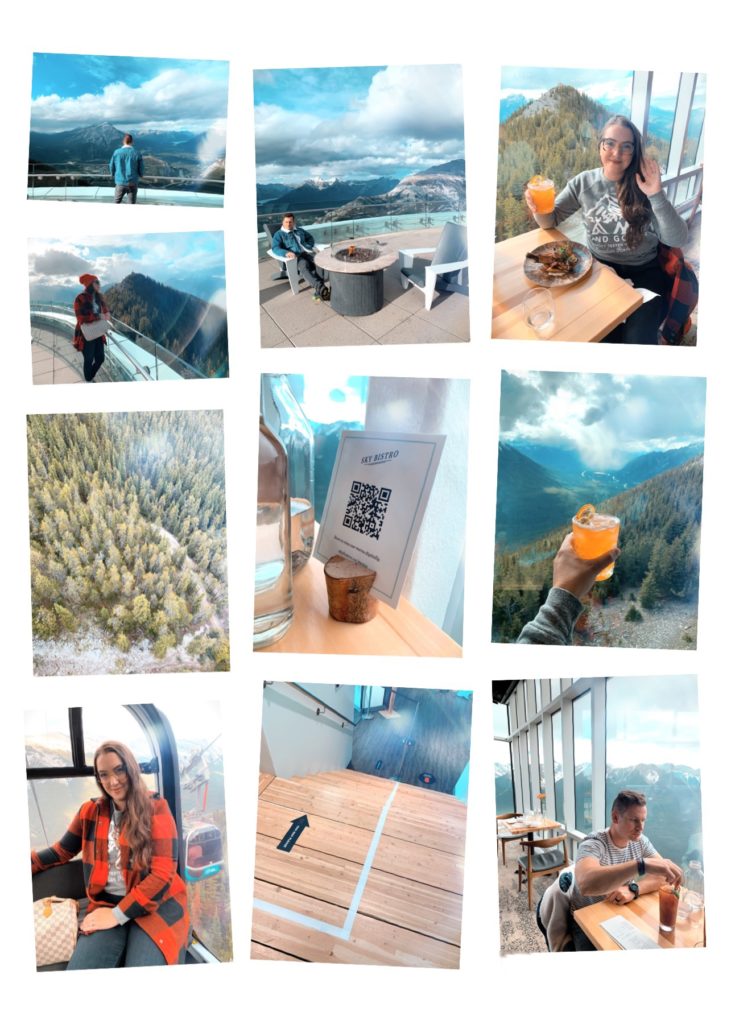 Magical Mountaintop Sunsets
We caught one of Banff's legendary sunsets at the top of Sulphur Mountain summit. The Gondola has the "Peak Patio" running from June 26 – September 9. Expect live music, sunset sips, and delicious light bites. Summer nights from 7 PM – 10 PM. The view was exceptional and it was so quiet when we went. If you do want a more structured dining experience, one of our favourite Banff restaurants Sky bistro is taking reservations. I'd highly suggest getting a reservation because it can book up quickly. Perched on the summit, this restaurant is a dining sanctuary in the sky. You've seen me speak to this spot before, the view is breathtaking and unique. It's like dining on top of the world. Although, I would call the menu refined, there isn't a dress code so do not feel the need to get too dressed up. If you'll been on a quick hike early that day you will not feel under dressed. It's a mix of fancy and casual attire. The notable changes we experienced, the menu's were digital download to our phones. Staff were in masks, tables were spaced out. And leading to the restaurant there was floor signage to help with distancing on the stairs.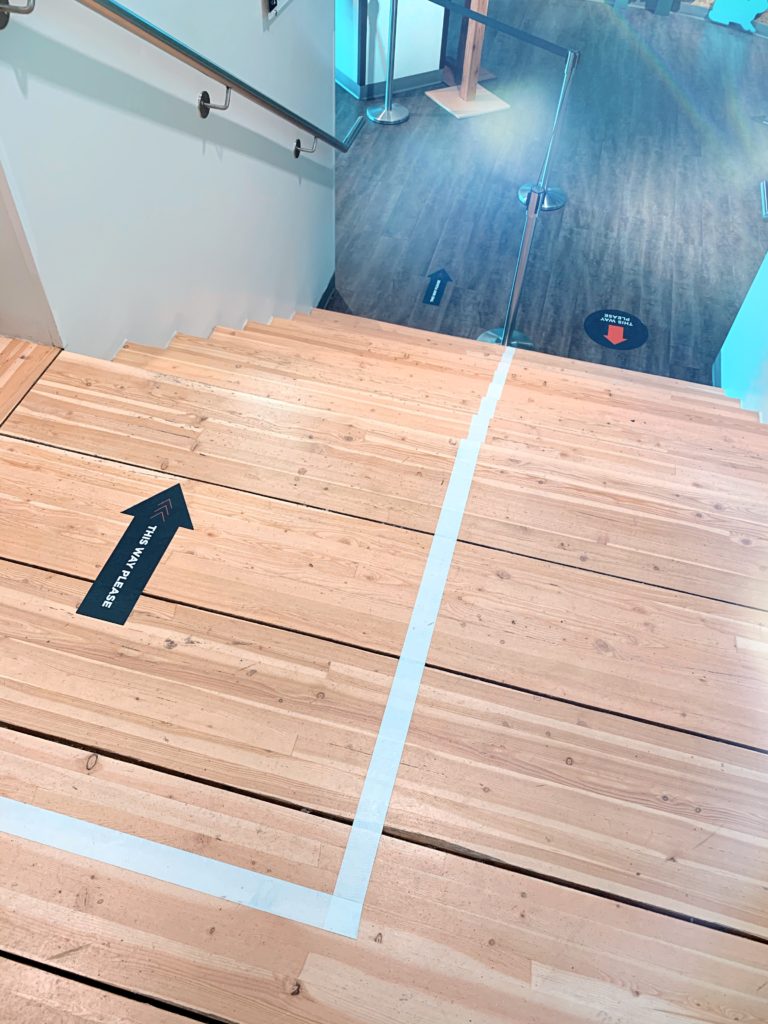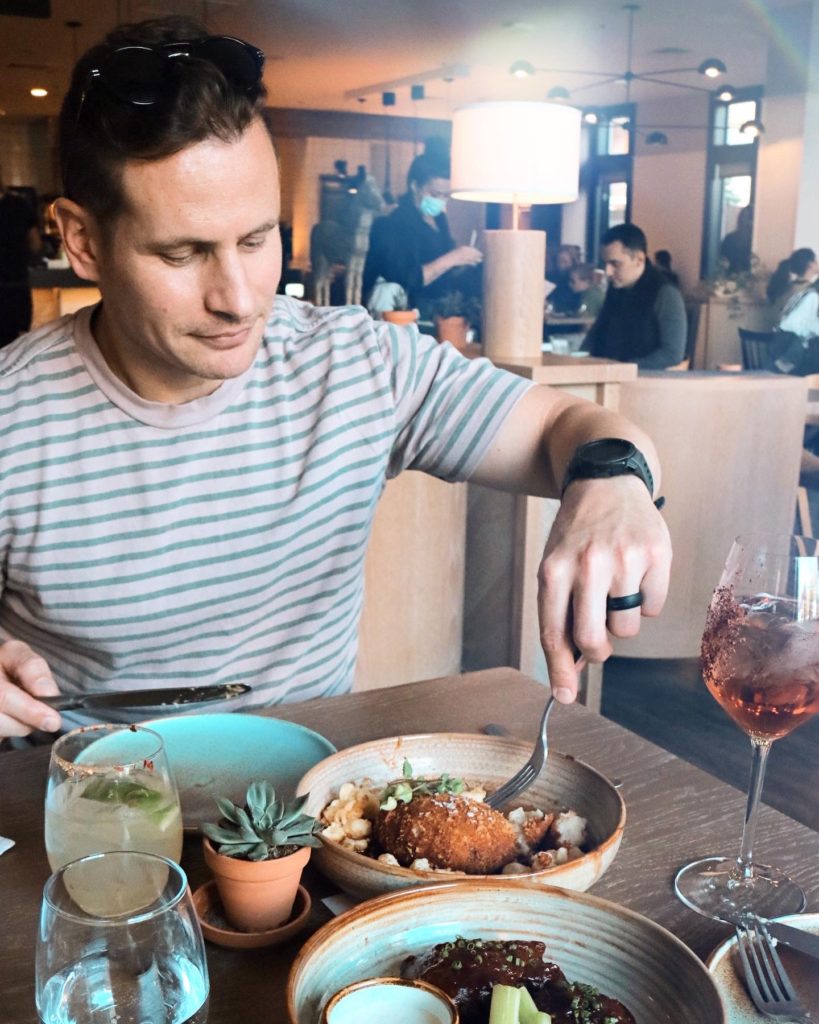 Finally, we had the pleasure of checking out the brand new Farm & Fire brings fire-roasted dining to life in the heart of Downtown Banff, located in the Elk + Avenue Hotel. They were offering both dine in or take out. I would recommend a reservation, it was very busy for a newly opened restaurant. The decor is so modern and again… it's dinner with a view! (See first picture collage) They were not seating all tables to ensure distancing. Staff were wearing masks. And the menu was again a scannable digital download to your phone. Learn more at farmandfirebanff.com. Matt and I both agree this is now in our top 3 restaurants in Banff. The menu blow our exceptions out of the water. Stand outs for us, the poutine croquette. House gravy stuffed Poplar Bluff potato mash, and tempura cheese curds. Yes it was over the top amazing, and it may be bold of me to say but how will I be able to have a punt any other way now. The BBQ marinated pig wings were amazing and served with a buttermilk blue cheese dressing. Again, they had the flavour of your typical wings BUT they were evaluated to a whole new level. I can't wait to go back.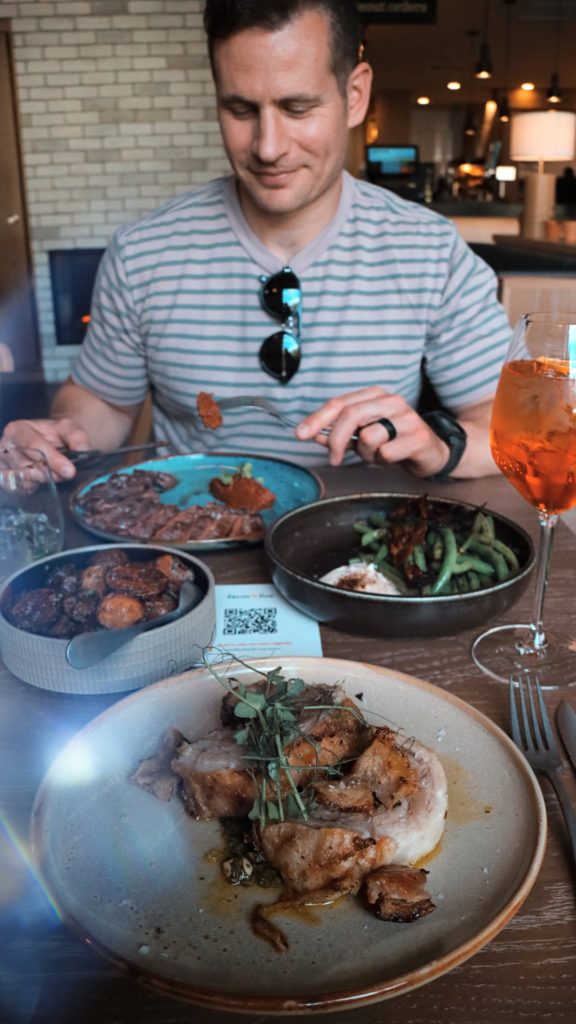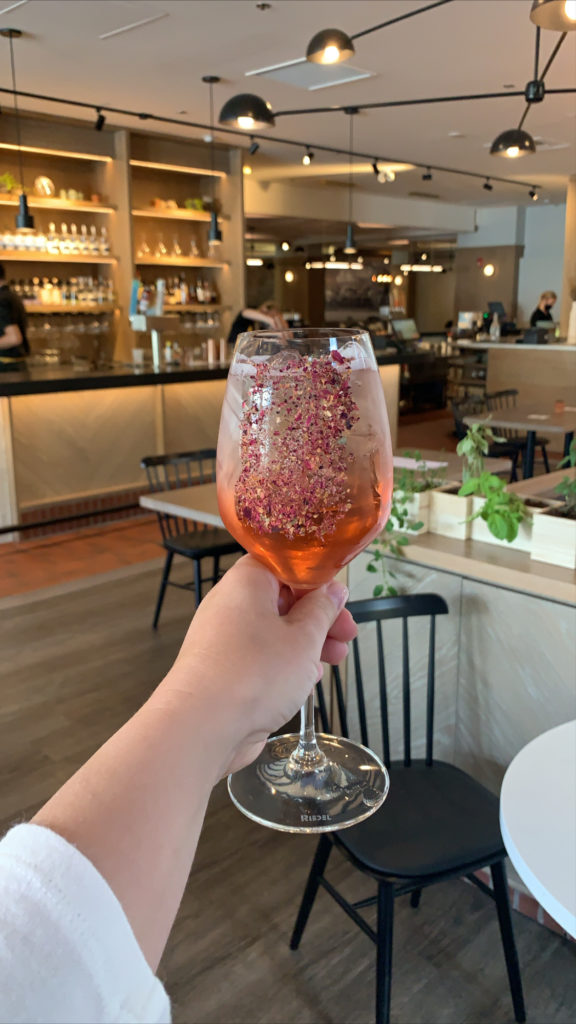 Disclaimer: A portion of our stay was hosted by Pursuit but my thoughts and opinions remain my own.