I know it may sound crazy but I actually look forward to rainy summer days. Maybe it's the break from the heat or the fact that I get to snuggle with this guy all day. Either way, I'll take it every once in a while. Plus my garden needs it!
When we created this Man Cave for my husband last year, I wanted to make it a comfy movie oasis everyone could enjoy. We went with slim modern leather recliners from The Brick.  Perfectly wipeable for cleaning up after little fingers and putting your feet up too! The Samsung 70″ KU6290 UHD LED Smart Television was a must because it easily accesses our favourites like Netflix and Youtube with one simply click. We got so many questions after our Man Cave Reveal  about the Odesos 72″ TV Stand with Glass Ember Firebox and Soundbar. It easily heats our space in minutes and I love the cozy fire glow. For more room details and my Netflix picks for both kids and adults see below!
May your rainy days this summer be filled with comfort and great entertain!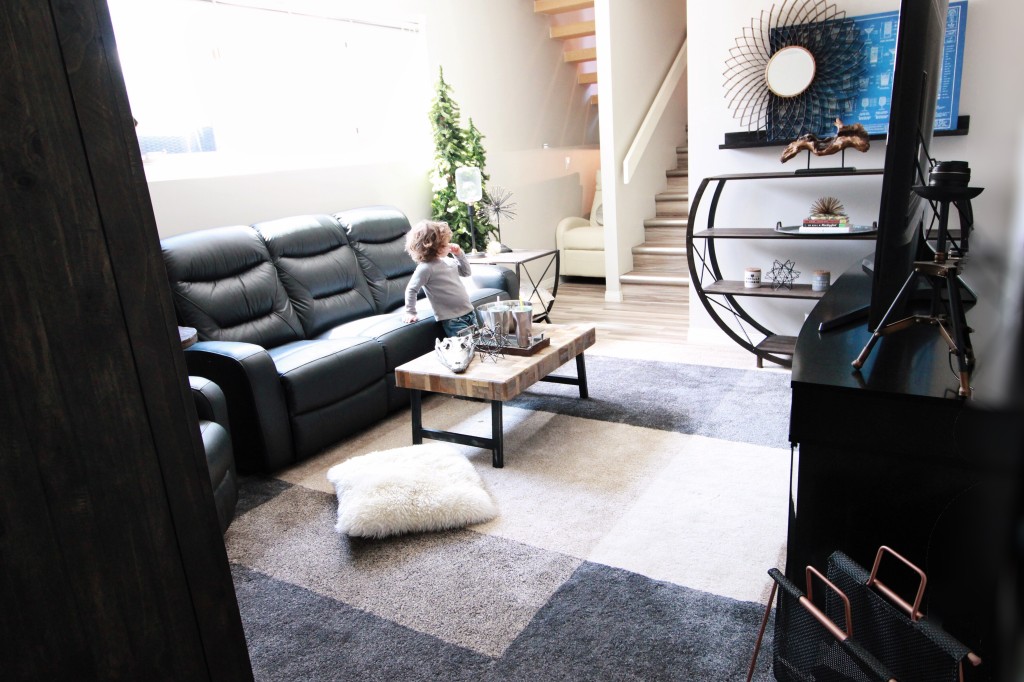 Coffee Table, Mirror, Rug, Bookcase, Table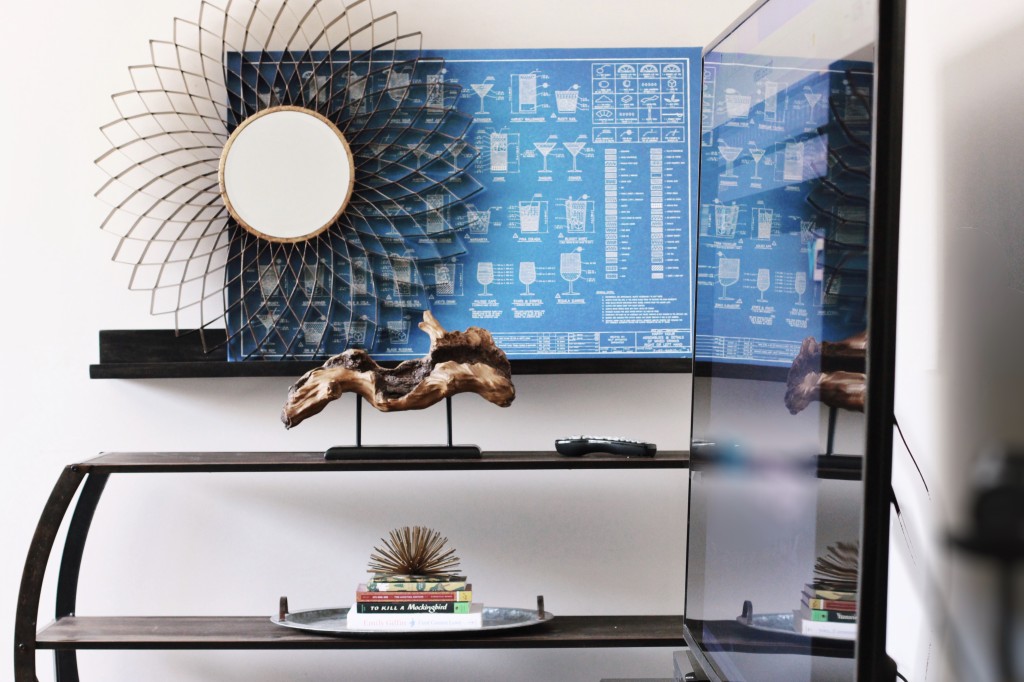 Tray & Wood Accent (in store purchase, stock varies per location)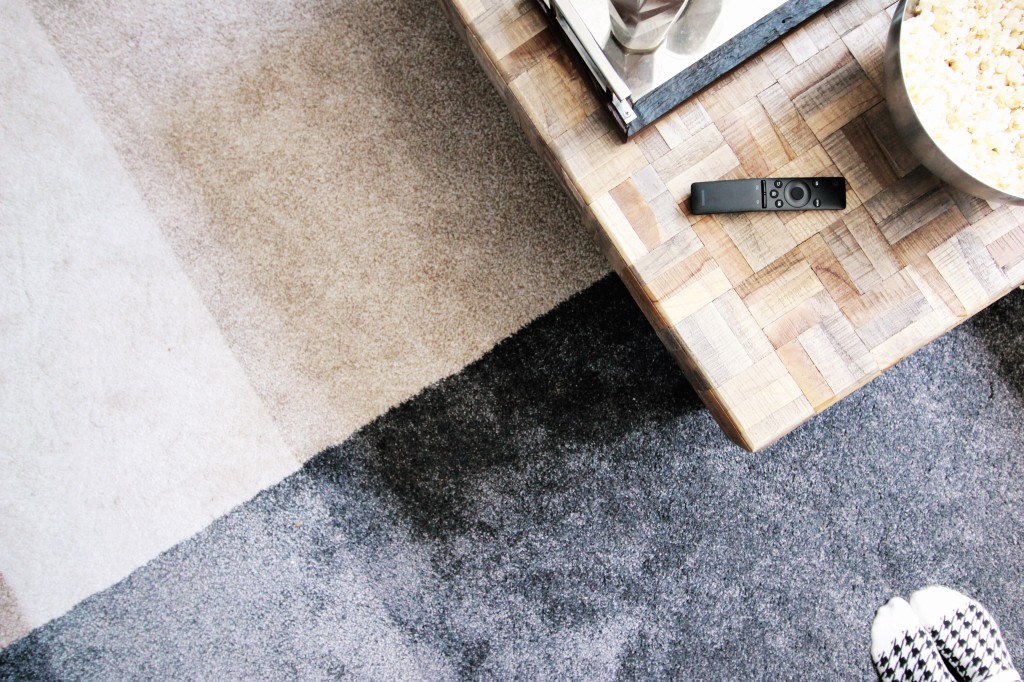 Curious of our Top 3 Stream Team Netflix Picks this month?
For the LO's: 
1) Beat Bugs: If you love The Beatles, you'll love viewing this one with your little guy.
2) Dino Trux: Any little boy's dream show, the title completely describes it.
3) The Good Dinosaur: Loved this tale of adventure and self discovery.
For Adults:
1) The Layover: Travel and eats with a side of sarcasm… this one is for you!
2) Master of None: Season 2 is finally here! A hilarious twist on modern dating with a killer sound track.
3) The Keepers: Warning, this one is HEAVY! But it's a murder mystery you don't want to miss.
Find this sturdy coffee table online here. The tray, and modern star accent were in store finds from The Brick, stock varies per location and they get new items constantly.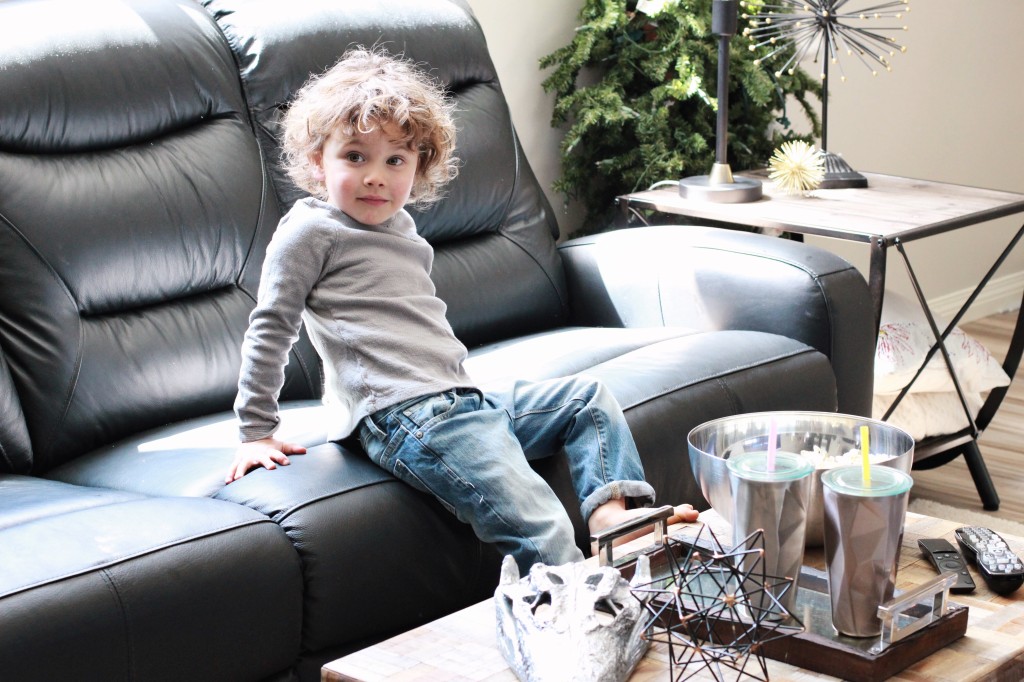 Disclaimer: The Brick sponsored this post, but this is my home and my thoughts are my own. I picked every item.