Sometimes I don't know how he does it? Or how I'm so lucky… he makes it all look easy most of the time. He's my better half Matthew and he's Superdad to us. Yes ladies, I'm luck enough to have a hubby that happily helps around the house. One of his main jobs is vacuuming, I rarely get to it but he loves it! Bless his heart. So you can imagine his frustration in the past two years when we've gone through 3 vacuums!!!!! That's right, 3 vacuums, basically one per year. So this time I decided I didn't want to spend $400 on just your average machine, instead I wanted to invest and get the best. Welcome the Dyson big ball animal to our family… and let me tell you we've been waiting for an addition like him for a long time.
For us we were looking for several key features in a vacuum: we needed a large bin for debris, strong suction on a variety of floor types and it needed to stand up to 1 large dog, 1 baby and a toddler tornado sized mess. The big ball animal has it all, this vacuum self-rights when toppled, it literally picks itself up! It has a larger capacity bin, making it 33% bigger than the previous generation of Dyson Cinetic™ canister vacuums. The carbon fibre turbine floor tool picks up fine dust while the stiff nylon bristles remove ground-in dirt and hair from any floor type. It deals with the pet hair easily transferring from carpet to floor without having to switch tools.It was everything we were looking for and more.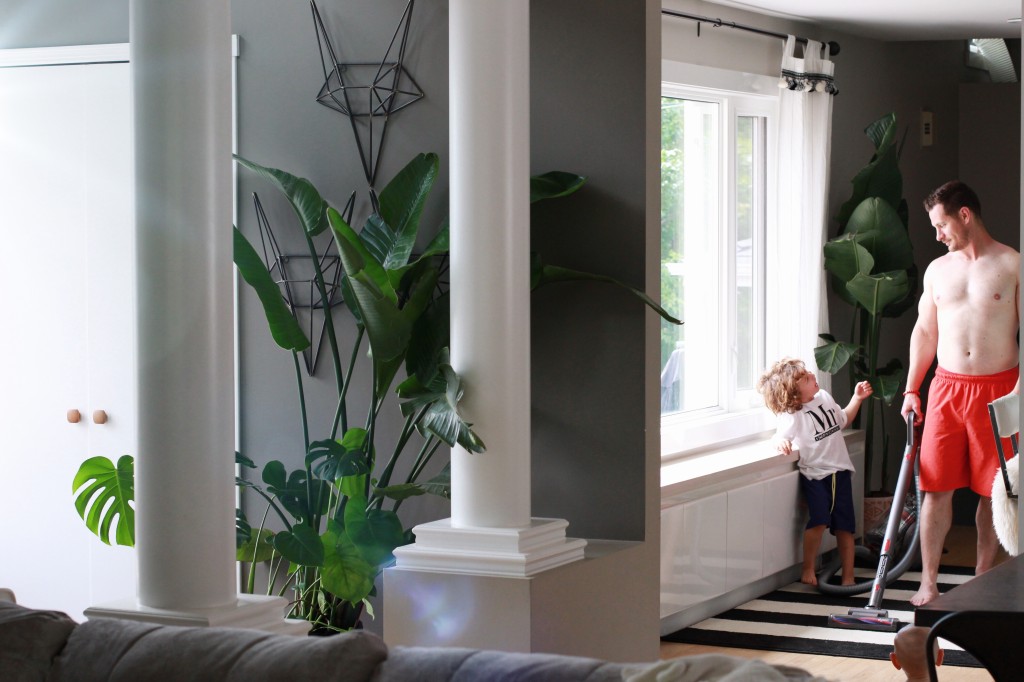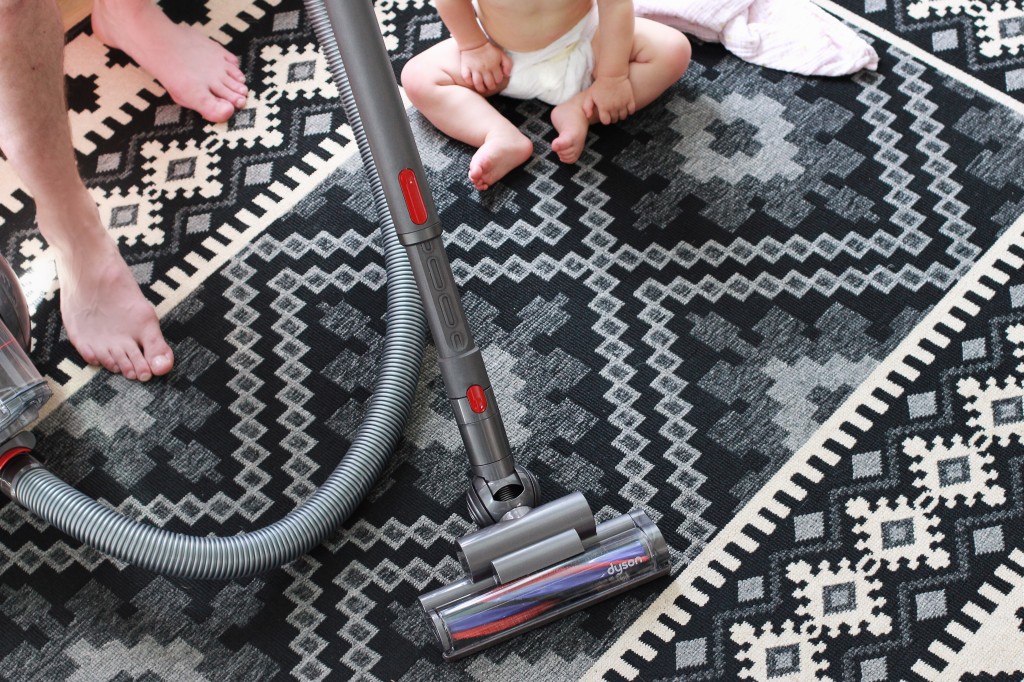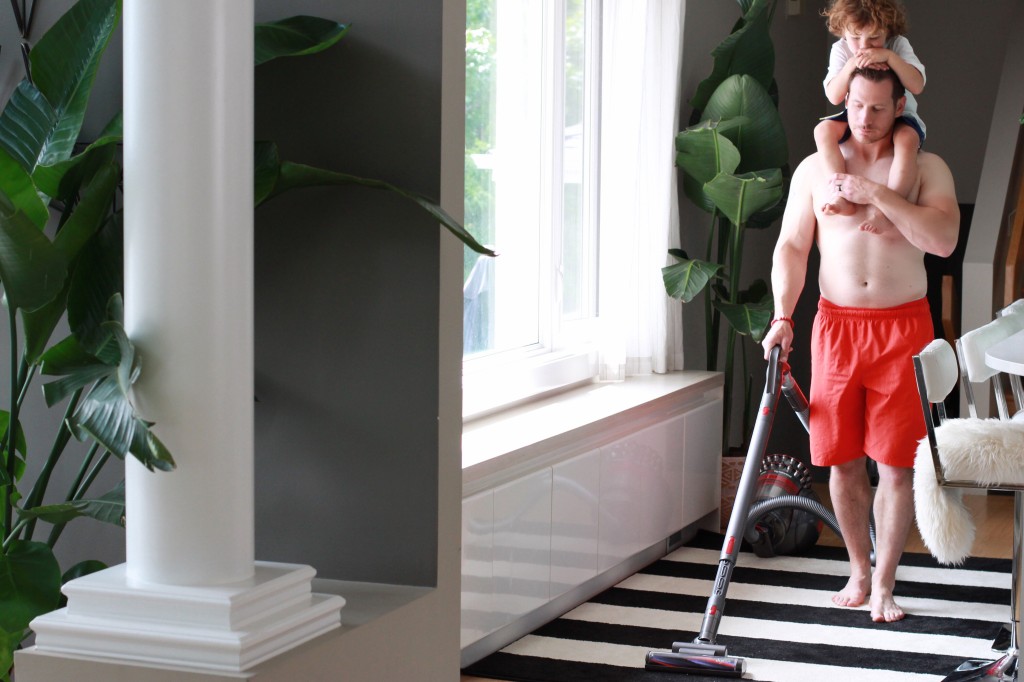 Bar Stools: The Brick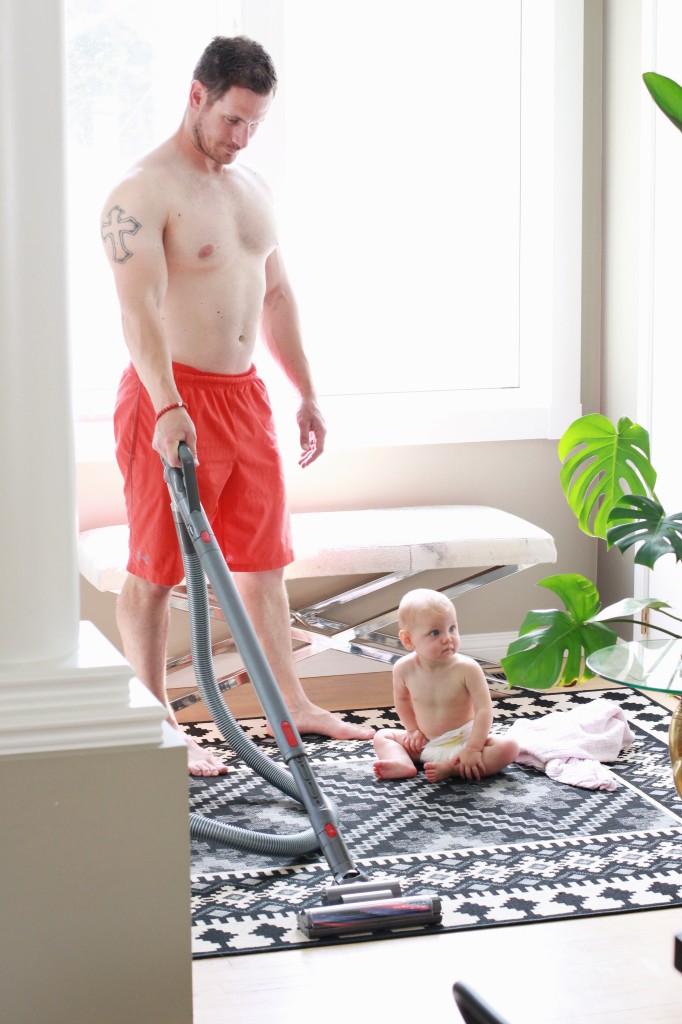 Calf Hair Bench: The Brick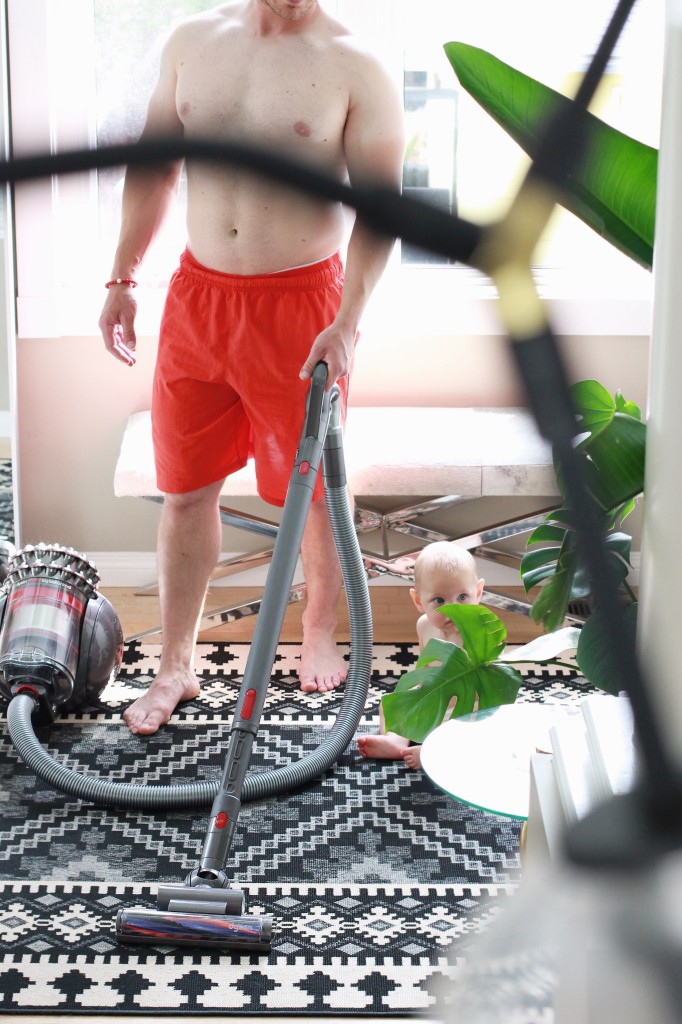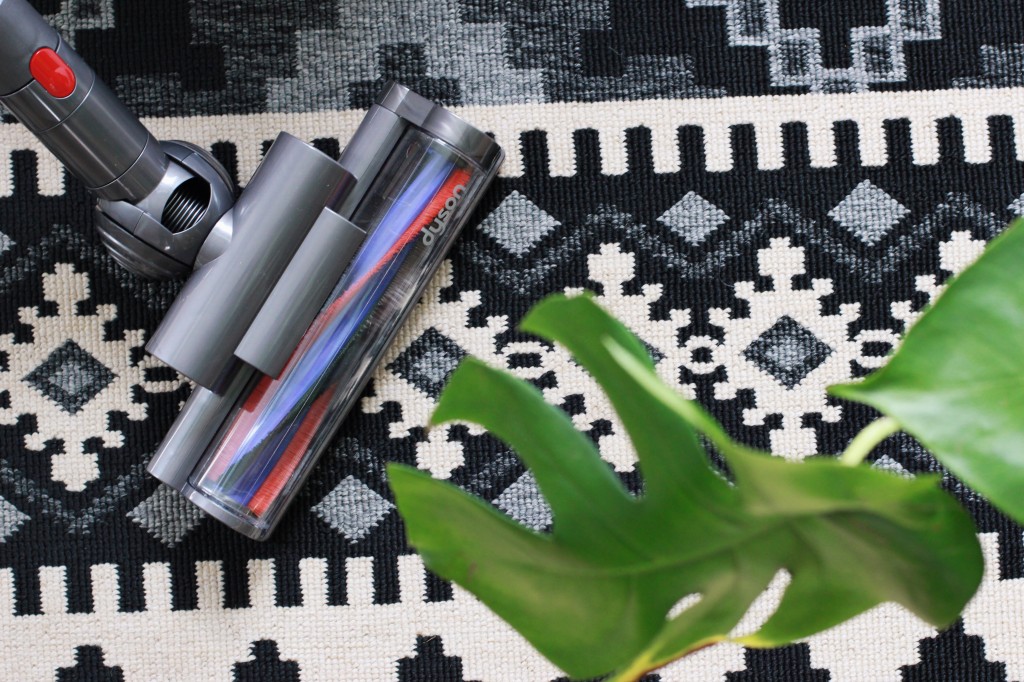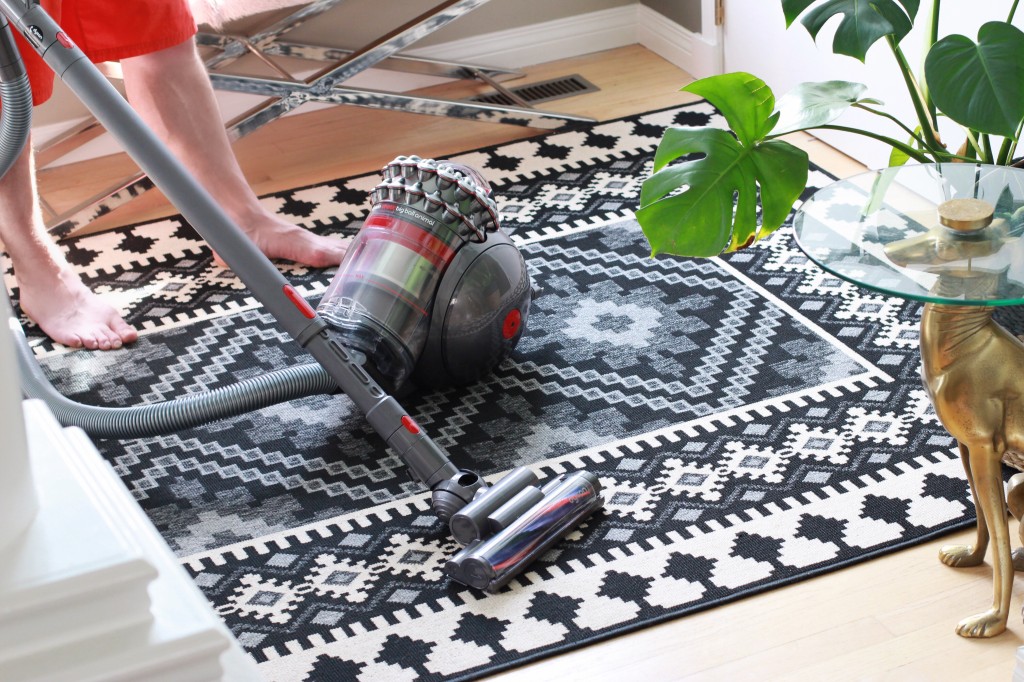 Gold Dog Accent Table: The Brick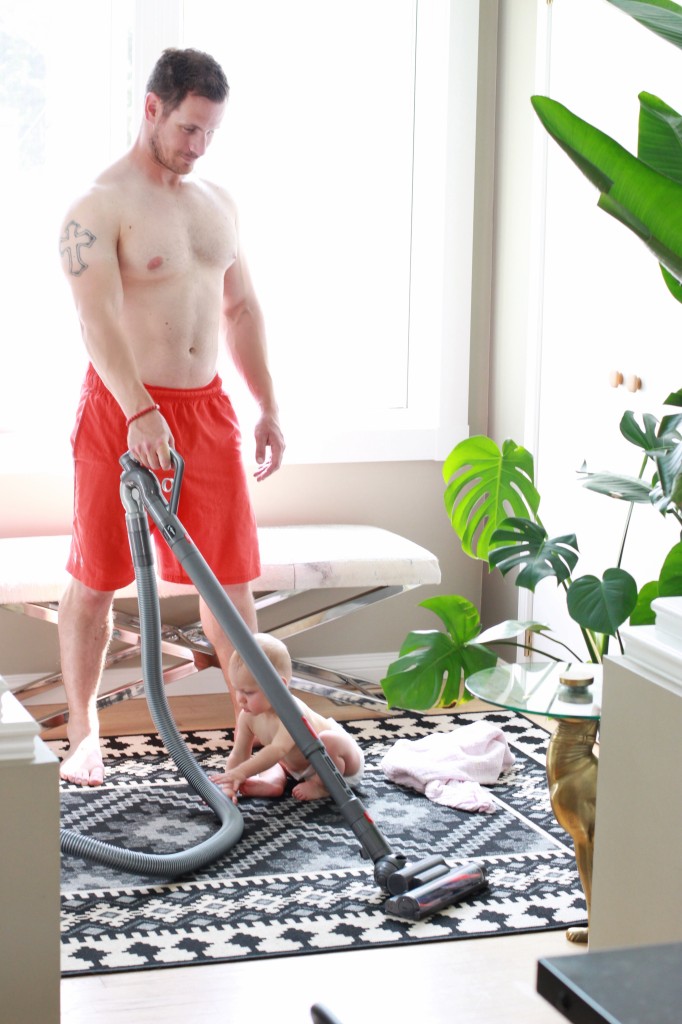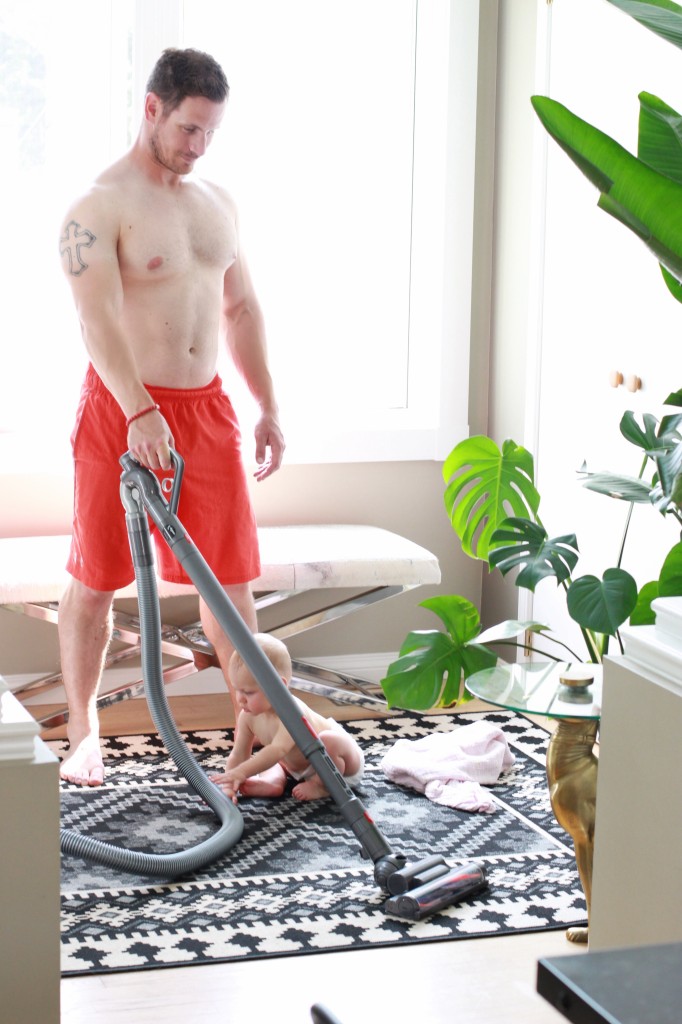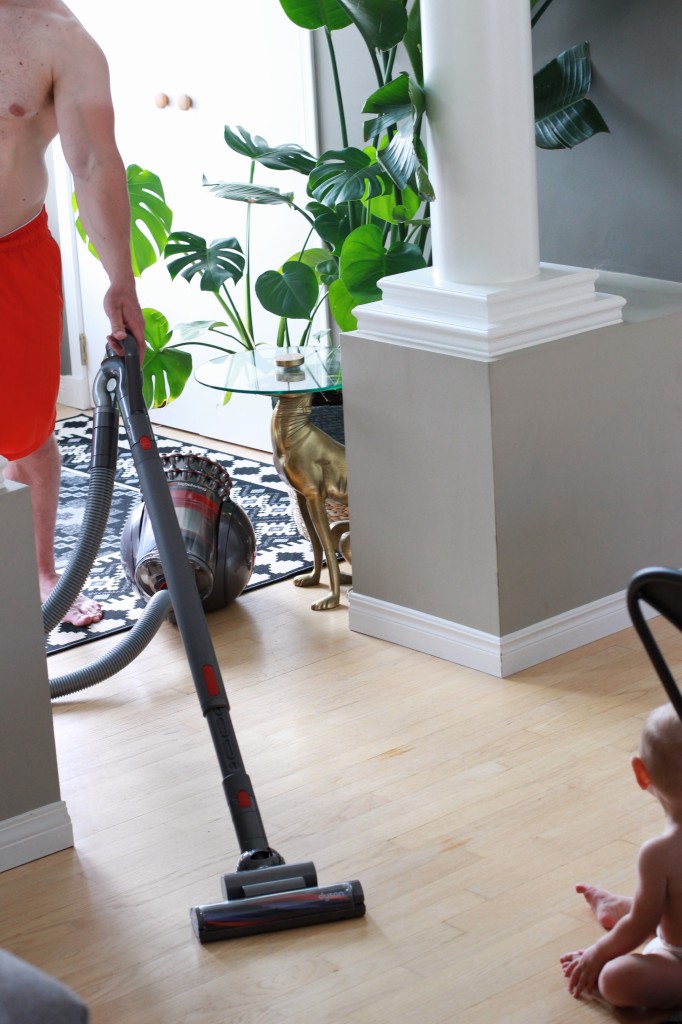 To see all the Dyson finds The Brick has to offer head HERE for more info.
Disclaimer: The Brick and Dyson sponsored this post but my thoughts and opinions are my own.