I like to think it's called "Second Baby Syndrome," but it's taken me 7 months after Harper's arrival to complete her nursery space. Let's face it she has been in a bassinet in our room until last month so of course I was in no rush. I just laugh at myself now, looking back when I was in a rush to complete my first baby's nursery before they were even born! Wow times have changed or maybe lessons are learned. Either way I'm so excited to share her baby space.
We designed her room around the stunning Soft Modern Sideboard from The Brick. I decided this time around to invest in pieces I can see transitioning out into my home once Harper outgrows her nursery space. This sideboard is the perfect mix of open and closed storage for all her baby needs. And in the future it will be an amazing additional to my dining room when the time comes. It's so versatile, you can change the look of it by switching the colour changing geometric shelves in seconds.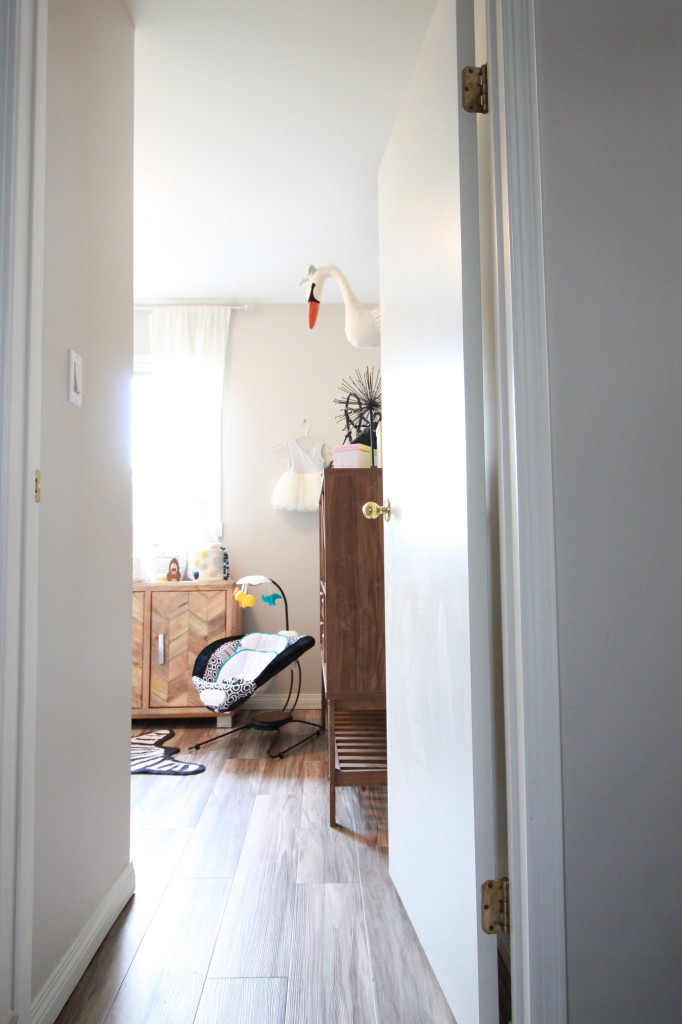 Jonathan Adler for Fisher Price deluxe bouncer
I had to have this glamorous Incy Interiors rose gold crib from West Coast Kids. It pairs perfectly with the pops of metallics on the metal star burst accents I found in store at The Brick (pictured below). You never know what you'll see in store, each Brick location is different and updates their accessories often. You should take a peek!
Below I've sourced a few of the pieces we used to complete her nursery. If you don't see it linked feel free to leave a comment and I'll get back to you!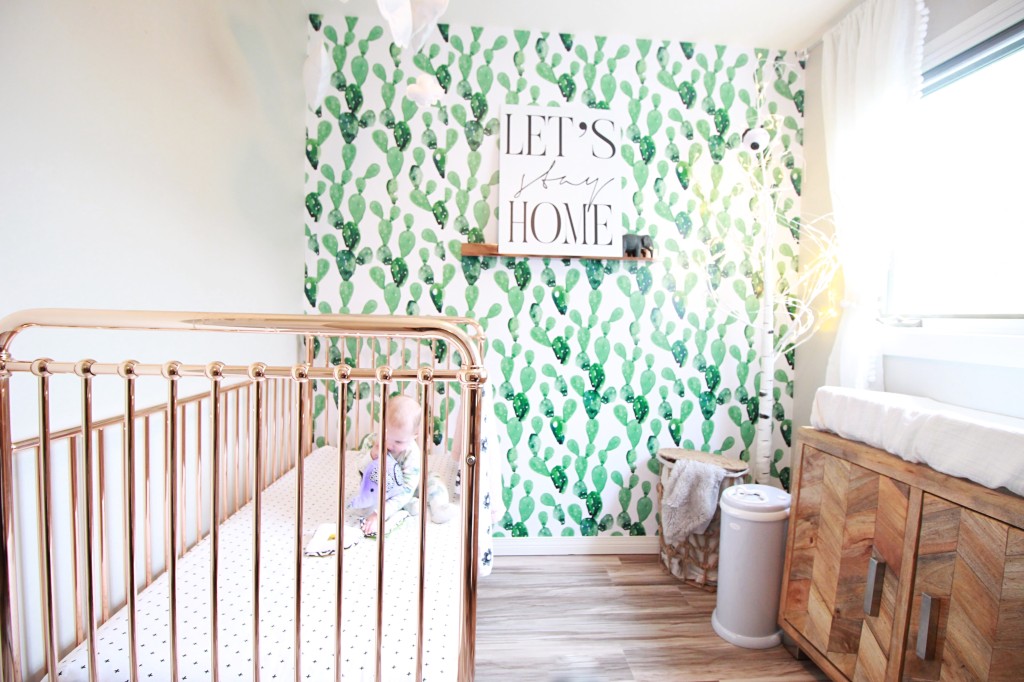 Cactus self adhesive removable wall paper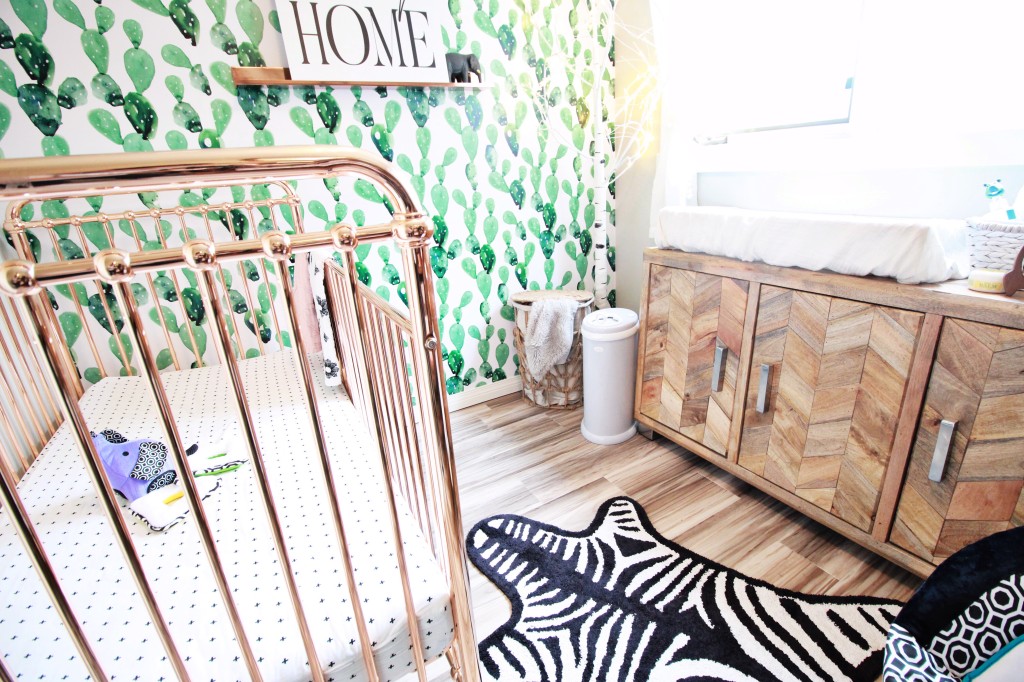 Pom Pom Container || Chew Beads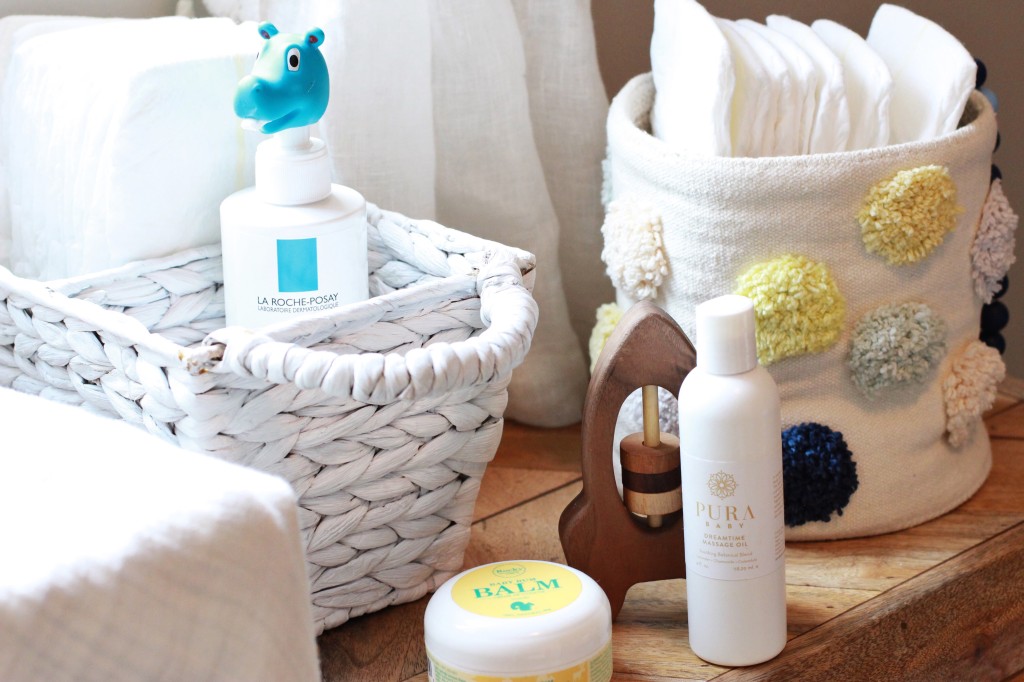 Lavender Baby Massage Oil || Baby Bum Balm || Daily Lotion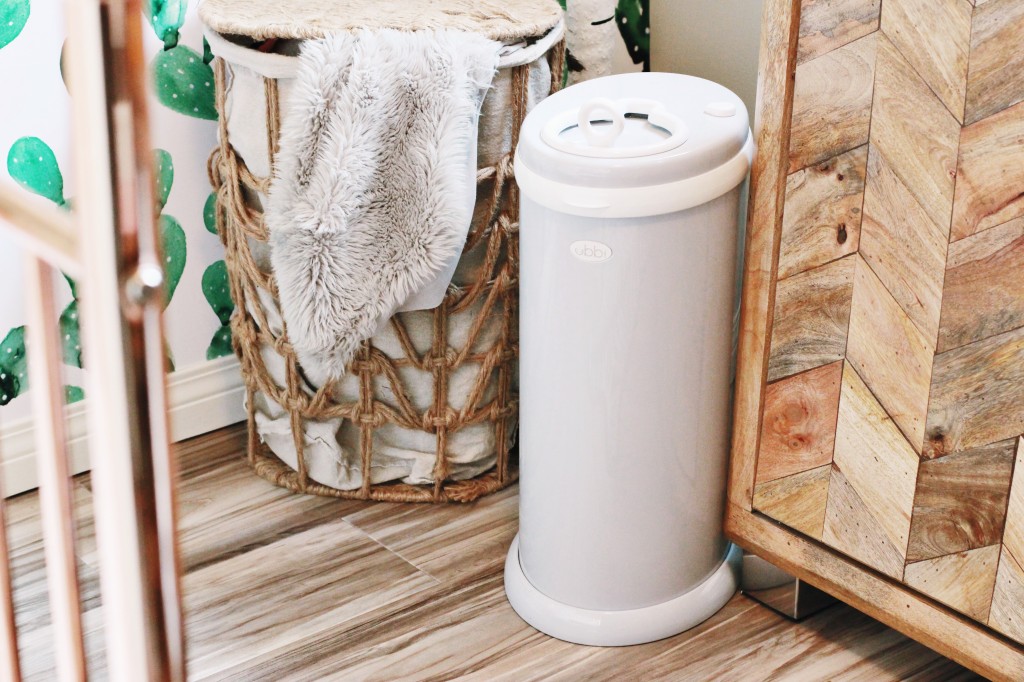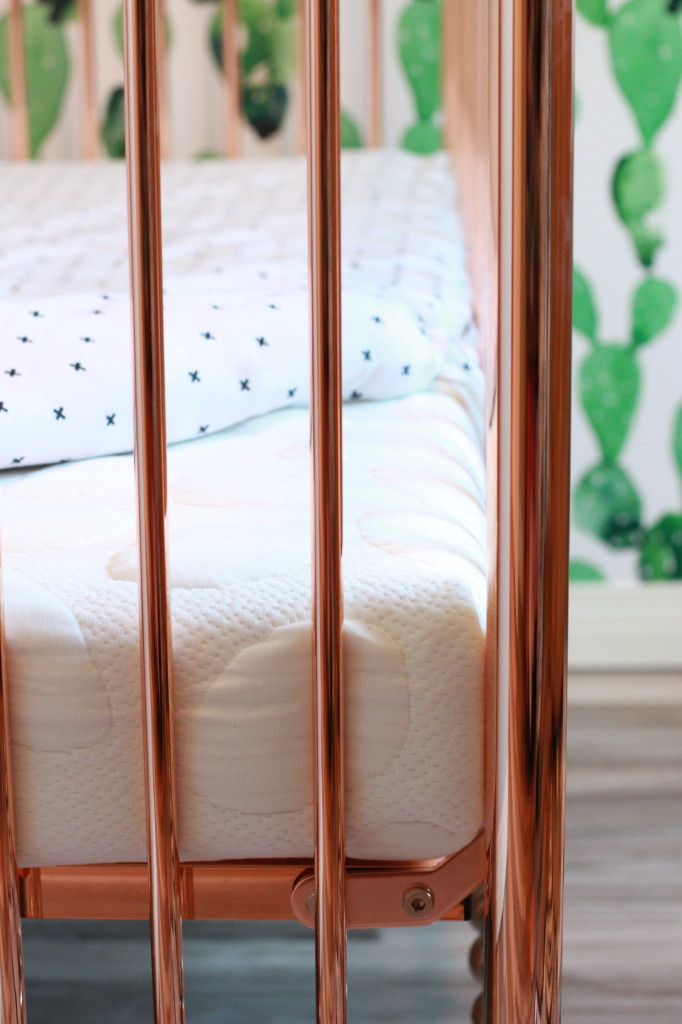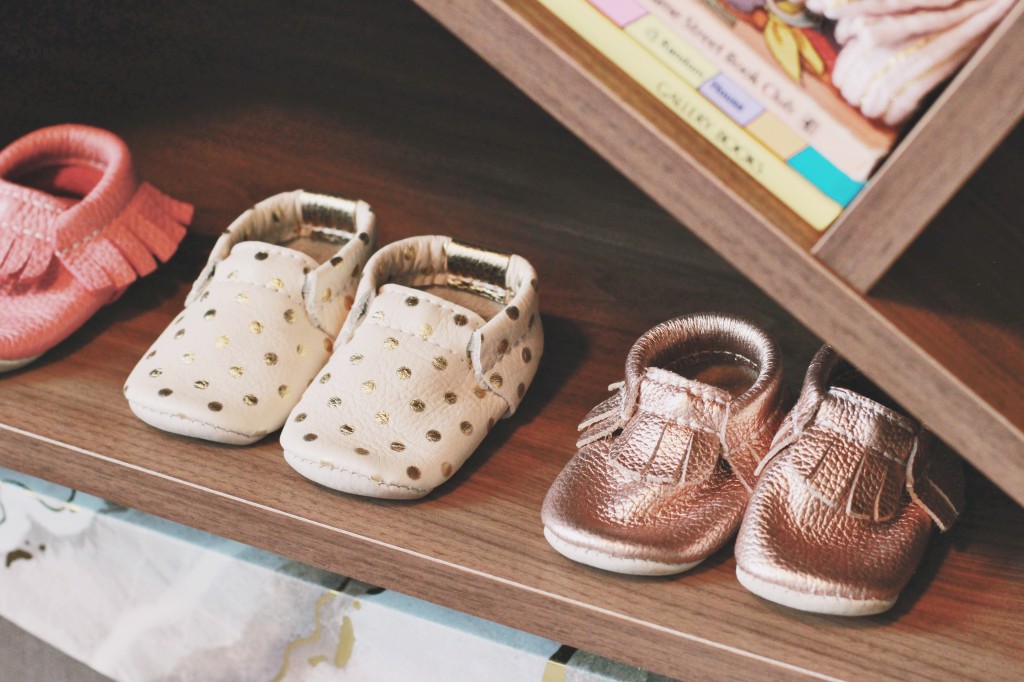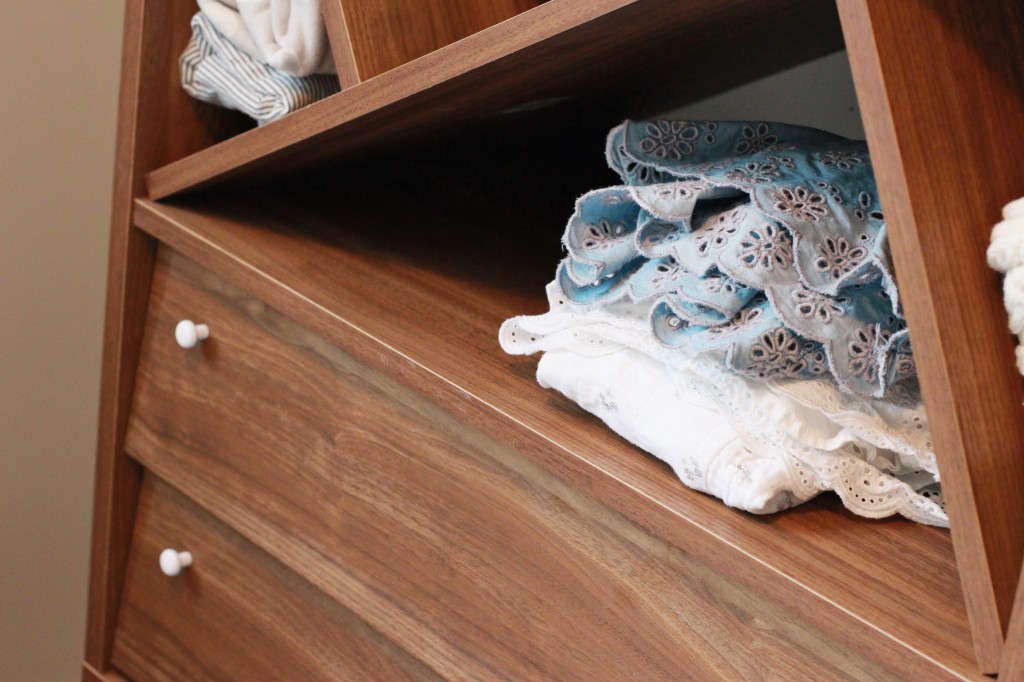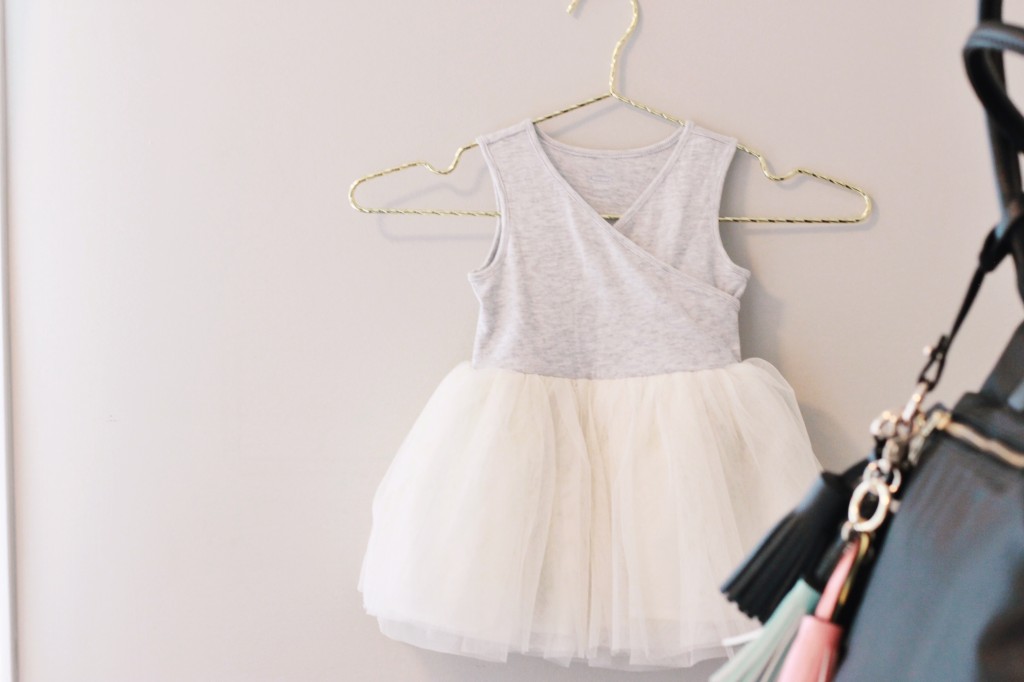 Disclaimer: The Brick sponsored this post, I also received free product throughout this post to try. Thank you for supporting the brands I love so I can do the job I do!