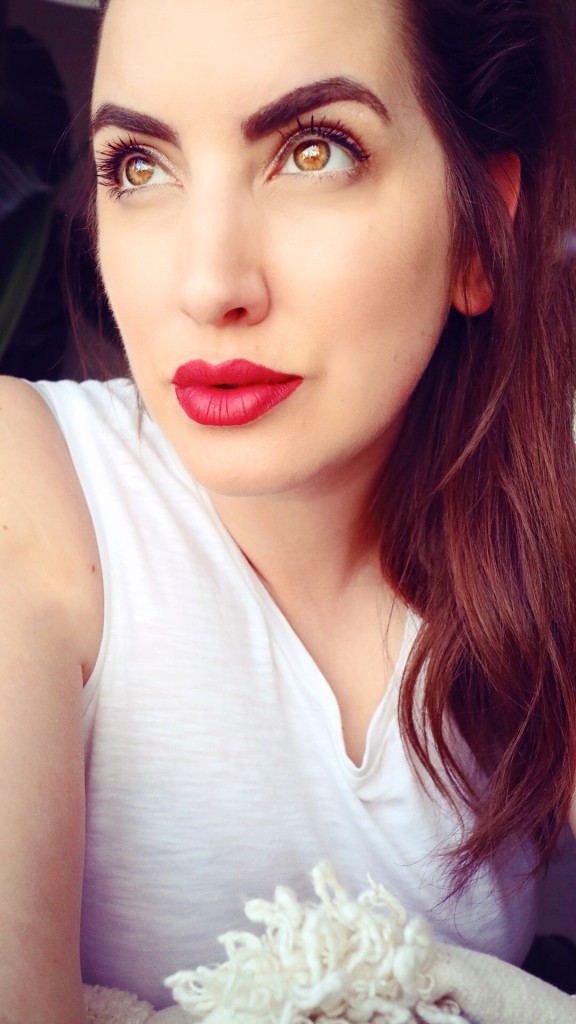 I love a quick makeup routine, and by love I mean I NEED a fast makeup routine. Being a busy mom of two I rarely get kidless time to do my makeup anymore. Gone are the days where I could test out new techniques, browse through products and put a full glam face on for 20 minutes. Over the years, you know that I have gravitated to products that have tons of impact because I'll only get to use a few in my 5 minutes with kids for my morning beauty routine. When asked recently on Instagram how I'm getting my skin to look so bright, brows on point and a perfected pout… I thought I would put all the answers here! Here are the products I used to get this look in just a few minutes.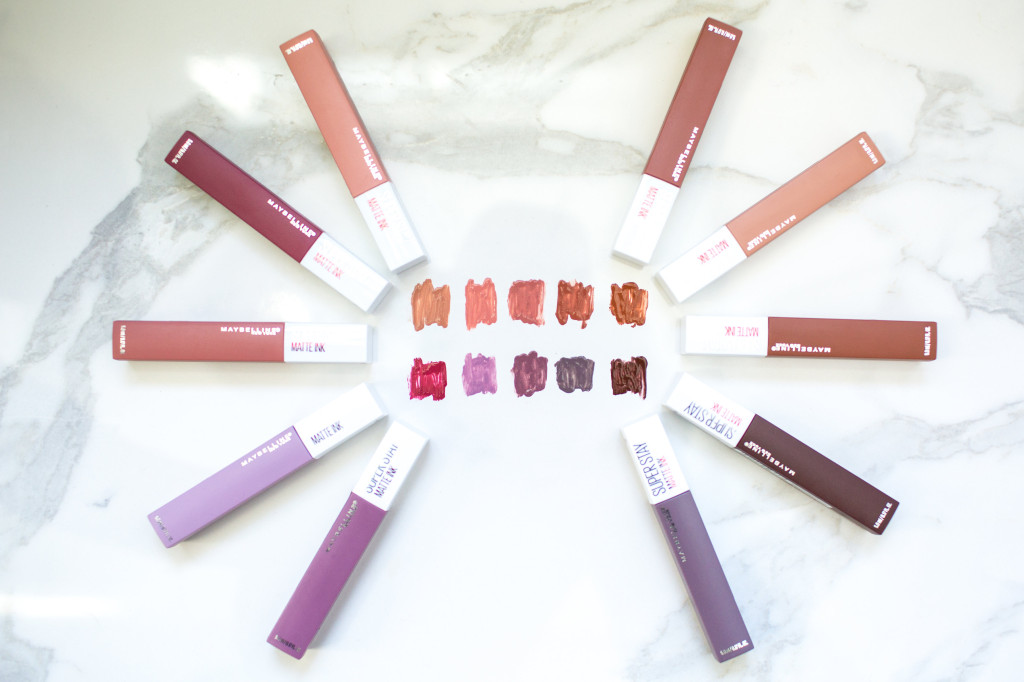 Let's start with long stay lip wear. It's my best friend, with no need to reapply every hour I'm loving the new Maybelline Super Stay Matte Ink line. I find I can get away with a full meal, coffee break and at least 4 hours before I want a minor retouch. The brush applicator is easy to use and helps me get that shape without the time doing a liner. I'm wearing #80 RULER in this look. Int;'s easily my favourite shade from the collection.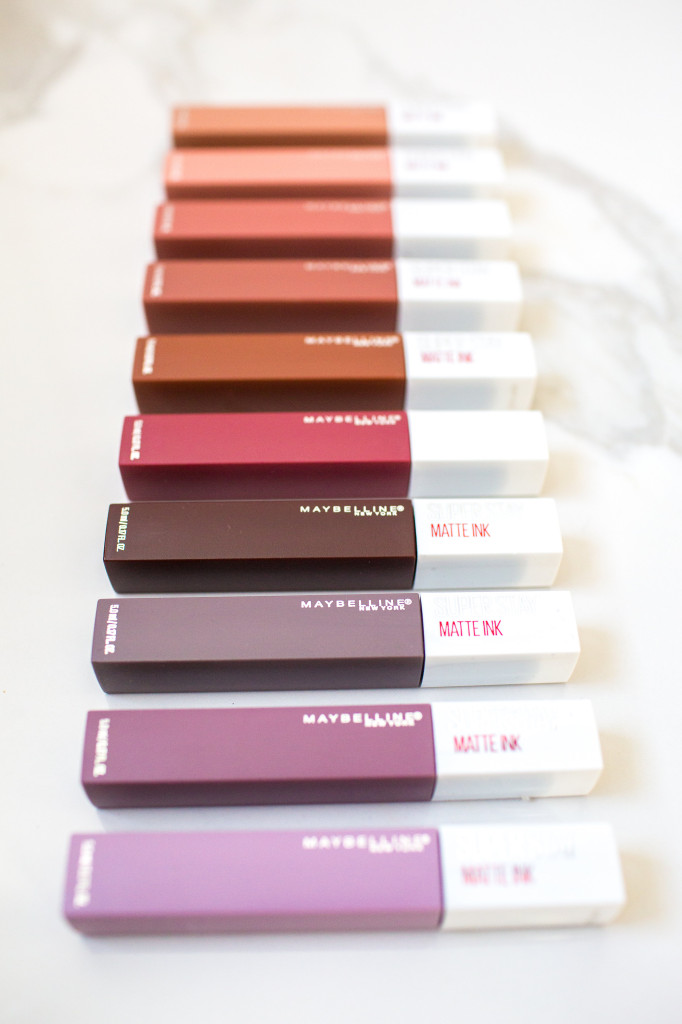 Next up skin! Usually I would get into the skincare I've been using… because yes I feel that makes a difference but that's a whole other beauty post. Let's just talk about the handful of products used in this look. Under and above my eye I'm wearing Too Faced Born This Way Concealer. On my skin, I applied the Tatcha Silk Canvas Protective Primer to smooth out my skin and help my makeup last longer. Plus, it protects your skin from clogged pores and future breakouts! It's a crime not to prime!
Next, I used BAREMINERALS BarePRO™ Performance Wear Liquid Foundation Broad Spectrum SPF 20. This foundation has amazing coverage, so I only use a few drops on a ARTIS Elite Mirror Oval 8 Brush. I find this brush blends foundation so quickly and evenly giving me an air brushed look. Finally, I dabbed Hard Candy Glow All The Way in 318 on my cheeks.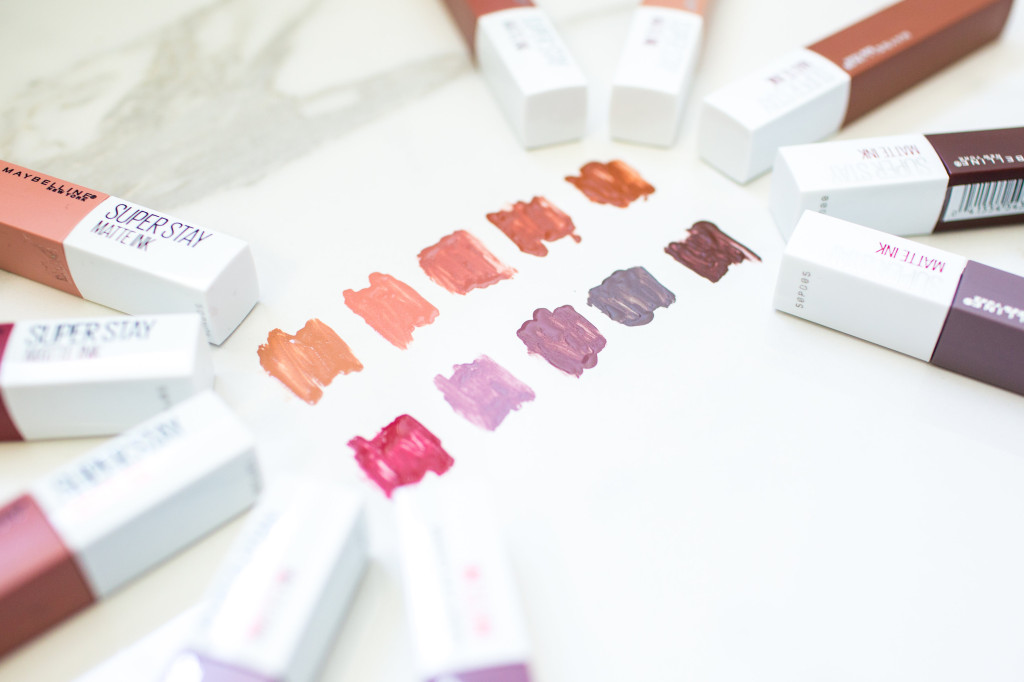 For brows, I used Josie Maran's The Good Brow pencil, this easy to use two step product both defines brows shaping them with colour while illuminating the arch. You don't need to be a makeup artist to get defined brows with this pencil, it's so easy to use. Best of all, it's organic! I used the IT Cosmetic 5in1 Hello Lashes mascara. It is a conditioning lash primer, lash-enhancing serum, lash tint, and curler—all in one. That's right, it does ALL of that all at once. It's a great timer saver. And a swipe of Charlotte Tilbury's Rose Gold Eyeshadow Palette for Bigger Brighter Eyes for good measure.
Done!  Continue reading →