This month's beauty round up is here! Below you will find the 12 products I've been using and loving on the regular… from skincare to hair to makeup, all the beauty bases are covered. Let's get started.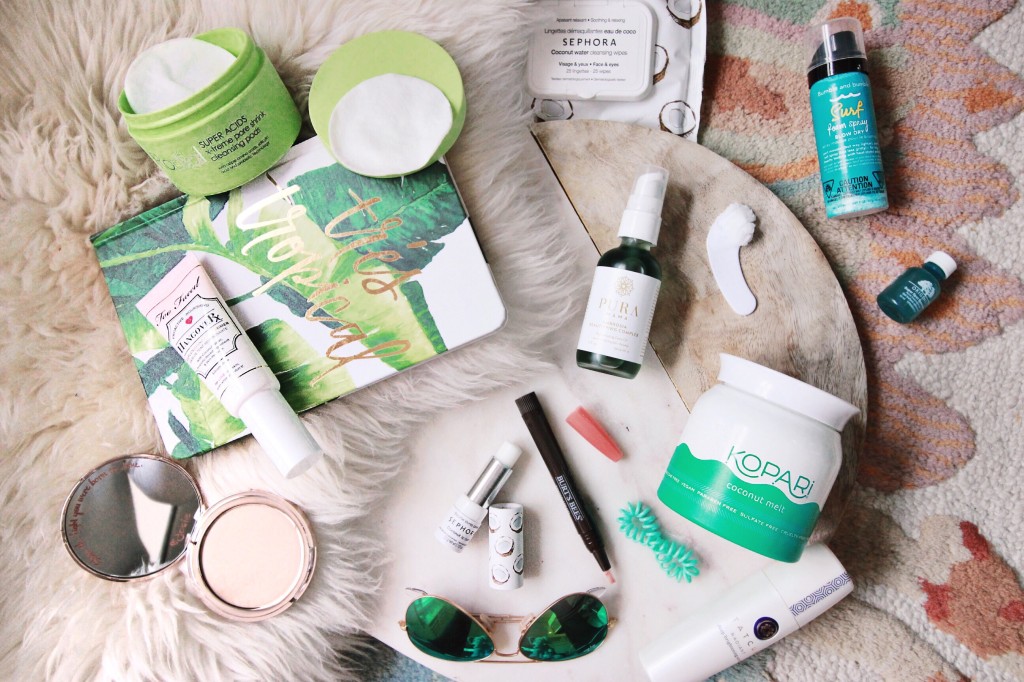 Kopari Coconut Melt $38: A premium, multitasking organic coconut oil that hydrates and casts a dewy glow from head to toe.
Tatcha Pure One Step Cleansing Oil $48 c/o: A gentle, two-in-one makeup remover and cleanser.
Josie Maran Argan Enlightenment Illuminizing Power $30 c/o: The hydrating powder veil provides a healthy glow that doesn't cake or dry the skin.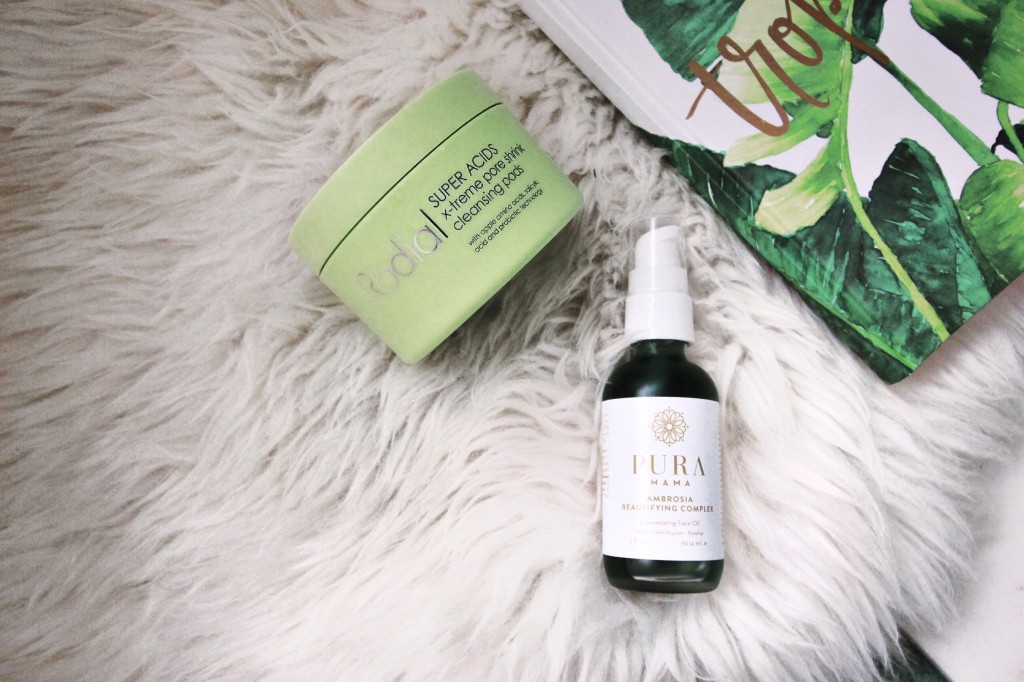 Pura Ambrosia Beautifying Complex $124 c/o:The Rolls-Royce of rejuvenating face oils with rare, ultra healing blue tansy from Morocco is designed for post-baby skincare.
Rodial Super Acid X-treme Pore Shrinking Cleansing Pads $80: Gentle apple amino acids blend with olive oil and salicylic acid to deeply cleanse and soften skin, while evermat shrinks the appearance of pores and refines skin texture for a more toned appearance.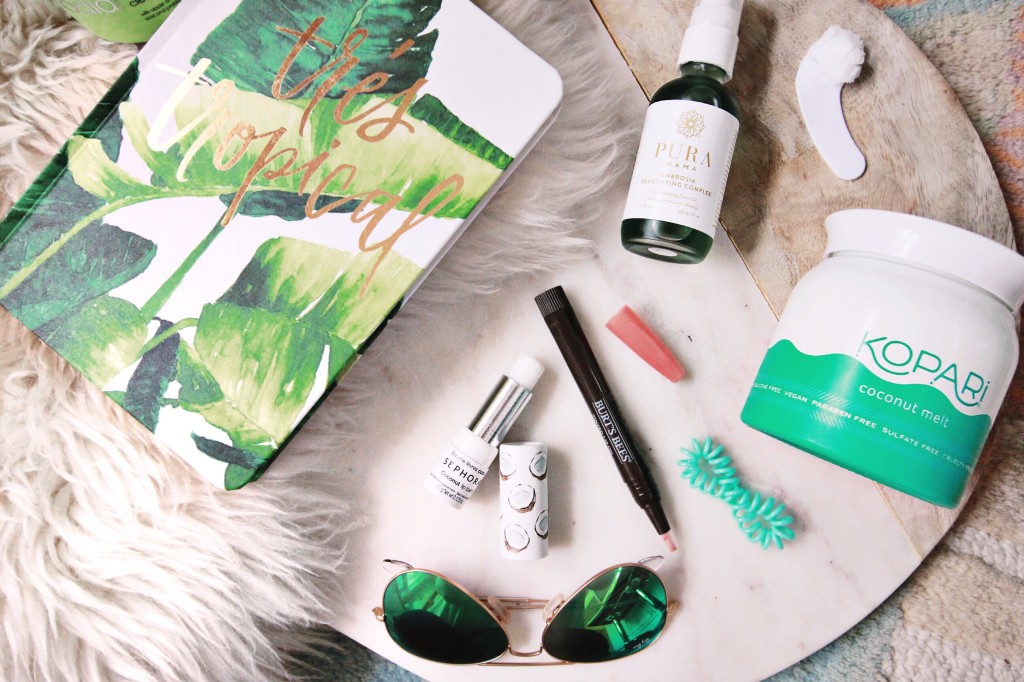 Too Faced Hangover Replenishing Face Primer $30 c/o: A hydrating face primer that smoothes, and brightens skin for a dewy, healthy looking finish.
Burt's Bees Tinted Lip Oil $9 c/o: The lightweight sheer coverage lip oil nourishes with Coconut and Meadowfoam Seed Oils to keep lips moist, soft and smooth.
Origin's Super Spot Remover Acne Treatment Gel $16: A blemish-busting acne spot treatment with salicylic acid.