With the weather finally showing signs of spring, I'm so excited to share this easy
daytime look. I've partnered with Blu's to showcase some of the new items they've
brought in this season. If you haven't popped into a Blu's location recently, the one thing
I absolutely love is the customer experience.
They have personal stylists right in store to
help you find a full look or just the right piece you've been missing in your wardrobe. I
told my stylist, Emily, at the Southgate location, that I really wanted to find an easy day
time look that I could wear from meetings to the playground in a nautical color palette.
She helped me put together this look that I absolutely love!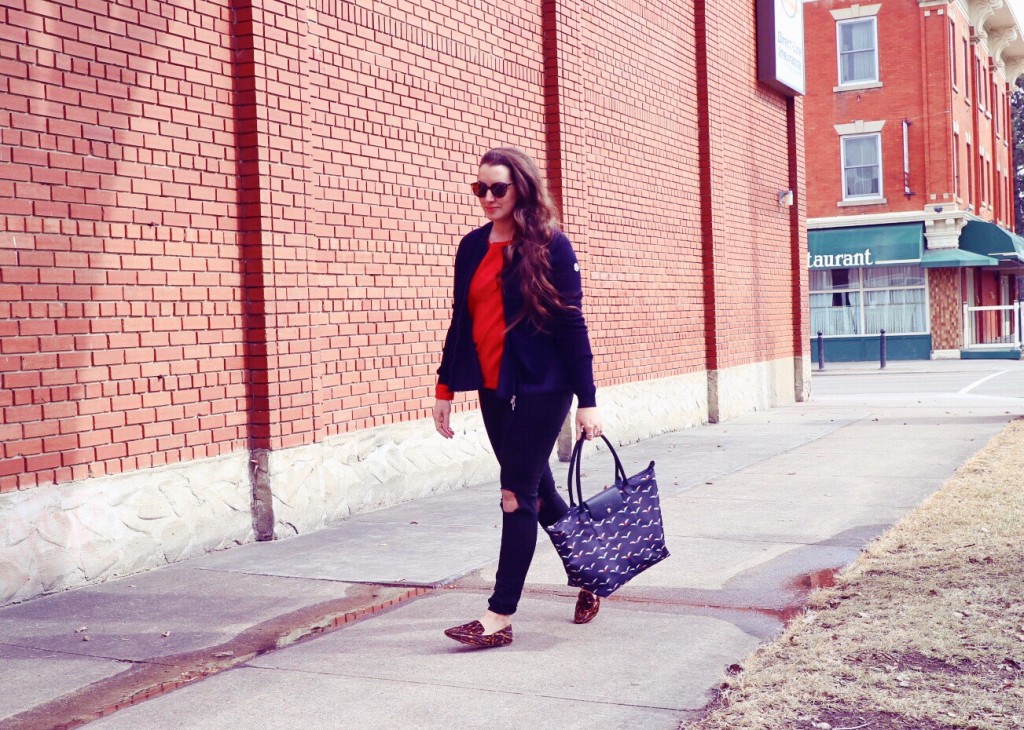 The red MaxMara sweater is really comfortable and is just the right layering
piece for spring in Edmonton, which can be a bit unpredictable and still a bit
chilly. This navy blue cardigan jacket by Moncler is something I've actually
had my eye on for a while. As you all know, I love outerwear and I'll get
tons of wear out of this piece, whether I'm running errands, taking the kids
to the park or lunch out with the girls or my hubby.
And, what can I say about this navy bag from Longchamp? These classic
French­designed bags are so durable and I loved the fun pattern on this
one. It will easily transition into the summer season and I'll be taking this
one on many of our summer adventures!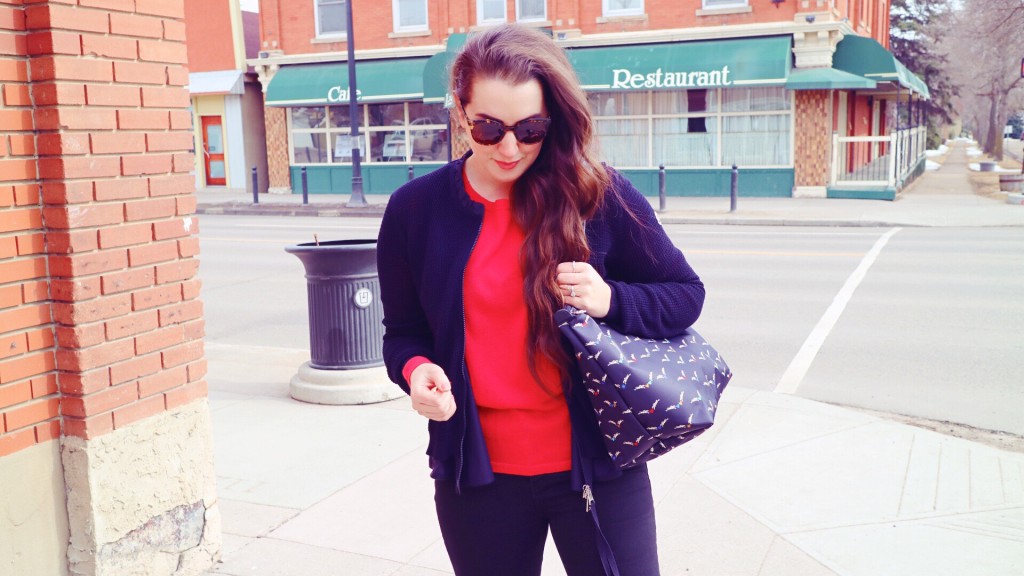 Sweater: MaxMara || Cardigan Jacket: Moncler || Bag: Longchamp
Something else that is really convenient and budget­friendly is the Blu's
House Account. It allows you to buy clothes now and pay later, with
interest­free payments made monthly throughout the year. You can inquire
in­store or on their website for more details.
Check out my Instagram account to enter the Blu's $100 giveaway ­ the gift
certificate must be spent in store before May 31st. The spring collection is
so beautiful, the winner will have a hard time deciding what to spend it on!
If you are looking for a Blu's experience they have four locations in Alberta
including:
Manulife Place and Southgate in Edmonton
 or
Bankers Hall and Southcentre in Calgary
*Disclaimer: This post was produced in partnership with Blu's. Sample clothing was provided.