It's been quite the year! Looking back at our home and it's decor revolution is a trip, so many projects I loved this year with The Brick. With this 2017 coming to a close I wanted to highlight and speak to my most asked about pieces of furniture and my favourite room transformations. From the comfiest sectionals that made our living room the place to hang for our family, or the life changing sleep on this new mattress or our modern dining transformation. There are so many products I want to link up that made our home come together in both the style department and the functional side of things. Here are my favourite things 2017 Home Edition:
The Berlin Bed Frame: I love the style of this headboard. It transformed the room adding a feminine touch to the modern industrial features. I love the neutral grey durable fabric.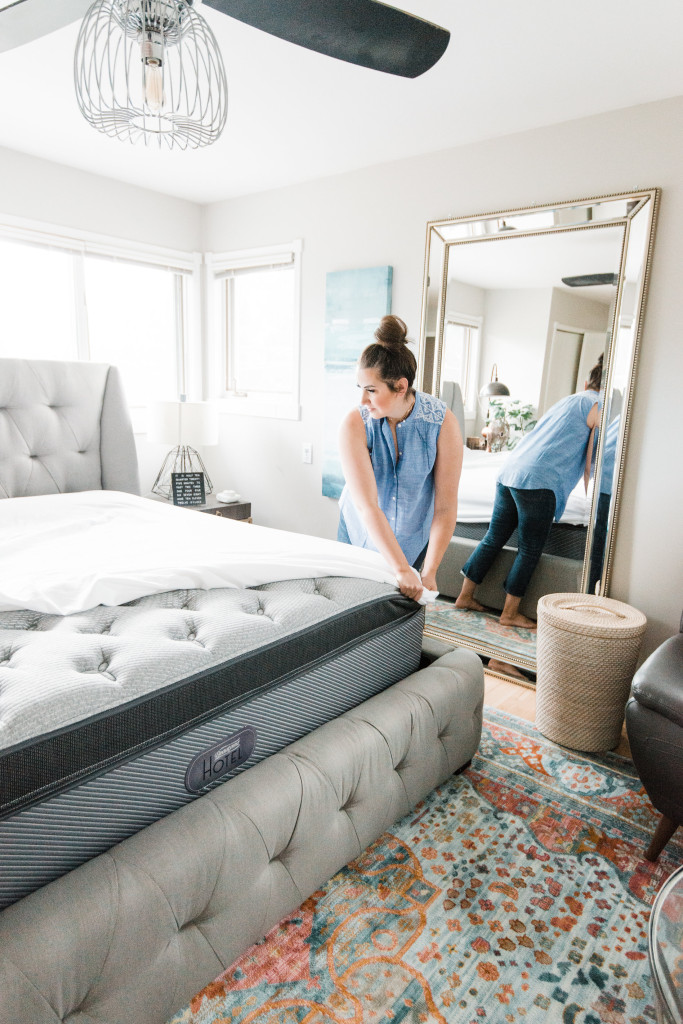 Beautyrest® Hotel Diamond 6 Ultra Comfort-Top Plush Mattress Set: Nothing has been more life changing. Find a mattress that fits your wants and needs, you will not regret it. We have never gotten better sleep since getting this mattress.
Designed2B Dez 3-Piece Right-Facing Textured Chenille Sectional: One of our most asked about furniture items this year was our sectionals. We love them! They added ample seating and they are so plush and comfy. Plus the fabric is so forgiving with kids! There are so many colour choices, call a store near you to send over the choice PDF, the selection is amazing.
Bari Dining Set: We needed a modern touch to our dining room, and this set was it. I love the wipeable and padded leather on the chairs. Many of you asked about the chairs, and yes they can be purchased separately. It is by far my favourite transformation of the year.
Cheers to 2017! Can't wait to share my home design with you in 2018.
K
disclaimer: this post was paid by The Brick , but my thoughts, design choices and opinions remain my own.