We have all been there or at least seen it… the living room over run by toys. The kids have taken over, if you are anything like me, you want your living space back! I don't want to lie to you and say my house is a decluttered toy free oasis at all times but I will say I've found a storage solution that makes tidying the daily fun easy. Meet the Adept Wide Storage Cabinet from The Brick. With three adjustable shelves on either side, this storage cabinet provides ample space to tuck away your clutter.  We have had it for over a year, made of a durable wood / laminate combo, it has held up with our kid's daily use. I love the fossil oak hue and  gold finish handles this cabinet is both stylish and functional.
Too large for your place? The Adept Wide comes in a narrow version for your small place storage needs.
My secret is out! I can't name the number of times people ask on social media how I keep our living room looking so tidy with two kids. Now you know! It's time to declutter and organize your life, let me tell you it feels good.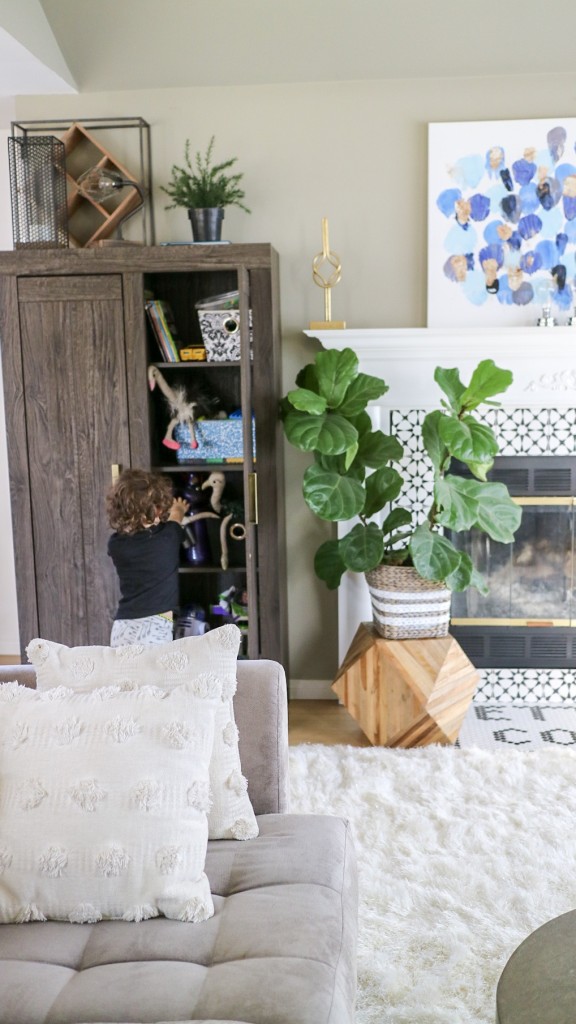 Disclaimer: This post was paid by The Brick but my thoughts and opinions are my own.