Here is my final holiday home reveal of the season. With December here in full swing, I've finished my decorating for the season with A LOT of help from Canadian Tire. If you've followed me for a while you know I love this Canadian retailer. Supporting Canadian brands is very important to me as a main theme of my blog messaging throughout the years. This is why I'm so excited to share our dining room and mantel space with almost EVERYTHING from Canadian Tire's CANVAS Collection. They have a wide assortment of stylish, on-trend décor to make your Christmas feel fabulous. What I love about holiday decor shopping with Canadian Tire most? They organize décor in colour coordinated aisles! That's right! You pick the colour trend that you are feeling for your home, and browse that aisle for all your holiday needs in one spot. It takes out the guess work and you don't need to be an interior designer to put together a trendy look. From entertaining needs to this year's must-have toys, to of course, holiday décor, Canadian Tire is truly Canada's Christmas Store and I'm so excited to share this partnership with you.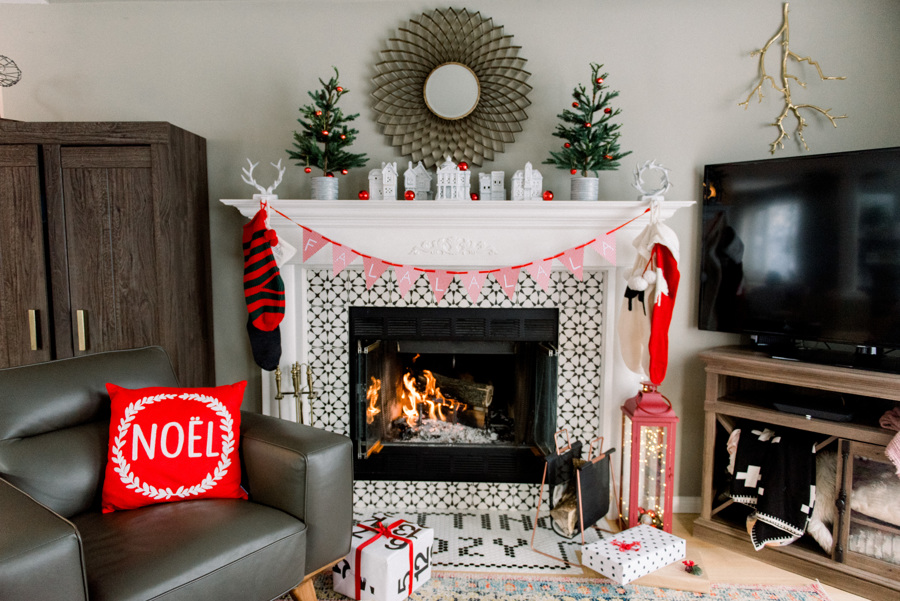 CANVAS Galvanized Potted Tree Mug, 24-in (Favourite Item Alert) || CANVAS Noel Felt Decorative Cushion
CANVAS Stripe Knit Stocking || CANVAS Red Nordic FA LA LA Banner (Only $10!) || Antler Stocking Hook (In-store Find)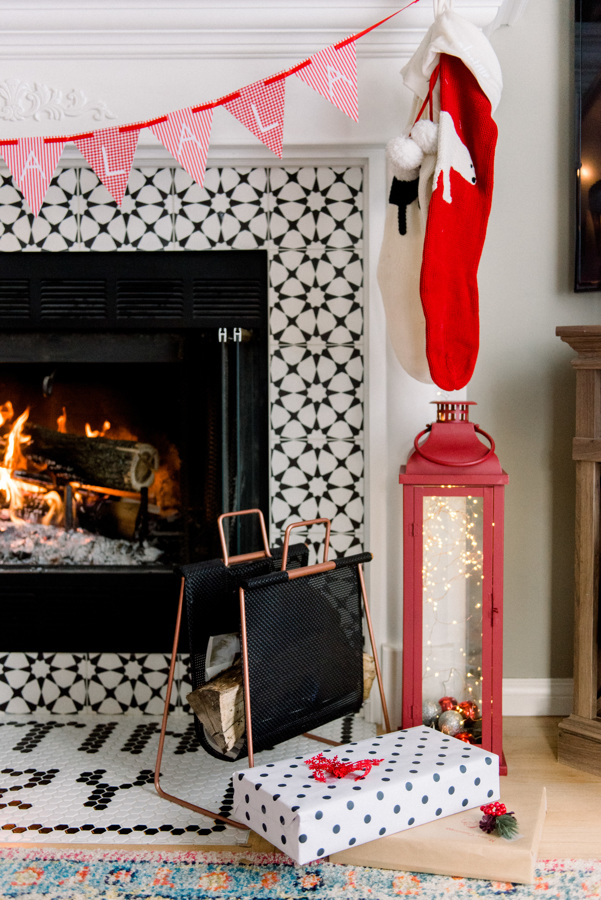 NOMA Outdoor Christmas Fairy Lights || CANVAS Assorted Lanterns, 22-in || CANVAS bows and ribbons for presents (In-store Finds)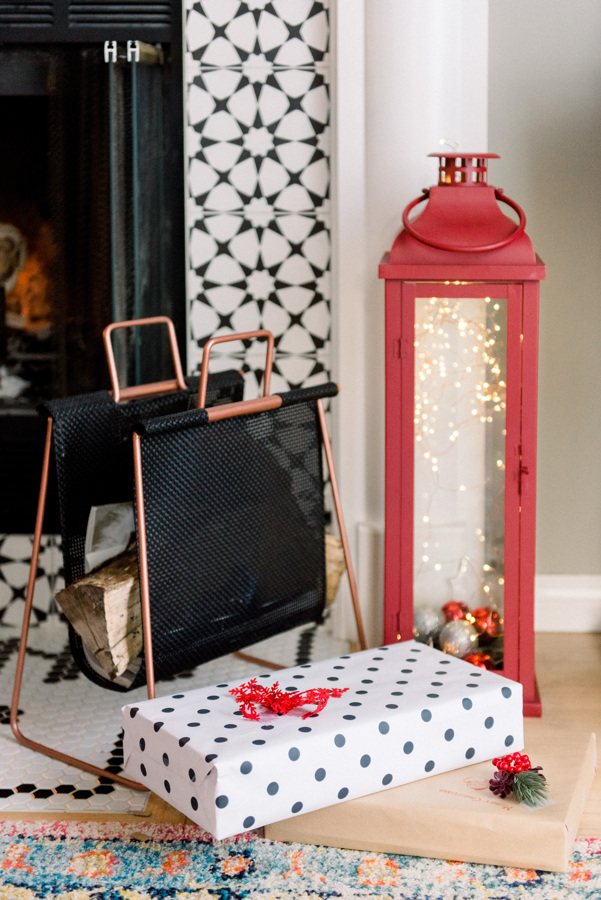 CANVAS Red Natural Acorn & Pinecone Set
NOMA Pre-Lit Berry Flocked Festive Wreaths
We have the tradition of setting up a Christmas Village every year in our dining room. Each week in December we pull a house out of storage and add to our little holiday town. The kids love to look into the windows and see what the family is up to. We found this cute Yoga studio at Canadian Tire to start off our set up this year.
All ornaments pictured can be found in the RED aisle at your local store and online. My favourite this year was the CANVAS Canadian Passport, but the kids are partial to the animal Mounties!
I hope you feel inspired to get into the Christmas spirit! Happy Holidays and happy decor shopping!
Follow #CTChristmas on Instagram for more Christmas decor inspiration.
Disclaimer: This post was PAID by Canadian Tire but my thoughts, design ideas and opinions remain my own.