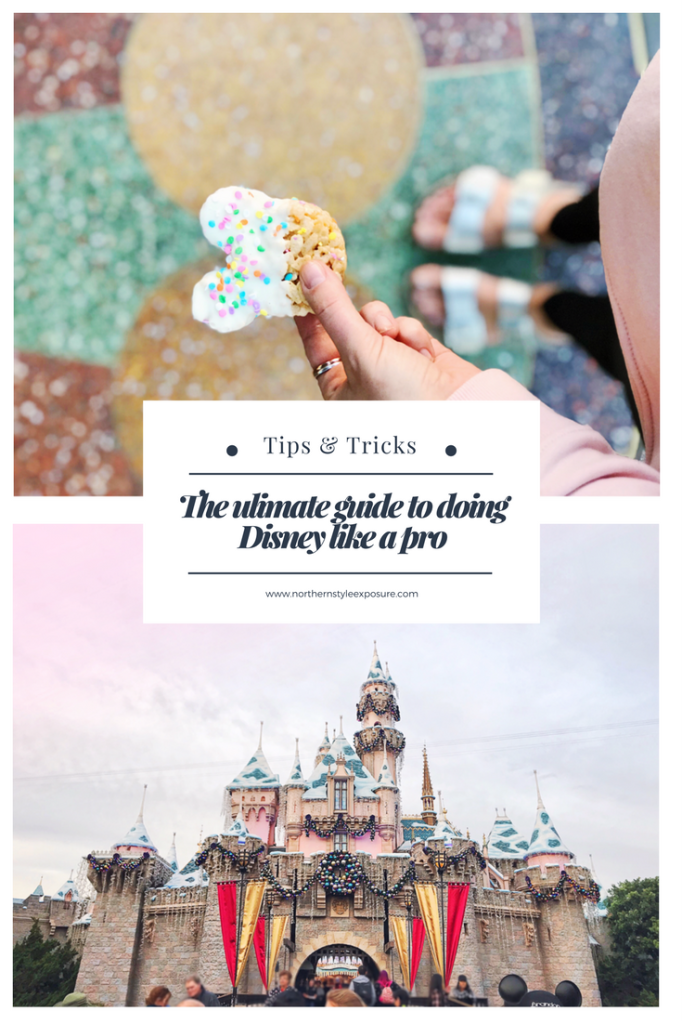 Here are my insider tips, tricks and hacks for experiencing Disney like a seasoned pro:
A stroller at Disney is your best friend, do not attend without one. Even if your kids are a little too big to use it for it's obvious purpose. It's where you will store everything you need for your family throughout the day. And it'll help you save money in the park on purchases like expensive drinks, snacks, blankets, extra clothing, and extra footwear. You are allowed a small soft shell cooler and a stroller through security… but no selfie sticks! They will be taken away as a forewarning. I suggest filling your stroller with drinks from Target or Walgreens. On average a drink within Disney will cost you between $5-$8! When you can get a pack of 12 beverages at Target for the price of 1. You'll need a place to store snacks and layers of clothing to put on/ or off throughout the day depending on weather. Especially if you are starting during the day and staying until the evening, the temperature will drop. Strolling parking is available everywhere! Simply park your stroller in a designated spot leaving it to go about your business in that section of the park. It's as simply as that. I tie a bright coloured bandana or balloon to ours to find it. There are a lot of strollers! A stroller will hold everything you need, help you not make pricey purchases and make you hands free to have fun!
Target is one of the best places to buy just about anything!  Stock up on cheap snacks, drinks and apparel. Any Target near Disney will have an a Disney related souvenir and clothing section. Anything from sweatshirts, collectable pins, hats, tees and sweatpants can be found at approximately 1/3 the cost outside the park. They even had Disney rain gear for rides like Splash Mountain. In the park it'll cost you approximately $8 for one Disney rain poncho, while Target had them for $2. We go on our day of arrival to score many of the expensive extras seen in the park. Plus, it's a great way to pick up souvenirs at a fraction of the cost. By saving on snacks and tiny extras we were about to let the kids indulge little bit in the park and find amazing toys at the many gift shops.

Work the Fast Pass System!

A Fast Pass will save your life  with young children that cannot wait in the long lineups. If you are new to Disney, there will be two lines: Regular and Fast Pass holders. Basically Fast Passes skip almost the entire line. The new system has an app that can be purchased for $10 a day and you can do your fast passes electronically through the app. If you were doing Disney for one day it can be relatively convenient to pay the $10 per person per day for the convenience of the new fast pass app. But for us we did Disney several days in a row and we were a large family group. Each person in your group has to pay that $10. For us we could not justify an extra hundred dollars a day to use an app. Instead we would designate one adult as the fast pass holder. They would carry all of our tickets, hustle to a separate section of the park to obtain fast passes for our entire group while we waited in line for a longer ride. By the time they returned with our fast passes they would join us in line. We found the system to work well for our large group, we rarely waited longer than 20 minutes for any given ride. Please note, some rides are more popular compared to others. Unless you get a fast pass before noon for many of the "popular rides," there will not be any more fast passes available that day.

California Adventure:

Guardians of the Galaxy, Toy Story and Cars.

Disneyland:

 It's a Small World, Madahorn, Starwars, and the Haunted Mansion. If a ride is displaying a wait time of 15 minutes or less do not waste a Fast Pass on it. Instead try to use your Fast Passes on rides that have between 30 to 60 minute wait times. You can check the wait times on the app for free or it's displayed at the front of the ride. Get a Fast Pass for a busy ride, thing on the less busy rides in that section until your Fast Pass window starts.

If you have time, there are several Disney Store outlets in the area.

We scored a handful of limited edition stuffed animals, jackets and action figures for 70% off the park prices. If an Outlet day is on the agenda, why not? You will not be disappointed by the prices. Plus, stores like Coach, as an example sometimes will carry limited edition Disney bags and accessories on sale. Luxury Disney does exist if that floats your boat.

Book your dinners well in advance, reservations are key or you will eat dinner at grab and go locations only.

Many popular restaurants book up months in advance, especially when your a group of 4 or larger. By saving on breakfast, lunches and snacks by bringing a cooler splurging on a few dinners within the park was totally worth it. Many of them are an experience within themselves, let alone awesome food. And if you are looking for a beer or a wine… those are only available at a few locations in California Adventures, Disneyland does not serve alcohol. Here are a few restaurants to target for reservations: Blue Bayou, Carnation Cafe, Mendocino Terrace at the Golden Vine Winery, Plaza Inn, and Ariel's Grotto.