This week has been all about gifts for that special little person in your life… this post is no exception. Here are Harper's Favourite Things:
This Knit Pom Pom Blanket by la petite joie. It's soft, simple and gorgeous. I love to support small business, naturally I had to mention this adorable etsy shop. It's a purchase you can feel good about.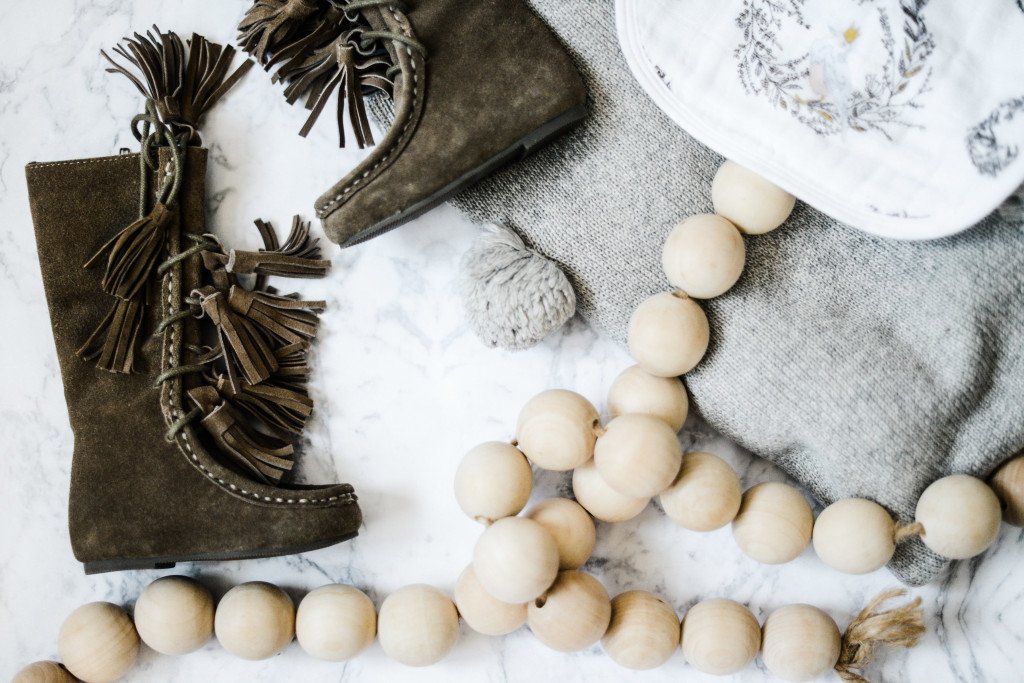 These suede lace and tassel boots by Joyfolie. Let's start by saying I have a matching pair to Harper's Cheyenne boots, which is a concept so cute in itself. They are incrediablely made and we receive compliments everywhere we go.
Let's talk Aden and Anais. I've loved this brand for years with both of my babies. From this gorgeous blanket, dress and bibs you will not be disappointed. I love the prints and how silky soft the muslim clothe, and bamboo blends are on their delicate skin.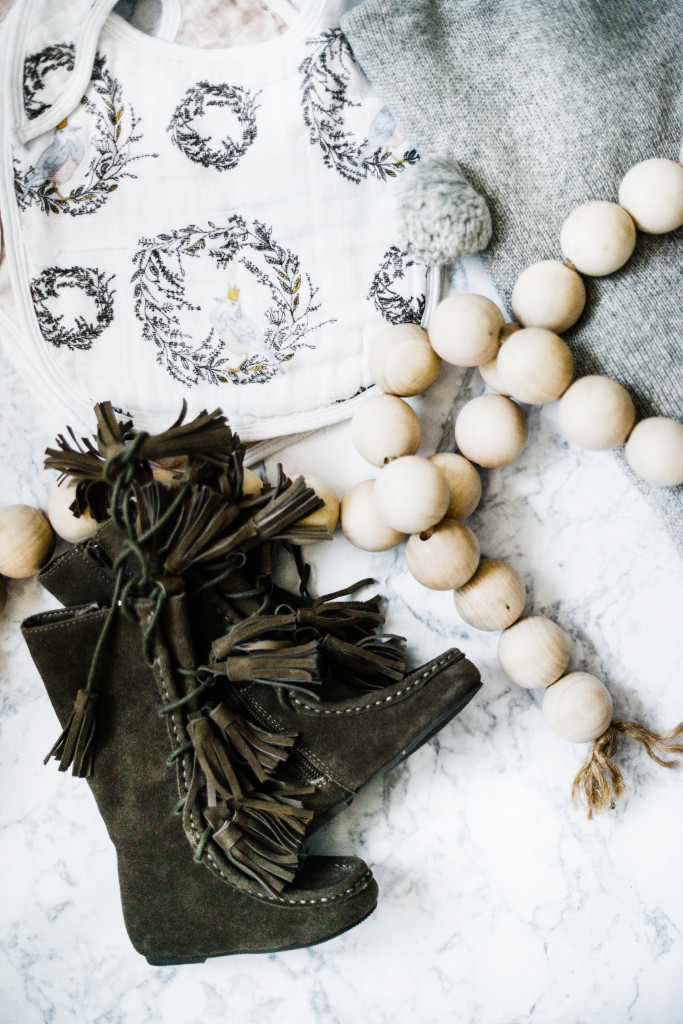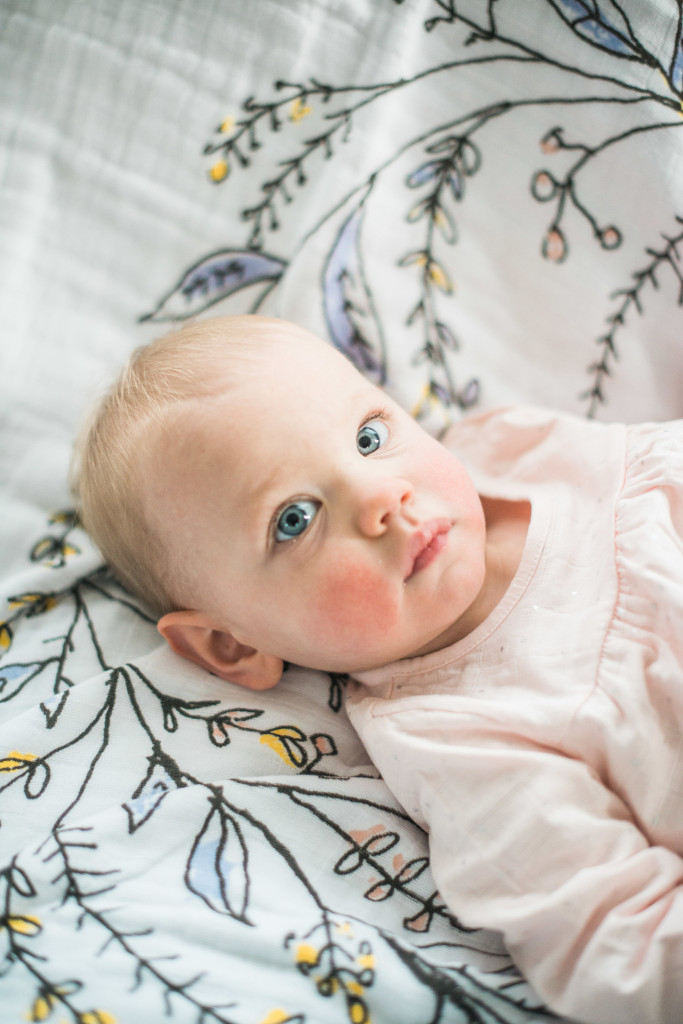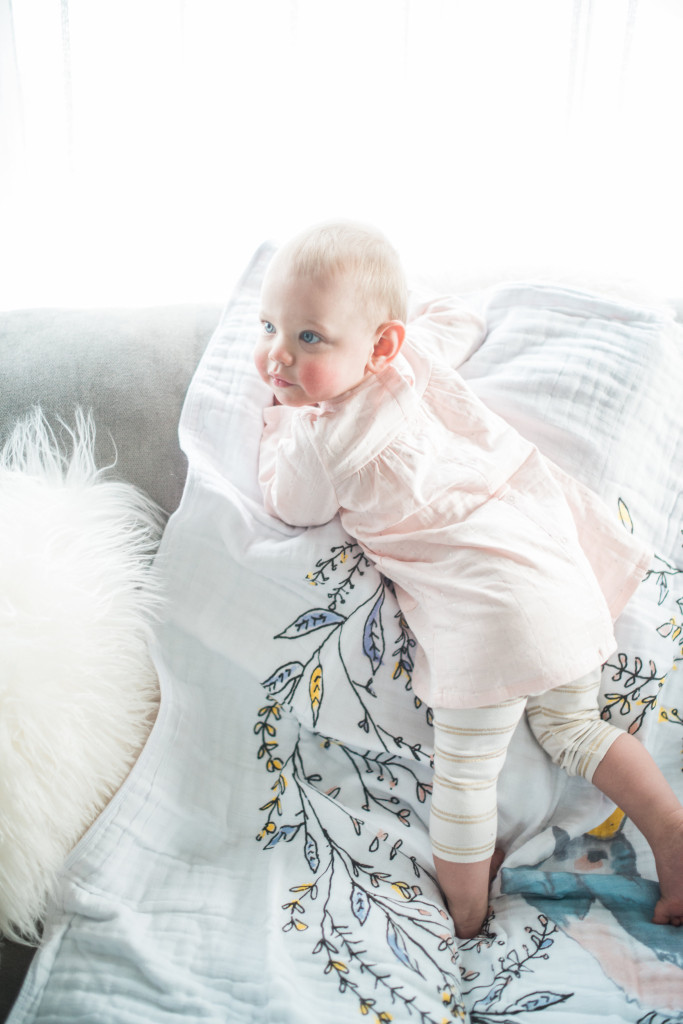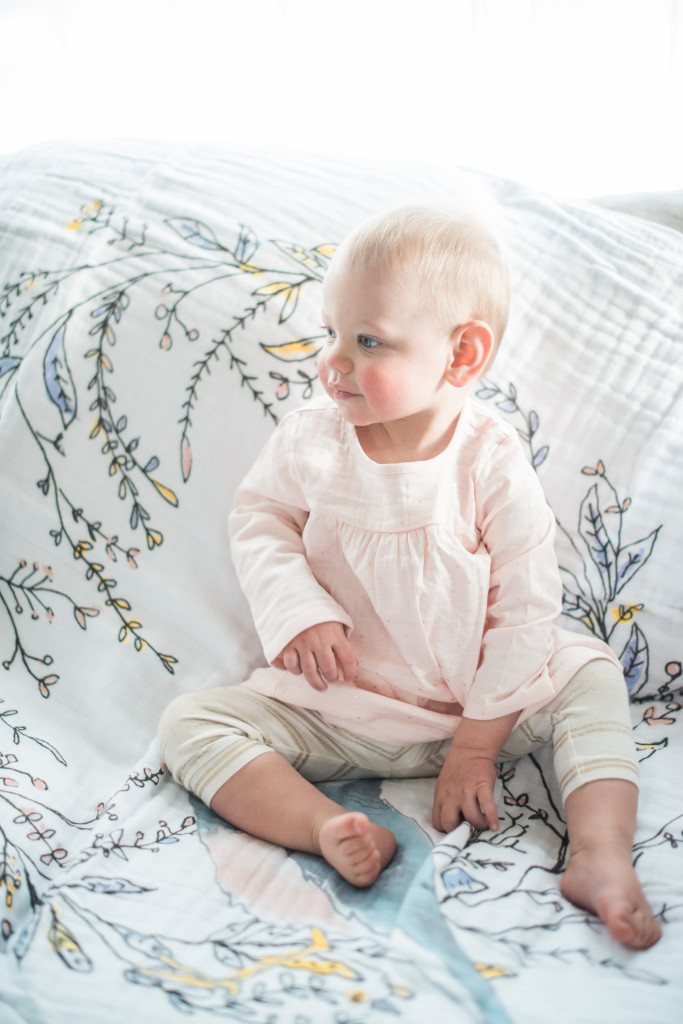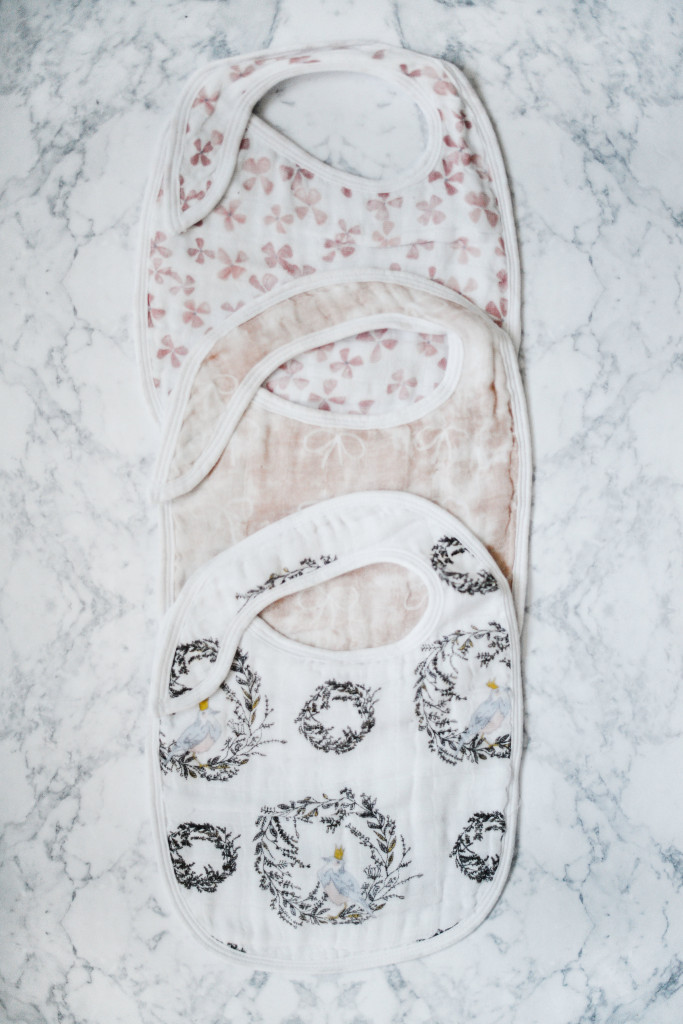 Disclaimer: This post was NOT sponsored but I did receive product for trial purposes.