With Mother's Day right around the corner, I've partner with The Brick to bring you a feminine tablescape using their beautiful Bari dining table. I love the modern design of the Bari, head to toe, the brown mindi veneers offer a warm look and plenty of woodgrain highlights. Lengthwise, the table edges subtly bow outwards, for a boat-like shape. This mid-century modern design completely fits the strong trend in home decor at the moment. The spacious tabletop with the criss-cross base provides ample room for guests. Perfect for a Mother's Day brunch at home. We added pops of pink, gold and green for a feminine feel to the table top. The green leaf place settings added a fun element to the space for this special occasion.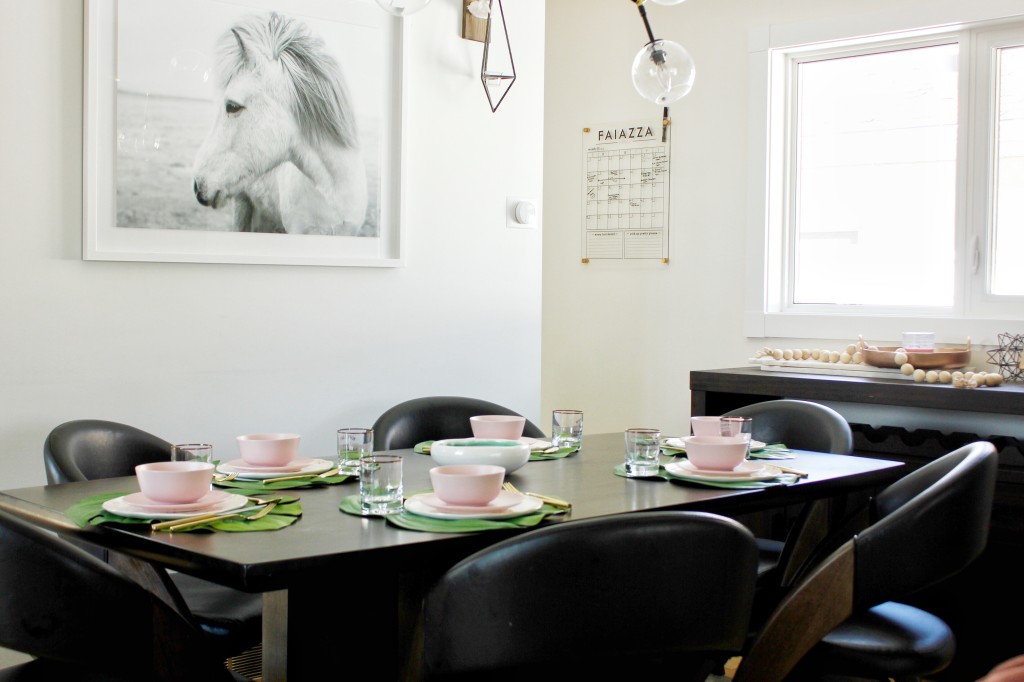 Bari Dining Set || Jade Server || Pinnacle Area Rug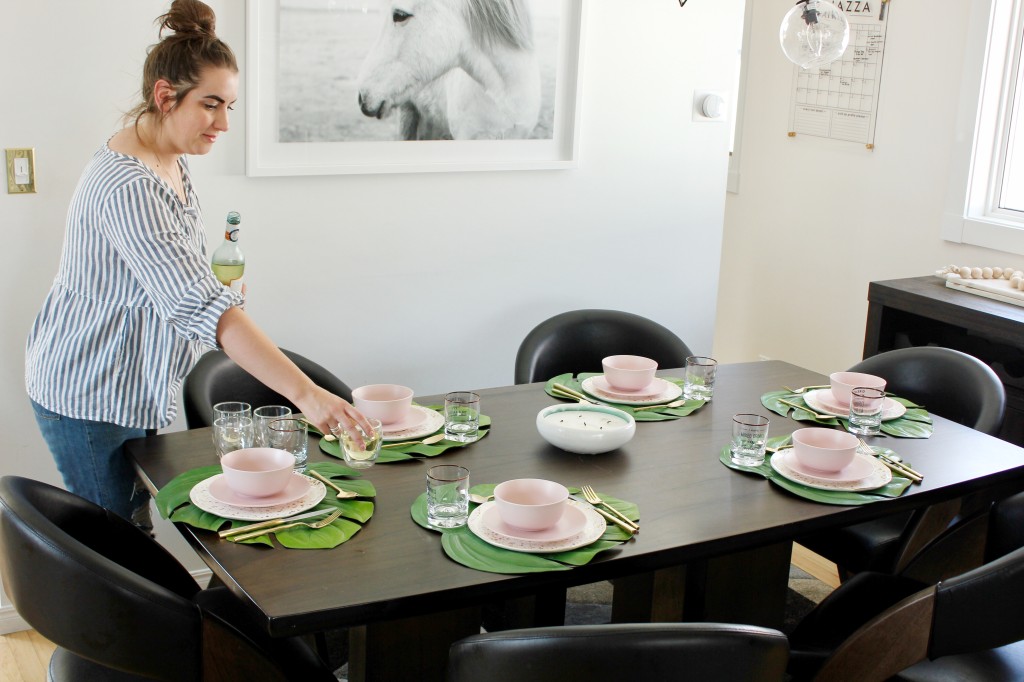 Probably my favourite element of this space are these swoosh backrest chairs. Made with high-density foam under the seat surface leaves you in no hurry to vacate your seat. Perfect for long dinners or brunches, these chairs are so comfortable. The dark brown finish is a versatile shade for fitting in with existing or future decor. They can easily be a subtle neutral in a dining space design.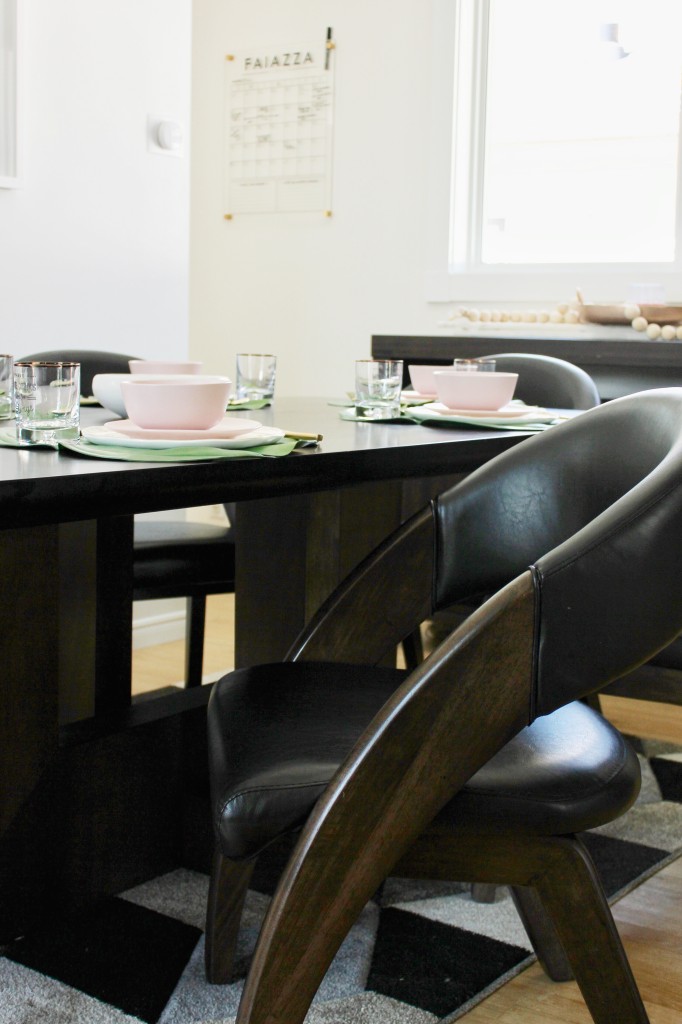 Diamond Drop Wall Scone: Instore find from The Brick
Is your dining space inviting? Or are you in need of an update?
Disclaimer: This post was sponsored by The Brick but my thoughts and opinions remain my own.