TATCHA as you know has made almost every favourite beauty product list I've made for the past 4 years. If you are not familiar with them, their products are carried online directly through TATCHA, Sephora, Barneys New York, Spring online and goop. I love their classical approach to skincare encompassing Japanese beauty secrets passed down by generations with a less is more theme. You know what goes into the products thus you know exactly what you are putting onto your skin and into your body. If you haven't discovered this brand I would definitely give them a try. Here are my current TATCHA go to products that will suite anyone's beauty routine:
One Step Cleansing Oil ℅ :  I love using this residue free all in one cleaners with my Clarisonic brush at night. It completely removes all my makeup gently with no irradiation on my sensitive skin. It is one of their Best Sellers for a reason, the luxurious formula smells and feels like heaven plus it works!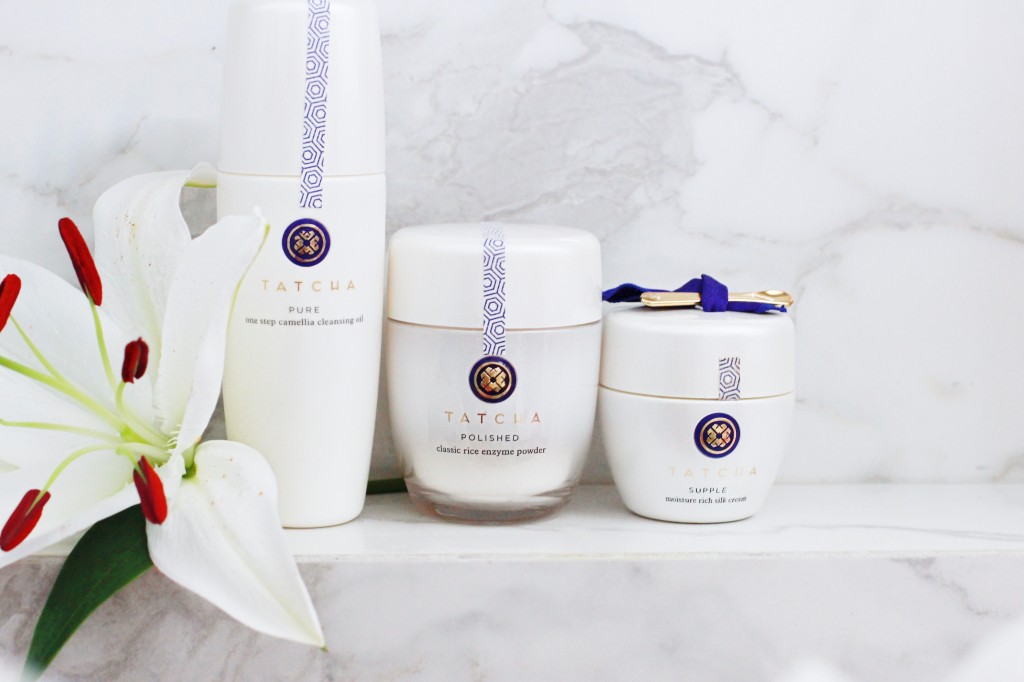 Classic Rice Enzyme Power ℅ :   Speaking of cleansing, this exfoliating polish is perfect for my sensitive skin. It gentle removes my dead layer of skin, revealing a soft glowing complexion. It's easily my fav bi-weekly skincare treat.
The Silk Cream: The name says it all! This rich moisturizer is unreal. A little goes along way! So portion it using the beautiful gold spoon!