We have so much to be thankful for this year… among the many things, our health is one of them. Maybe it's the time of year or the fact that the C word hit one of our beloved family members early this year. Either way, I've been reflecting hard. Honestly, all I want for Christmas this year is good company, quality time and the opportunity to make memories with the ones I love most. For the second year in a row, we've decided not to do gifts for the adults. Only a choice few for the kids and stockings. And donate our time to organizations that fill up our gratitude cup. Last year felt so carefree removing the gift stress for both our little nucleus and the extended family. With that said, in years past I've done many gift guides but this year I'm going to focus on functional gifts, family experiences or low price finds. Hopefully this inspires you to take a page out of my book and focus on what really matters this season. Time! Time to be present, listen and share.
Red Coat || Scarf || Sweater || Socks (Proceeds go to the Bissel Centre) || Boots c/o Cougar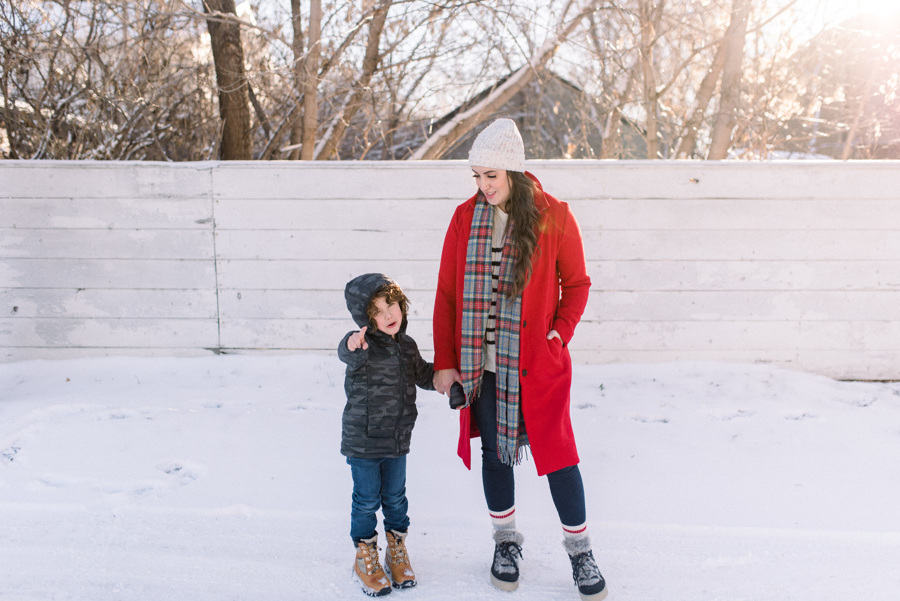 With all that said, here's my first gift suggestion… instead of a gift guide. If you live in Canada the gift of winter boots can be such a blessing! Very functional, as you'll likely enjoy them for over half the year. As a family, I recognize the financial burden winter boots can bring. Kids grow fast, love to be outside and need warm non slip boots! They can need several pairs a season due to sizing or wear. Plus, functional boots are always a welcome donation for many organizations working to help keep the homeless winter ready and safe. Consider a warm pair of boots as a gift for a loved one or as your holiday donation because they are so appreciated by so many. It's really giving the gift of the outdoors in a way, I love that.
Thank you Cougar for sending these pairs to help us get winter ready, we have loved them! Both pairs are waterproof and so warm for our legit winter weather. Plus, they are a Canadian company. If you've followed me for quite some time you'll know supporting Canadian companies is super important to me and they've been at it for over 65 years!
Camo Jacket || Jeans || Boots c/o Cougar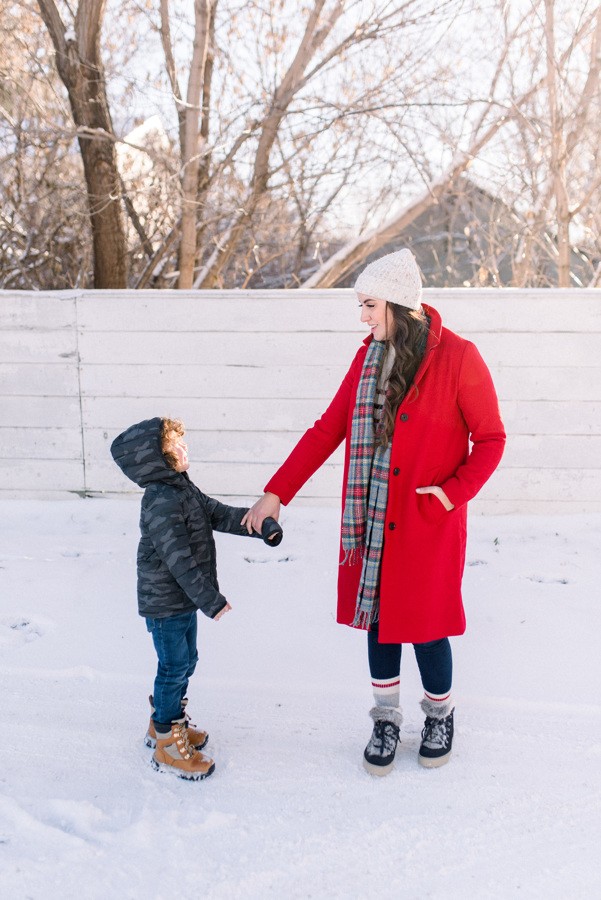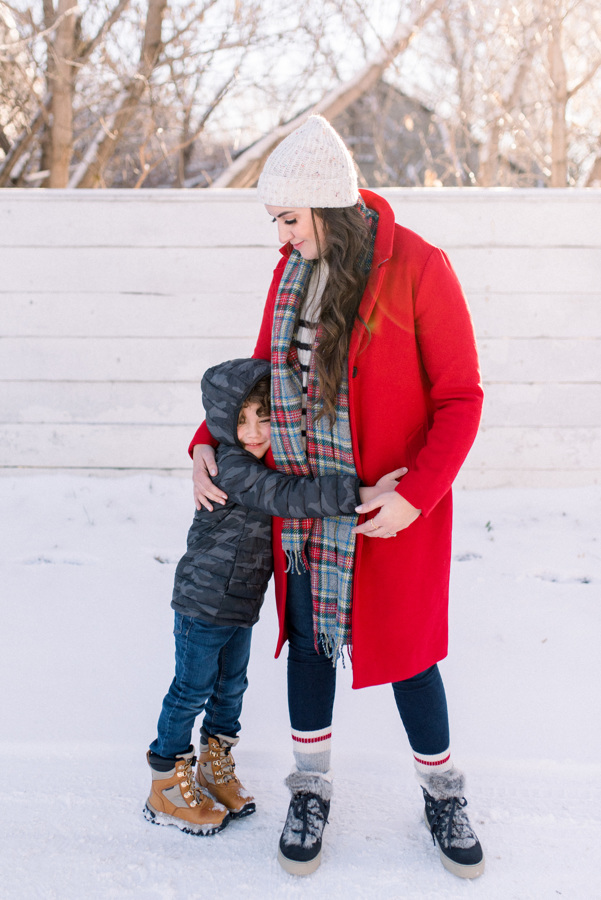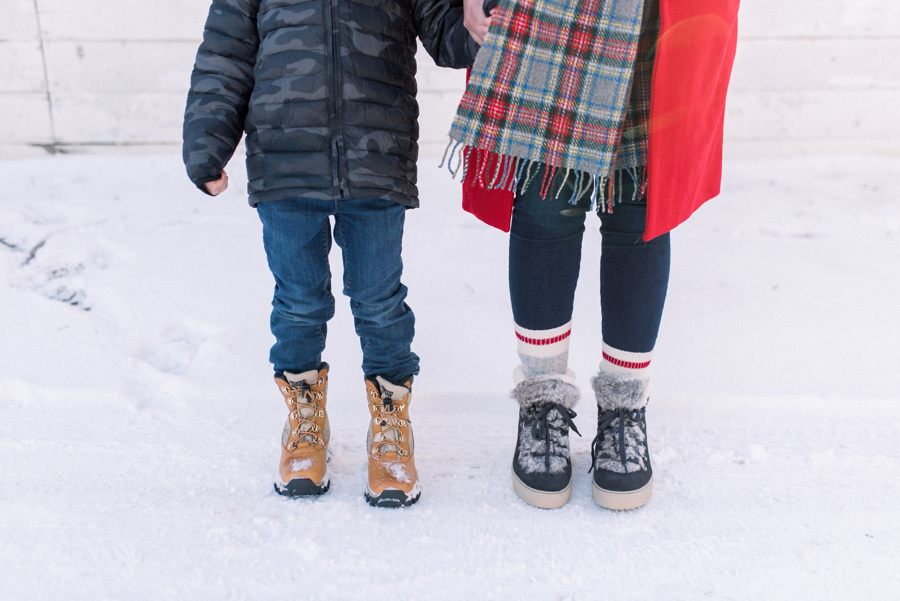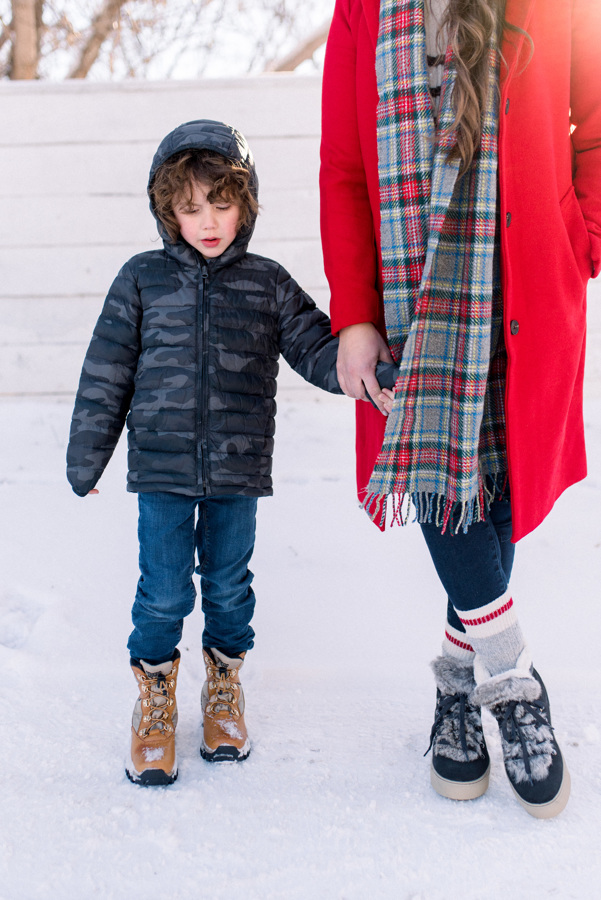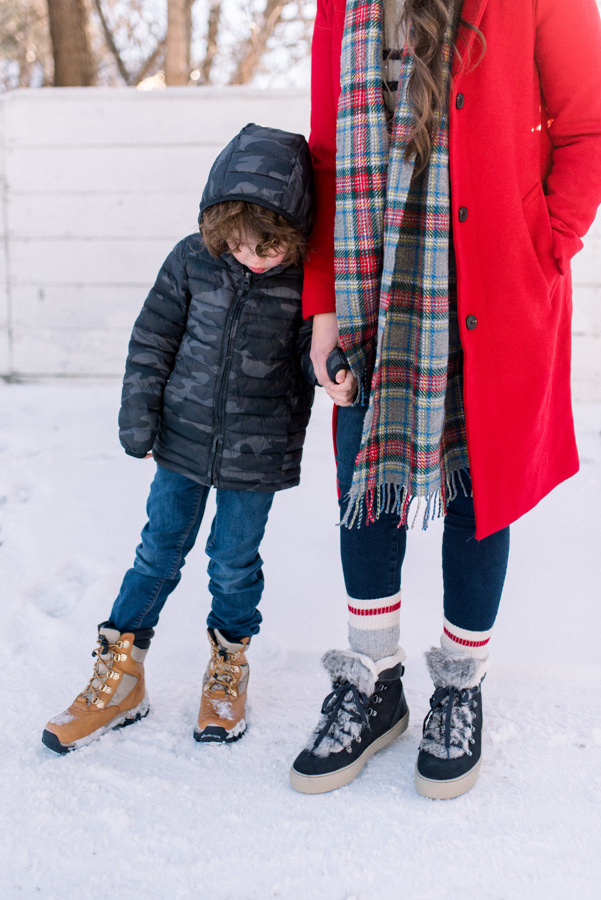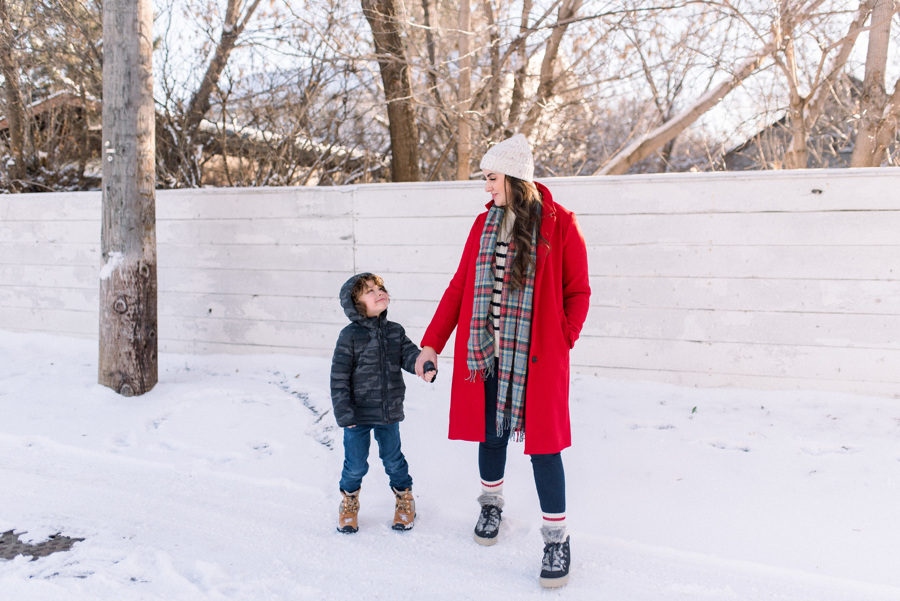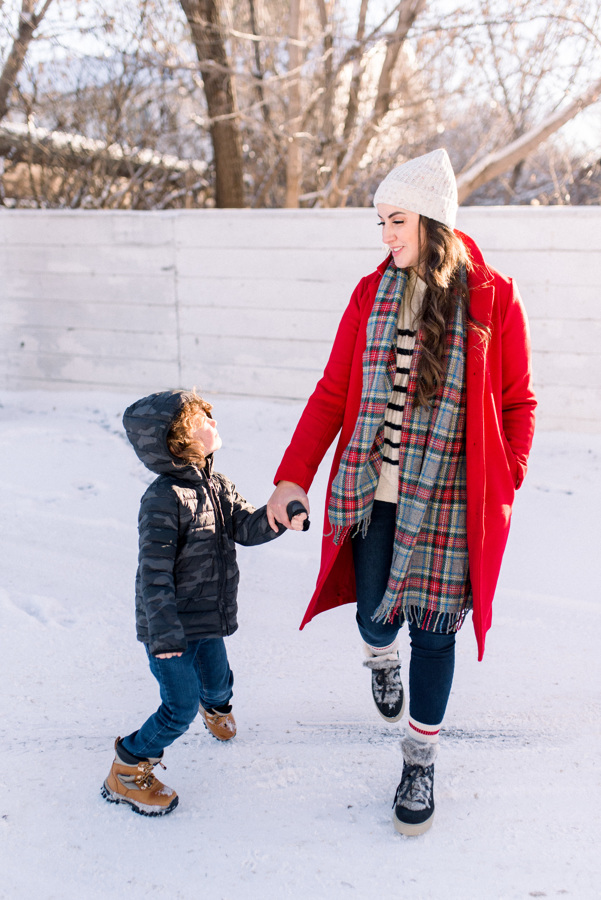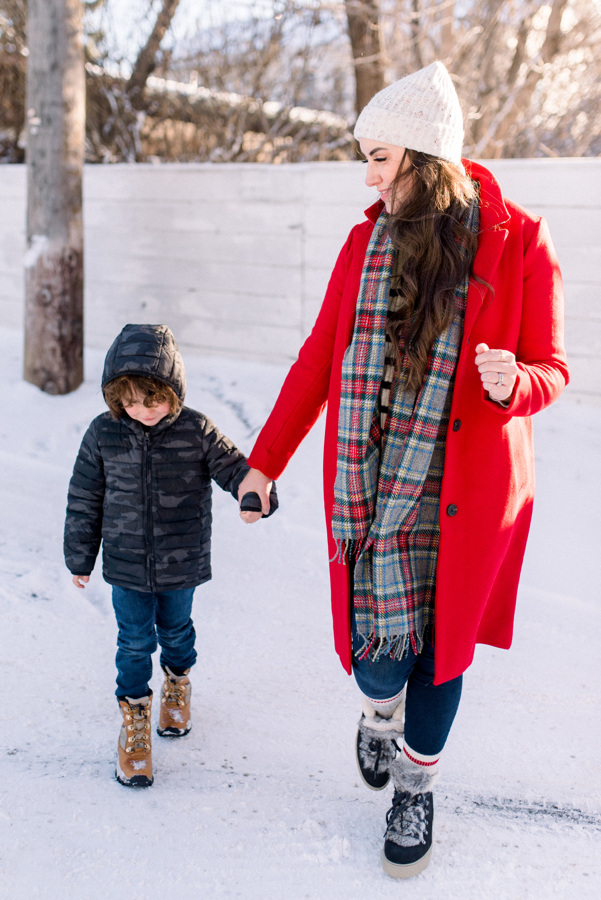 Disclaimer: This post WAS NOT paid by any company mentioned. We did receive boots from Cougar for free for testing purposes.