Let's get ALOT personal today shall we? It's crazy how fast time flies in the world of motherhood… you blink and your new born isn't a new born anymore. I hear it all the time, hold onto these moments while they last my little guys won't be little forever. I don't know about you but those words of wisdom give me instant anxiety. I know time is precious! I find myself wishing I could freeze it constantly but there is a part of me in the moment that wants it to hurry up and be over already. Before you get all mad at me let me explain. Motherhood is AMAZING and trying all at the same time. You don't want them to grow up but you are also challenged to get through that toddler tantrum in the middle of the mall. It's that fine line between savouring those baby snuggles but also hurrying to get them in bed so you can have a moment to yourself! You know… so you can bath, or eat or just have a second where you are not taking care of another living human.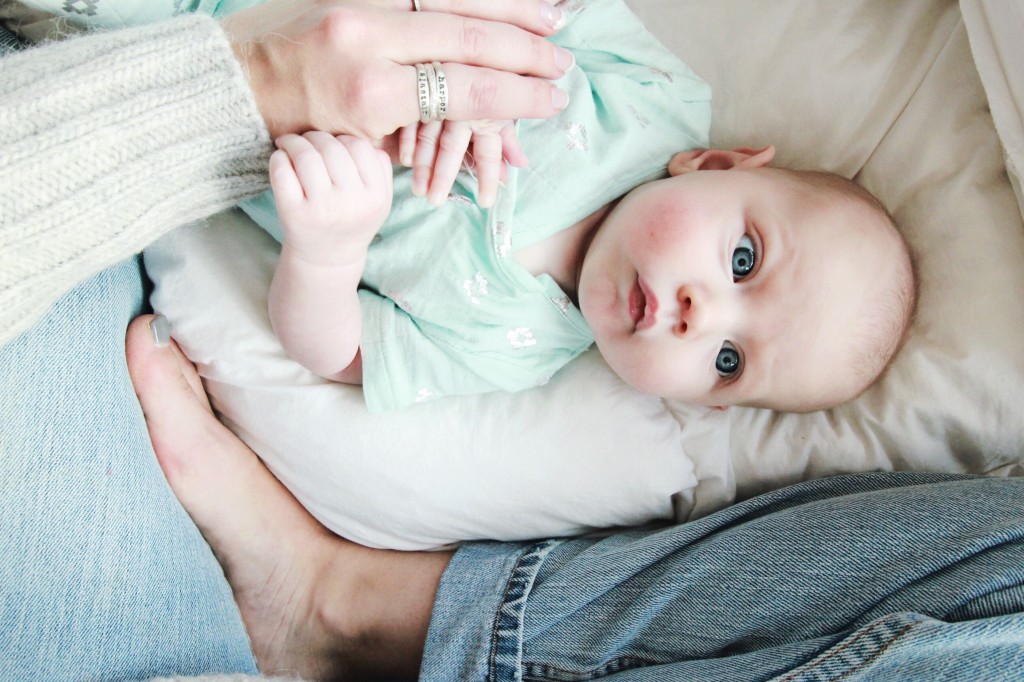 My husband and I laugh… whenever we are away from the kids we enjoy ourselves for a few hours sometimes only minutes before we start talking about them wondering what they are doing right then. It's been this way a long time, before we had kids we talked about the dog on vacation and constantly wished he was there. "Basil would have loved this," "Alastair would have gone crazy for that," or "I wonder if Harper is up smiling away right now."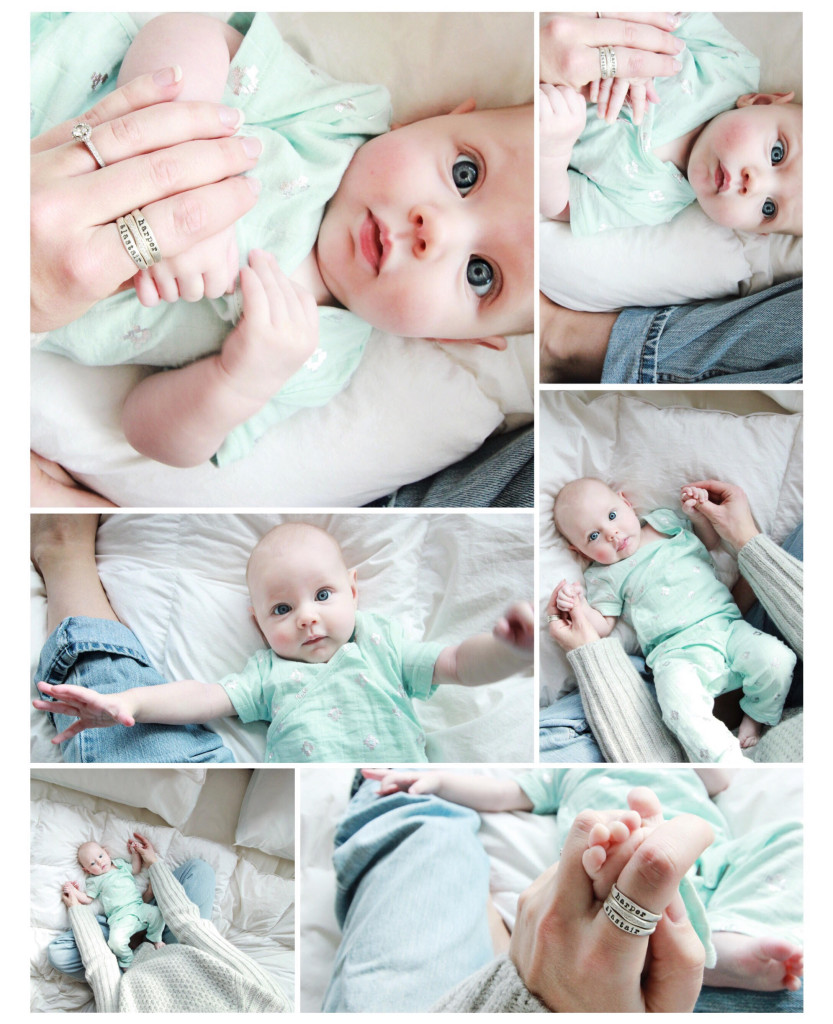 In short, I think I'm trying to find that balance… practicing mindfulness to be in the moment. I want to saviour their childhoods and be present. I will admit this is difficult in this social media world of cell phones and apps that steal our time. Television shows and movies that help us escape. On top of it all that online world is now my job… I find it creeps into time that I know should be all theirs.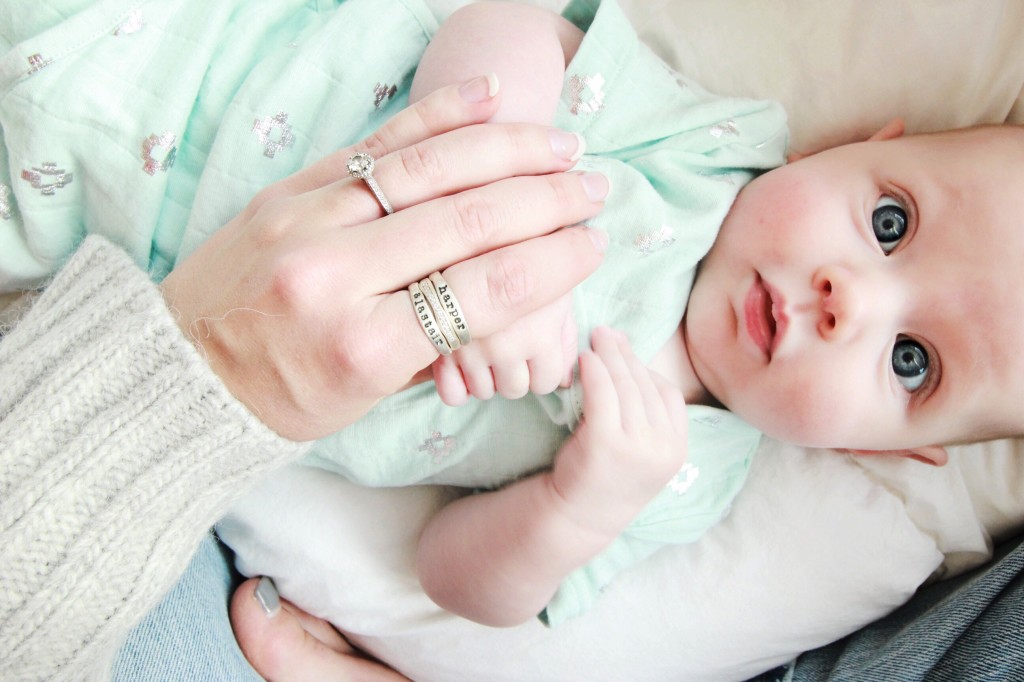 Don't get me wrong, blogging from home is a dream! It's not only an amazing job that is both financially and creatively rewarding blogging has given me the means to stay home with these two. Not all moms can say they get to have that daily time with their little ones. This is not a sad complaining post but more a written reminder to myself to take back my time and live it with the ones that matter most. I'm going to try to disconnect daily from the internet world and take some time reconnecting with my little nucleus I call a family. Are you with me?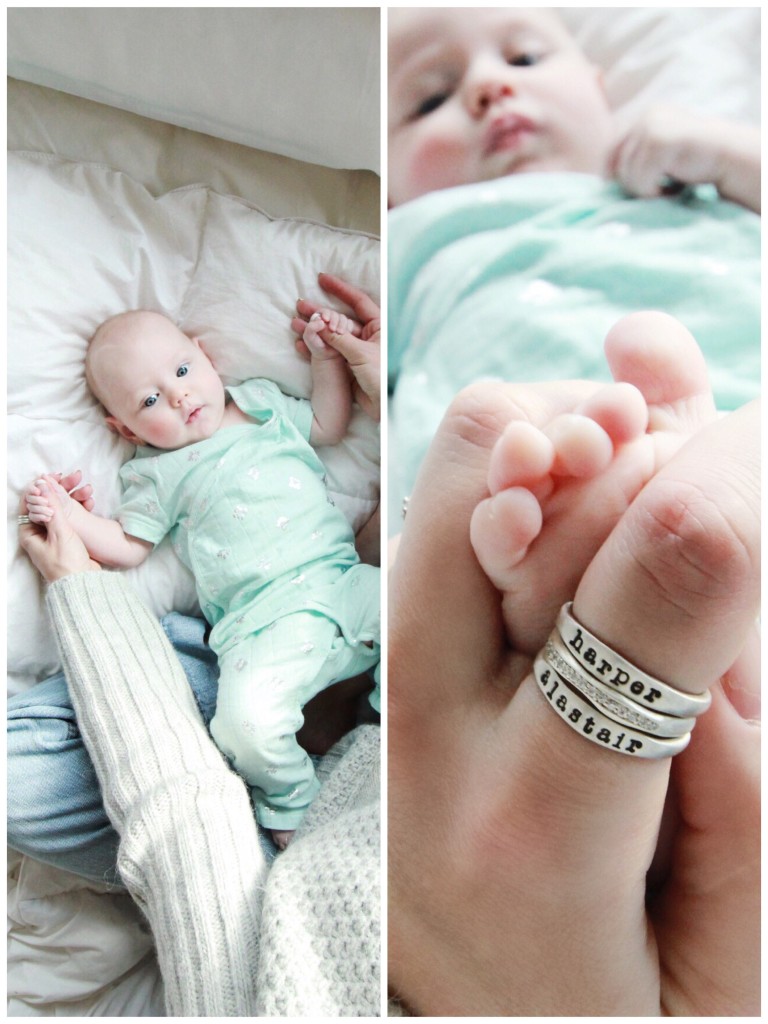 Stackable Name Rings: Lisa Leonard Designs c/o