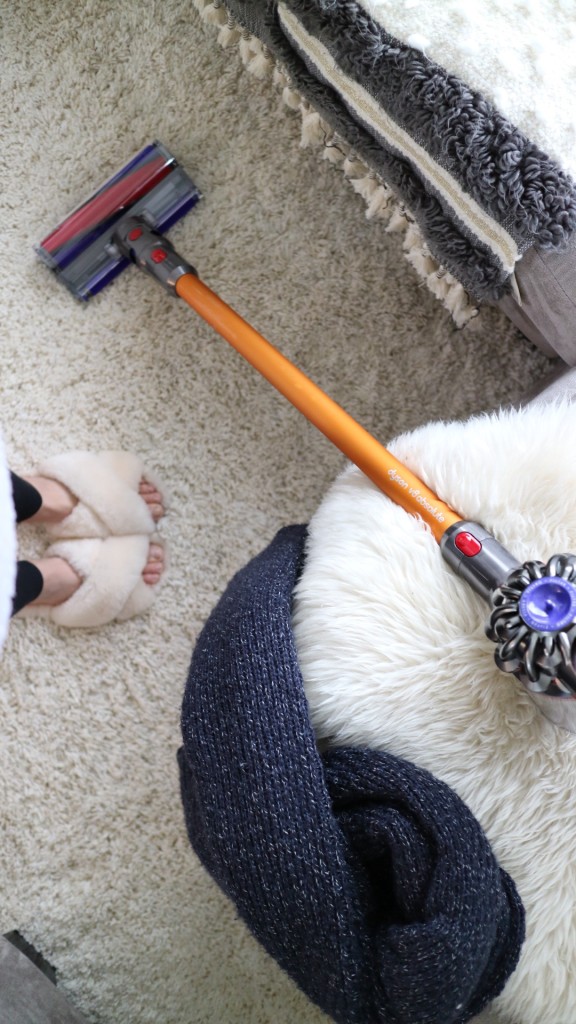 Starting this week our home will be invaded by guests right and left for the holidays. From planned festive dinners to surprise drop-in visits; our home is a hub of activity this time of year. With two little people and a big dog, you can imagine that our house isn't always guest ready in the clean department. So over the years I've become a vacuum connoisseur so to speak. We've gone through quite a few in the last 6 years so I've developed quite the opinion on the subject. By far I love a Dyson over any other brand. I tried a robot vacuum this year, you obviously didn't get to hear about it on the blog for good reason… I didn't love it at all! It didn't clean anything and was constantly getting stuck under furniture. So my little piece of cleaning advice, commit to a Dyson, they have amazing suction and so far I haven't broken one either!
Introducing our holiday helper the Dyson V8 Absolute cordless stick vacuum. With a powerful V8 motor, two-tier Radial™ cyclones and whole machine HEPA filtration, fine dust and allergens don't stand a chance. I love how light weight it is and how fast I can get through a room without a cord in the way. A soft-roller cleaner head picks up debris while being gentle on our hard floors because the dogs claws are enough damage on those guys. Thanks to its cordless design and ability to convert to a handheld model I can easily clean hard to reach places like my curtains in minutes. Plus, the hygienic dirt ejector makes it easy to empty the vacuum's canister. That's right, no more buying disposable vacuum bags.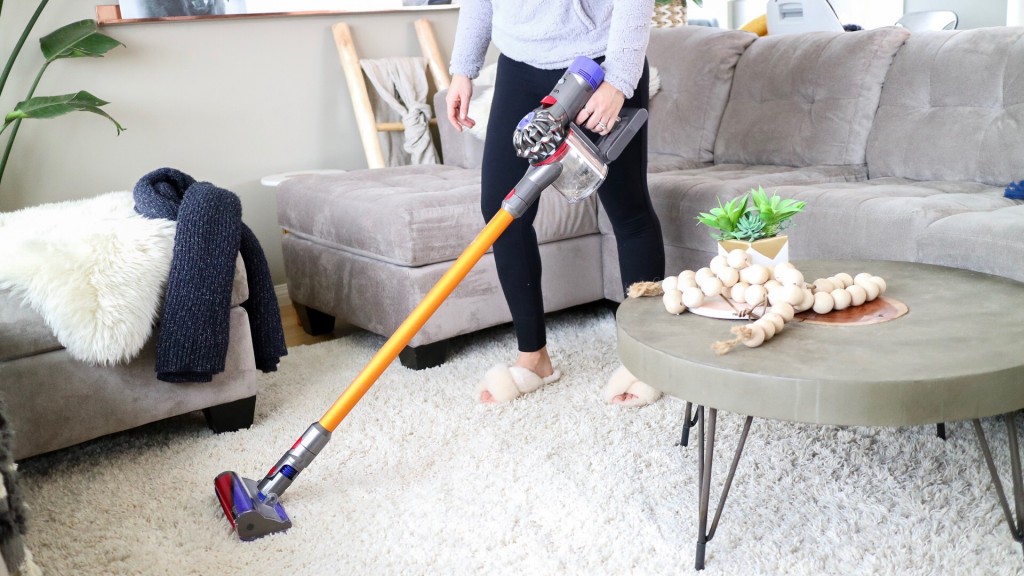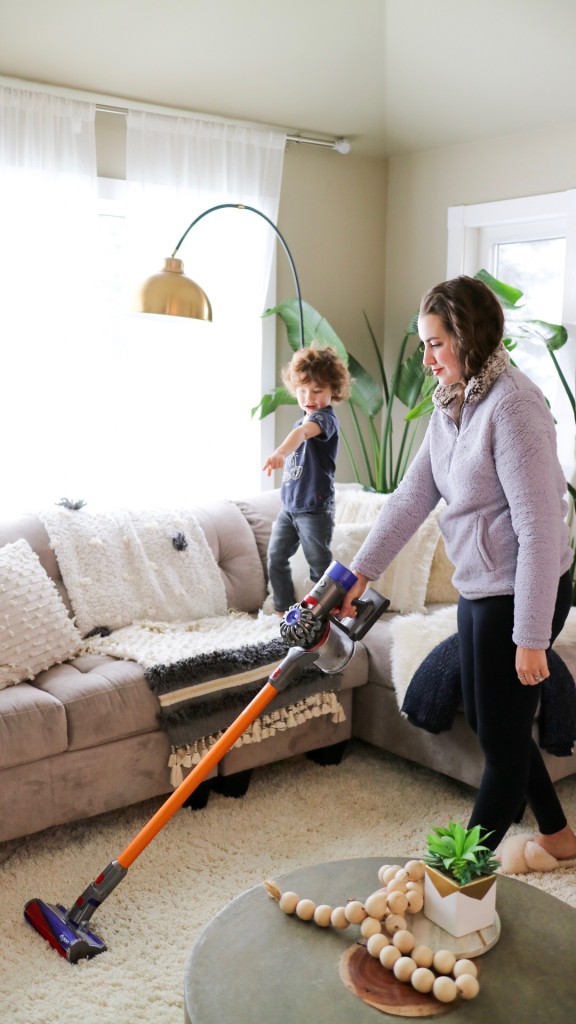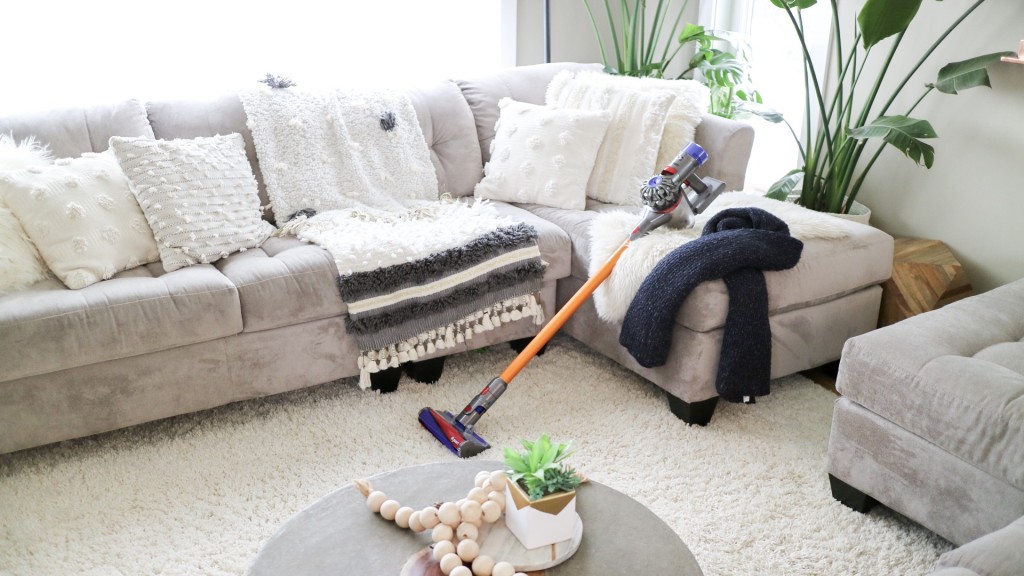 The Dyson V8 Absolute helps us quickly get holiday ready in minutes. I don't think we could ever go back now that we've joined the Dyson family a few years ago. Have you tried a Dyson?
Disclaimer: This post was paid by The Brick but my thoughts and opinions remain my own.