If you followed along with my Instagram you know that I made such an amazing girls trip with my blogging bestie Bonjour Bliss Blog and Vichy. We jet set to France where we got to experience Vichy's new product release Mineral89. Without giving away too much about the product I will say I am excited to see a mineral water based beauty serum hit the market that contains  89% thermal water! I will be sharing more product details as I try it over the next month or so, I'll share my progress closer to the release date which is mid June for Canada. Head to my Instagram and scroll my feed if you missed the trip highlights, there were quite a few gorgeous moments you don't want to miss.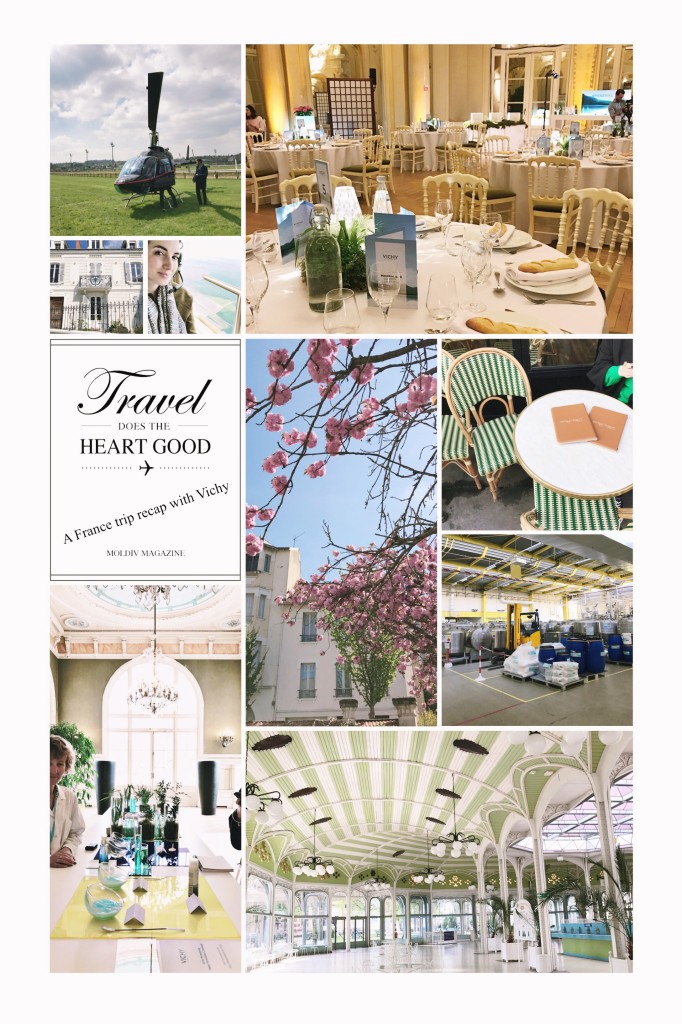 From helicopter rides to see the volcano where the thermal water originates to L'Oreal factory visits, and of course a trip to the spa… we did it all in style with Vichy.
The life tips and tricks that stood out for me were around the concept of all the environmental stresses we experience everyday: pesticides, stress, UV rays, pollution, bacteria and viruses to name just a few. I loved how Vichy shared easy ways to combat those factors and live the best life you can. The new Vichy Mineral89 release will contain 15 essential minerals and help strengthen our skin barrier. It can be used morning or night for that essential first step to hydrate and help skin retain the water it needs daily. They suggested cutting down on caffeine, sleeping 7 hours, and not hitting the snooze button. Splashing your face with cold water 5 times for energy and intensify the start to your day. It relaxes you by decreasing your heart rate, digestion increases and serotonin / endorphins are released in your body. It's free and simple! Finally, the cold shower tip was amazing! You can burn up to 200 calories by taking a cold shower for 3 minutes. It tightens your tissues, increases immune defences and releases endorphins. I can't wait to incorporate these tips and this new product into my routine.
Stay tuned for my full review closer to June! Until then stay radiant and healthy darlings!