With Halloween just around the corner I teamed up with my friends at Maybelline to give you an easy step-by-step makeup tutorial for my favourite snapchat filter the deer! If you aren't a costume person, makeup is an easy and affordable way to partake in the spirited festivities this Halloween.
Step 1: Using a Maybelline Master Graphic Liquid Marker Eyeliner, draw a thin line on either sides of your nose. Darken tip of the nose. And line the entire eye, making a tear drop shape to the inner corners of your eye.
This liner is so easy to use, it's exactly like using a fine tipped felt marker. You can draw with such detail and achieve crisp dark lines with one stroke. 
Step 2: Apply your choice of lashes. Define brows with a Maybelline Brow Precise Micro Pencil in brown.
I like to use a brown in the brow instead of continuing the black liner, it gives the look depth and a romantic softness. 
Step 3: Use a Maybelline Master Precise Curvy Liquid Liner to define only your upper lip. Add Brown and Cream contour with the Maybelline Master Contour V-Shape Duo Stick on the entire top half of your face, from your cheekbones up. Then blend, blend and blend that contour.
This is the step where you can be so many different animals. Add leopard spots. Add kitty whiskers. Or even tiger stripes. Or even a circle around an eye for the cutest dog. The possibilities are endless. 
Step 4: Add a white liner of choice under the eye, in clustered circles on cheeks/ forehead and finally down the centre of your nose. Spray Maybelline Master Fix to set the look.
To take the deer look to a whole other level, you could put your hair in two high buns and add twigs as antlers. Think messy and whimsical. I opted for a simple tussled bun, fast and easy.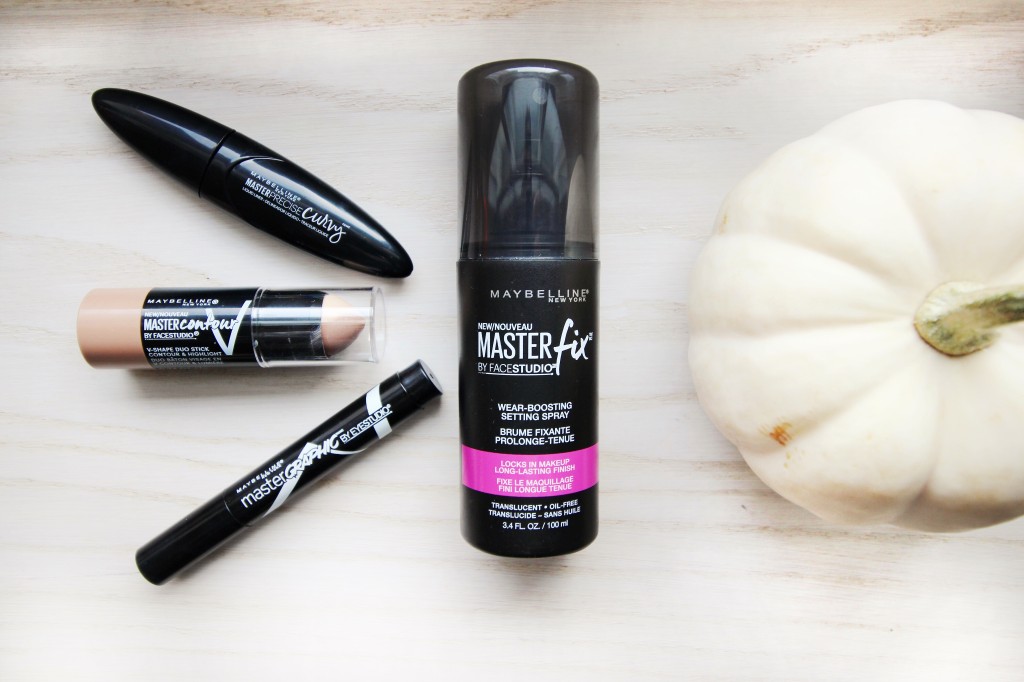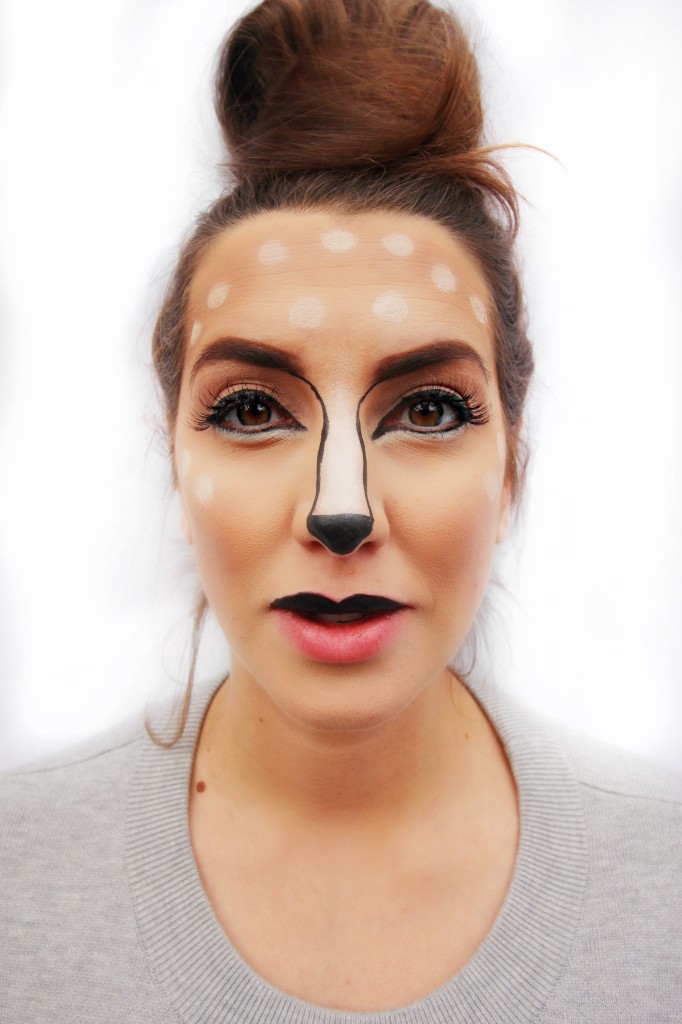 MakeUp By Rozy Valdez 
Subscribe to Maybelline's newsletter for more insider info! Can't wait for you to come along with us and see how we make it happen this year! #maybellinesquad

Facebook: https://www.facebook.com/maybellinenewyork/?fref=nf
Twitter: https://twitter.com/maybellinecan
Instagram: https://www.instagram.com/maybellinecan/
Pinterest: https://www.pinterest.com/Maybelline/
Want to see what my other Maybelline Squad members have been up to? Check out all my beauty blogging besties below:
Kayla of Not Your Standard
Emily of Beauty with Emily Fox
Jennifer of Chiu Tips
Disclaimer: This post was sponsored by Maybelline but my thoughts and opinions are my own.