Winter is in full swing, and for me that means all the skincare owes that come with it. In the colder months I struggle with dry patches, dull skin tone and my usual hormonal acne breakouts. I know, it's a mixed bag of skin care concerns but I thought I'd share the products I've had on repeat to get my skin glowing again. These are my 7 product secrets to help you beat the winter skin battle:
Let's start with your moisture level on your hands and body. I have pretty sensitive skin, as you all know, so I like to find an unscented body lotion for my everyday skincare needs. Plus, I have a newborn resting on my skin constantly, so I can't have scented creams get on her very declared and reactive skin. This Atoderm Intensive Baume from BIODERMA is perfect for soothing my itchy dry skin during the winter. And it's Hypoallergic and paragon free, so it's perfect for use on me and the little ones.
Ugh, I don't even like writing about it… my hormonal acne breakouts. I get a small breakout every month on my chin like clock work. BUT I finally found a spot treatment that clears it within an application or two. Meet "Clear Days Ahead" fast-acting salicylic acid spot treatment from Philosophy. It's a tiny little bottle that packs a punch.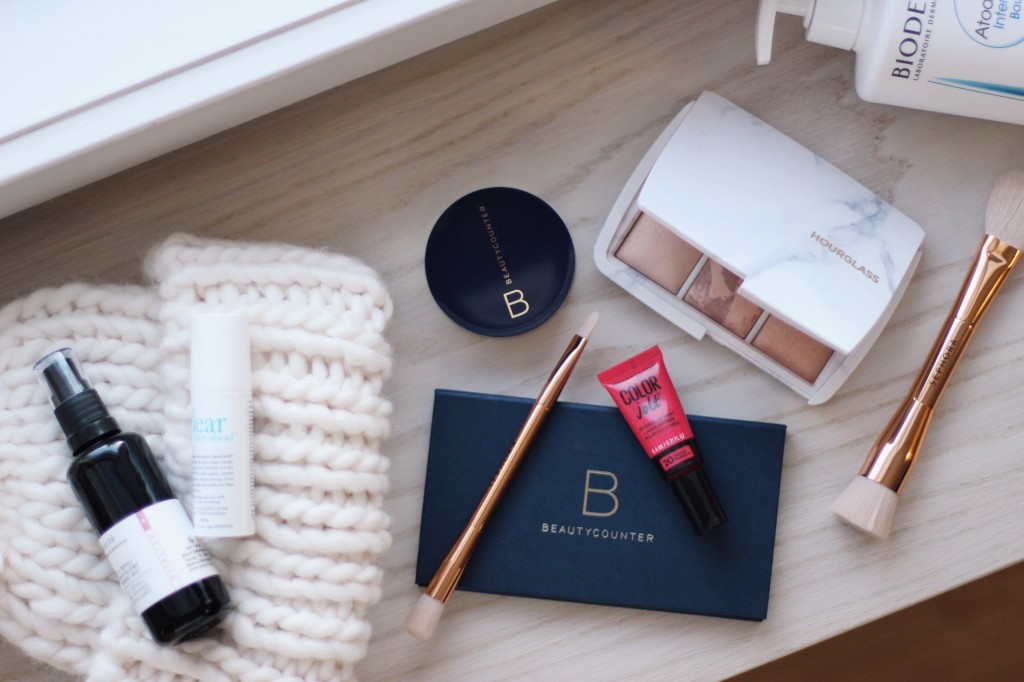 On the go I love a good spray for my face… freshening up in seconds throughout the day. I've been using this natural option from Odacite. Each micro-drop of this Rose + Neroli Hydra-Vitalizing Treatment mist is formulated to revitalize combination, normal or sensitive skin and restore a fresh, balanced complexion.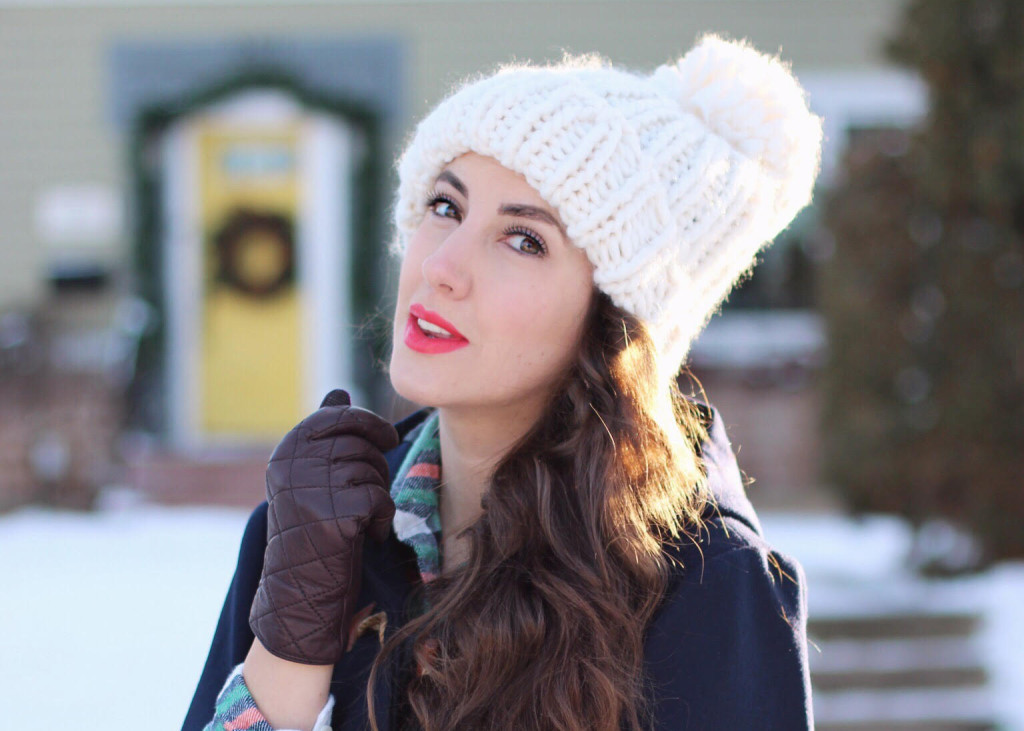 Lips, I'm wearing Maybelline's Color Volt in #20.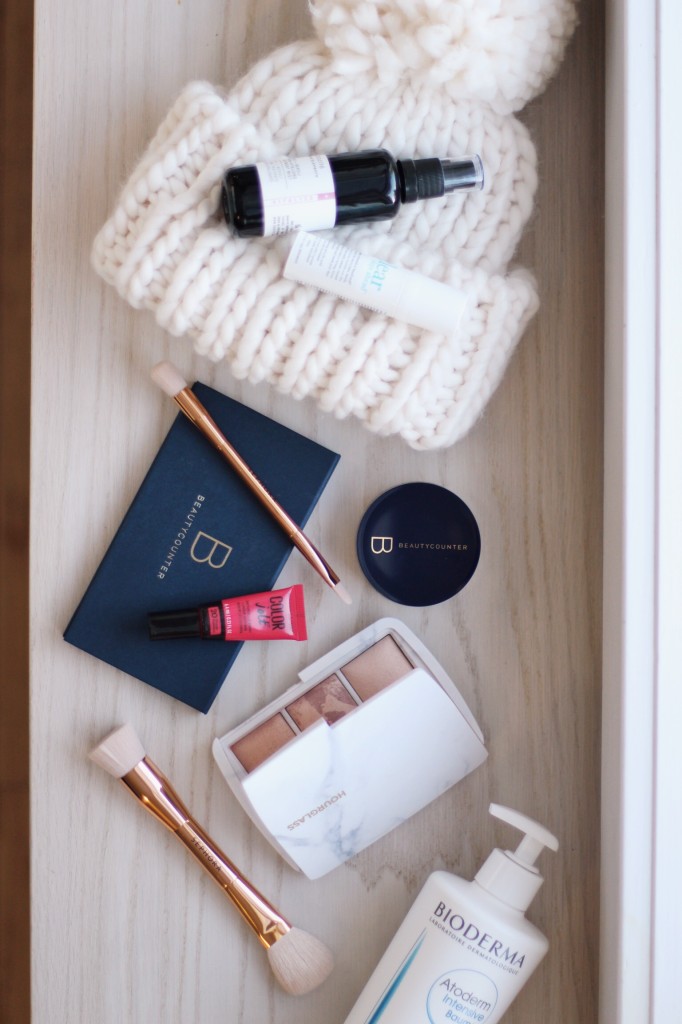 I've been so pumped about this finishing powder from the Beauty Counter (on sale until the 8th) and this Hourglass highlighting palette. Brush it on and you're glowing in seconds. Easy to use and they both get fantastic natural results.