It's feeling a little bit creepy around here as we transform our Man Cave by The Brick into the perfect Halloween themed viewing space. I love everything October, so of course scary movies and tv shows are no exception. See room details, family friendly halloween picks and scary adult Netflix binge suggestions for this seasonal blog post favourite: The Fall List is finally here.
Family Friendly Fall Favourites:
1) Super Monsters: (Series) New Netflix Original Series
2) Hotel Transylvania 1 & 2
3) DreamWorks Spooky Stories 2
4) Wallace & Gromit "The Curse of the Were-Rabbit"
5) Coraline 
6) Casper: Teen Classic
7) Are You Afraid of the Dark: (Series) Throw Back to 1991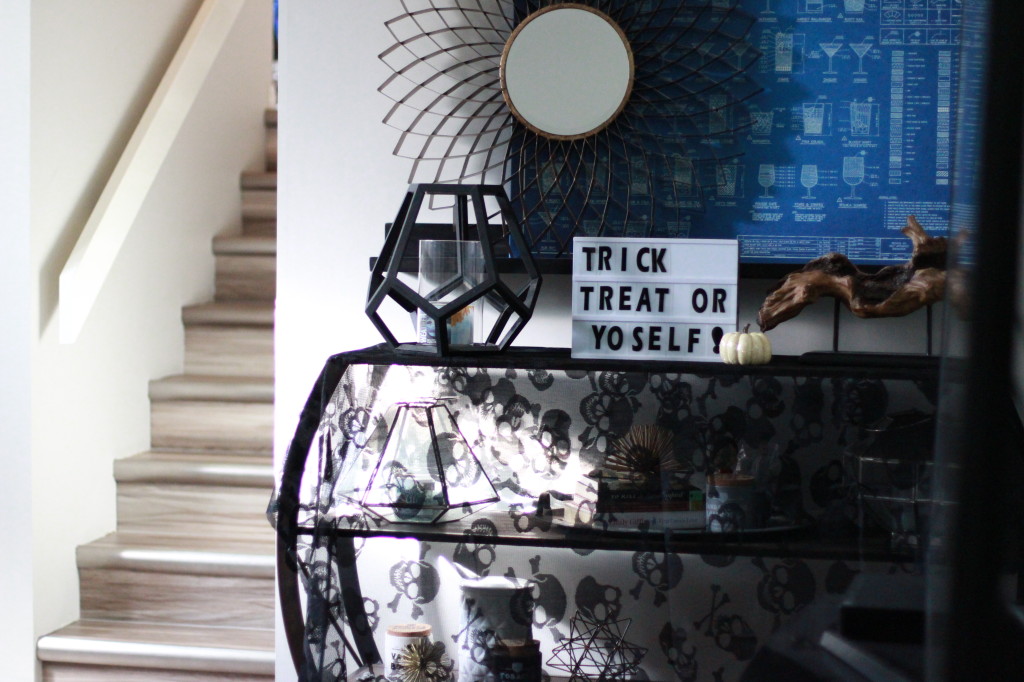 Non Seasonal Accessories: The Brick (Instore Finds) || Circle Book Case: The Brick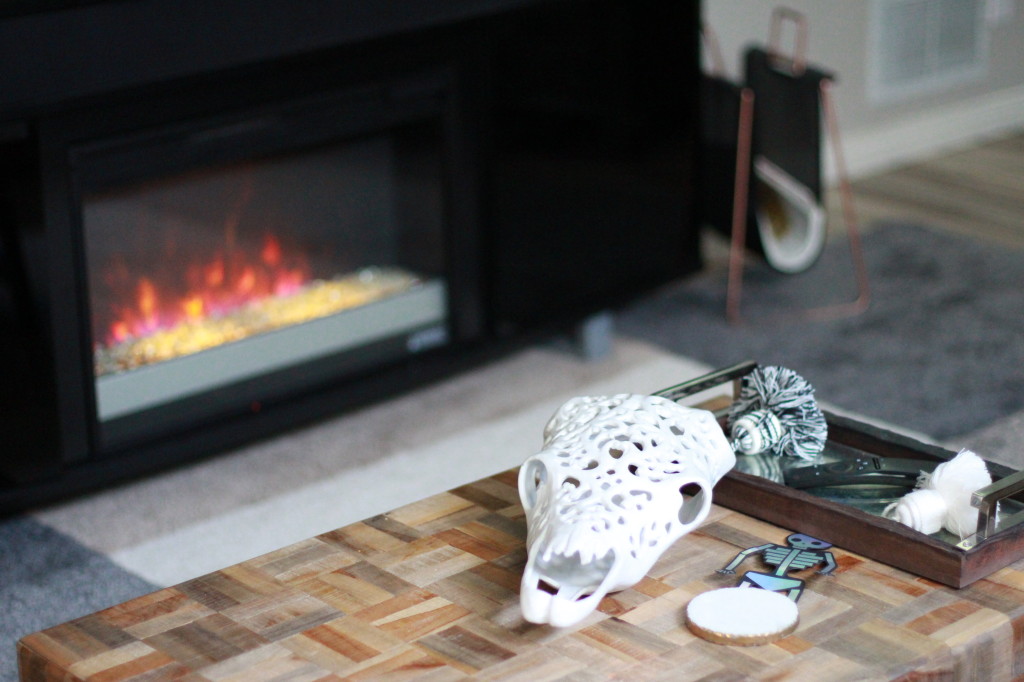 Fire Place: The Brick || Coffee Table: The Brick || Tray and Skull Accent: The Brick (Instore Finds) || TV: The Brick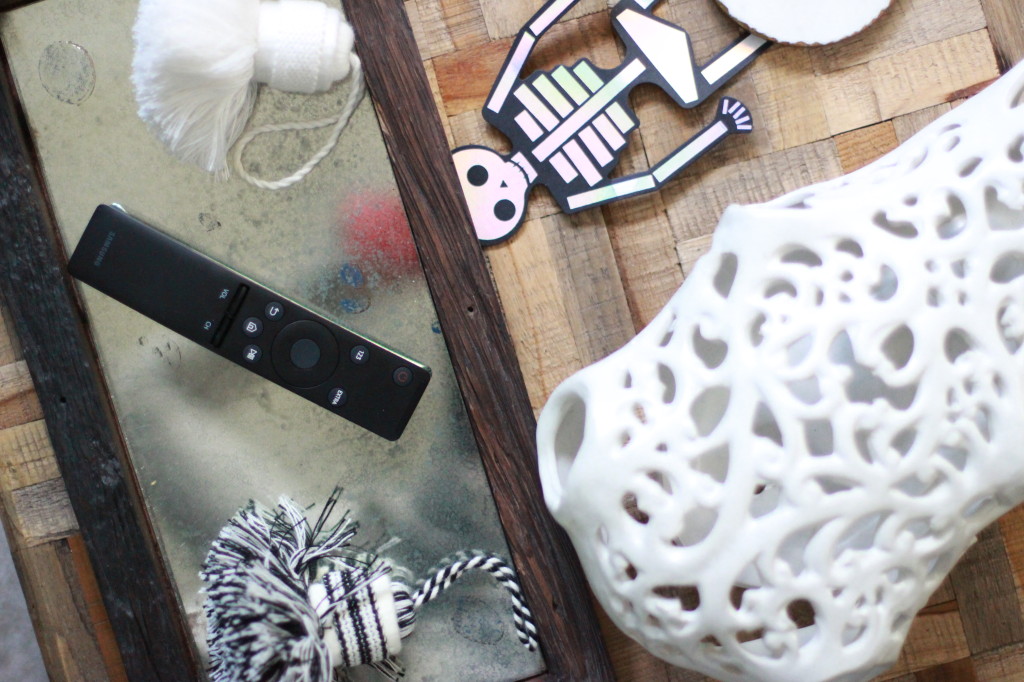 Scary Adult Netflix Stream Team Picks: 
1) Stranger Things: (Series) Netflix Original series and season 2 will be coming out soon!
2) Santa Clarita Diet: (Series) Funny Zombie Twist
3) The Walking Dead: (Series) Tales of survival and there are so many seasons!
4) Black Mirror: (Series) This show is insanely creepy and addicting. Every episode is a completely different concept. So start wherever you please!
5) The Sixth Sense:  Classic
6) The Others: Must see for the creepy goosebump factor.
7) The Grudge: Japanese Horror genre at it's best.
8) Scream Queens: (Series) Funny and Scary! Yes please. Captures elements of all epic horror movies mashed into one show mocking the genre.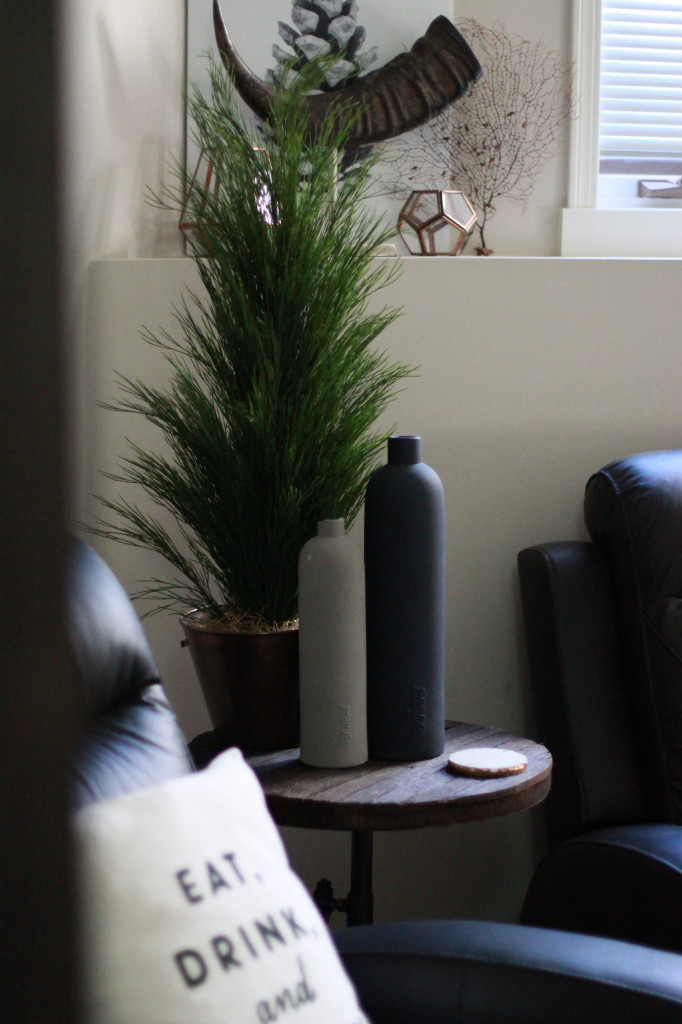 Accent Table:The Brick || Greenery: The Brick (In Store Purchase)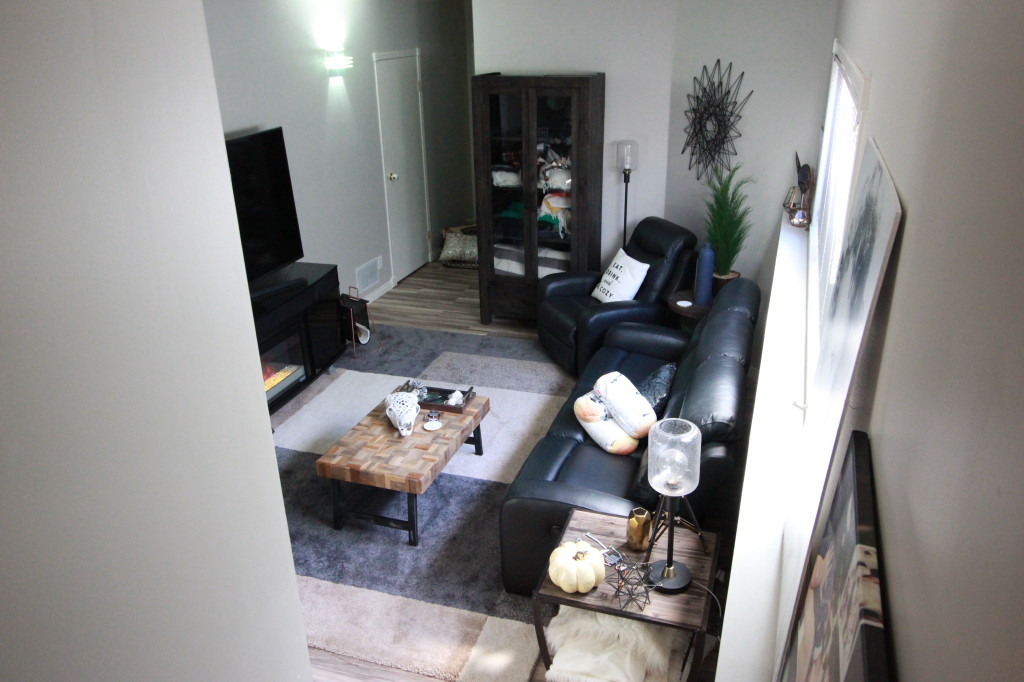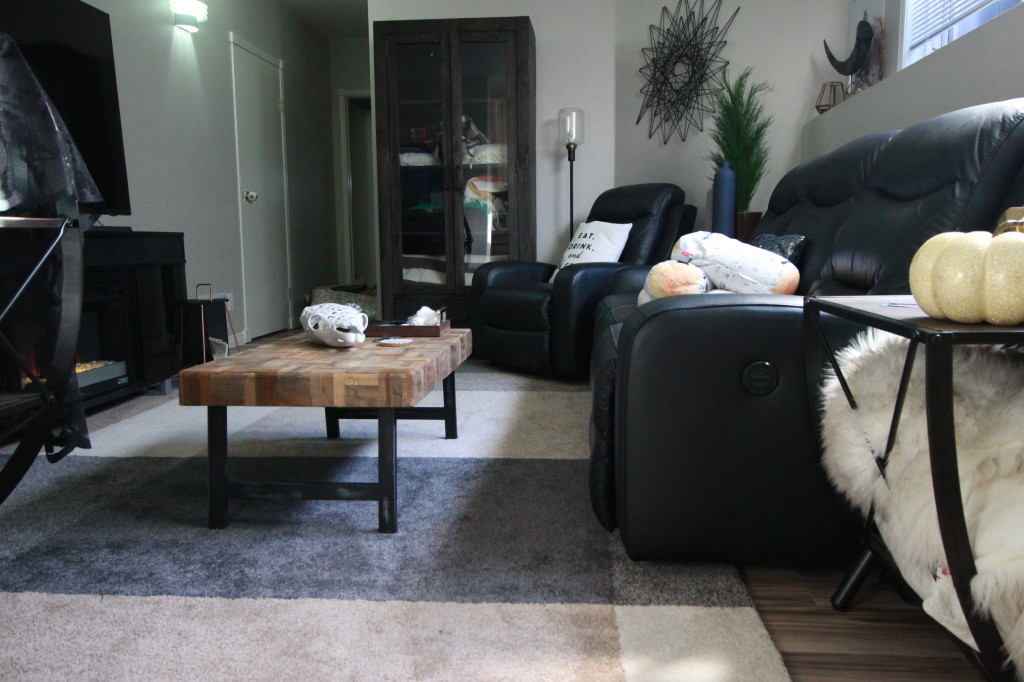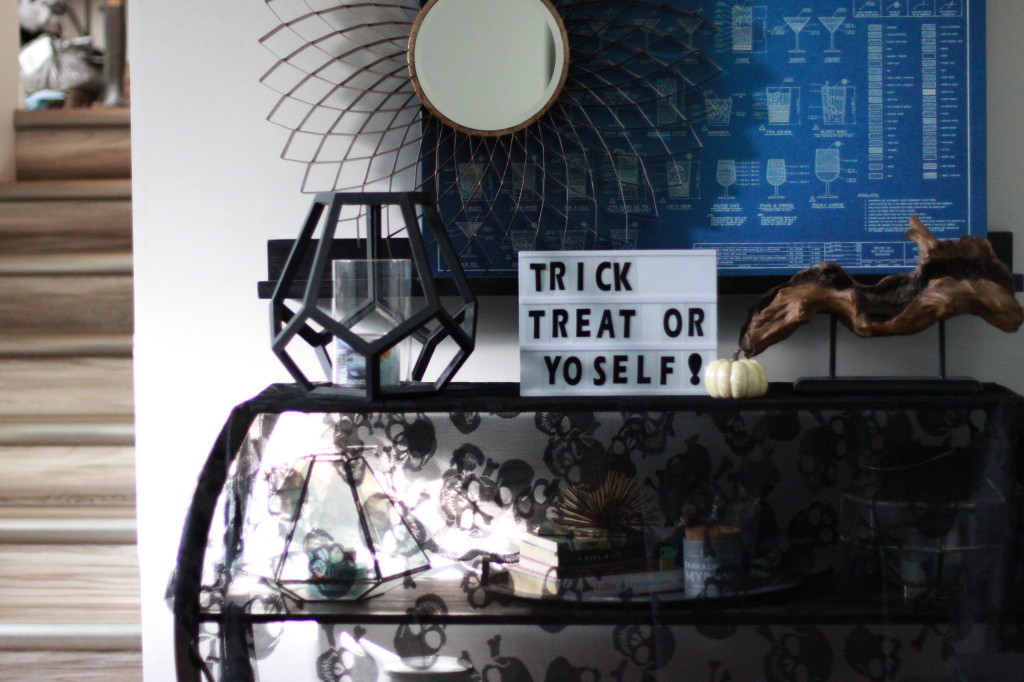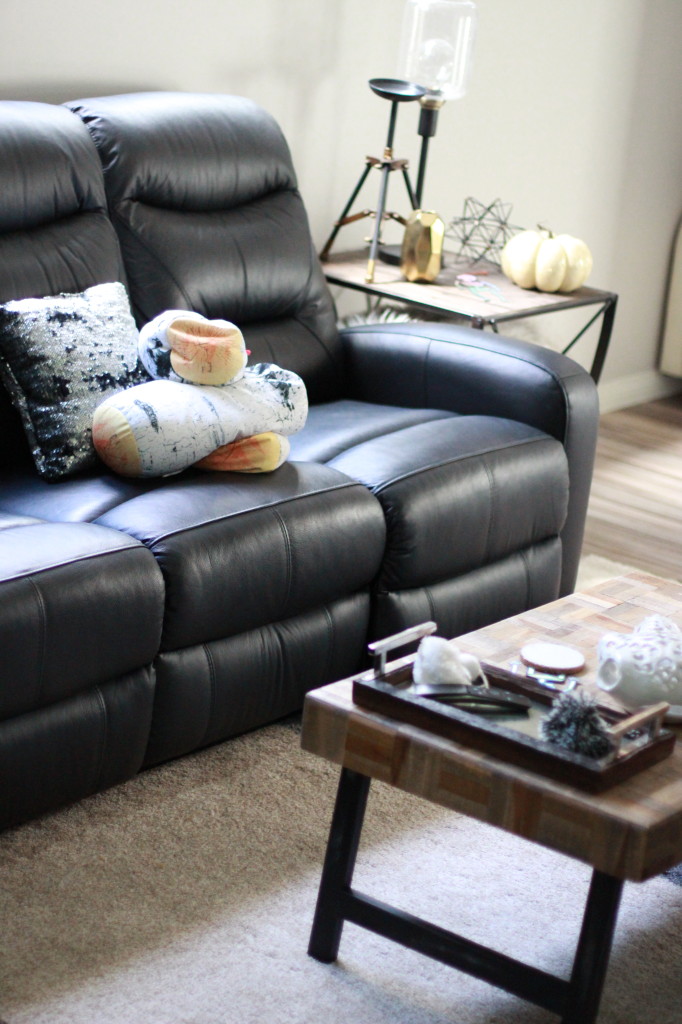 Leather Recliners: The Brick