I remember the days we used to get cheap pitchers of Bellini at our local Joey's or Earls… packed full of sugar with that gross dyed grenadine. Well years later, my love for a good Bellini lives on but I want a more refined adult flavour. This may be the simplest recipe you've ever seen and if you've traveled to Italy you've probably seen one of these on a 4 o'clock aperitif menu.
Here's one of my favourite Girls Brunch drinks with my blogging bestie Diane of 204 Park.
Pour peach purée into a glass (I like about 1 oz)
Top with prosecco (2-3 oz to taste preference) 
Garish with a wedge of peach, ice optional.
Pro Tip: If fresh peaches are not in season to make your own fresh purèe, most grocery stores will carry glass jars of "peach nectar" in the juice isle. It's a thicker, less processed versions of juice. It's perfect for this recipe. If you are local to Edmonton, The Italian Market in Little Italy carries it and tons of bitters for other cocktail adventures.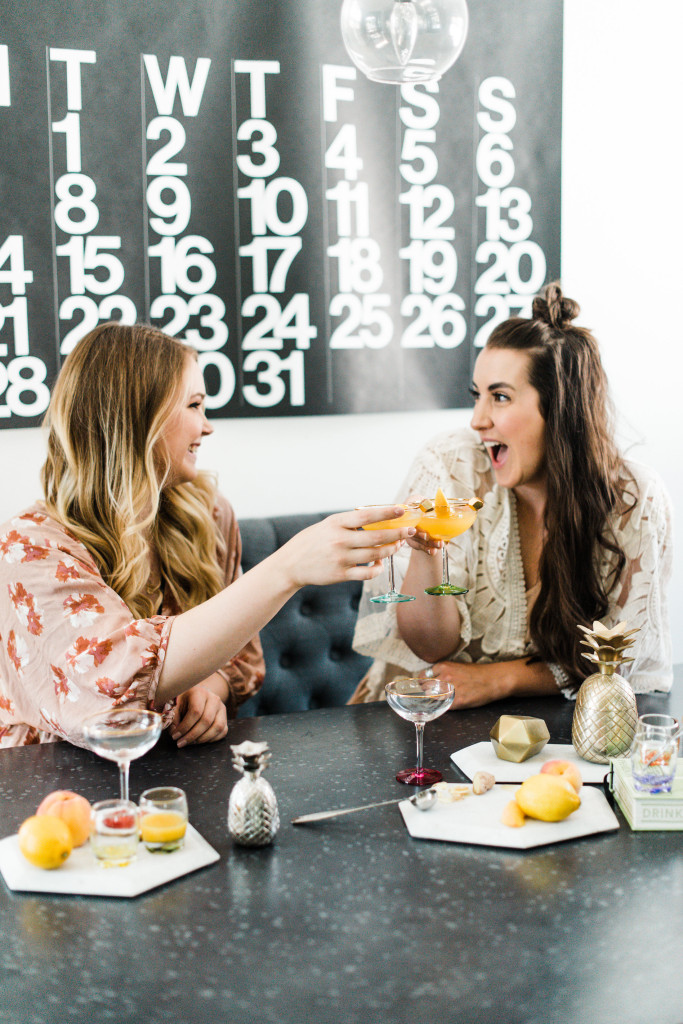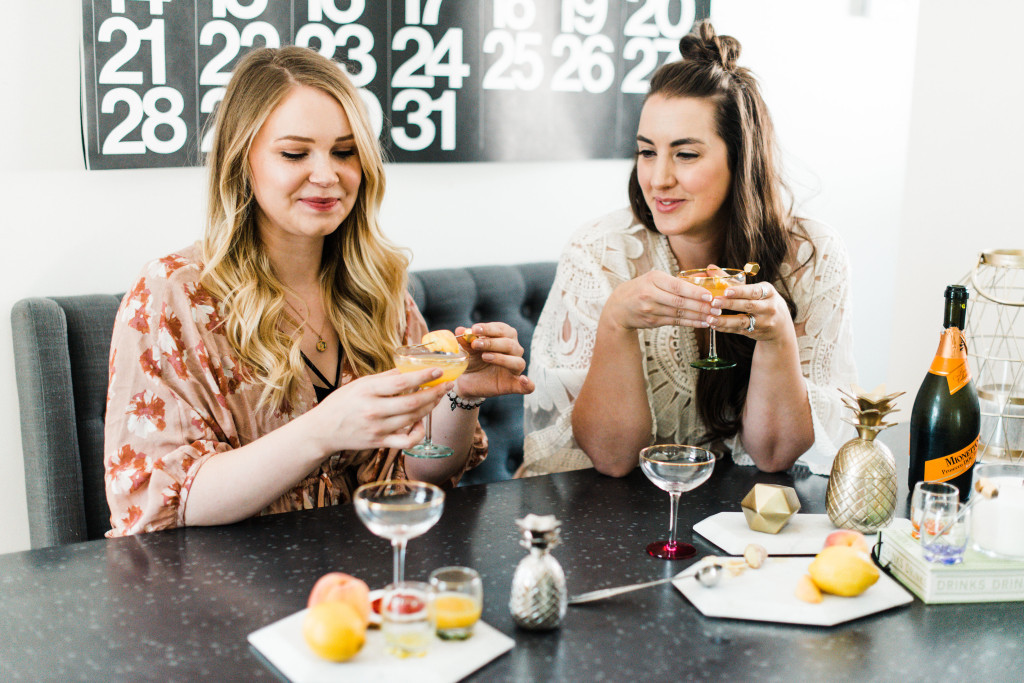 Photography: Clara Cecilia