I'm so excited to share our patio transformation with The Brick. When we moved last year to accommodate for baby number two we gained more space indoors but lost the size of our yard. Being outdoors from April to October is so important to our family so I decided to tackle this extensive project head on. We needed a backyard oasis to enjoy for the whole family this year, there was no time to waste.
Here is our before and after photos… because they are always my favourite part of any home reno.
Design Tip: Measure, measure, measure! I took tape and outlined each piece of furniture. That way you can make sure there is enough room for the set while still maintaining walking space. 
We maximized the space by removing the deck to create two distinct living areas: dining and lounging. The deck was not big enough for a seating area, essentially it was used as stairs to go into the backyard. With the deck removal we doubled our outdoor living space. Now we can easily host BBQ dinner parties and have late night drinks by the fire.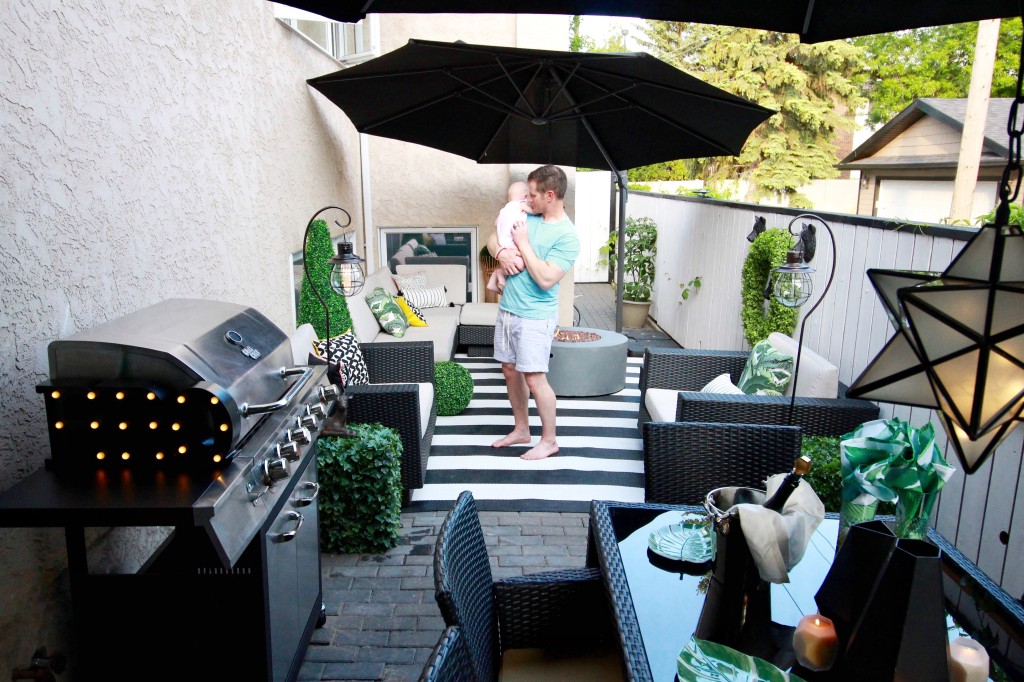 Umbrellas || Lounger || Chairs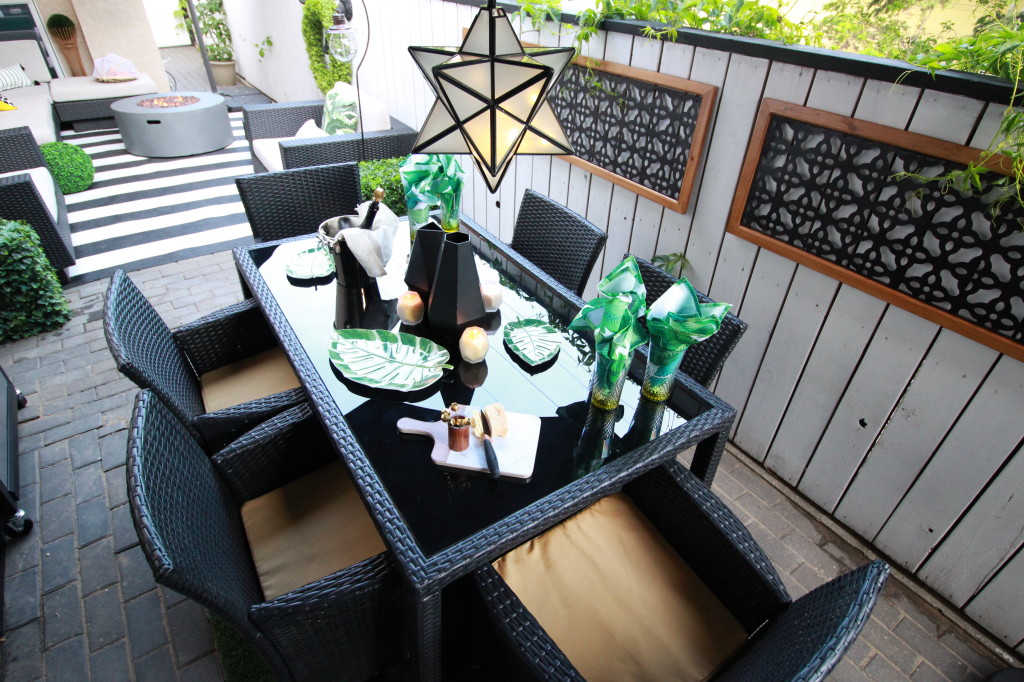 Fence Panels (The Brick instore find) || Dining Set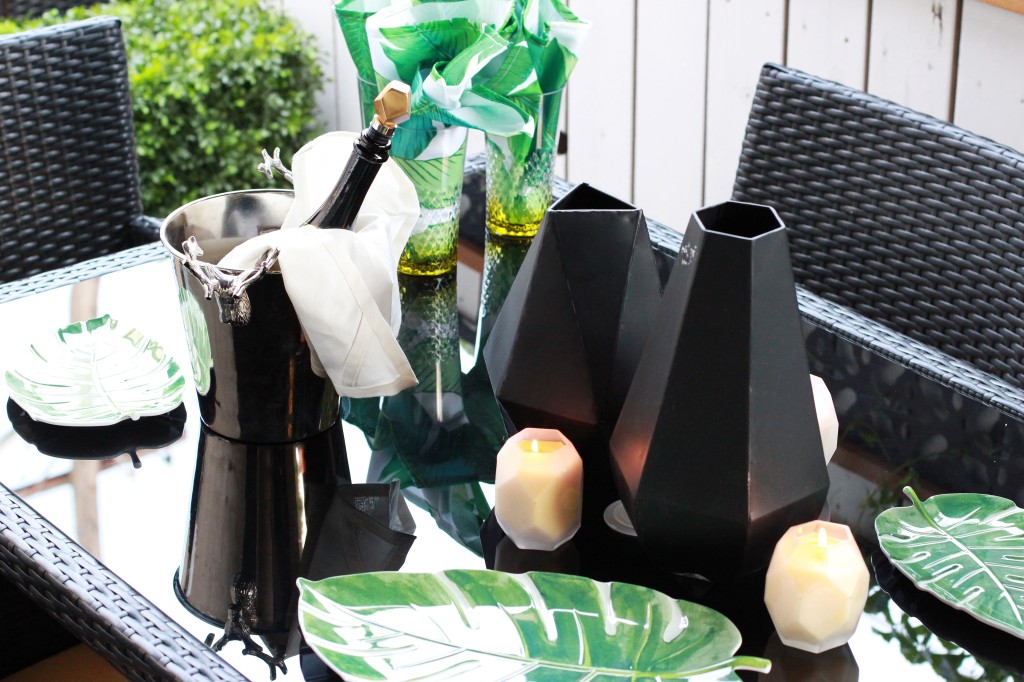 Geometric Vases || Bee's Wax Candles || Malemine Glassware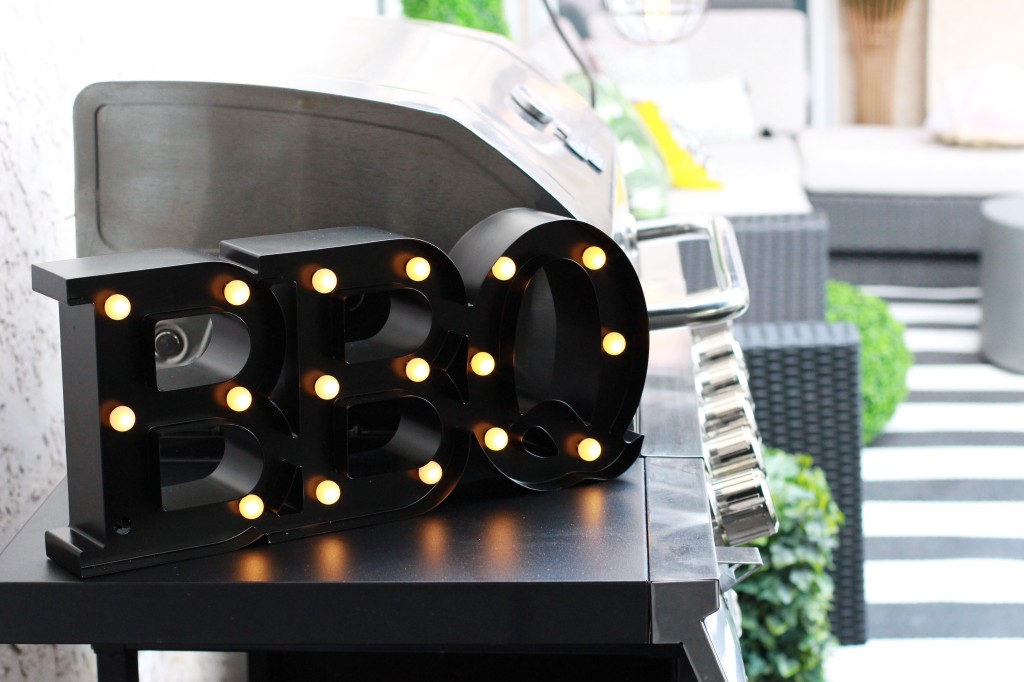 We wanted to add pops of greenery without the maintain of plants. We found these faux topiary pieces at The Brick in store. Each location has different instore accessories and their items change constantly. You need to go in person to see what they've got that week.
Faux Topiary || Solar Outdoor Lights
We wanted to add that touch of romance with soft lighting. By adding a fireplace we can now enjoy the space into the evening when the kids are fast a sleep. I loved the modern minimal look of the Capstone.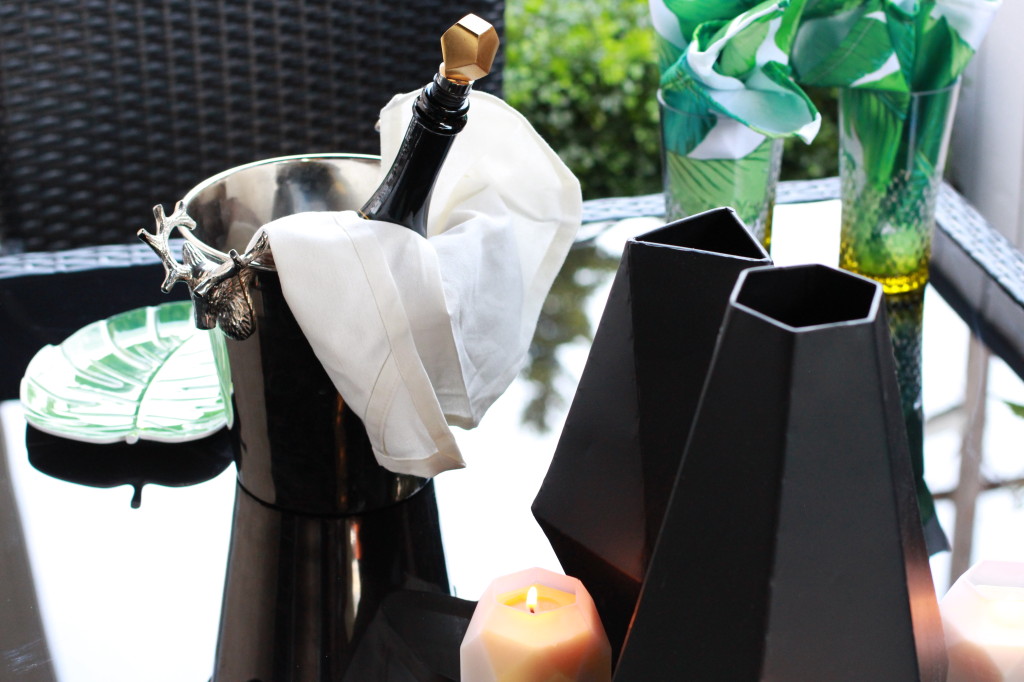 We went with all metal or plastic dining table options to make the space kid friendly. There is nothing worse then a broken glass in a paved area like this. These vases are durable without sacrificing style.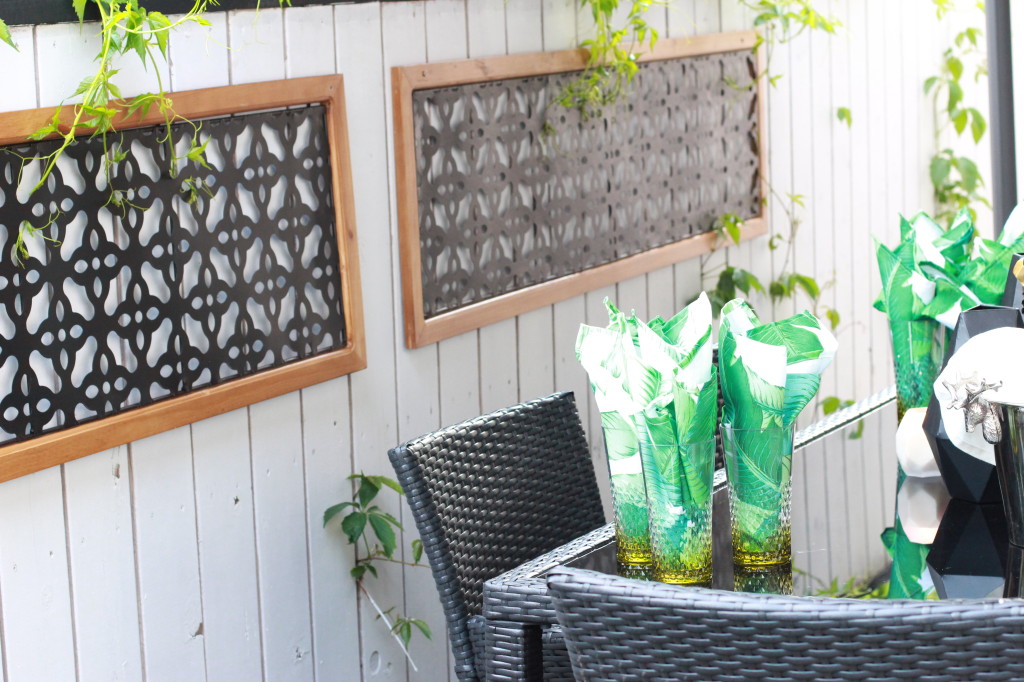 I was so excited when I found these hanging wall panels. We are training our vines through the metal pattern. As the summer goes on they will only get bigger and better. It's a low maintenance alternative to a living wall with way less watering but all the style.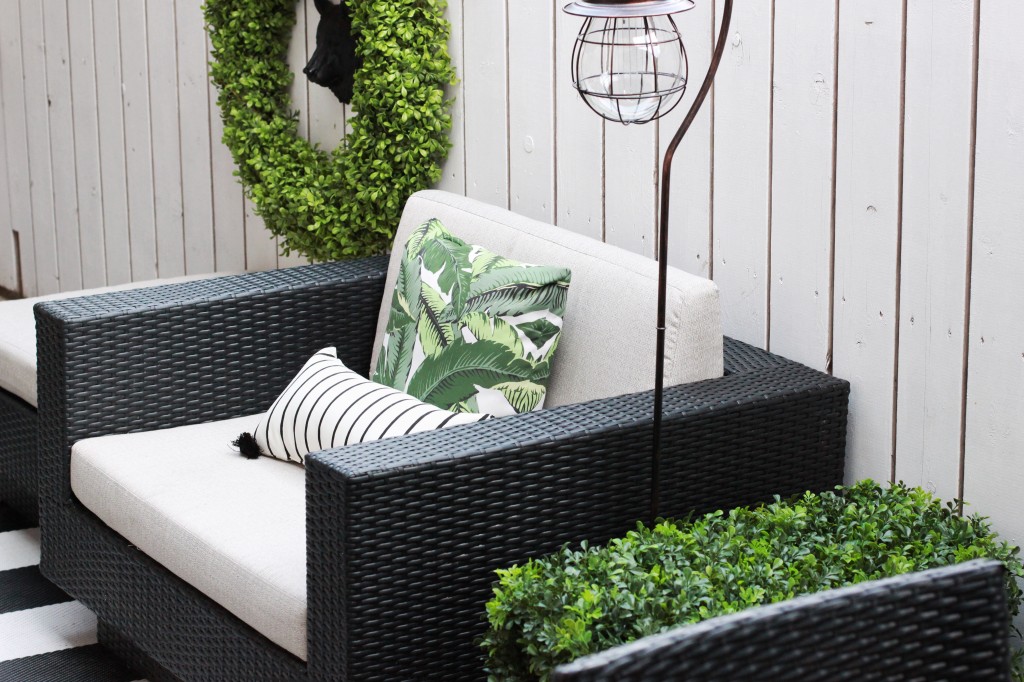 This lounge set was a must for us. I got the design element I wanted: texture. All the lux style of a wicker outdoor patio set but in a more durable material.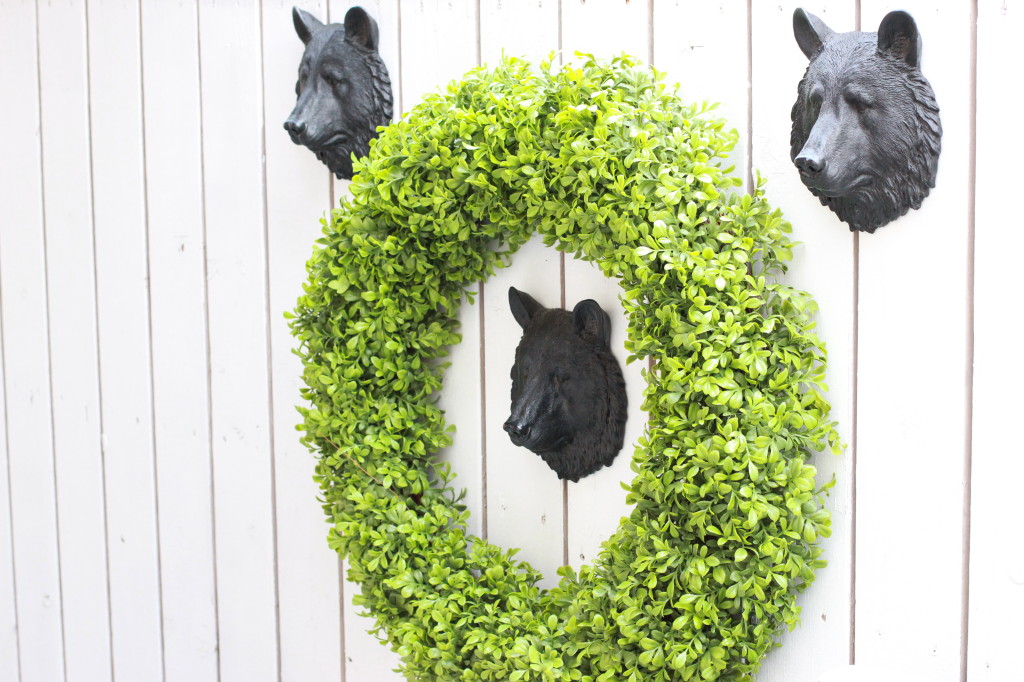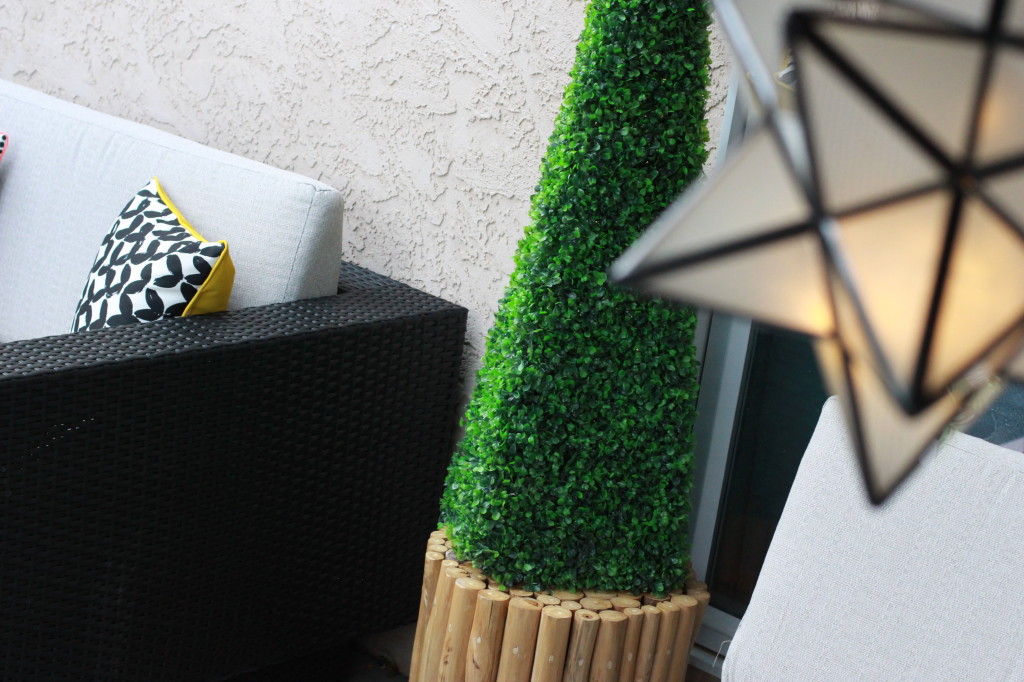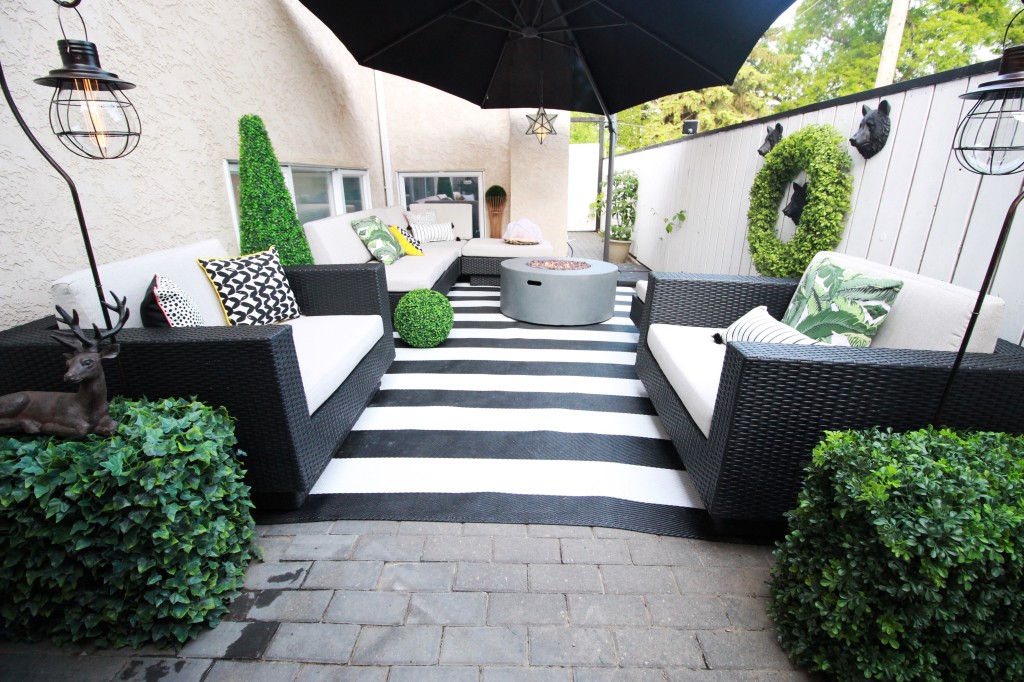 Welcome to our new outdoor oasis!
Disclamer: The Brick sponsored this post but my thoughts and opinions are my own.