Early this year I was approached by Fisher-Price® to help spread the word on the importance of unstructured play.  A recent survey from Fisher-Price®, found that nearly all Canadian parents surveyed (90 per cent) agree overscheduling children's activities can be overwhelming to them as well as to their children (86 per cent). Along those lines, the majority of parents (80 per cent) believe childhood today is more complicated than it should be. This concept really spoke to me as a parent and even had me reflecting on my own childhood. I was blessed to have parents that found a really great balance between free time to play and structured community based activities in my life. Looking back, this balance really had a positive impact on my ability to grow my identity, deal with stress and build self-confidence.
By giving children toys that have been designed to encourage physical, social, emotional, language, cognitive skills and imagination, a lot of what parents seek is right there on the floor.I'm so excited to partner with Fisher-Price® to encourage families to Play More! The truth is, we need to give kids time to just be kids, am I right?
Some of you may have noticed from my IG stories that I hosted a good old fashion Play Day at my home with local moms to encourage this playful concept. Below is my event recap, including my decor! But don't feel pressured if you were to host your own Play Day with your mommy friends to go to the extremes I did. In the end, it's all about toys, snacks, drinks, and unstructured play time! It's that easy, share your play moments on social media with #FPPlayDay to play along.
To help you get Play Day ready I'm giving away a Fisher-Price® toy prize pack valued at approximately $375 CDN. For an entry, simply subscribe to my blog by email on the sidebar, and leave a comment telling me your fav Fisher-Price® toy!
And be sure to check back on the blog as I'll be sharing tips to get your little ones playing, new product news and more exciting toys and gear throughout the year.
Closes this Sunday at 11pm MST. No cash value. For more ways to enterry head to my Instagram account and look for one of these photos for all the info.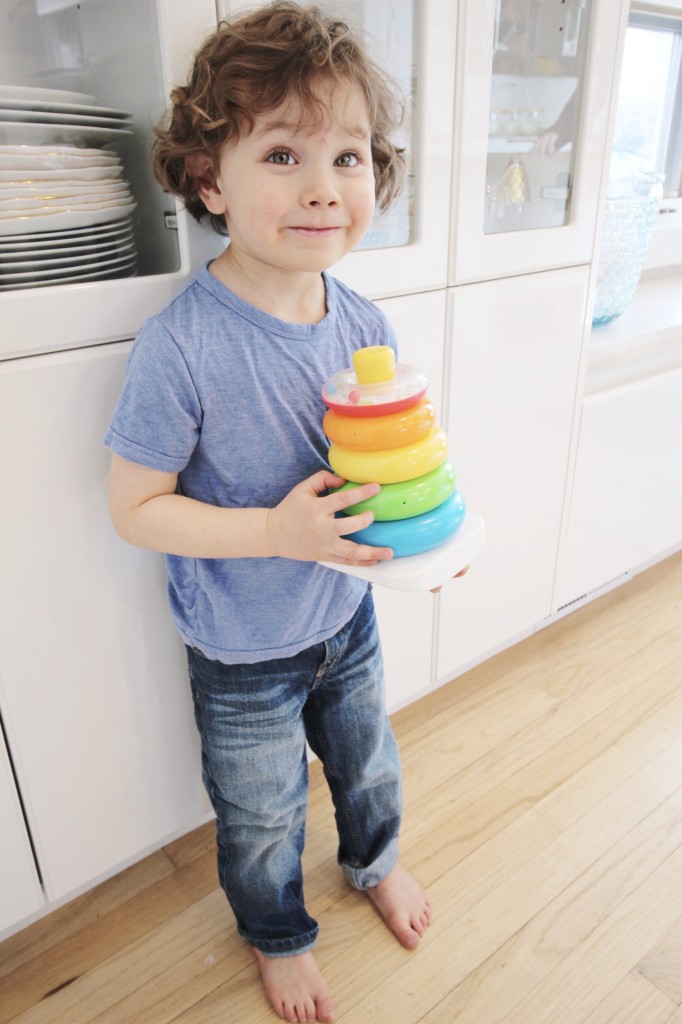 Alastair playing with the Fisher-Price® Rock 'a Stack
The Fisher-Price® Laugh & Learn™ Smart Stages™ Puppy encourages baby to test out those first words with over 50 sing-along songs, tunes and phrases.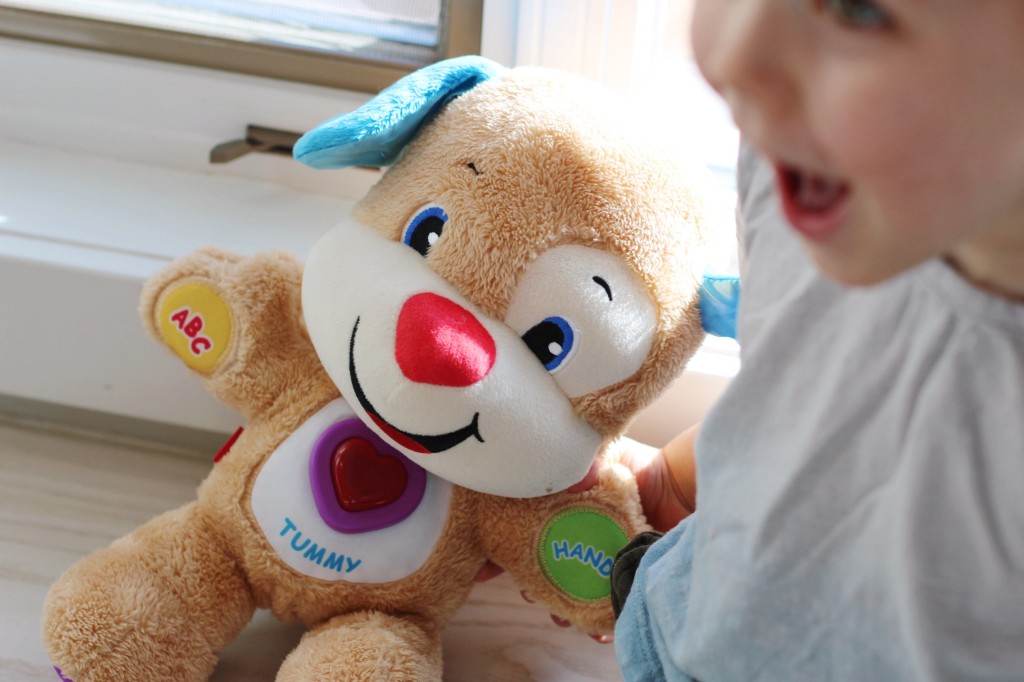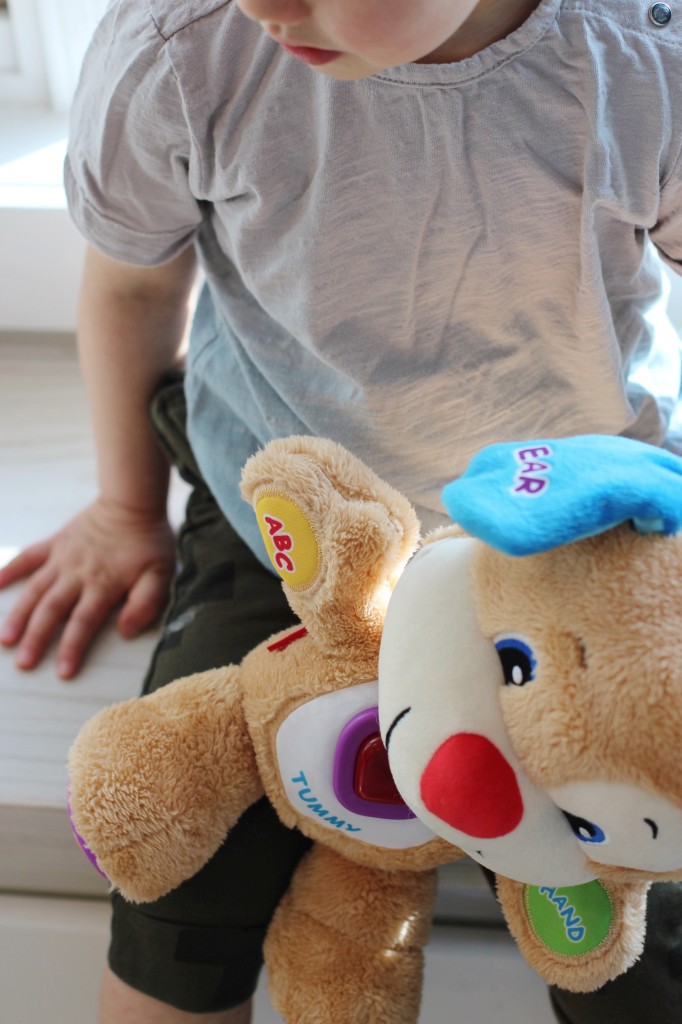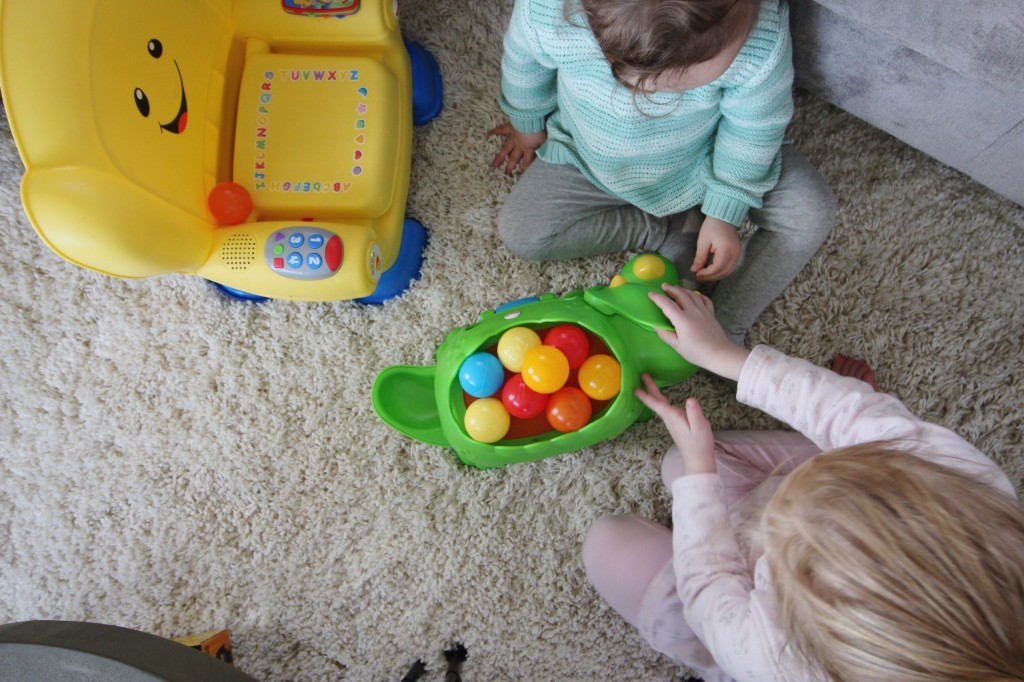 Simply turn the Fisher-Price® Double Poppin' Dino on and have your little one drop the balls
through its back, tail or belly. The dino will pop the balls back out for your little one to enjoy.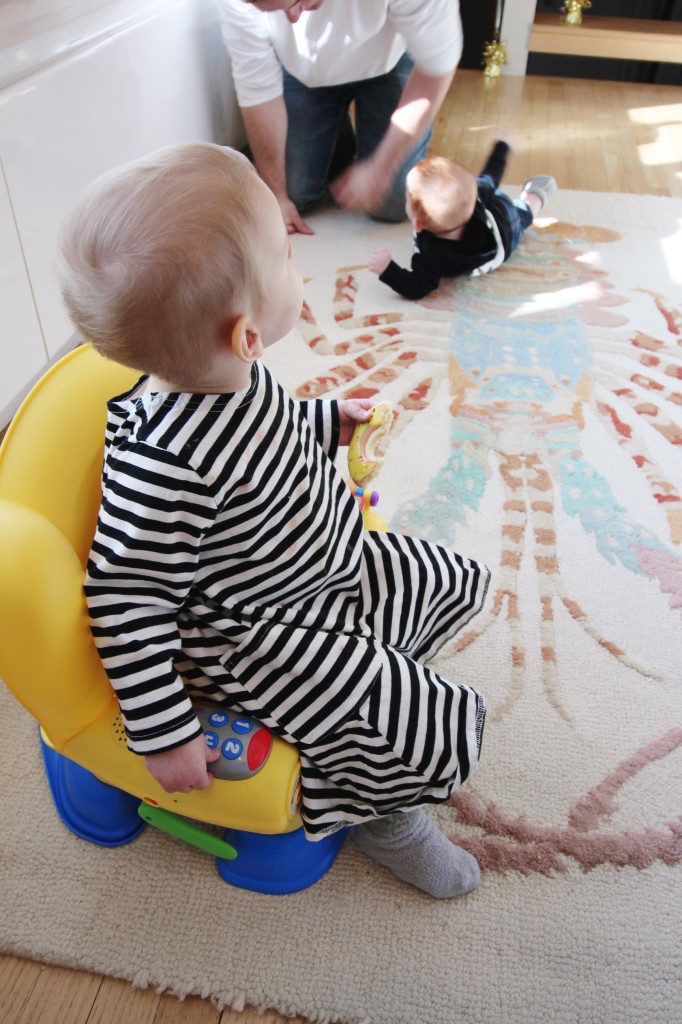 The kids enjoyed tons of hands-on activities with the Fisher-Price® Laugh & Learn® Smart
Stages™ Chair.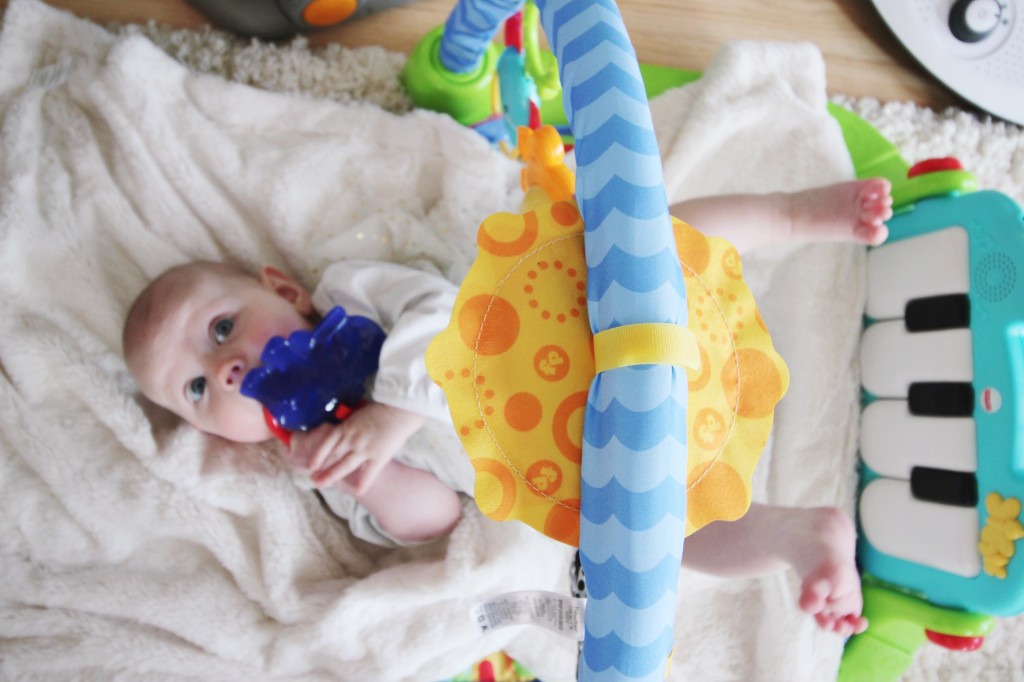 The Fisher-Price® Kick 'n Play Piano Gym helps little ones develop fine motor skills,
encouraging baby to bat and grasp.
Disclaimer: Fisher-Price® sponsored this post but my thoughts and opinions are my own