I'm an essential oil lover, that's a fact. So naturally I gravitate to Saje locations monthly. Their mission is to help you feel better, naturally through plant-derived alternatives to pharmaceutical medicine. I can't say enough good things about this Canadian owned sustainable and eco-conscious company. Whenever I share them on my IG stories I always get asked what are my most used products from Saje. Here are my top 5:
My Marble Ultrasonic Diffuser: Because my little ones are too young for direct skin contact with essentials oils, I love to diffuse their powers into the air we breathe around our home. Aromatic and purifying this is a perfect touch to at home wellness.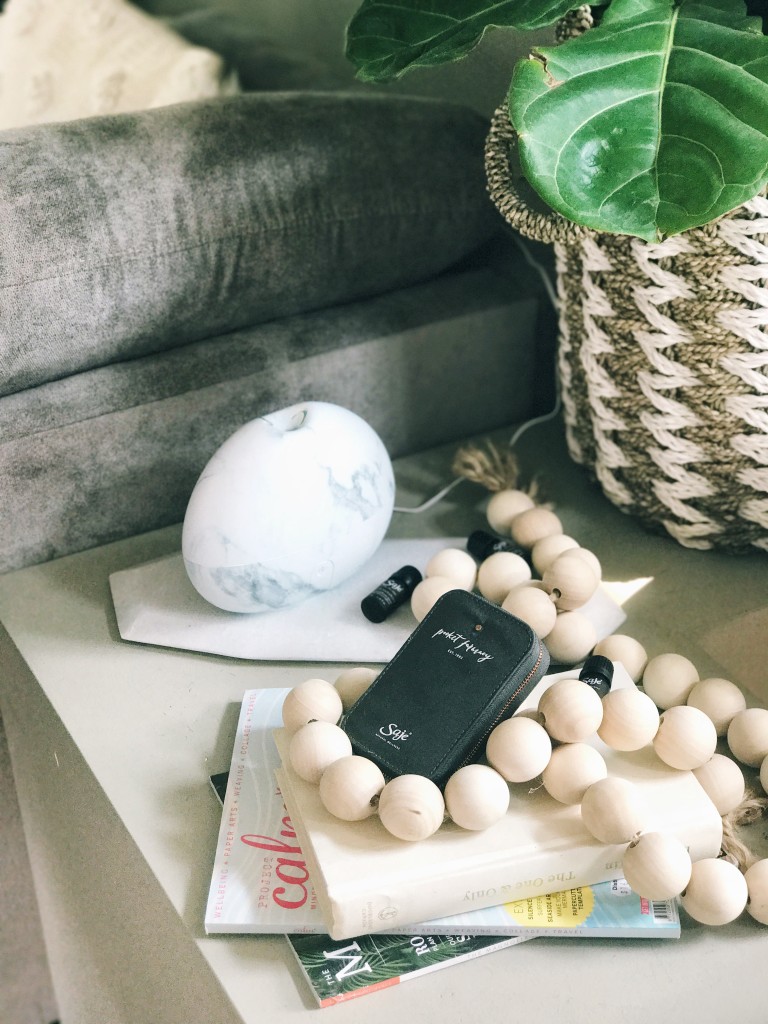 The Pocket Farmacy Remedy Convenience Kit: This is my most used item. I carry it wherever we go, especially when traveling. And it's a great way to sample several of Saje's best sellers. I can't live without the Peppermint Halo for headache relief, it's an on-the-go lifesaver.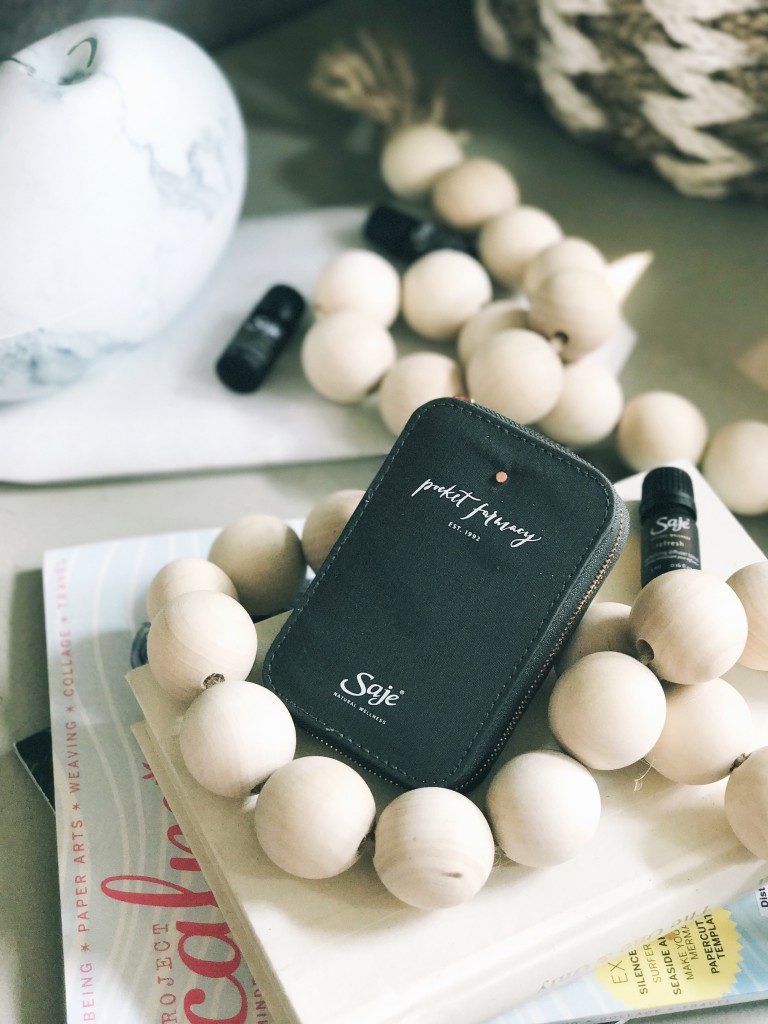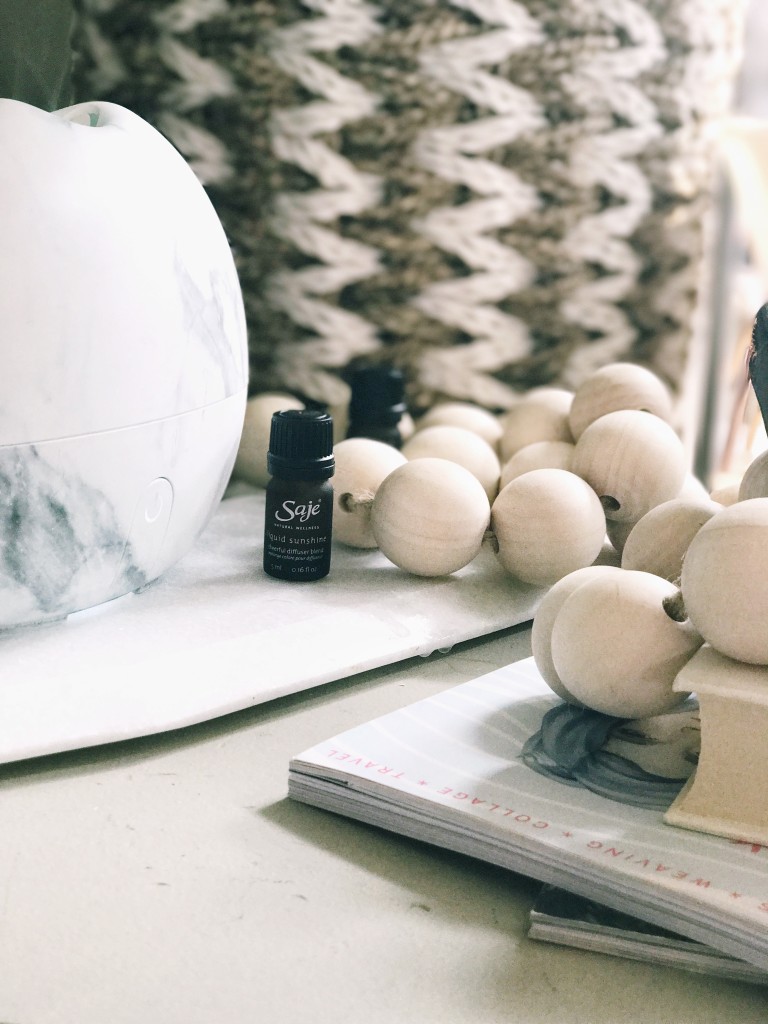 Diffusing Essential Oils: My current favourites are: Refresh, Rain Forest and Liquid Sunshine. I love to try the deluxe diffuser blend collections. Perfectly curated boxes of oils for indecisive people like me. I love how they both purify the air and make our home smell amazing at the same time.