One of our favourite hosting tips is to set up a self serve dessert bar in your dining space. It's fast, easy and drives almost all your guests to the dining-room to indulge. We normally include 1 large dessert, 1 bite sized treat and an after dinner cocktail for our guests. Layer in glassware, cutlery and a mix of different sized plates… and you've got yourself the perfect destination for some sweet treats.
Our space is a mix of both formal chair and casual bench seating. I love our Caroline Dining Bench by The Brick. A mix of high-density foam, springs and webbing create a seat you'll be able to enjoy for hours at a time. It's always my go-to spot at our large table.
On the other side of our table we have the modern Monarch Metal Cafè Chair, with it's durable and easy to clean surface it was a must with our toddler tornado. Plus they are stackable for easy storage when we don't need all 4 chairs for guests.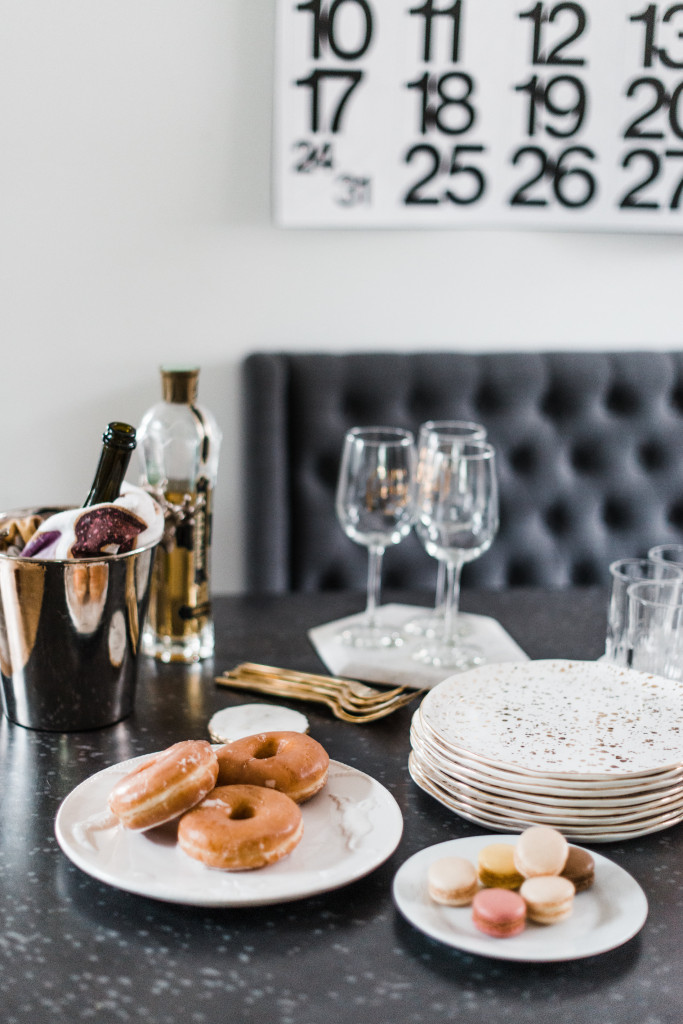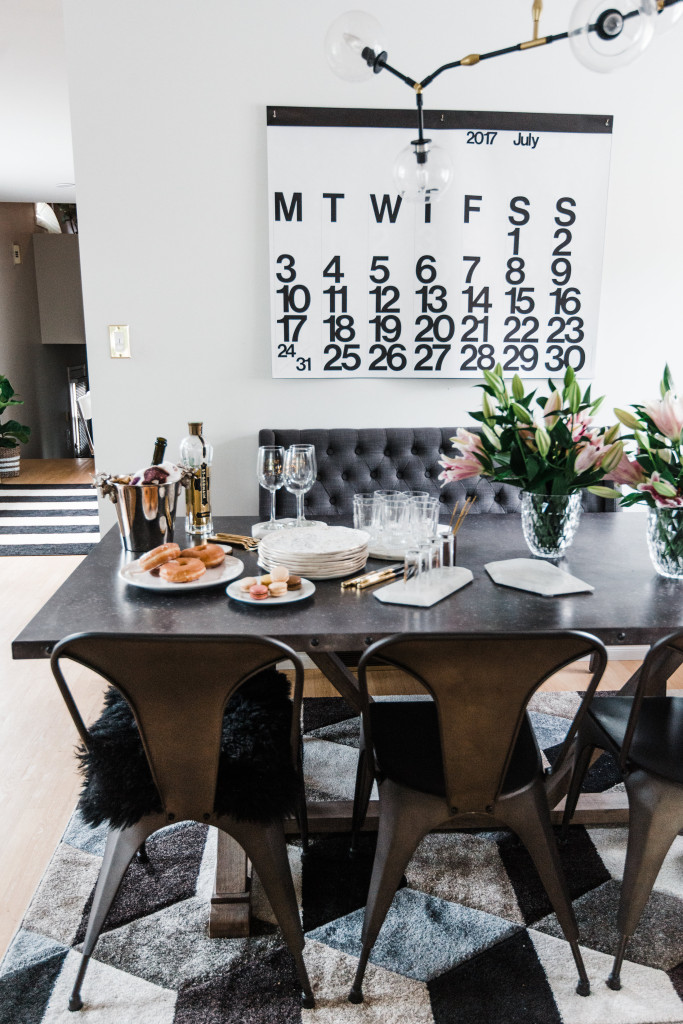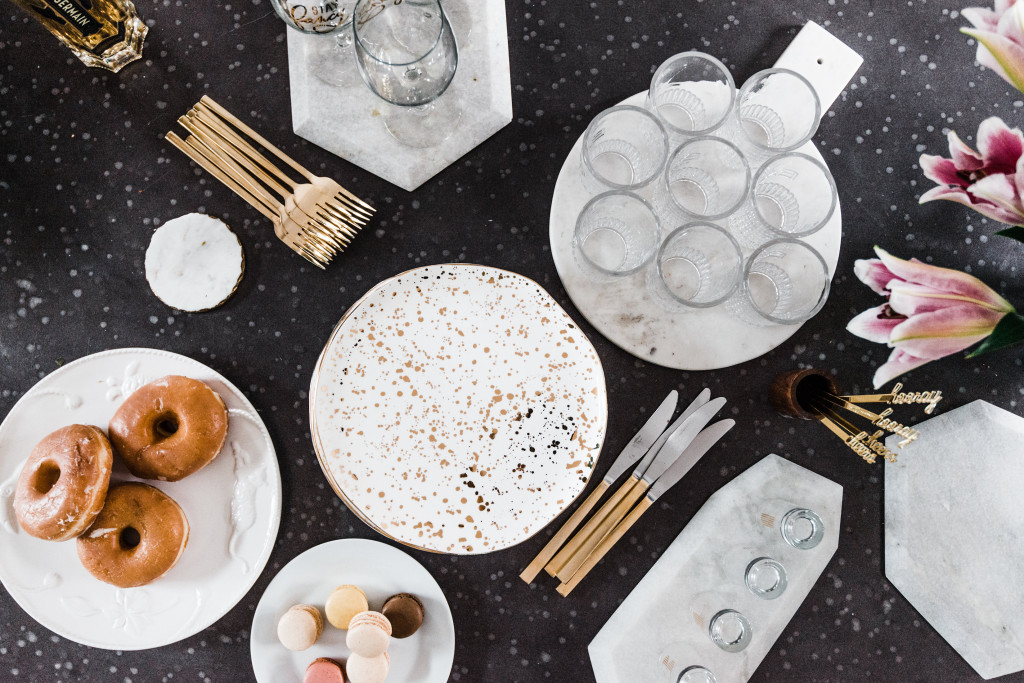 Disclaimer: This post was sponsored by The Brick, but my thoughts and opinions remain my own. 
Photography: Clara Cecilia
Makeup: Rozy Valdez