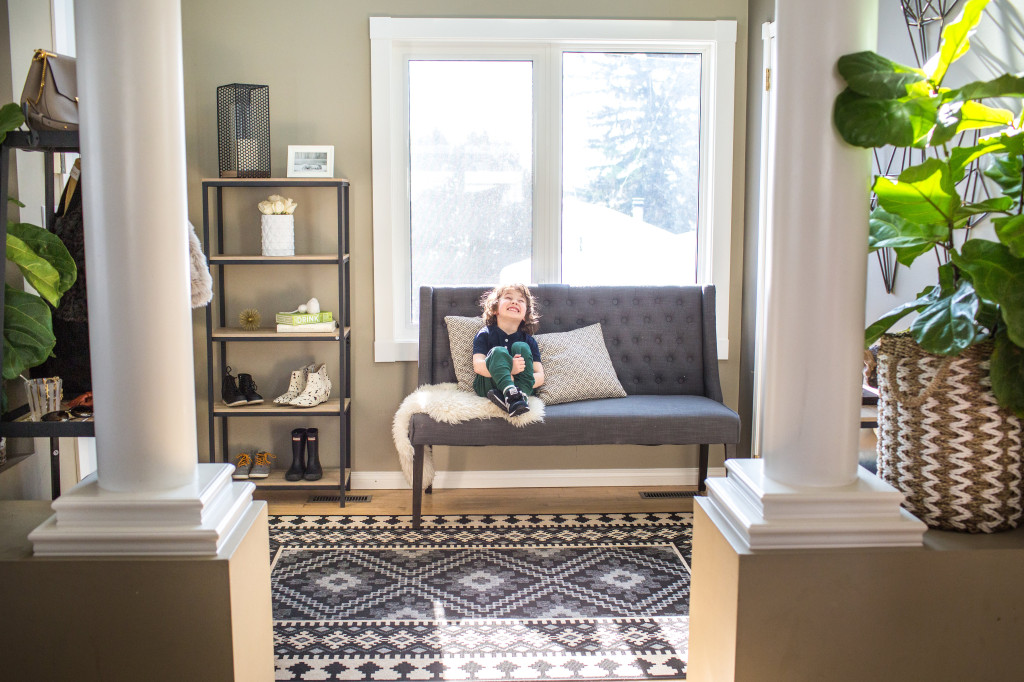 The entryway battle is real… our family rushes into the door and half of what they are wearing plops down into our small front door space. Nothing drives me more crazy, the coat and boot clutter that erupts several times a day. You don't have to have kids to experience this recurring phenomenon daily. Entryways can be a difficult space to balance style and function. I've been looking over a year to find some modern minimalist furniture pieces that were could solve our storage problems. I love the North Avenue collection from The Brick. They have tons of pieces that will fit any space: from desks, coats racks to shelving units this line has so many modern storage solutions.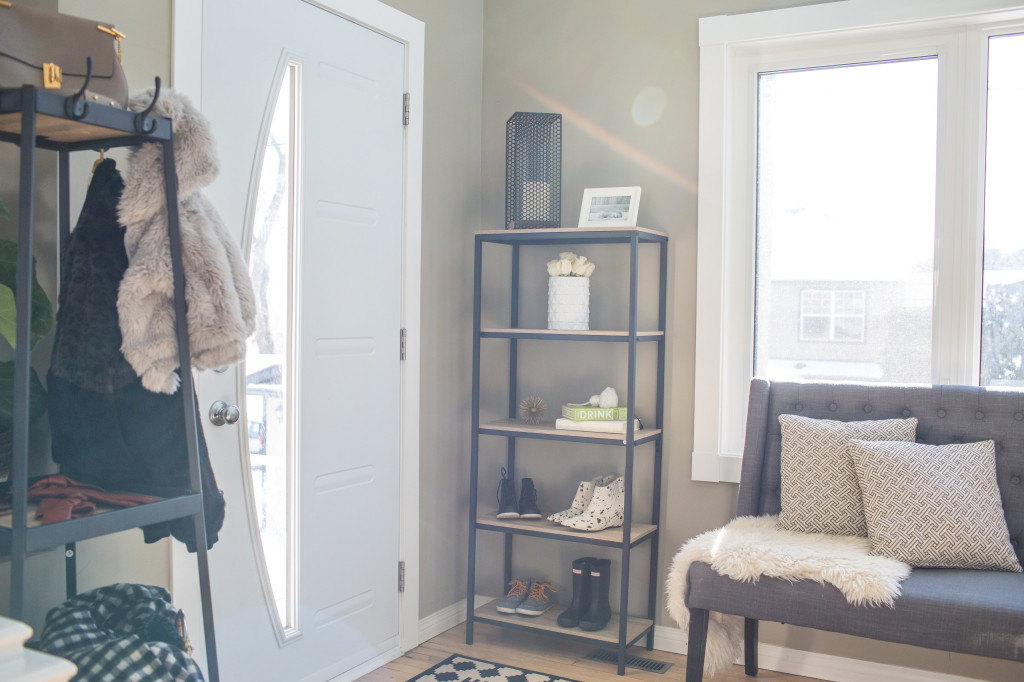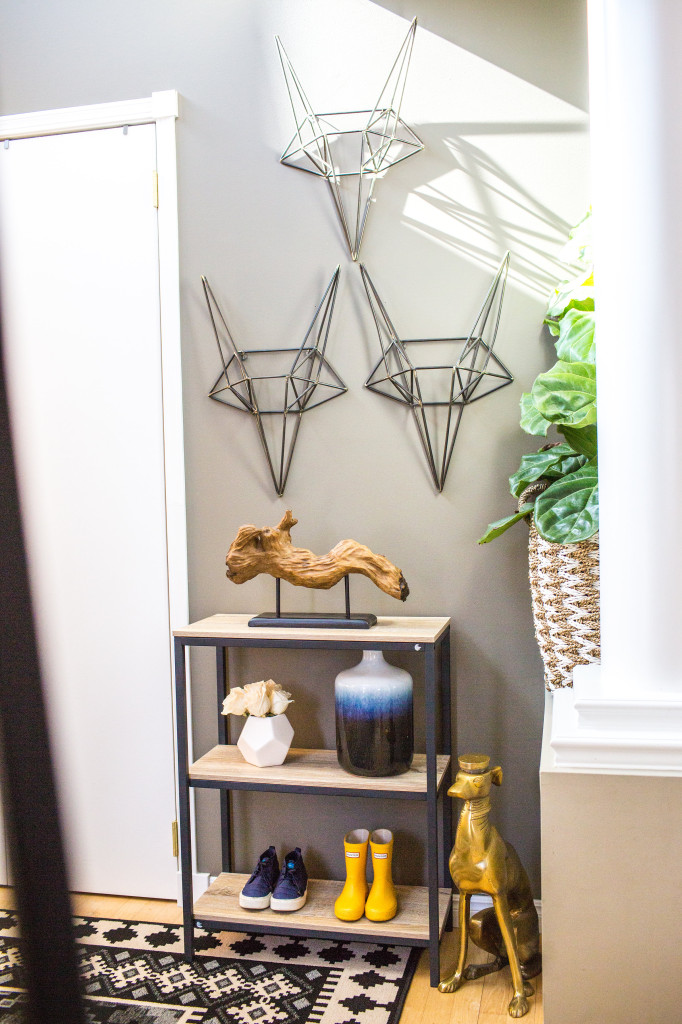 We added the North Avenue coat rack for the obvious reason, we have a lot of jackets! I like to use the closet to hang most of our outerwear but we keep current favs out on the rack for easy access. Plus, it has three shelves adding even more storage for keys, bags, and gloves.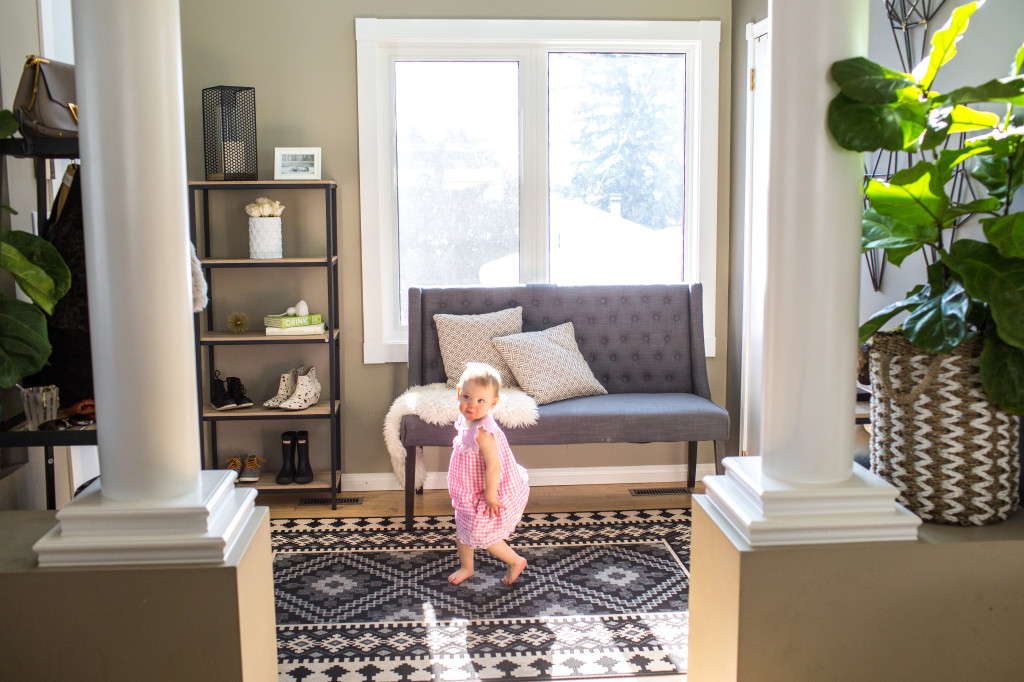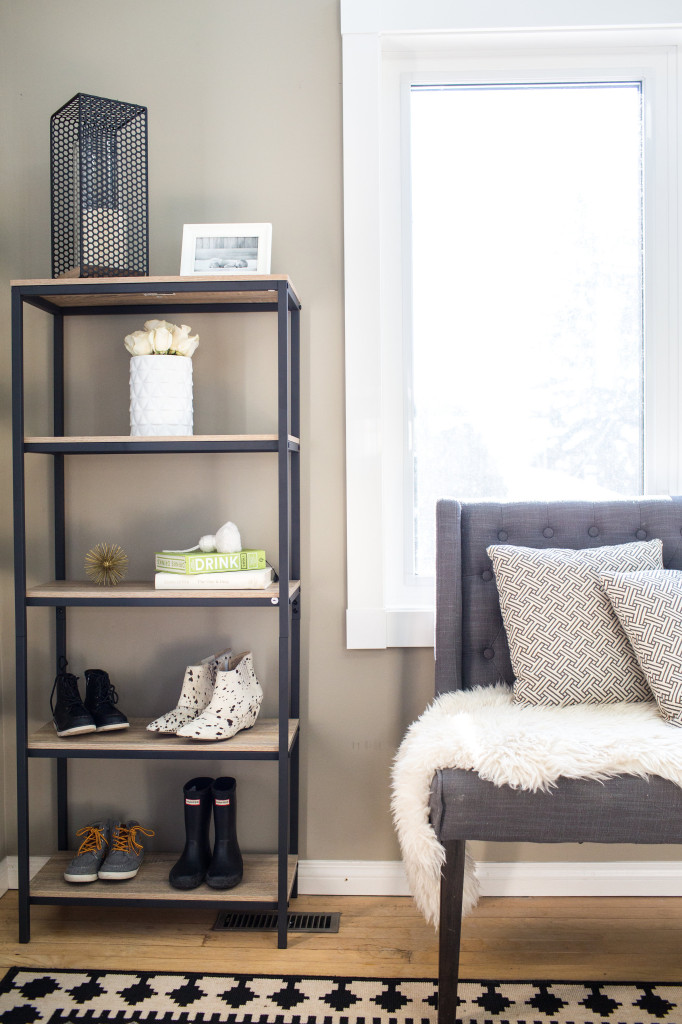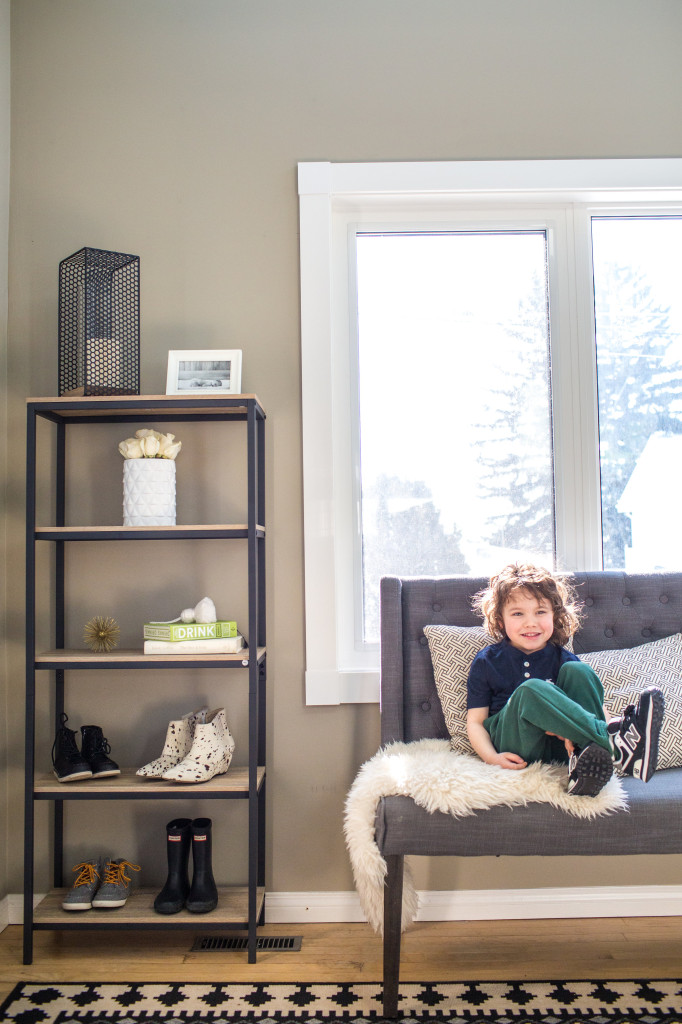 Next, we opted for both the short and tall North Avenue bookcases. I love that I can add stylish accessories, like this honey comb candle holder I found instore at The Brick to the upper shelves. Then store shoes on the lower racks, so the kids have them at their level.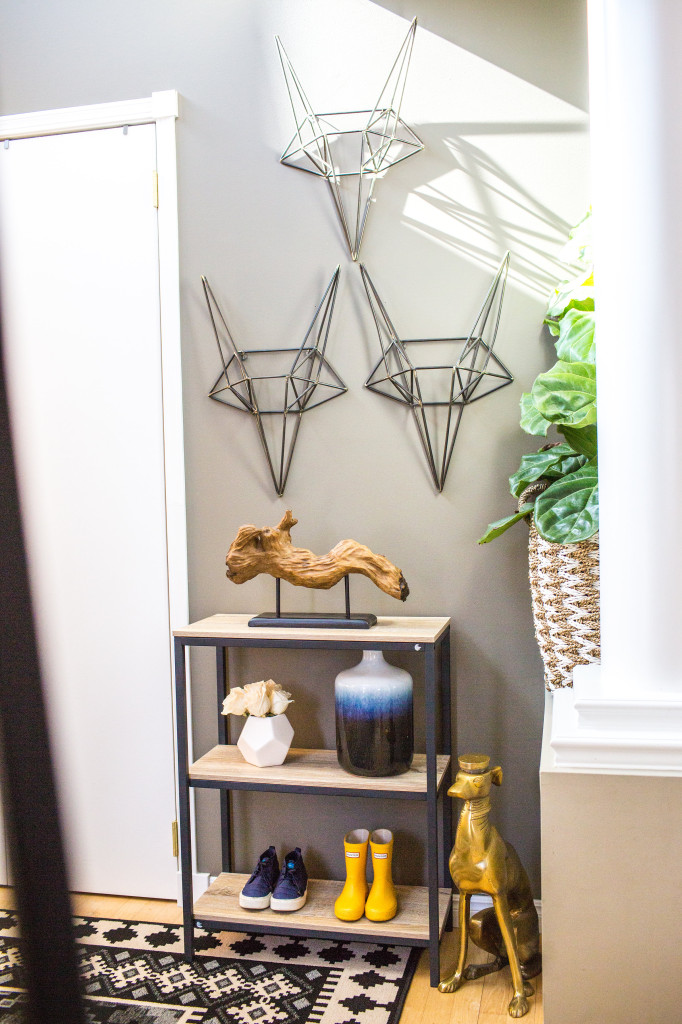 Blue Vase, Metal Wall Accounts and Pillows: Instore finds from The Brick 
Finally, if your space can allow seating at an entryway it is always a nice addition. I find both my children and older loved ones appreciate a place to sit while putting on footwear. It's a great finishing touch. The bench pictured is an older item from The Brick that is no longer available, but they have two new benches just like the one I have, I love the Lottie or Gracie bench.
Disclaimer: This post was paid for by The Brick, but my thoughts and opinions remain my own.