Over the past weekend, Matt and I celebrated our 6th wedding anniversary! There is no other person I'd rather share this journey with. Thank you for all the well wishes over the week, we truly appreciate it.
Over the past few months I've gotten so many direct messages and emails asking about sourcing for our main living room space. We wanted tons of seating, so we revolved our design around these versatile custom sectionals from The Brick's Designed2B collection. Adding light bright whites, touches of wood elements and pops of greenery to finish. It's easily the most lived in room in our home. It's so important for us to have a relaxing place we can unwind, watch Netflix, and enjoy a celebratory drink together.
Our current Netflix favs include: Glow, way to many to name from the documentary section and Rogue One on repeat.
This gorgeous coffee table has the perfect mix of modern and whimsical details. I love the cement paired with the wood, we constantly get compliments.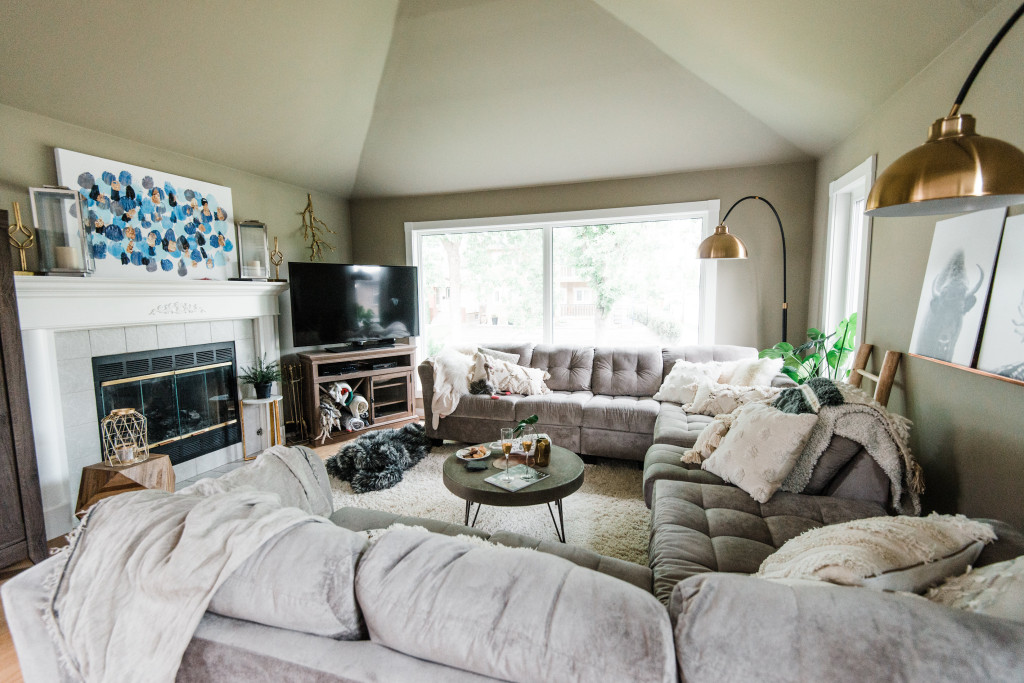 Gold Lamps || Lanterns || TV Console || Room Accessories 
My Current Netflix Pick on our Samsung Smart TV: Bloodline
Makeup: Rozy Valdez || Images: Clara Cecilia Photography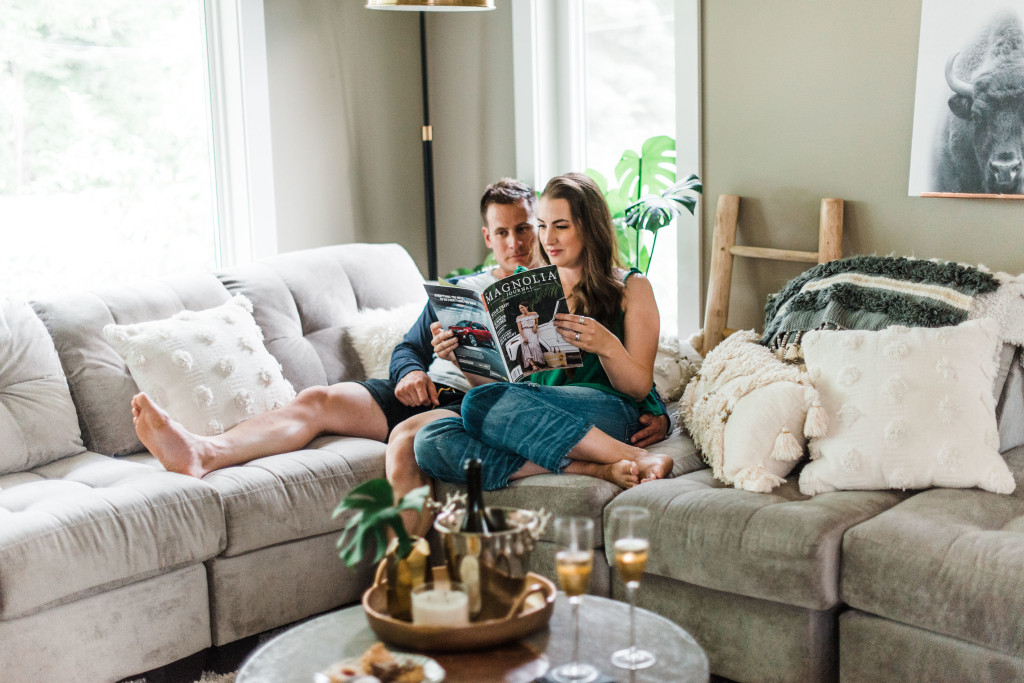 Disclaimer: This post is sponsored by The Brick but my thoughts and opinions are my own.