Spring is finally here! Which means spring cleaning and refreshing the home decor of a few choice rooms in our home. I love to add light and airy pillows, throws and bedding when the temperatures change. Since I picked up a few new pieces for the master bedroom, every time I post it on Instagram Stories I get tons of product sourcing questions. So I thought I would link up our newly designed sleep sanctuary in one place.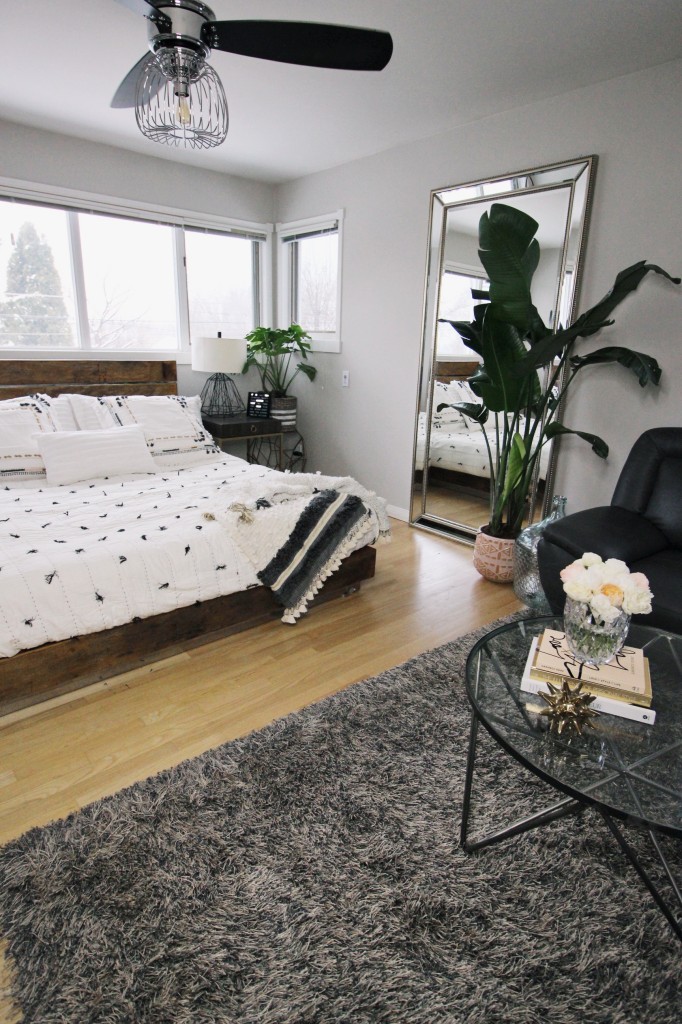 Mirror (short version HERE) || Rug || Coffee Table || Throw 
Embroidered Quilt || Tassel Pillow Shams 
Couch || Rose Gold Table Fan || Oversized Glass Vase || Bedding || Ceiling Fan
Cage Lamp || Clock || End Table || Accent Table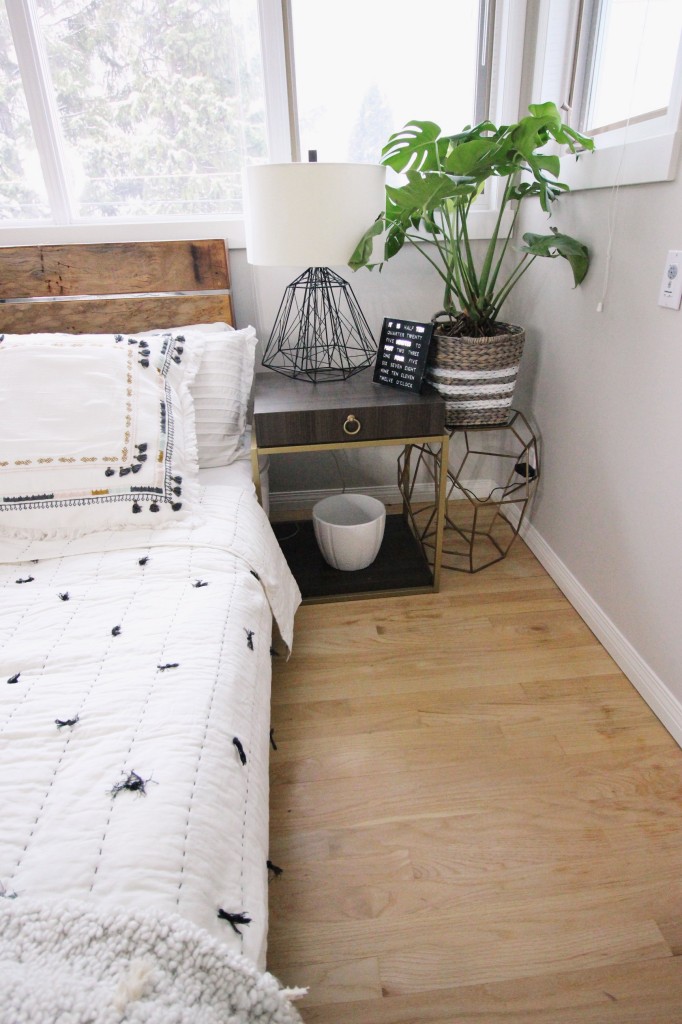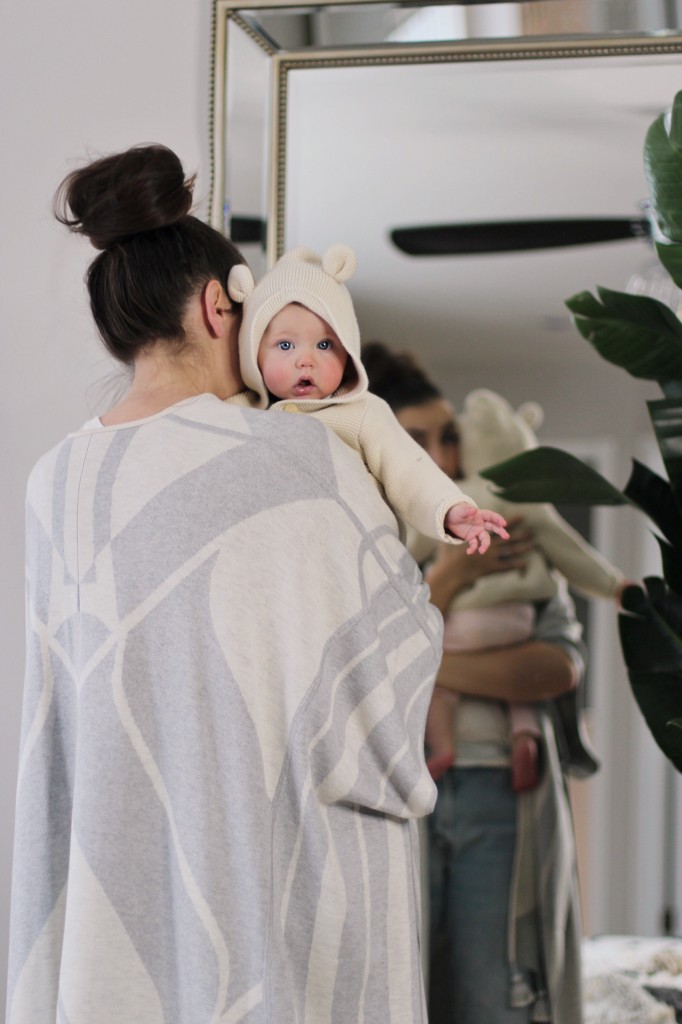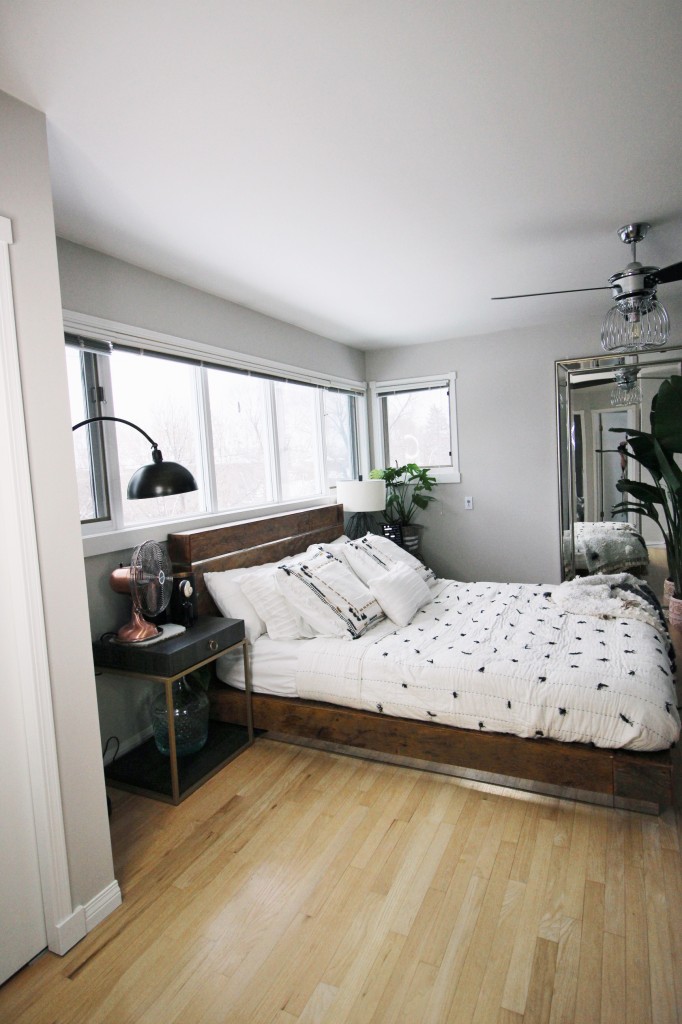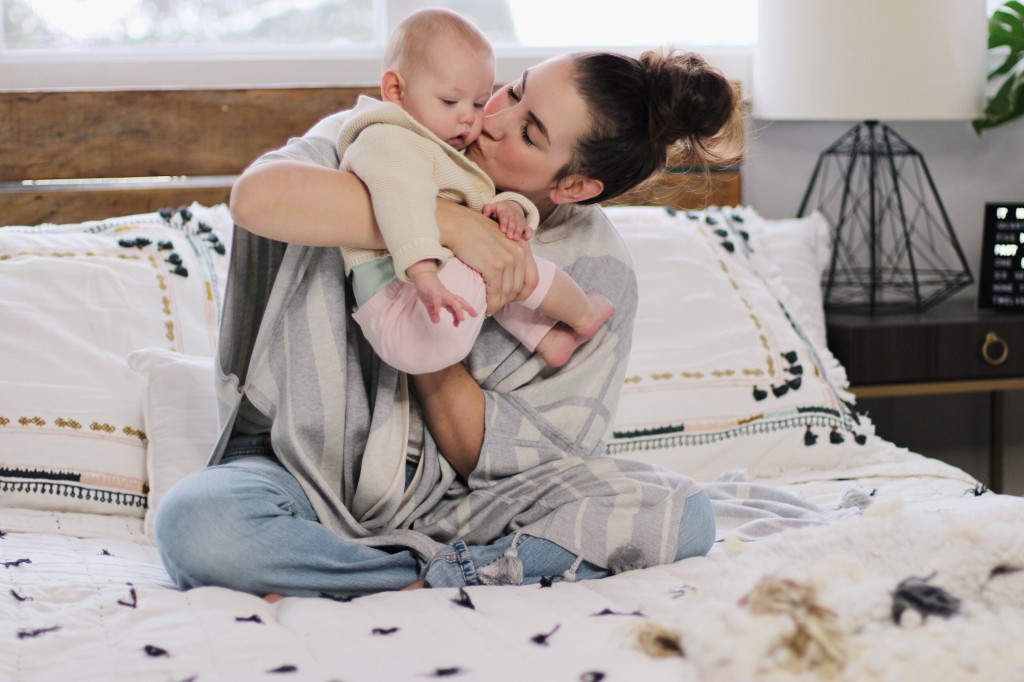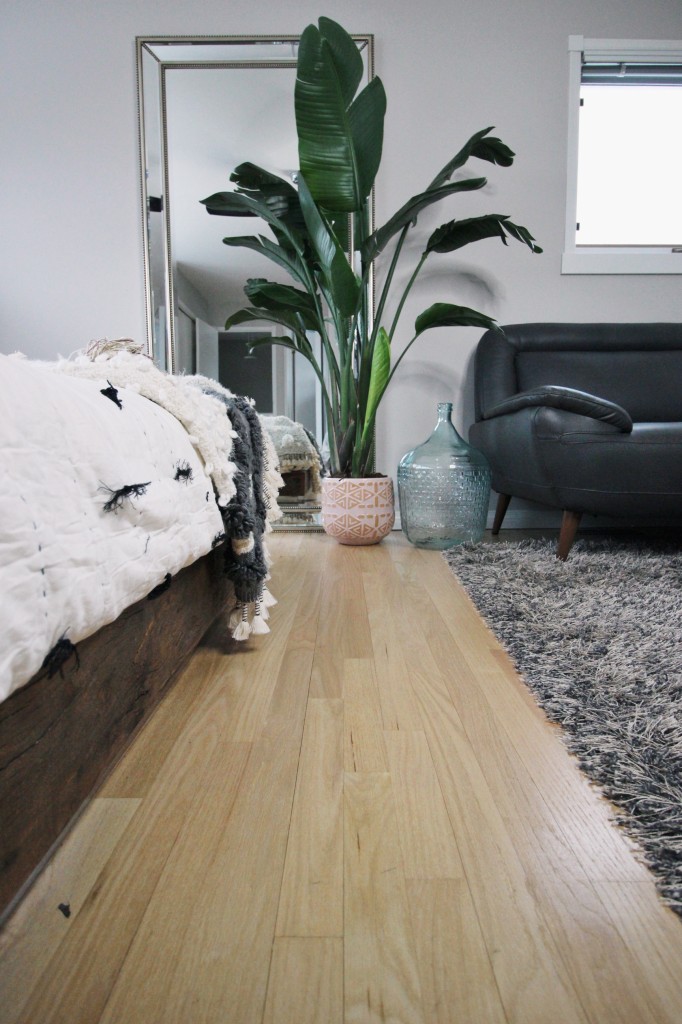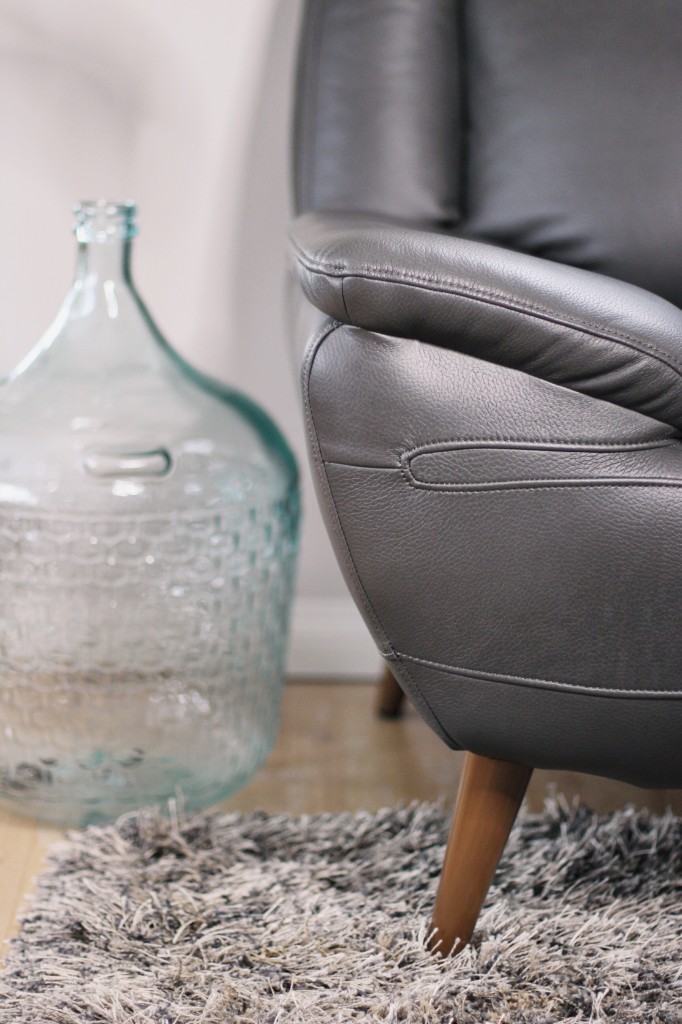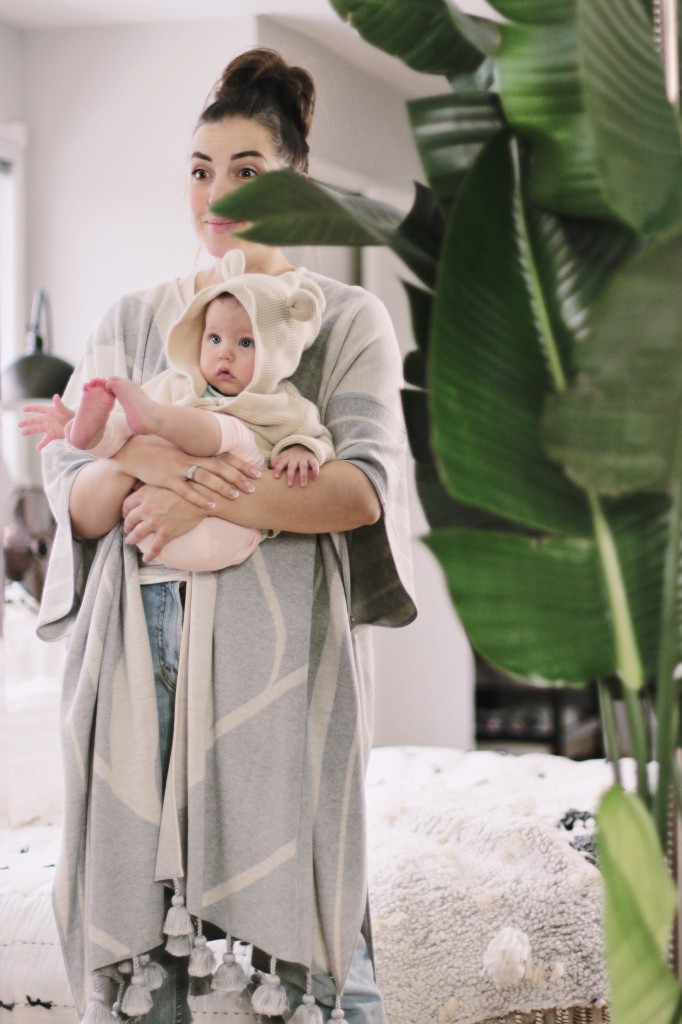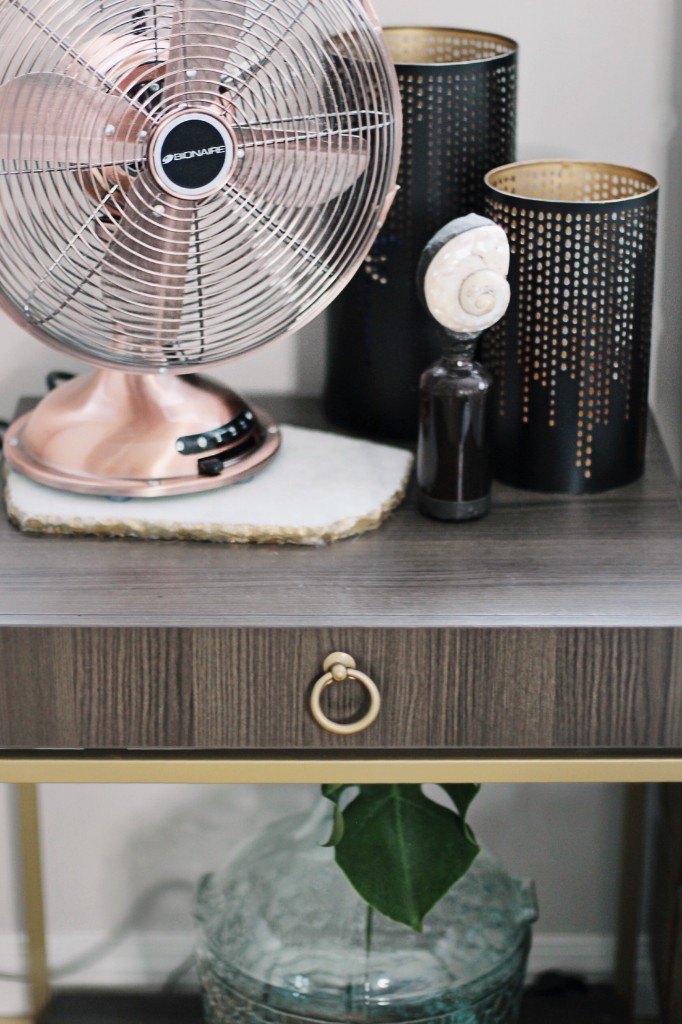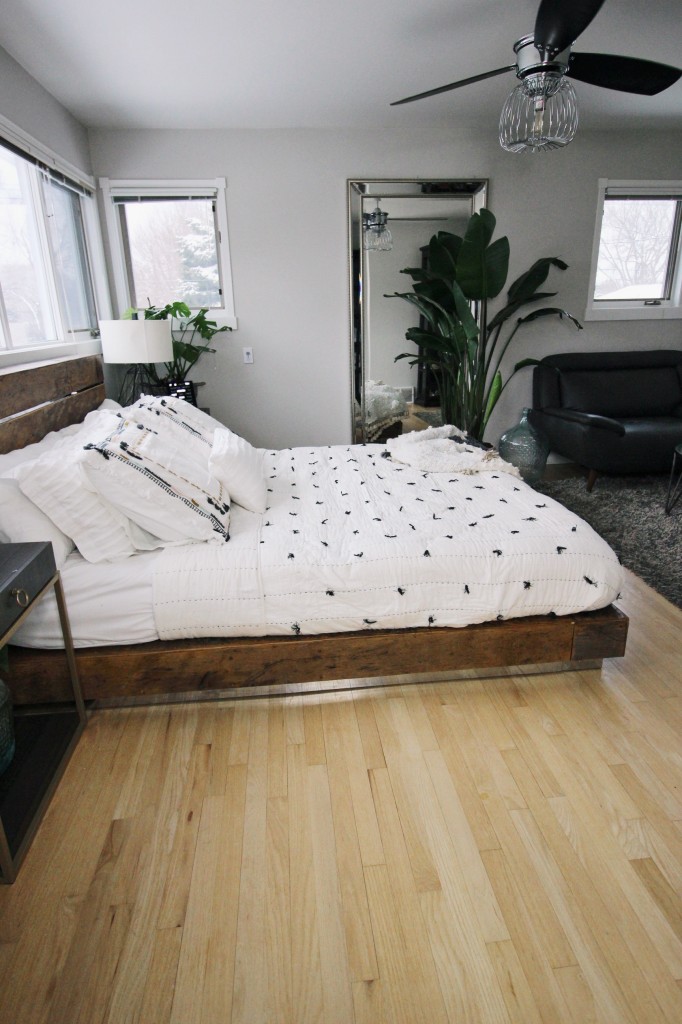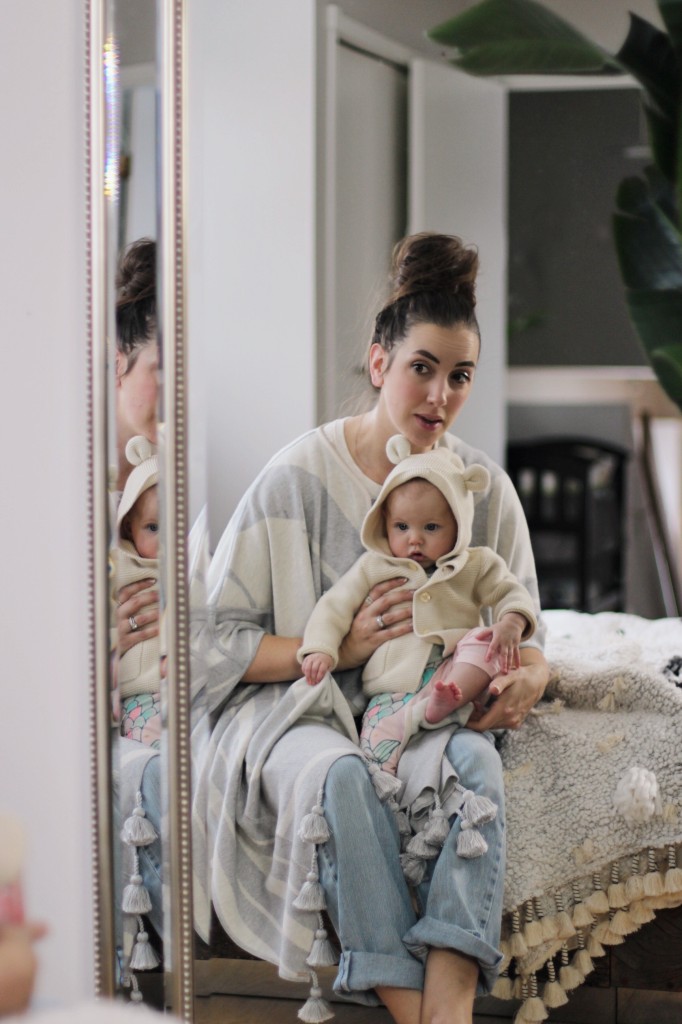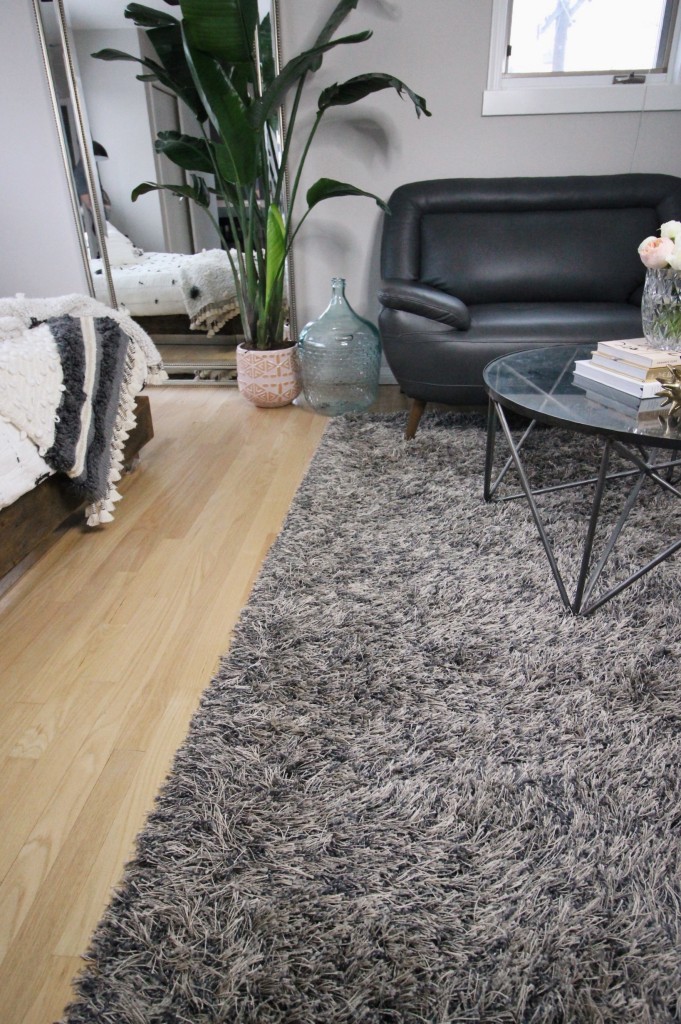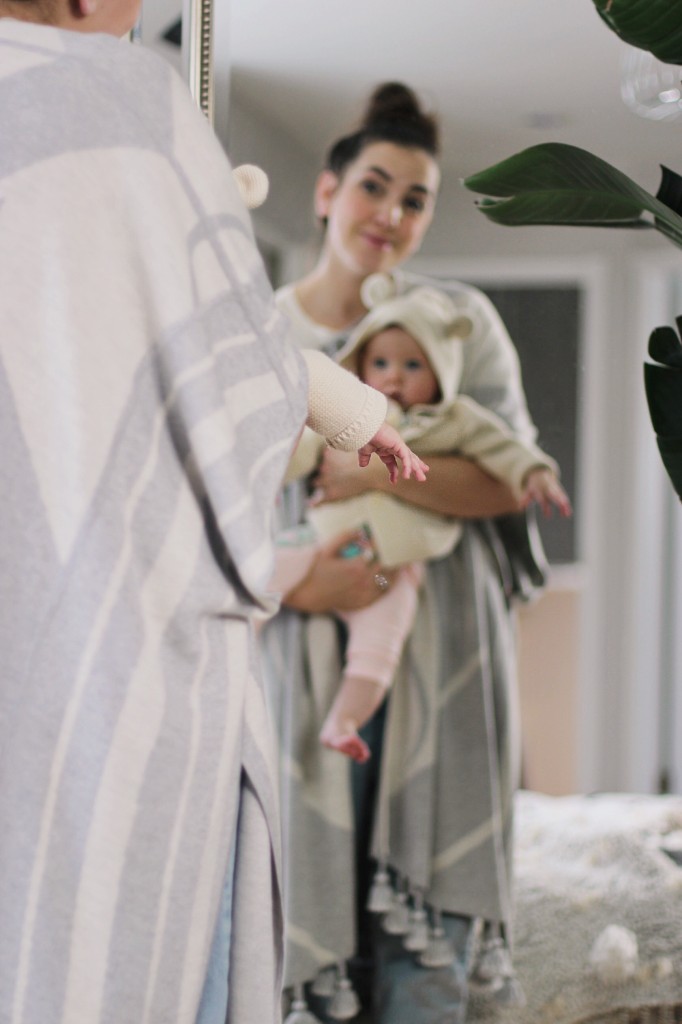 I'm still on the hunt for a new bed frame and mattress. Most likely we will move this one into Alastair's room as his big boy bed. Next week I'm going to The Brick's Tent sale, fingers crossed I find the bed of our dreams at a big discount.
Disclaimer: This post was sponsored by The Brick, but my thoughts, style and opinions are my own.