It is finally here, our master bath renovation reveal, I know you've see a bit of it in previous posts on my insta stories and social media throughout the transformation process. We've gotten so many questions from where we found this oversized round wooden mirror to how I got away with pink cabinets with my hubby! All your material sourcing questions will be answered with this post, thank you for your patience… I wasn't ignoring your questions, I just wanted to answer them all in an easy access blog post. Without further ado welcome to our new and improved glam master bathroom.
When we moved in this summer I knew I wanted to update this bathroom. It had not been changed since the early 90′s and it clearly needed a bit of help in the design department. We designed the space around this round mirror concept from The Brick and the look of light bright marble bathrooms I had been pinning on Pinterest for months. The moment we found this oversized round mirror we knew that meant two pendant lights for the vanity and we would want to tie in small wood accents throughout. I found this crystal and wood block in store from The Brick, accents vary per location but you are sure to find something unique when you pay them a visit. It was so worth the hunt… they also have an amazing selection of special order items online too. Our contractor made these the custom bench and shelf to add those rustic elements to this feminine place.
For those of you that were asking where we found these amazing pink and gold cabinets, they are custom made woodwork by Attlea Inc. They are locally owned in Edmonton and are known for their modern designs and amazing craftsmanship. They used Benjamin Moore "Flush Pink" paint # 2081-70. Dustin mirrored that exact colour on the accent wall above the bathtub. I love the faded pink with the touches of silver and gold throughout the place.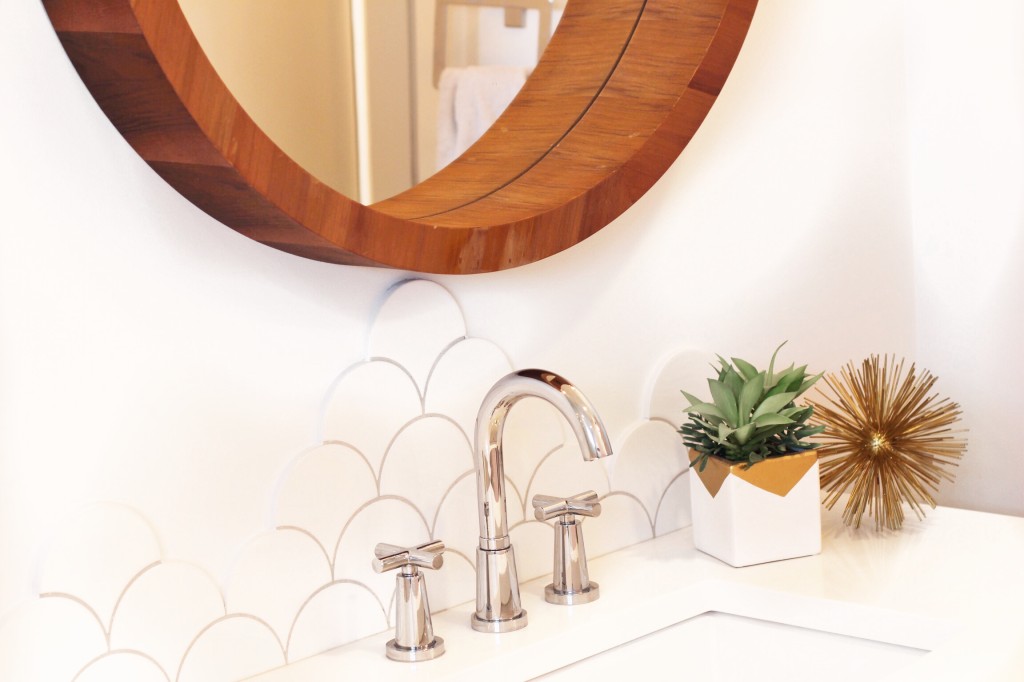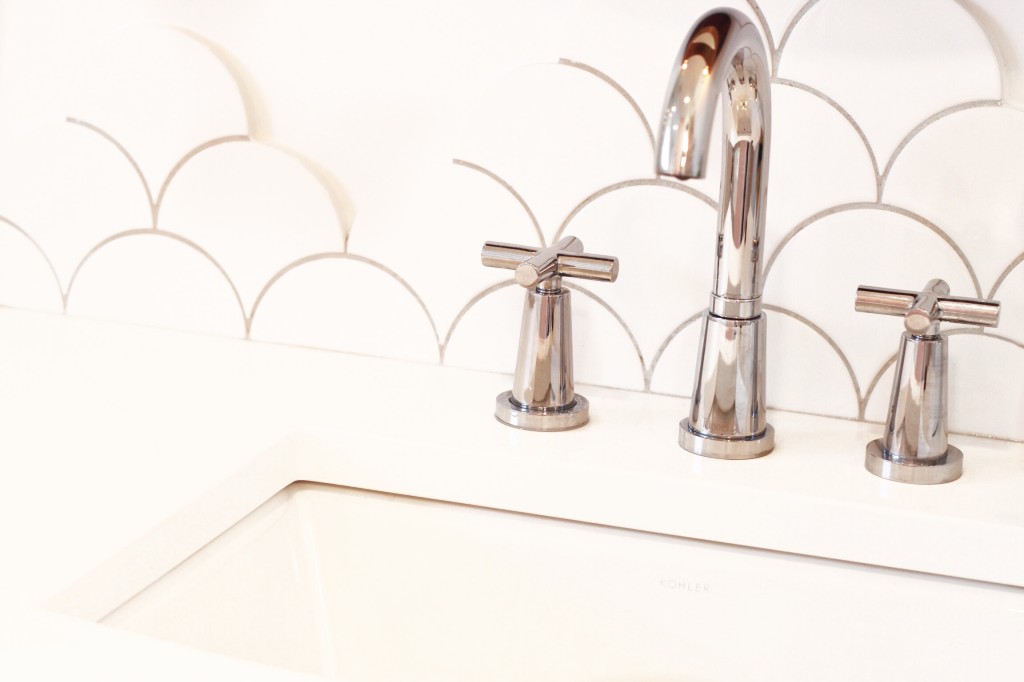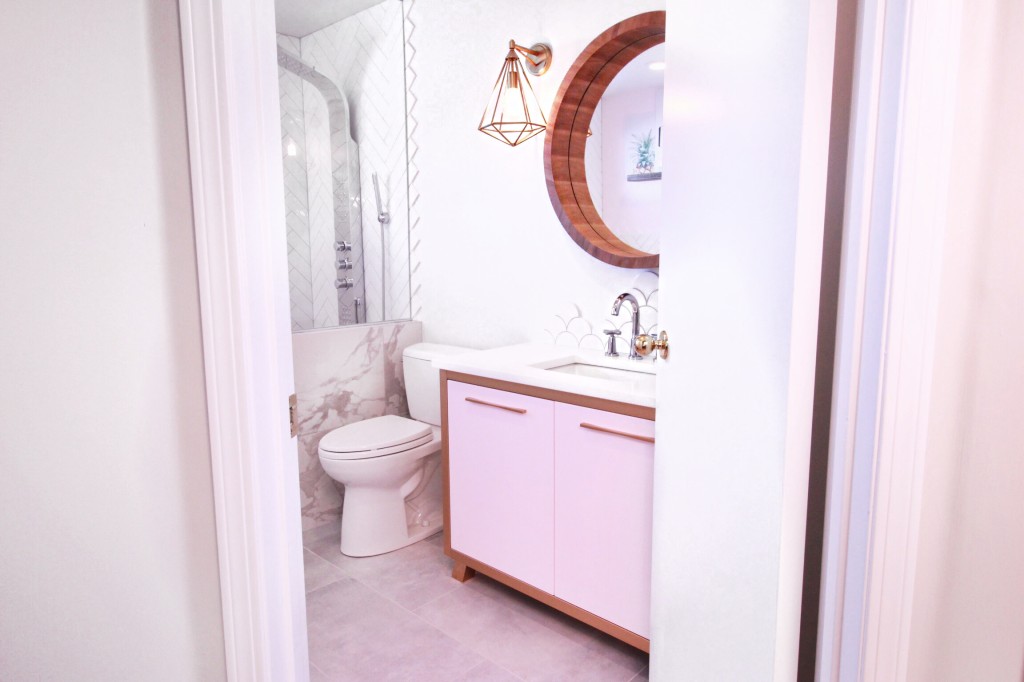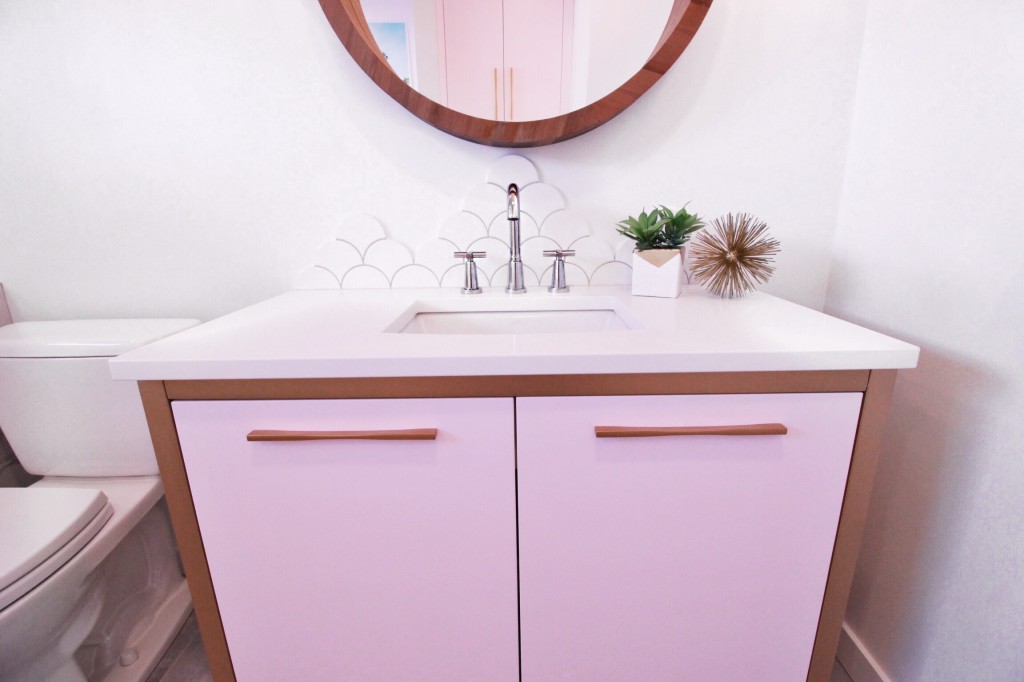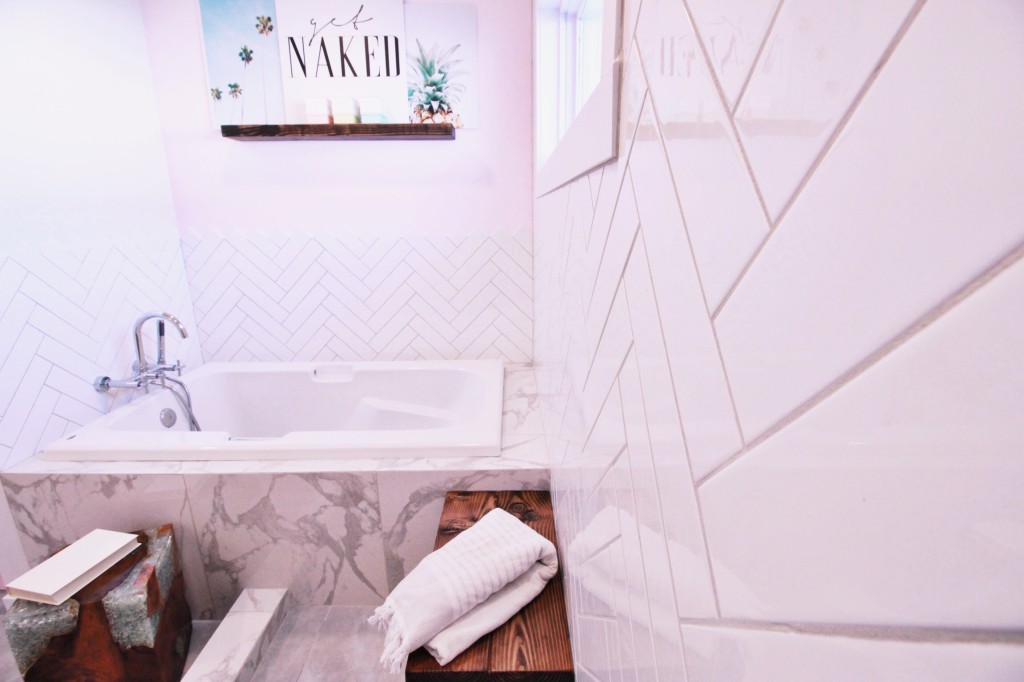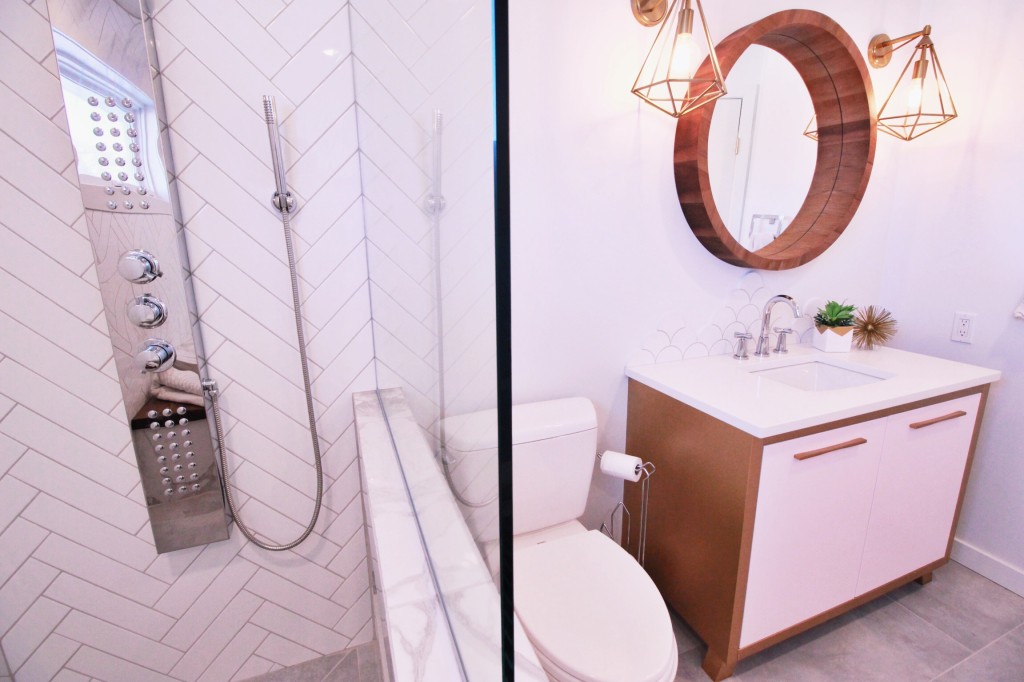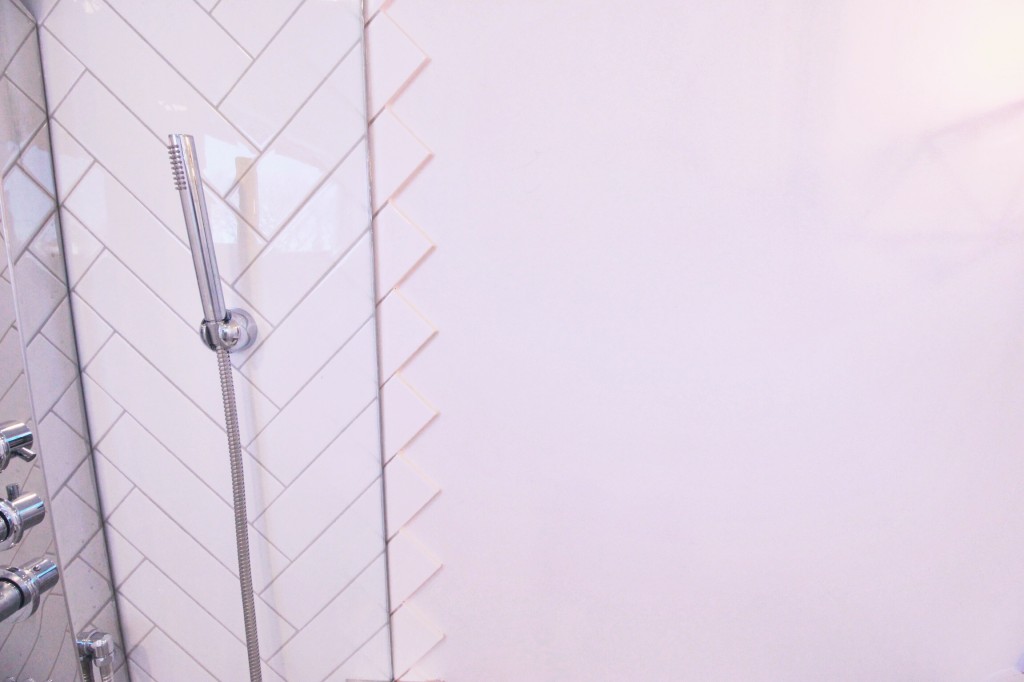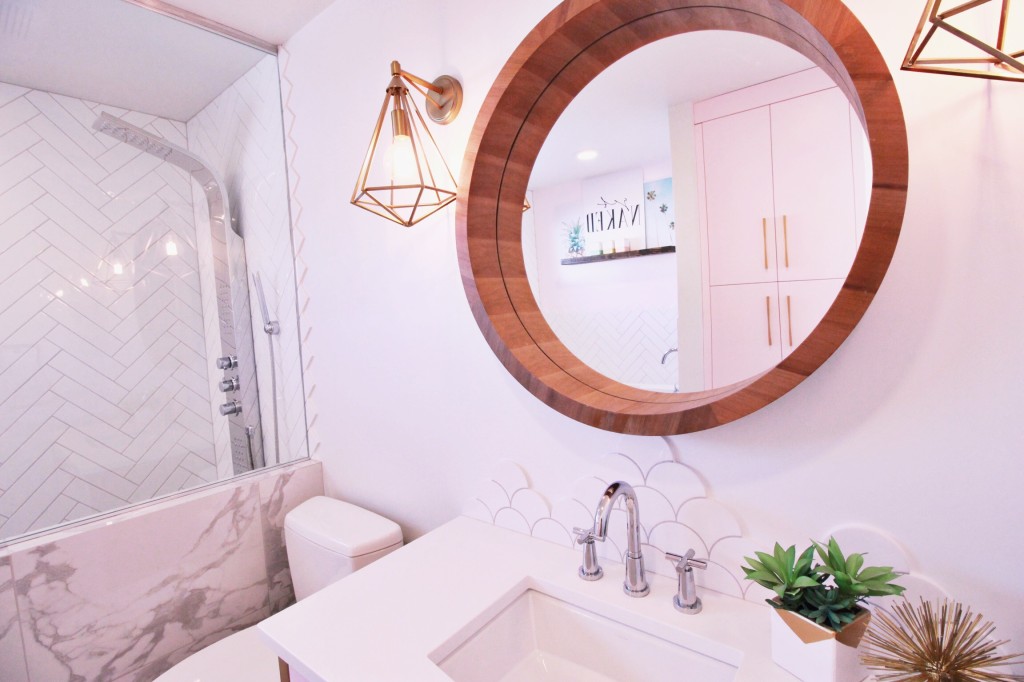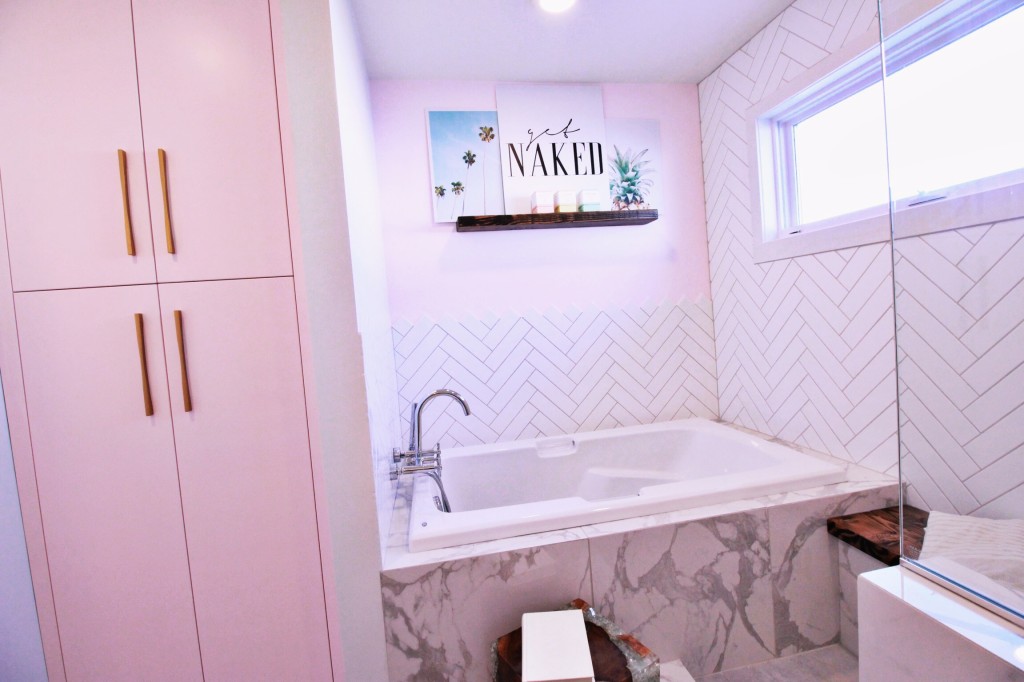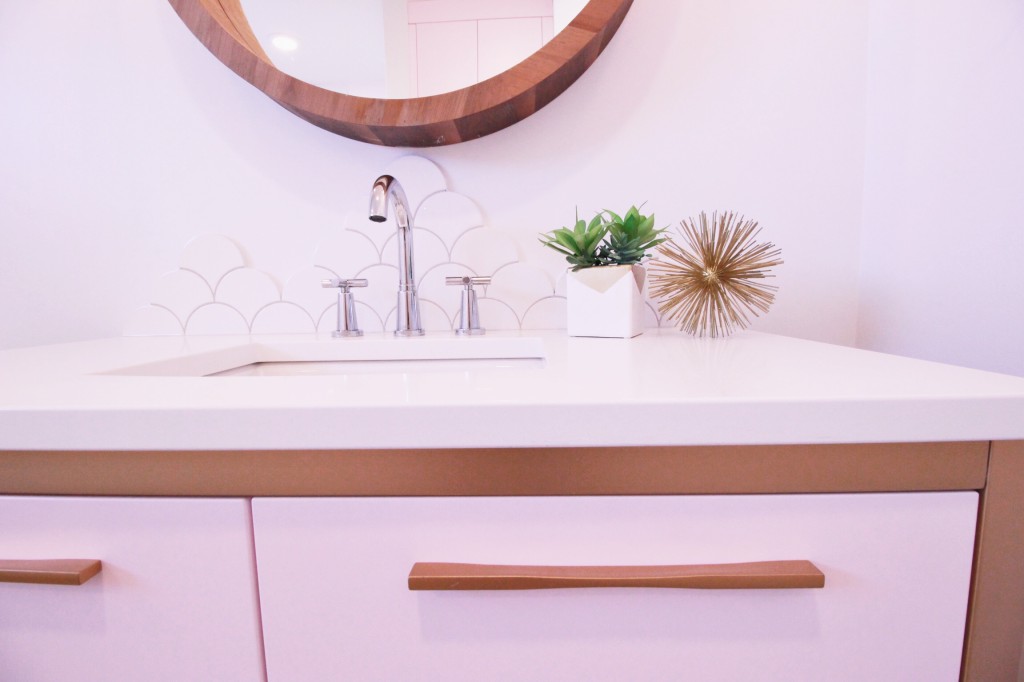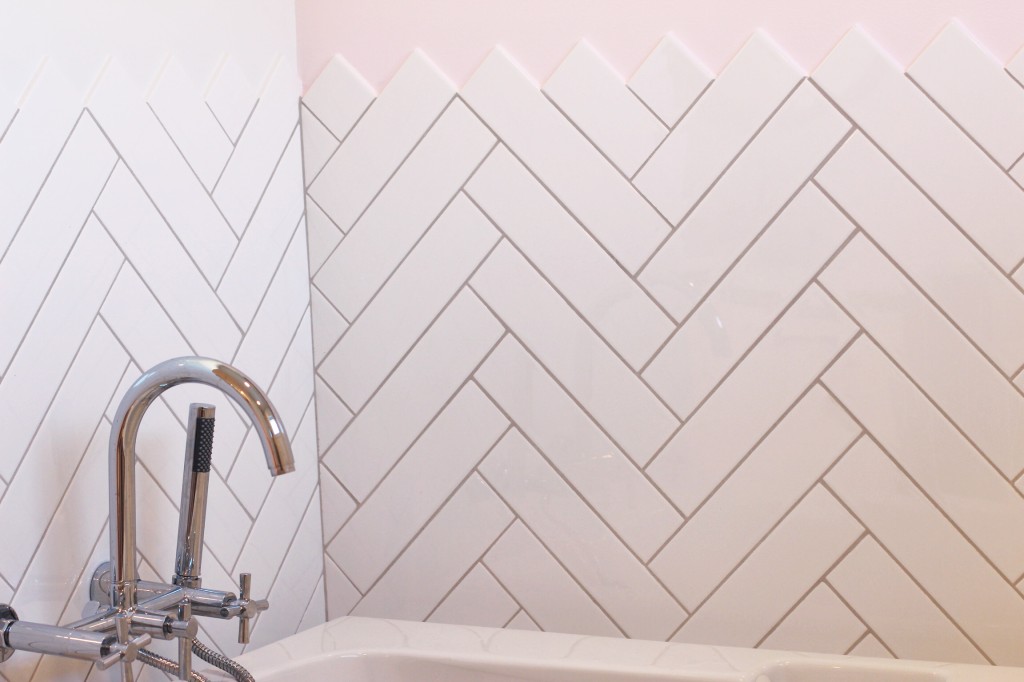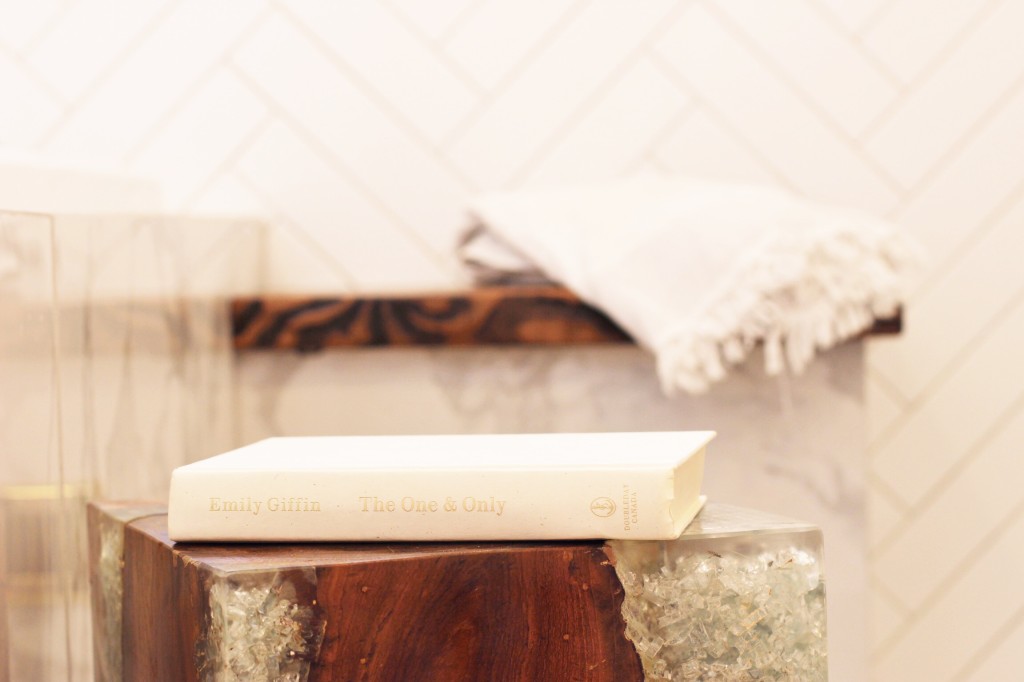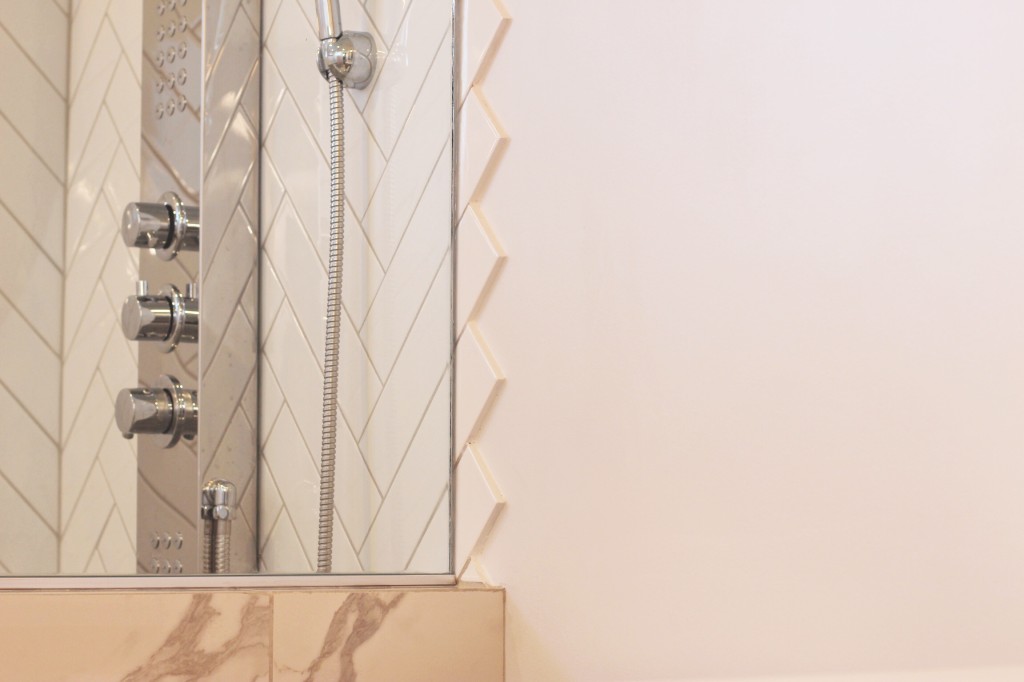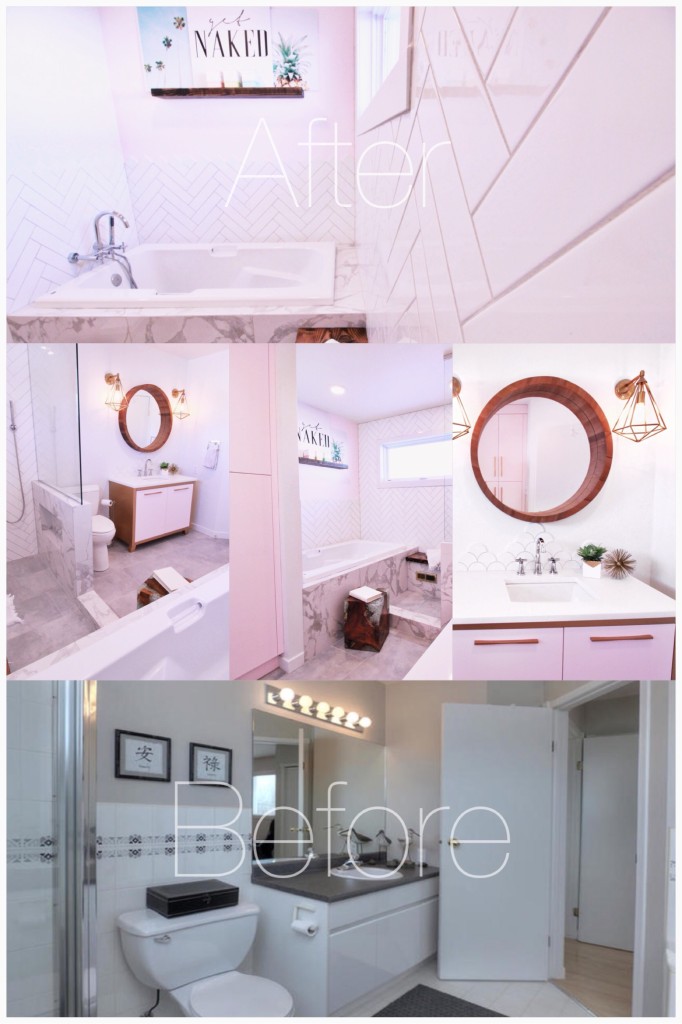 Disclaimer: The Brick sponsored this post but my thoughts and opinions are my own.