I've got spring fever big time, I'm sure this warmer weather isn't helping the bug. Every spring I get the urge to purge, clean and re-design my main spaces. Weather I'm moving furniture around the house to change the look or changing out key pieces the goal is the same: transformation.
Currently I'm working on a few projects: our master bedroom, dreaming of our patio and our most used area the living room. Before I go completely bananas in the living room I thought I would check in to show you the progress. Here's a little sneak peek!
Gold Geo Table: The Brick || Small and Large Log Tables: The Brick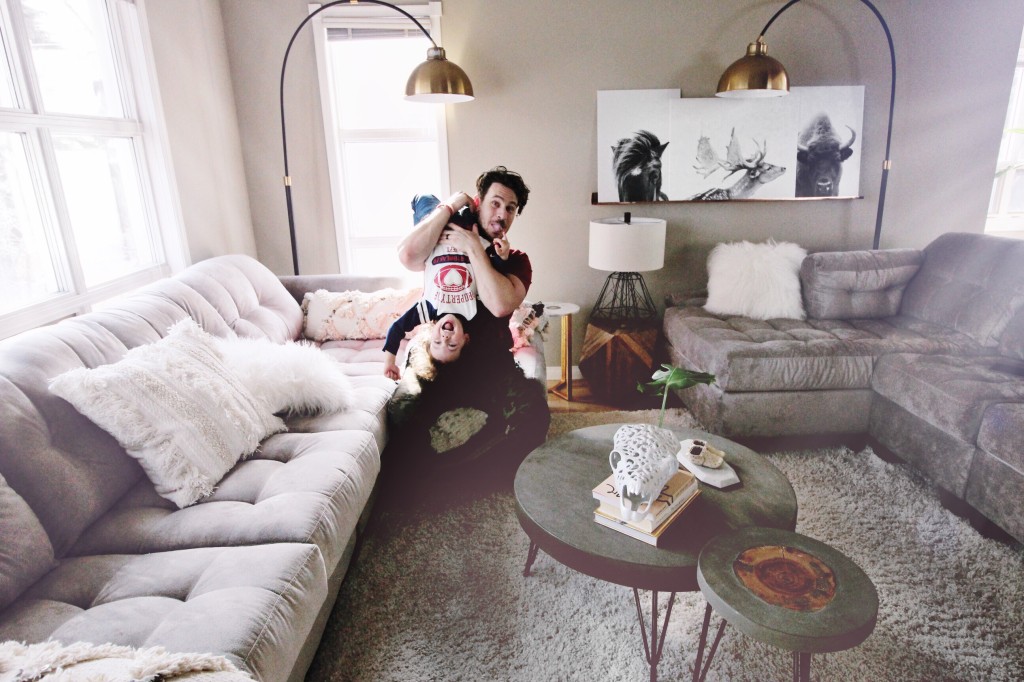 Gold Lamps: The Brick || Matching Grey Sectionals: The Brick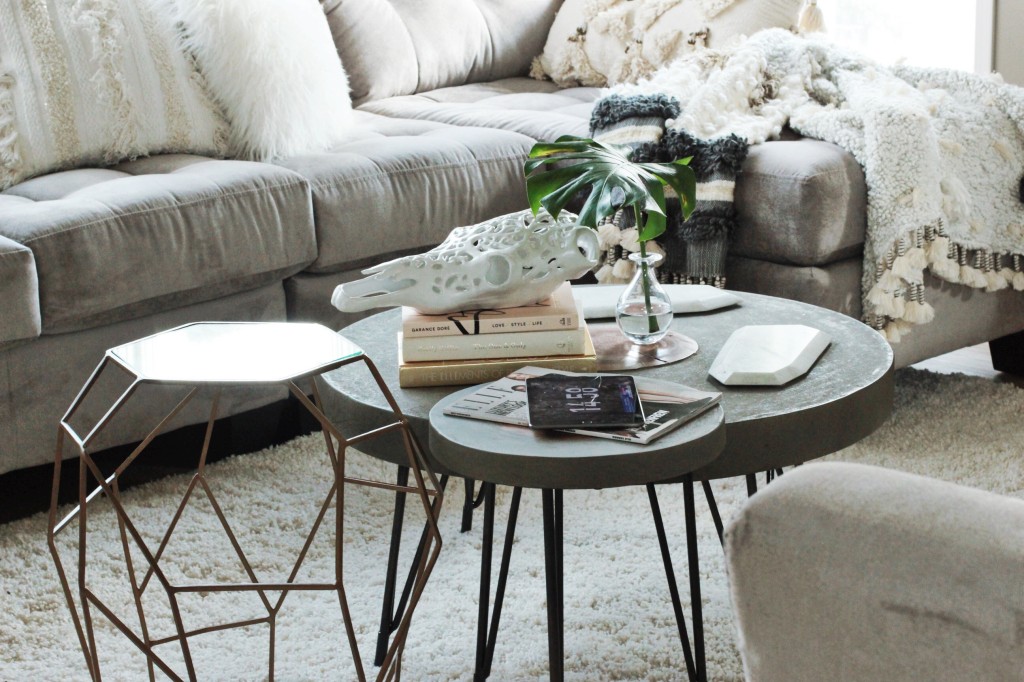 White Animal Skull: The Brick (Decor and accents vary from store to store) || Geo Marble Trays: Anthropologie || Furry Pillows: The Brick || Throw: Anthropologie
Lamp: The Brick || Gold and Marble Accent Table: The Brick || Geo Wood Panelled Accent Table: The Brick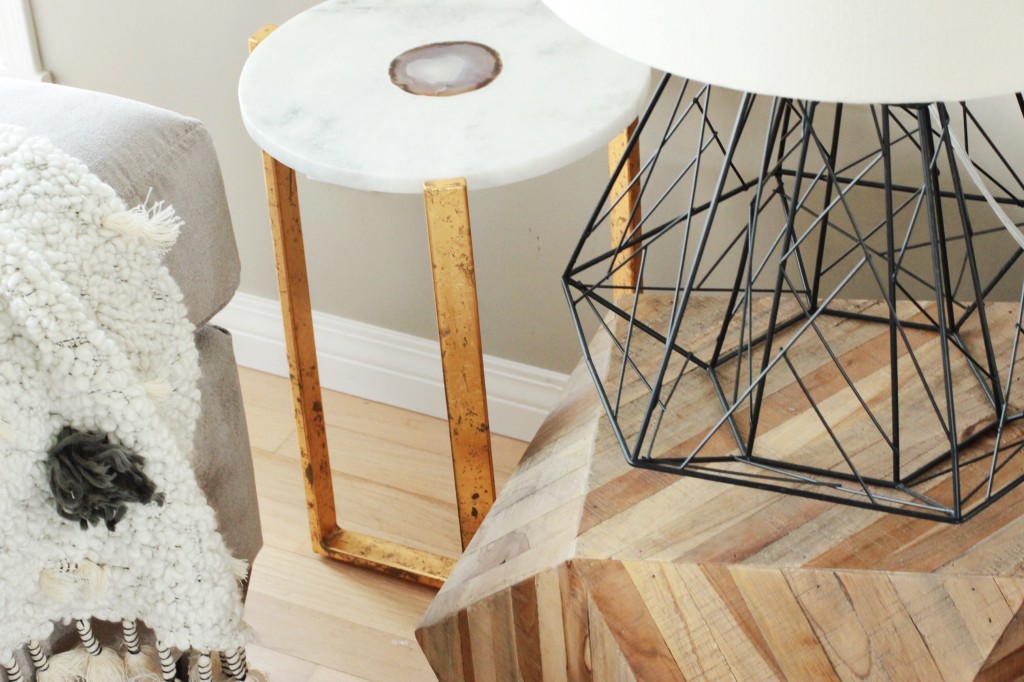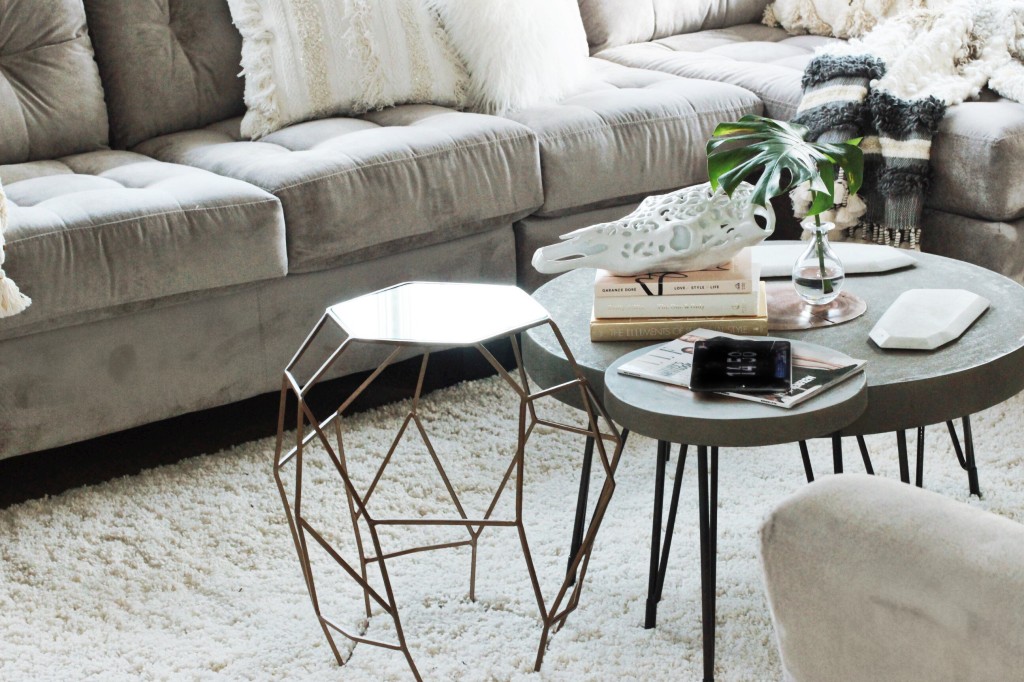 Disclaimer: This post was sponsored by The Brick, but my thoughts and opinions are my own as usual.