As you've seen my from Instagram Stories lately, we've been working on a dining room decor update. I wanted to transition the space into a modern airy spot that would be both welcoming to guests and be functional for our little family on a daily basis. When I saw this Bari set from The Brick it set the style transition, I LOVE these chairs! They are leather so they are wipeable for little people fingers but also padded for the comfort of our guests for longer seated dinner parties. We went in store and found also all of the accessories pictured to style the room and complete the transformation. These wooden geometric diamond scones were the perfect addition to our wall. And easy to install! I've linked up the room below, happy shopping friends!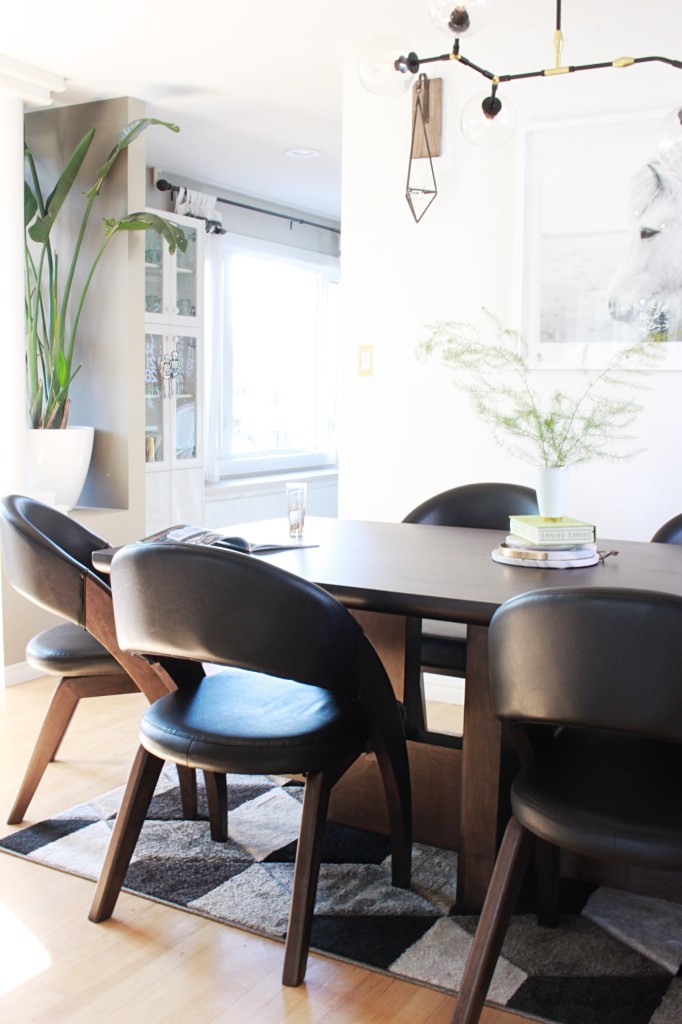 Dining Set || Rug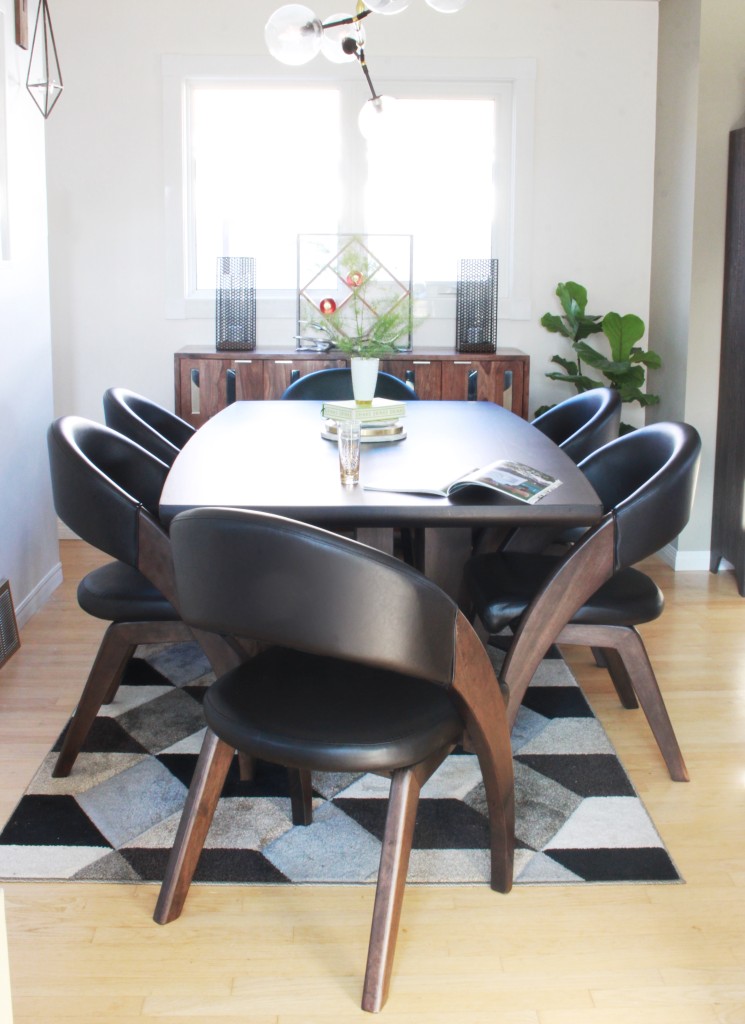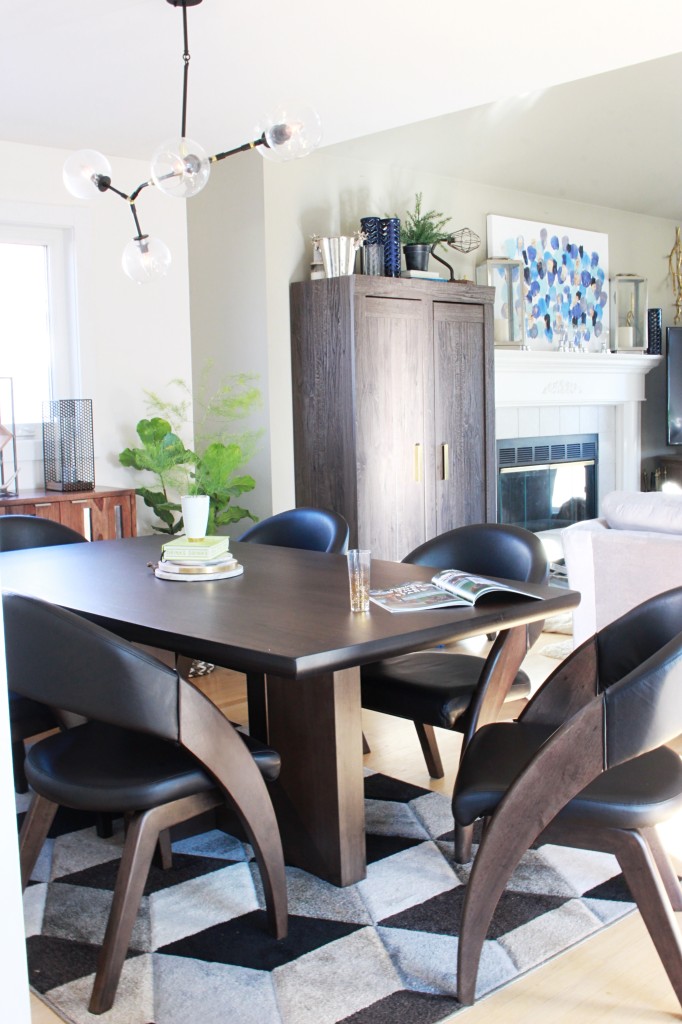 Tall Cabinet || Server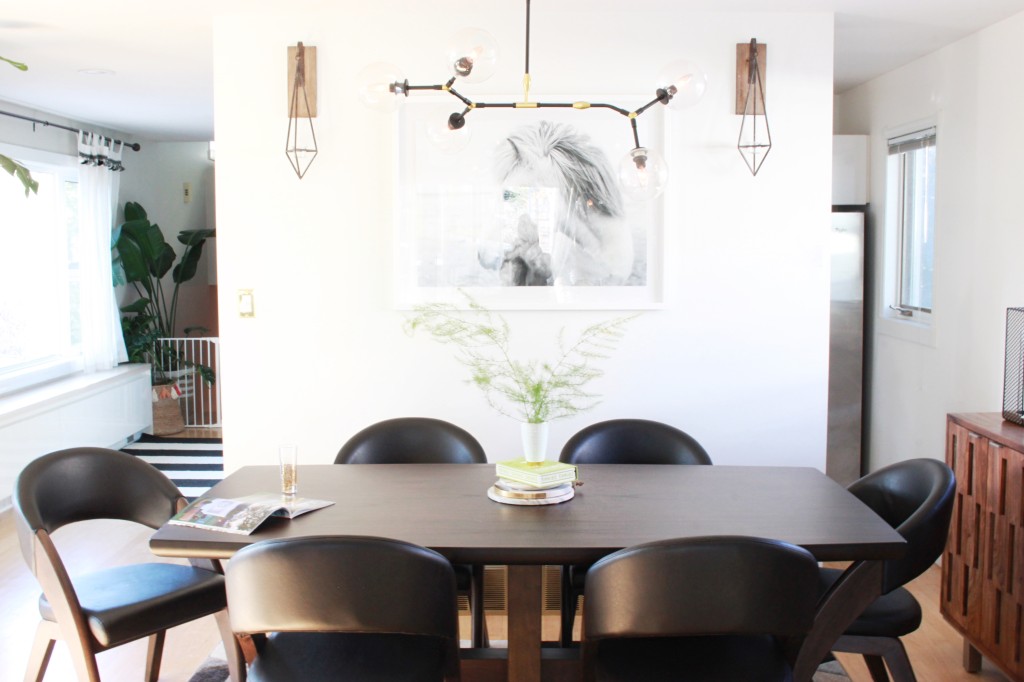 Wall Scones (In Store Find)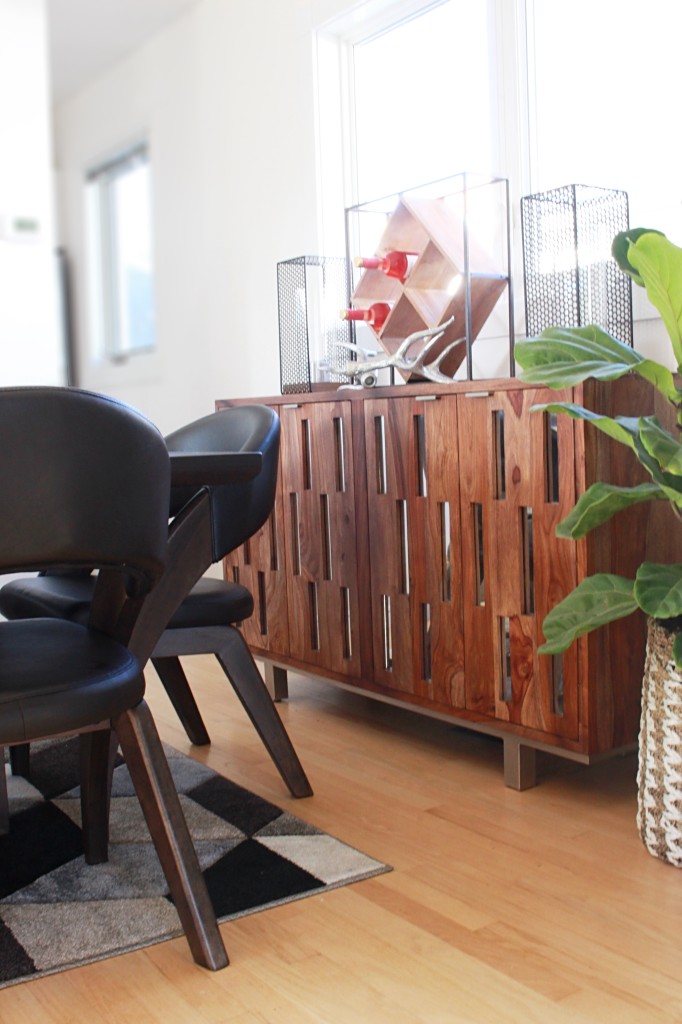 Candle Holders ||Wine Rack || Silver Antlers (All in store finds)
Disclaimer: This post was sponsored by The Brick but my thoughts and opinions are my own.