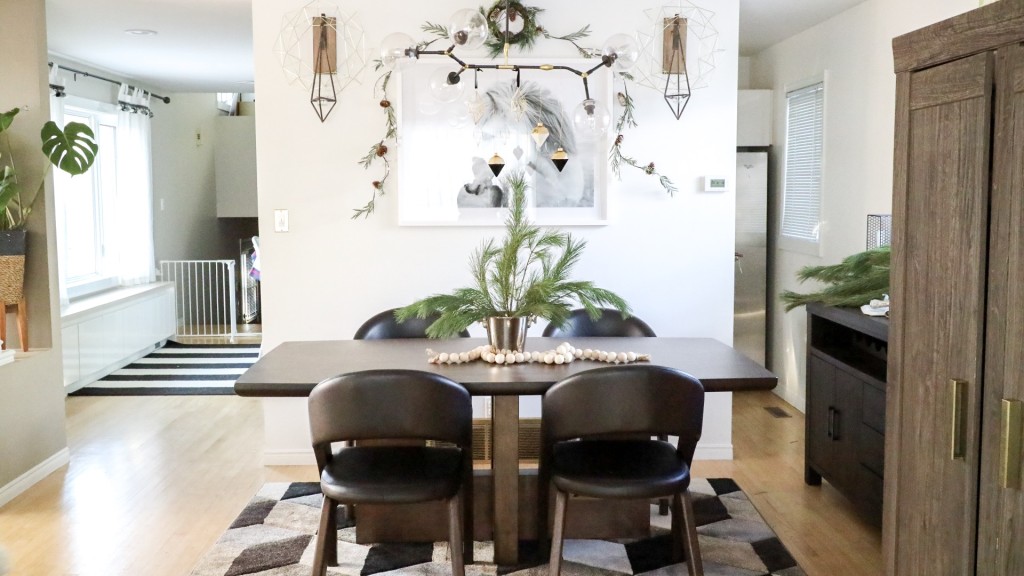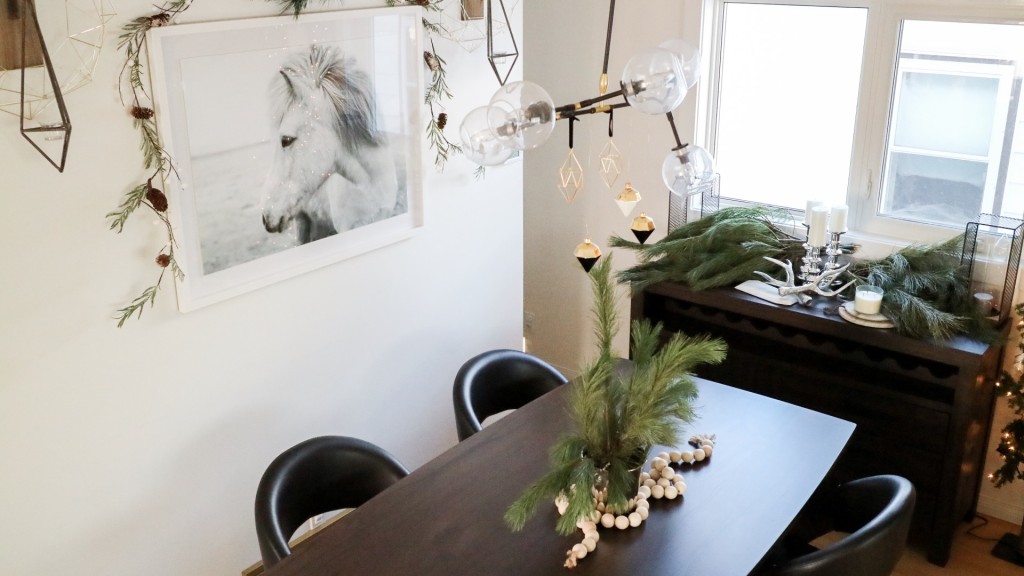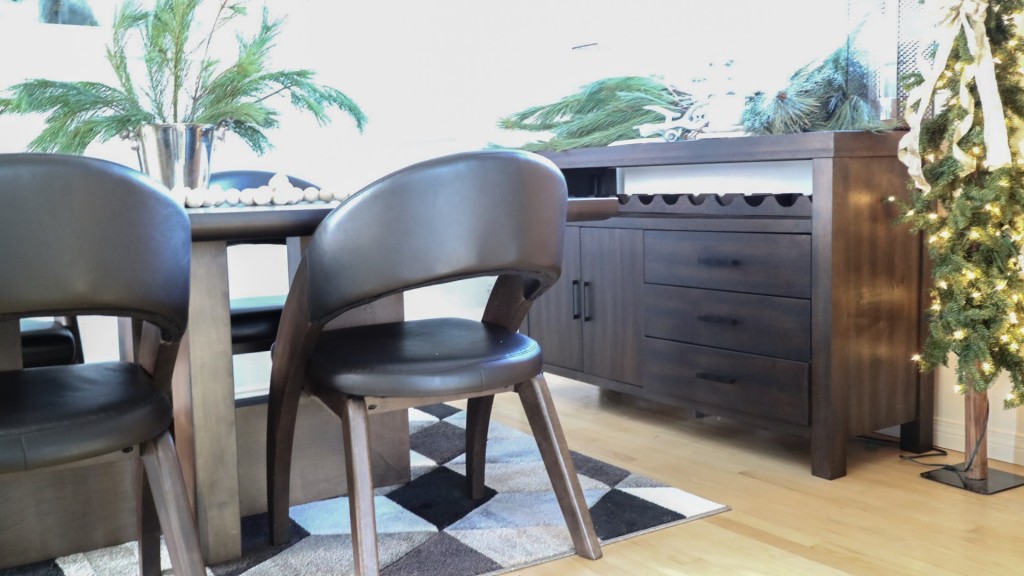 Server || Dining Set || Rug || Wall Scones ( In store find from The Brick)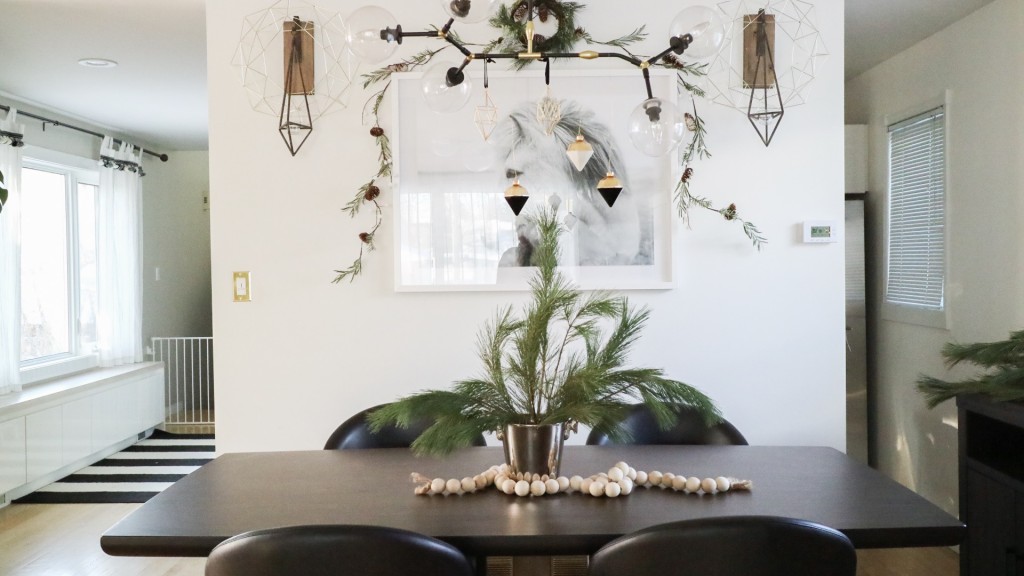 It's the most wonderful time of the year! I simple love the holidays. Since posting our dining set up on my IG stories I've gotten quite a few questions about our minimalist take on decorations. Honestly, I'm loving it. Not only is it cost efficent, I still feel like we've captured that festive feel without breaking the bank. The key to my Modern Minimalist Christmas style: great furniture to begin with! You don't need tons of seasonal decorations to get a room looking great when it already looks amazing. We went with dining set from The Brick mainly because I loved the look of it. But also, the padded leather chairs are comfortable and wipeable for the kids. The Bari set is so stylish and clearly became the focal point of our room.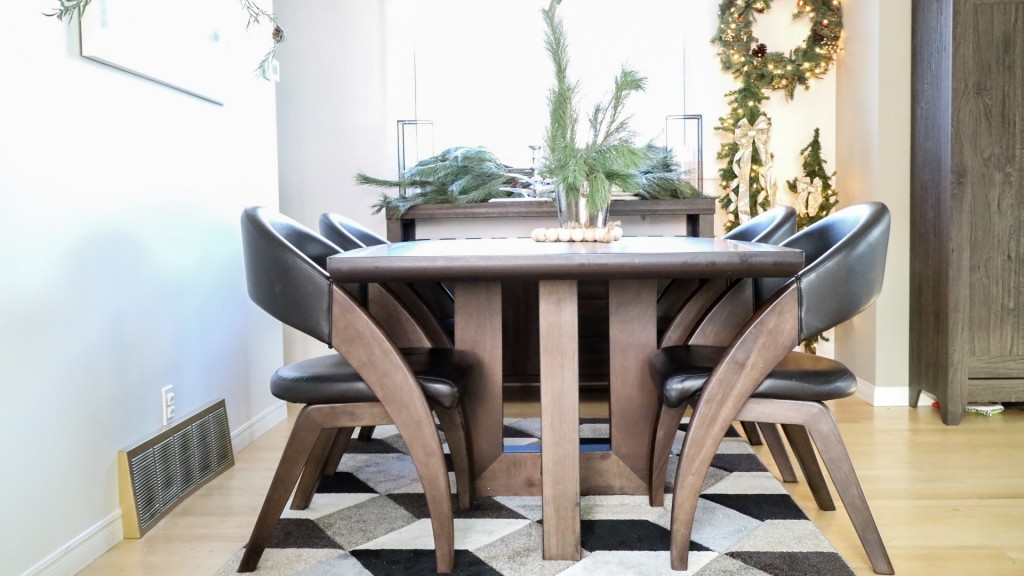 We added fresh greenery to our Jade Server for that festive look and unreal smell. For more of a festive scent to the room, I added seasonal candles to those mazing black honey comb candle holders I found in store from The Brick. To keep with the minimalist theme, I stored away our table clothe, running and napkins in the Jade Server for a decluttered look. Simple and chic without breaking the bank on an over the top tablescape.
Lastly, I added a sparse garland to the picture and some geo shaped decorations to the light fixture. It only took me a few minutes to get so much visual impact with just a handful of seasonal decorations.
I wanted to remind you that The Brick has an unreal contest running. Grand prize is up to approximately $35,000 in furniture to decorate your home. Or monthly prizes too! Head to their My Brick Home Holiday Edition catalog for all the details. Not to mention even more festive decorating inspiration.
Disclaimer: The Brick sponsored this blog post but my thoughts, opinions and style choices remain my own.