One of my favourite features to our kitchen is the counter seating. Whenever we have family and friend gatherings everyone seems to congregate in the kitchen while I cook. Don't get me wrong, I love the company but this set of seating has really come in handy many a time.
Casual seating is a great feature to add when your space can accommodate for it. Bar seating or counter seating; either way it's another piece of furniture with that welcoming feel like you want them to "stay a while." When we host large seasonal gatherings like Christmas or Thanksgiving, this counter sit up doubles as the "kids" table for extra seating at meal time. It has become a must in terms of functionality for hosting with ease.
I've been on the hunt to find a rustic glamour bar stool like the Trudell bar from The Brick. From its clean-cut design to the broad swaths of treated wood, this elevated chair is solidly built and designed to transcend the trends. The pine surface has been subtly wire brushed for a more natural look. Meanwhile, the golden brown finish raises these attractive details to your attention. I love how it pairs with the banana leaf wall paper and animal hide mirror I found in store from The Brick. Plus, the wipeable surface will survive my toddler tornado with easy clean up post dinner.
Have you thought about adding a set of casual seating to your dinning space?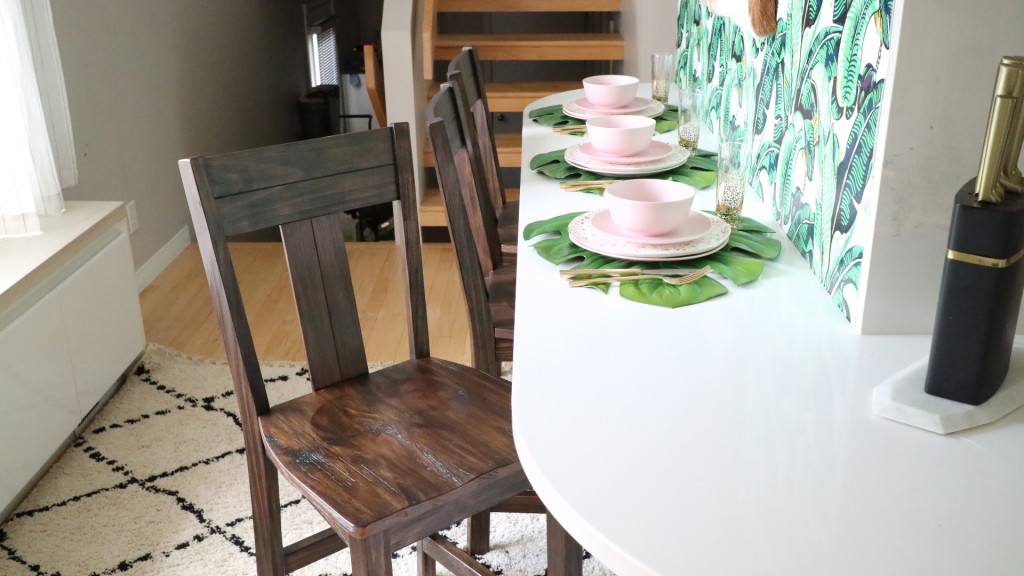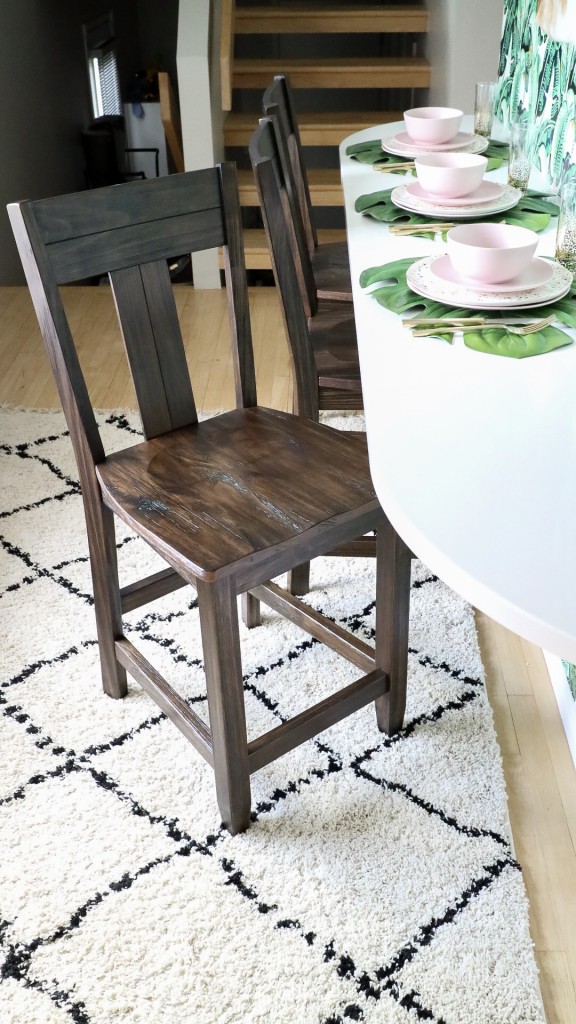 Disclaimer: This post is sponsored by The Brick but my thoughts and opinions remain my own.