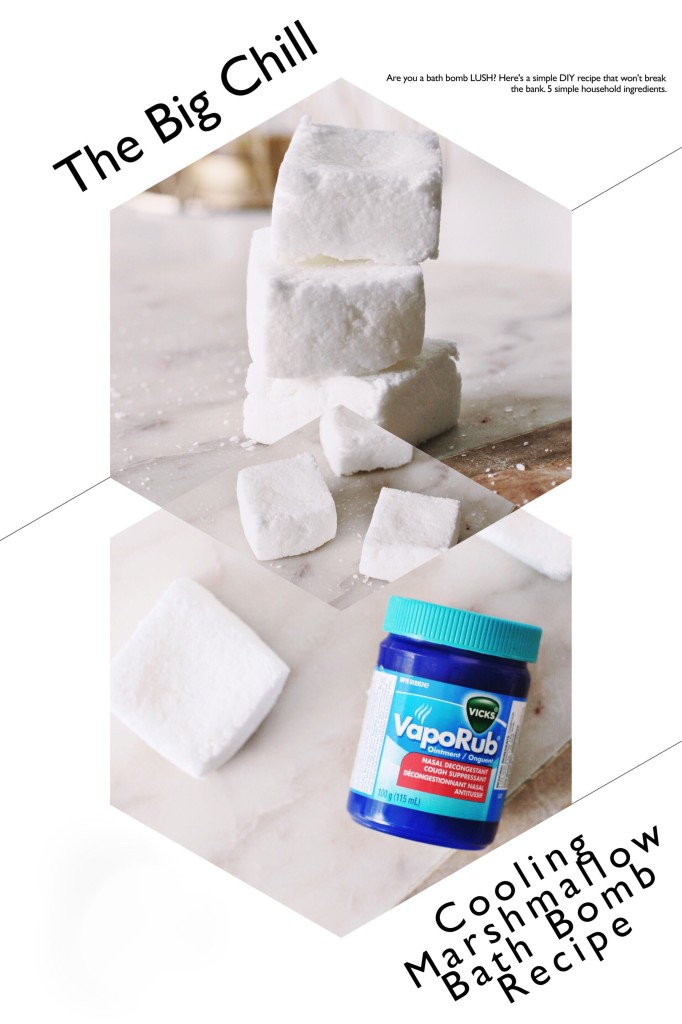 Recently my little guy has gotten addicted to LUSH bath bombs… let me tell ya those things are not cheap! So instead of either letting him pamper himself out of house & home or burst his bath bomb dreams I decided to make some myself! How hard could it be to make a fizzy luxury bathing product? The answer, not hard at all and this is coming from a very craft inept person. Here's my simple bath bomb recipe:
1 cup baking soda (Food grade, NOT washing soda)
1/2 cup citric acid
1/2 cup Epsom salts
1 tsp. water
2 tsp. coconut oil
1 tsp. vapour rub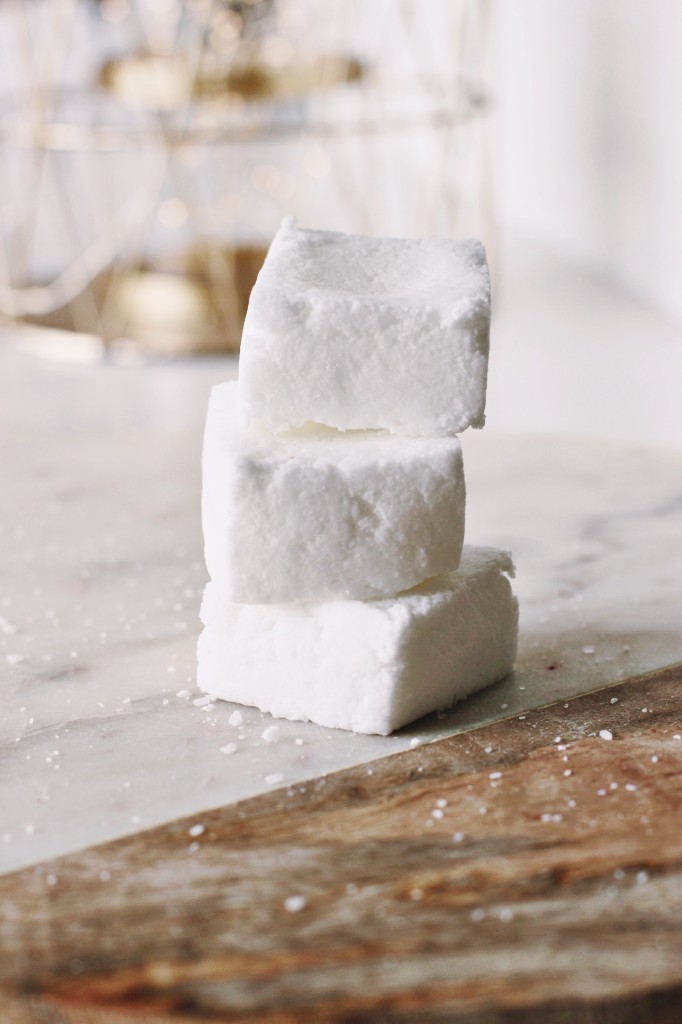 Mix dry ingredients in a large mixing bowl.
Next add the coconut oil and vapour rub… mix lightly.
Here's the only difficult part, adding the water. You don't want to add it to quickly to the mixture or you will cause the fizzy bath bomb reaction. I found that it is easiest to use a spray misting bottle and spray a few times, mix with hands… spray a few times, mix with hands. Repeat this step until you get the mixture to start sticking together a little. You are not going for cake batter… more like still dry and flaky cookie dough. AGAIN DO NOT ADD TOO MUCH WATER or DO NOT ADD WATER TOO QUICKLY. You want to save the reaction for the bath later!
Finally, place mixture into moulds of choice. I used large silicon ice cube trays from Epicure. Go with what you've got! Cute cookie cutters, silicon cupcake trays, or just an ice cream scoop will do the trick. Press down on mixture, gently remove from mould and place on parchment paper to dry.
*If you want some added glitz, you can press a little more salt into the tops before removing from moulds.
There you have it easy cooling bath bombs! Perfect for cold season or hot summer days.
Depending on the mould size this recipe should make around 10 bath bombs.