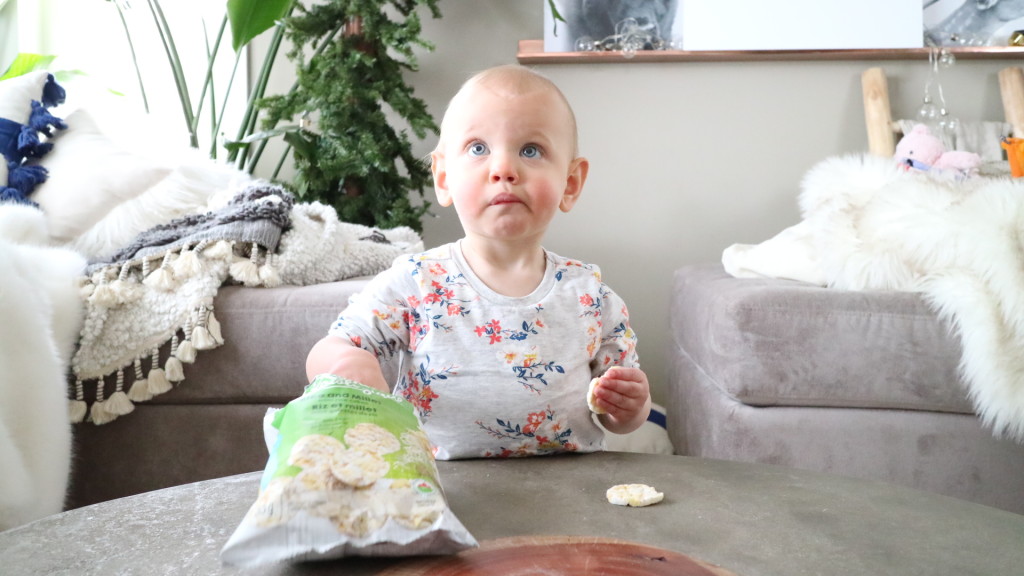 Since Alastair was born over 4 years ago, I've trusted in President's Choice Organic baby food options. It was a lifesaver for us at the time. I was overwhelmed by the usual daily mom tasks: cooking, cleaning, taking care of a new baby, nap schedules… the list goes on. Purchasing this product line at the time completely freed us up as parents to get the quality time I wanted to spend with him without the crazy food preparing hustle. And it still included nutritious organic ingredients which was so important to us as a family. Their product line is completely mobile, so I could throw a few options in his baby bag and get out of the house with no fear of looming meal times.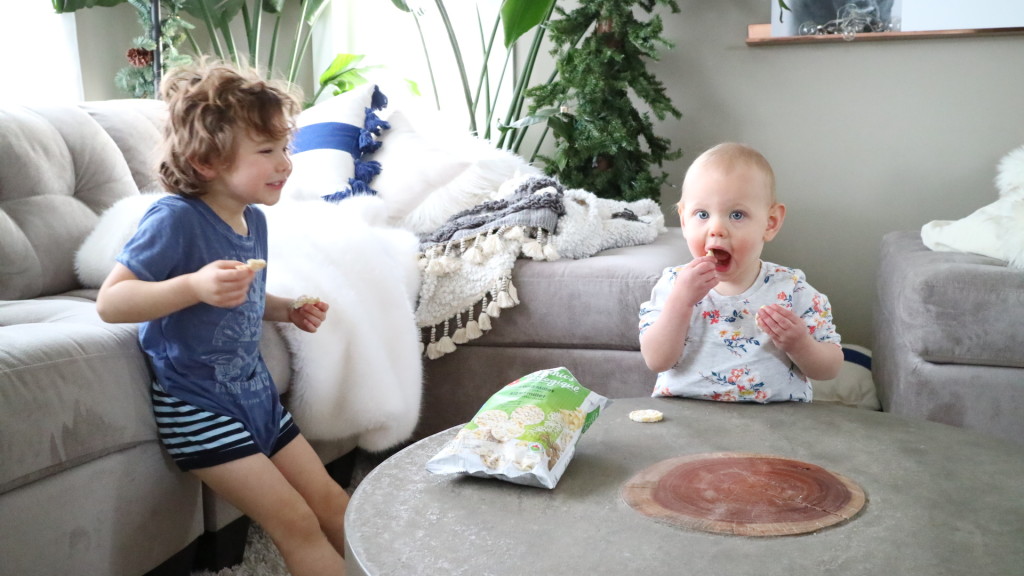 Fast forward, 3.5 years and we are still using PC Organics for Alastair and now his little sister Harper. She's entered the age of self feeding, thus far she has been loving the mini rice cakes, fruit and oats bars and of course the original puréed pouches. Their new product line fits our busy on the go lifestyle and helps me get nutritious ingredients into them throughout the day. From park dates to coffee shop meetings, both my little guys love these products and help me keep them nourished, healthy and happy.
Here are some of our favourite organic foods perfect for little hands:
Fruit & Oat bars in Blueberry Apple 
Have you tried the PC Organic Baby line with your self-feeder yet?
Disclosure: I have partner with YMC and PC Organics Baby and have received compensation. But my thoughts and opinions remain my own.