With the summer in our sights we are getting outside as much as possible. It's the time of year I notice that we start to shift from winter's comfort food to light fresh fast meals. With my little helper Alastair, we are going to share one of our family favourite recipes using organic ingredient's from Spud and seasoning from our friend's at Epicure. We've been loving the additional of our new GE Series 30″ Free-Standing Double Convection Range to our kitchen. With two ovens I can cook a meal and bake dessert at the same time. Or in this case, cook a hot dip as an appetizer while I using the other oven for dinner. I found with my last oven I never used my warming draw and it slowly transformed into pan storage. Such a waste of space. Doubling my oven space has been amazing, making cooking even easier! I don't think I can ever go back to a conventional single oven range.
Italian Pork Chop
What you'll need: 6 pork chops, balsamic vinegar, olive oil, fresh basil, fresh spinach, 2 large savoury  tomatoes, fresh mozzarella and Epicure's Balsamic Vinaigrette seasoning (or Italian blend of choice).
What you'll need to do: brush a table spoon of olive oil onto pork chops, season both sides with pinch salt and Epicure Balsamic. Cut tomatoes into thirds, season and place open flesh down onto cooking pan with pork chops. Cook in oven at 400 degrees for approximately 25 minutes (cook meat throughly). Place tomatoes on top of each chop with a sprinkle of cheese. Run under the broiler on high for approximately 2 minutes or until cheese is fully melted. Serve on bed of fresh spinach and basil. Drizzle with olive oil and balsamic vinegar.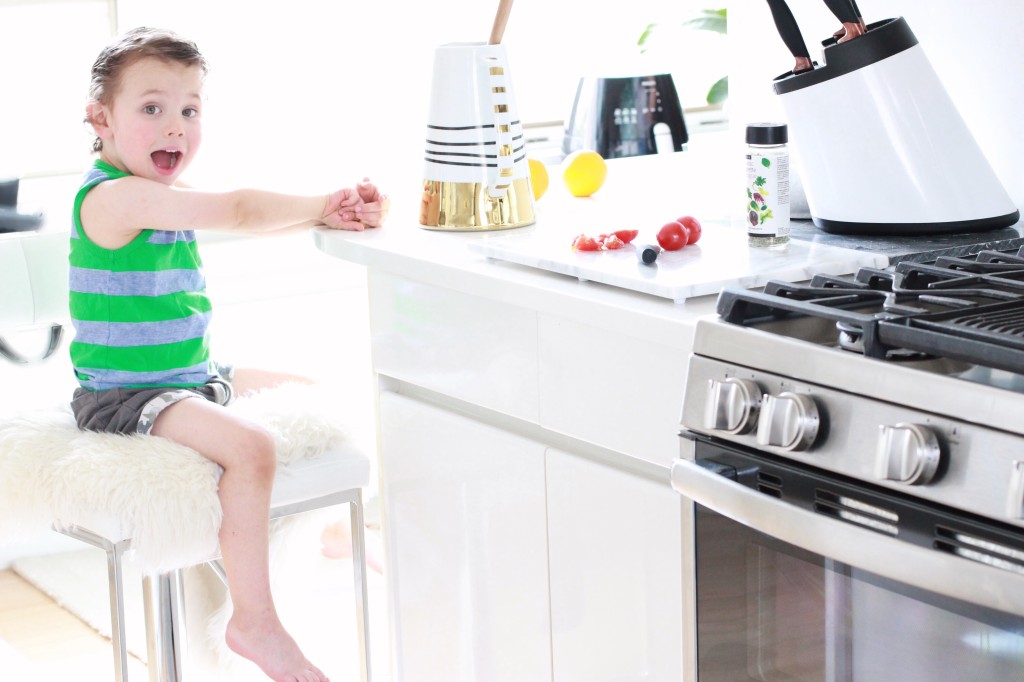 Disclaimer: The Brick sponsored this post but my thoughts and opinions are my own.