I love a refreshing drink during the holiday season, so I teamed up with Ocean Spray to bring you one of my favourite festive beverages that your guests are sure to love. You might have guessed cranberries are an Ocean Spray main stay; they are so versatile ideal for drinks/cocktails, recipes, and even holiday decorations. I love to have a variety of Ocean Spray® products in the house so I'm ready for any hosting occasion. For this recipe I'll be using one of my favourite juices, the Ocean Spray® White Cranberry Cocktail.
What You Will Need:
3 sprigs fresh mint
1 package sweetener or 2 teaspoons sugar
3 ounces Ocean Spray® White Cranberry Cocktail
1 ounce fresh lime juice
1 1/2 ounce light rum
2 ounces club soda, chilled
lime slice
The How To:
Crush 2 mint sprigs. Rub mint and sugar around inside of tall thin glass with spoon. Add Cranberry Cocktail, lime juice and rum; stir. Add club soda and ice. Top with remaining mint sprig and lime slice.
Makes 1 serving.
Holiday Tip: Add this green drink to a red tablescape for a festive touch. Or pop in a red straw for that added holiday feel.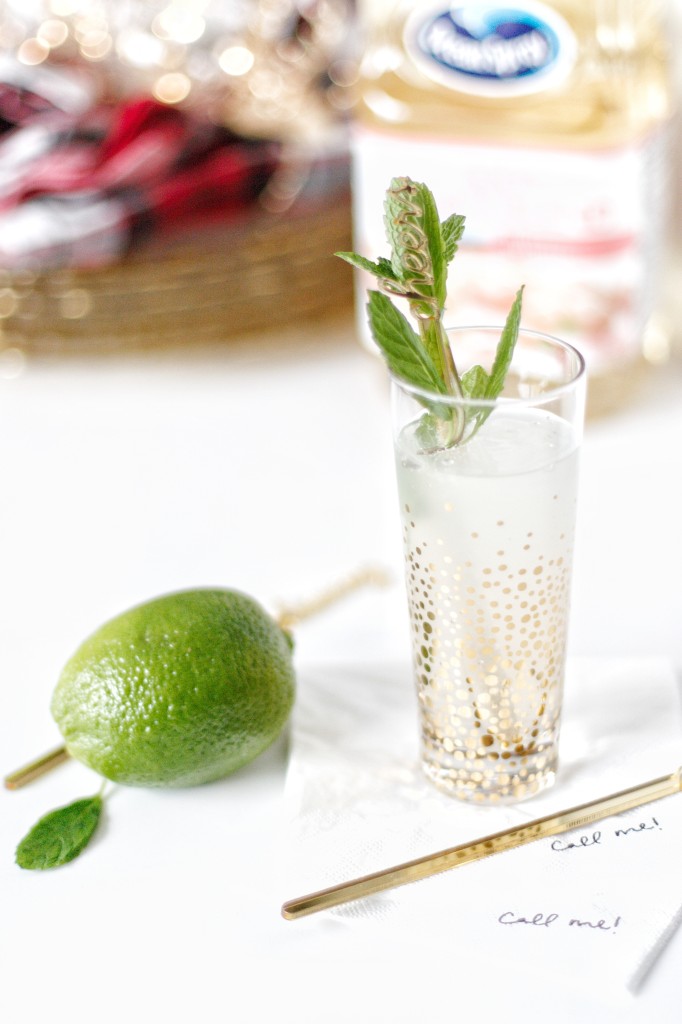 Disclaimer: This post has been sponsored by Ocean Spray but my thoughts and opinions are my own.