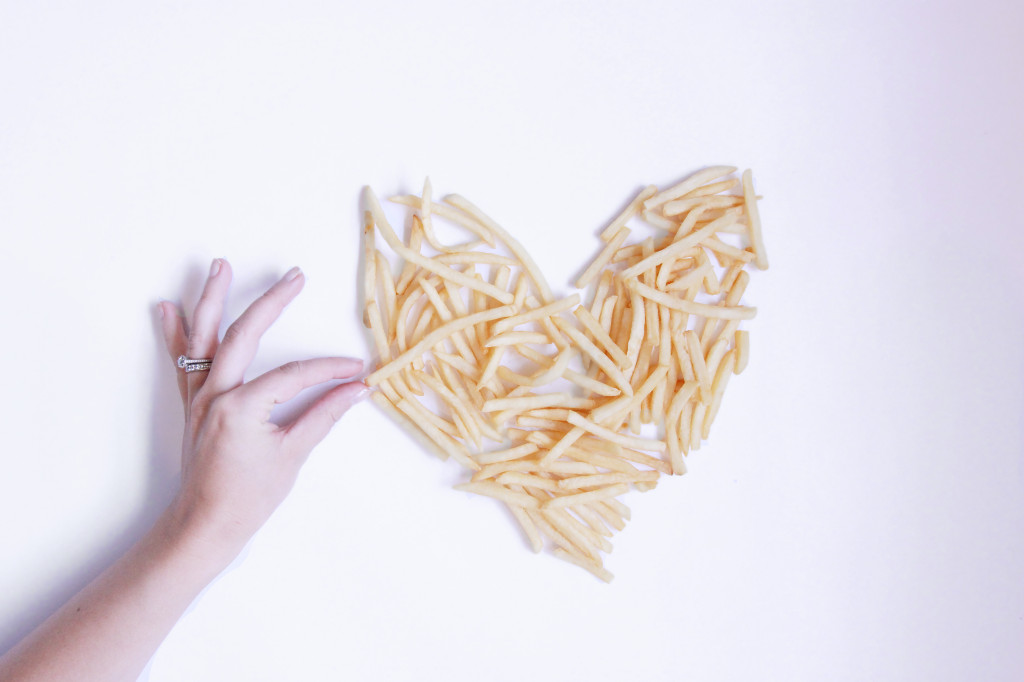 It's no secret from my snapchat to my instastory that I am a McDonald's patron. Recently I had the pleasure of taking my family out for dinner to talk about food sourcing and some of the little known facts most people don't know about our go-to on the run restaurant. Here are the three food sourcing facts I was pleasantly surprised to hear: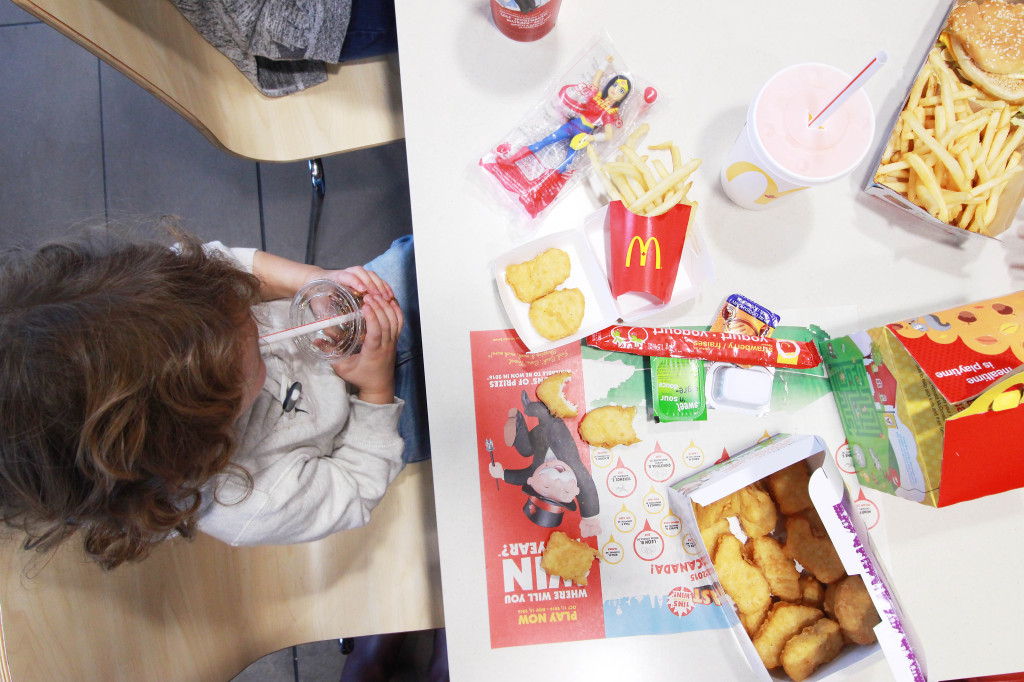 There is 100% Pure Canadian Beef used in McDonald's hamburger patties, with no fillers, binders or preservatives sourced from ranches in Alberta and Saskatchewan. Recently, McDonald's completed the first-ever industry pilot to verify Sustainable Beef in Canada, building on the company's commitment to only source 100% Canadian beef. For me, I had seen the term "100% Canadian Beef," but didn't know what that really meant and to see the steps towards sustainable beef is exciting from an environmental impact stand point.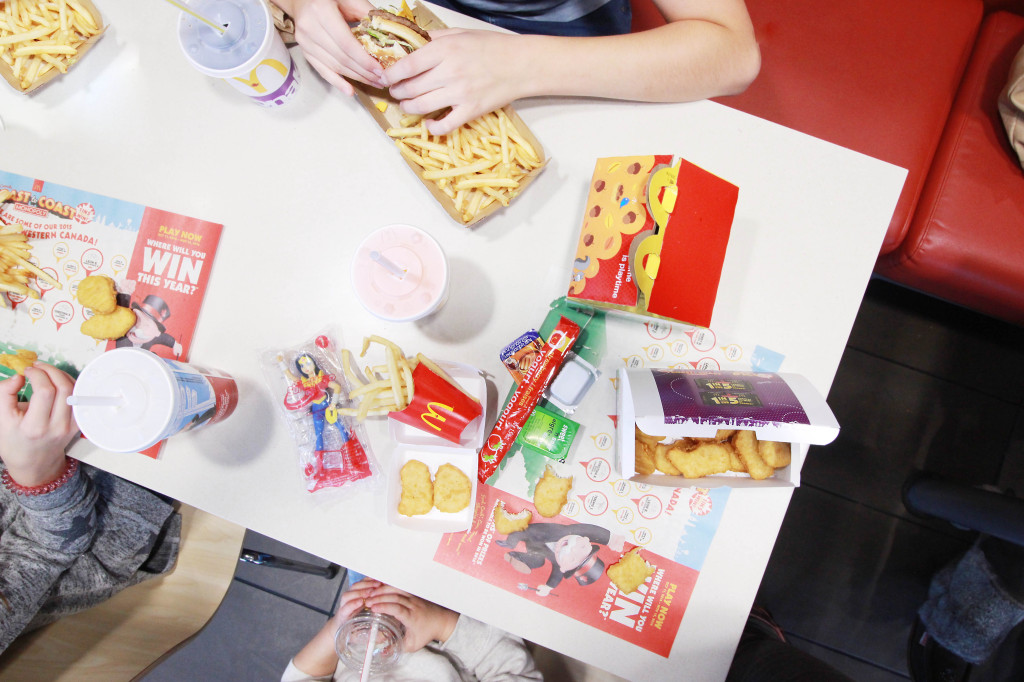 McNuggets are made without artificial preservatives, flavours or colour. Plus, they are made with 100% boneless skinless white chicken breast meat proudly raised in Ontario by Ontario Farmers. To hear purchasing chicken raised without antibiotics important to human medicine is important to McDonald's was great to hear for me, as this is easily my little guys favourite menu choice other than the apple slices.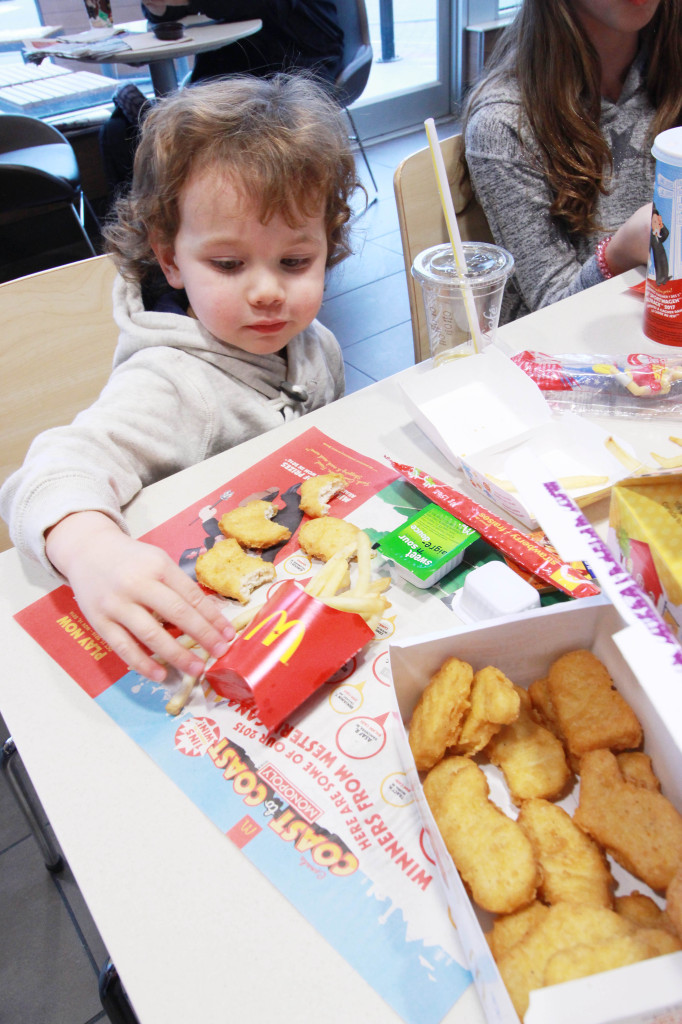 Finally, my favourite menu item… the fries! We learned they are made from 100% Canadian local potatoes from Canadian farmers and much to my vegetarian parent's delight are cooked in 100% vegetable oil, in a dedicated fryer separate from meat items. They got to enjoy their greek wraps with fries on the side!
Disclaimer: This post was paid for by McDonald's Canada, but my thoughts and opinions are my own.