Happy Friday! With thanksgiving just around the corner, I teamed up with my blogging bestie Diana of 204 Park to share a simple and easy apple cider recipe. Make it as a mocktail for everyone to enjoy and add a splash of alcohol for the adults. This mulled cider is a crowd pleaser and so easy to make. I love how it fills the house with those amazing fall smells, it's the perfect addition to any gathering you may be hosting this season.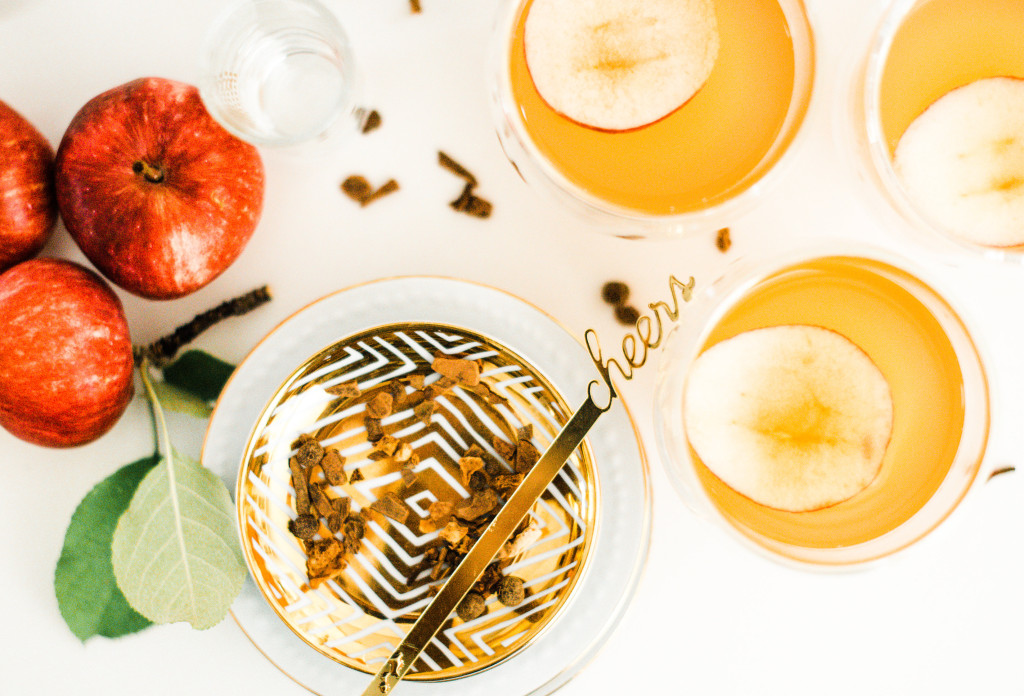 What you'll need...
4 litres of apple cider
3-4 tbsp Mulling Spices
1-2 apples
Optional – dark rum or brandy
What you'll need to do...
The simplest low maintenance way to make this cider is with a crock pot (although if you don't have one, stove top will work if you're at home to supervise a full day of low and slow heating).
Pour the cider, mulling spices and a few chopped apples (optional) into your crockpot and leave on low for about 4 hours. I found my mulling spices at Williams Sonoma but there are plenty of great options out there. I like to have a mason jar on hand to collection my mulling spices after, as they can be used several times if stored properly.
Once your cider has heated and mulled away serve it up just as is or add a bit of dark rum for those grown ups at the party.
Happy Thanksgiving to all my Canadian friends! I'm so grateful to have friends like Diana that support my blog, cheer on my life and are there for me no matter what. I'm grateful for my online community, my readers and my followers… without you I couldn't do blogging as my career and be at home with my little ones. Thank you for that!
xoxo
Kira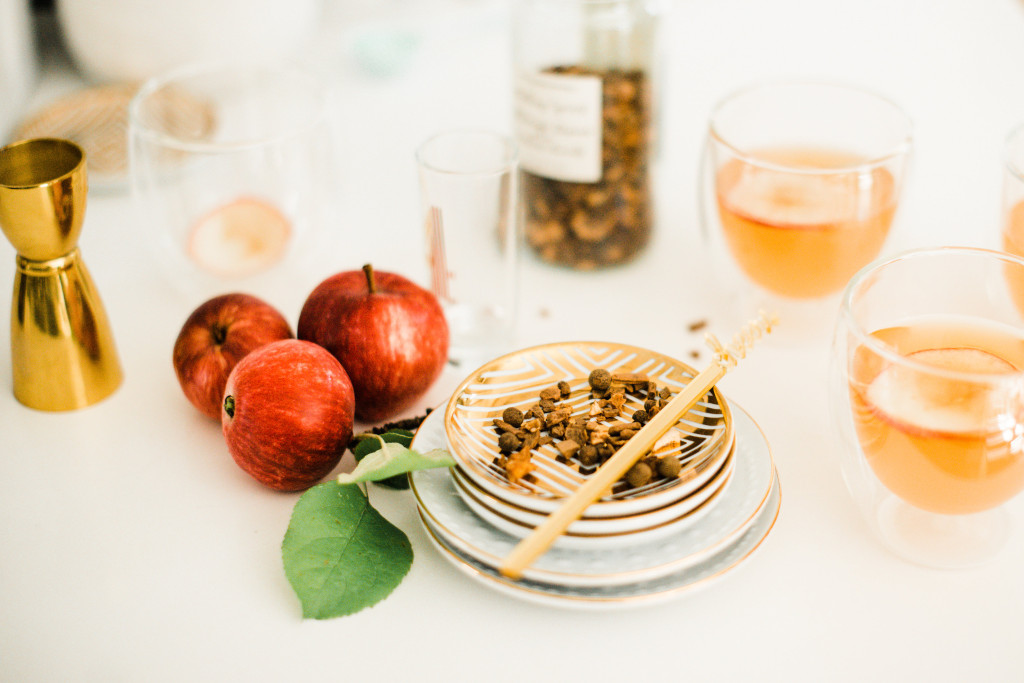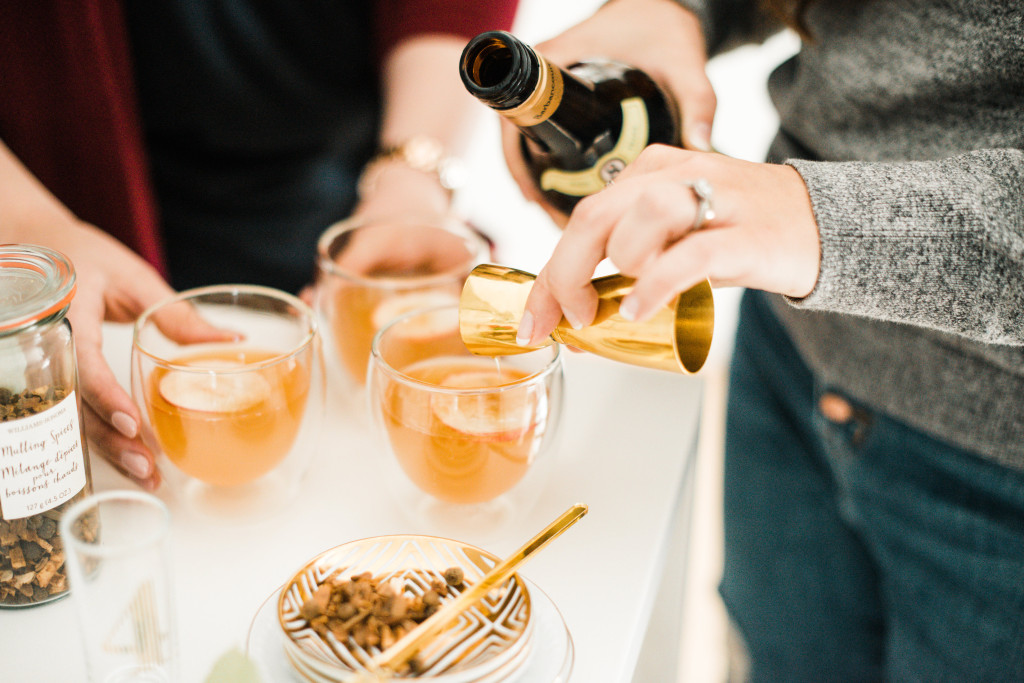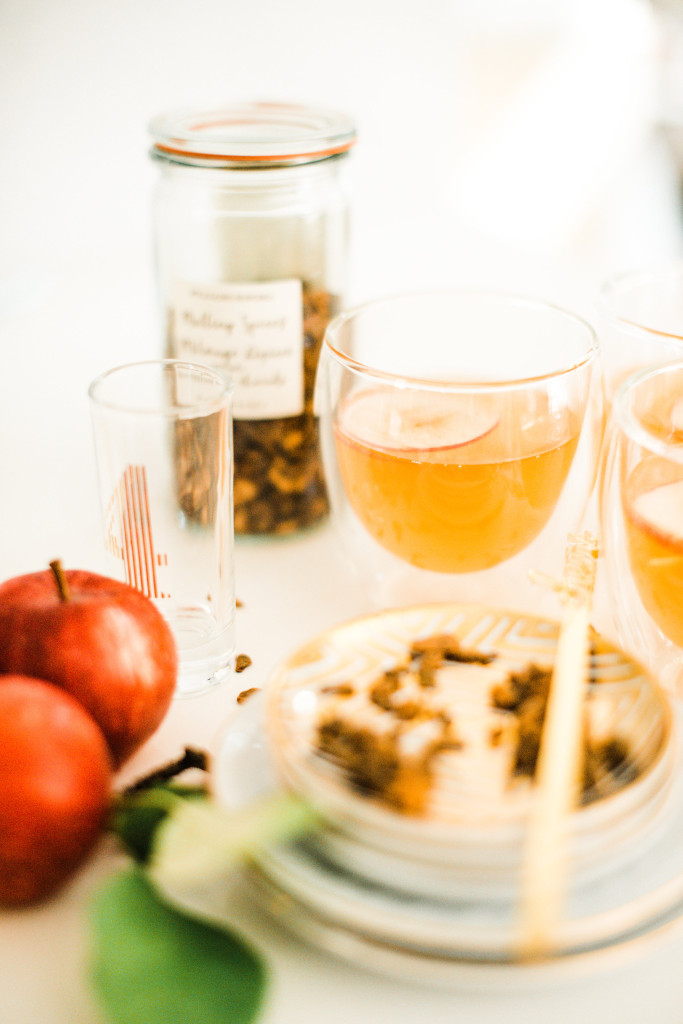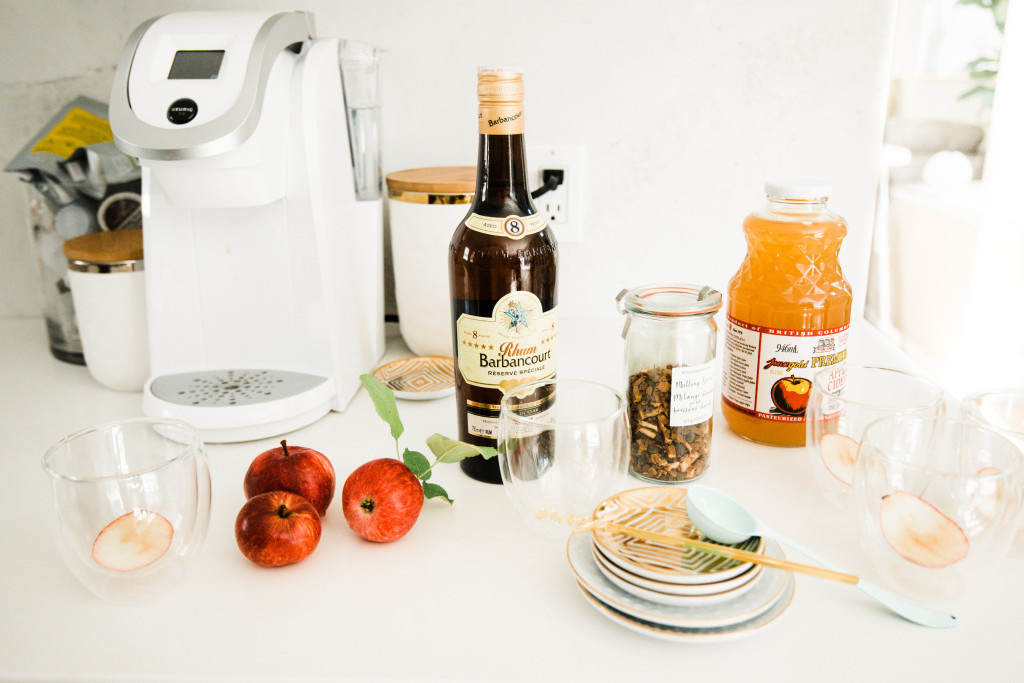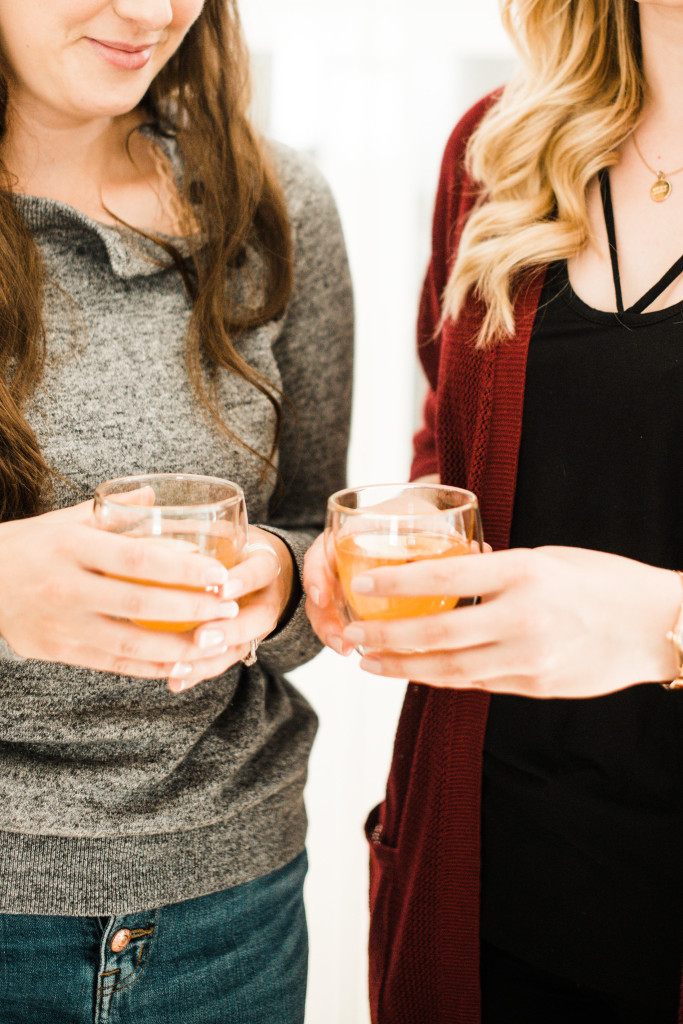 Photos: Clara Cecilia Photography