Cheers to the New Year, I thought I'd share with you a refreshing spritzer I created with my gal pal Diana of 204park. It's sophisticated fresh and light… if you're a Champagne or Prosecco Cocktail lover this recipe is for you. Cheers!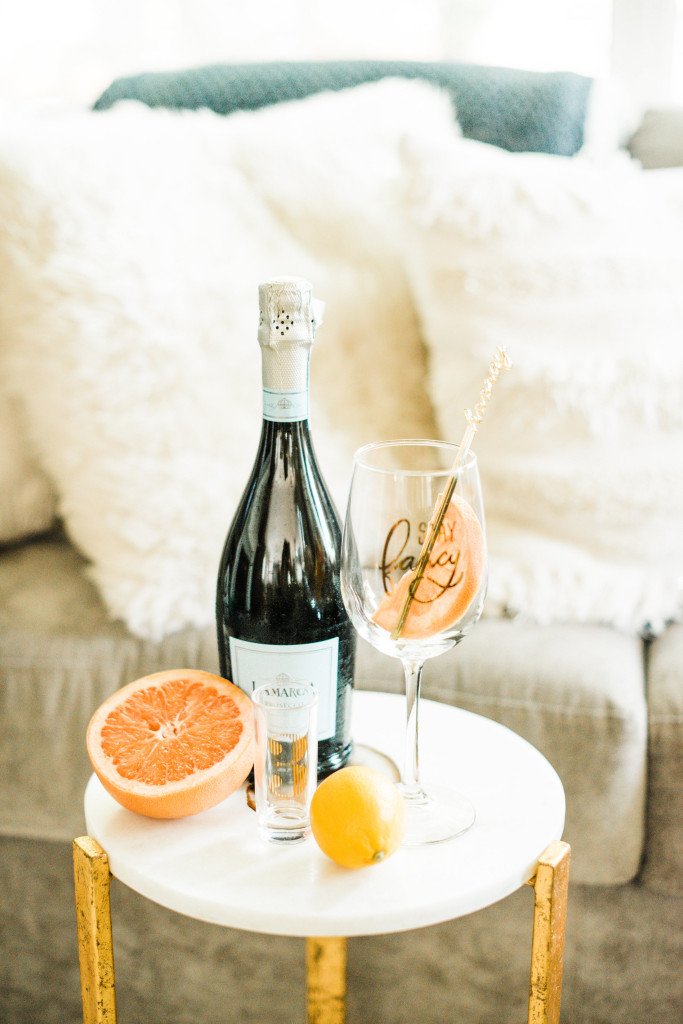 What you'll need: Grapefruit, 1 lemon, St. Germain Elderflower liqueur, a bottle of you favourite Prosecco.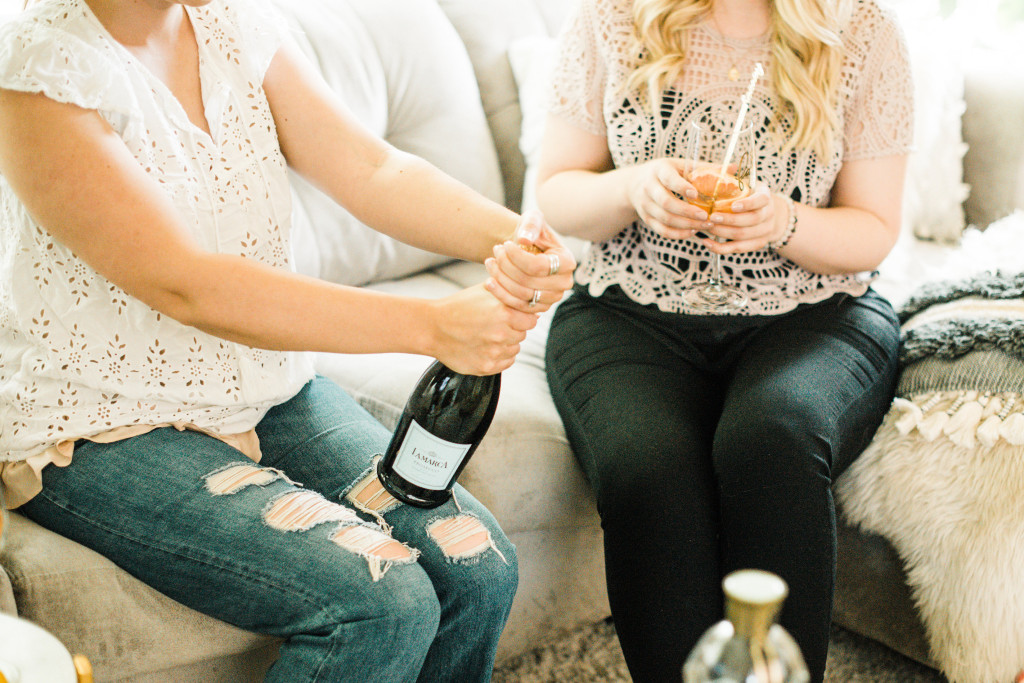 What you'll need to do:
Pop that bottle!
Cut grapefruit into wedges. Place one in each glass.
Add a squeeze of fresh lemon juice to each glass.
Add 1 oz. Chilled St. Germain Elderflower
Top with approximately 4 oz. Chilled Prosecco
Optional: Add ice if your liquid is room temperature. Or freeze extra grapefruit wedges!