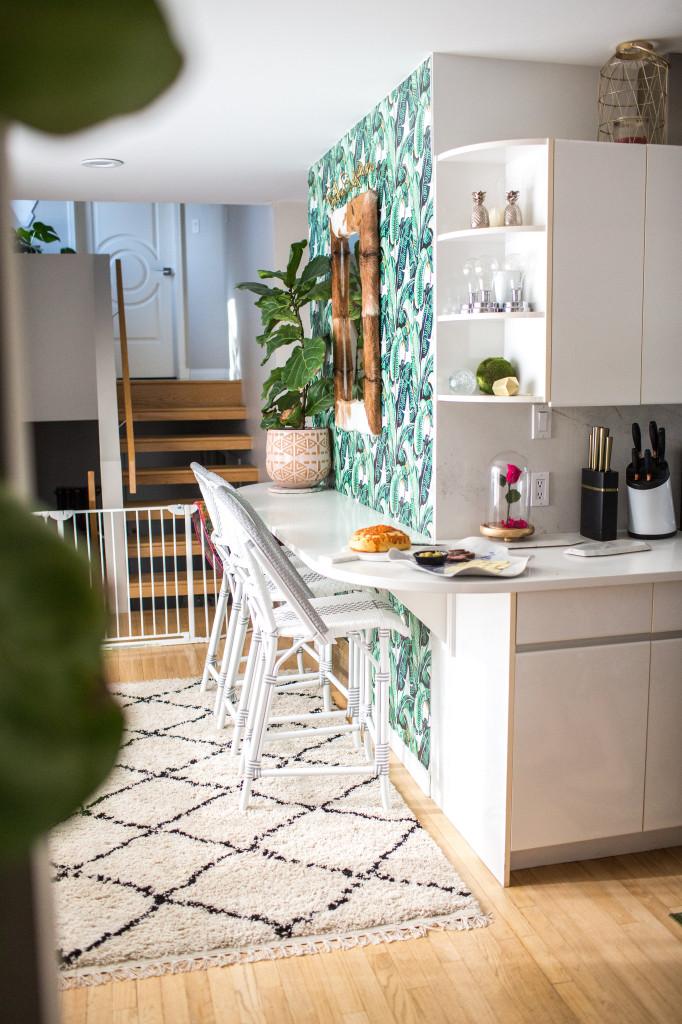 We all know I love a new rug, so the addition of Ahmar area rug from The Brick has been no exception. This affordable graphic print with Moroccan tassel trim is a striking accent for any space. This hallway with counter top bar seating, has the most walking traffic of any area in our home. Most rugs I've purchased in the past haven't lasted due to the wear they endured on a daily basis. The Ahmar rug is machine woven with a jute and latex backing for long-lasting durability that won't scratch your floors. It's made of heat-set polypropylene which is a very durable fibre with the added bonus of anti-static qualities. Hair and fur won't stick to it, making this material easy to maintain and clean. With both children and a large dog that was quite the selling feature for our family. Coming in under the $225 mark for both sizes, it is also a very affordable rug option. If you rug hunt like I do, you know rugs can be a massive home decor expensive but this one will not beat the bank.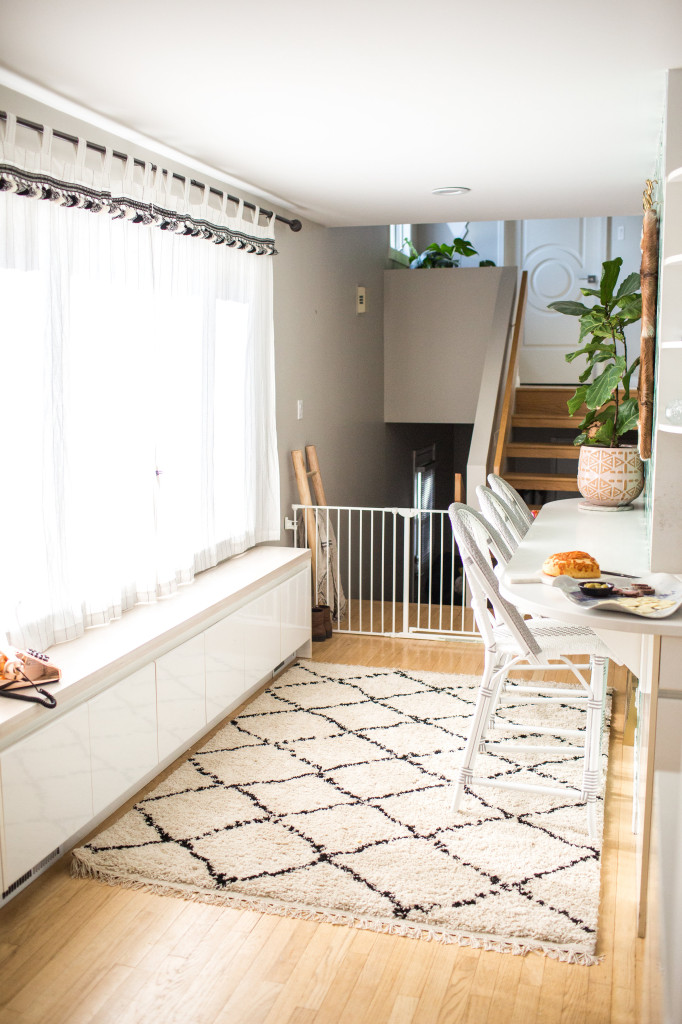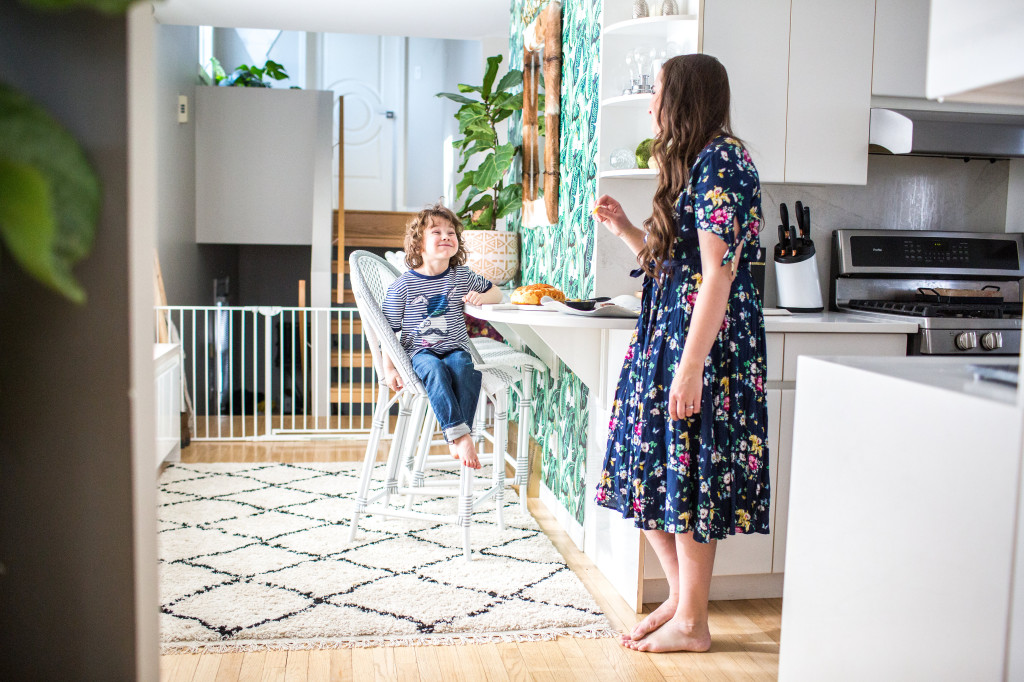 Mirror / Gold Lantern: In store find from The Brick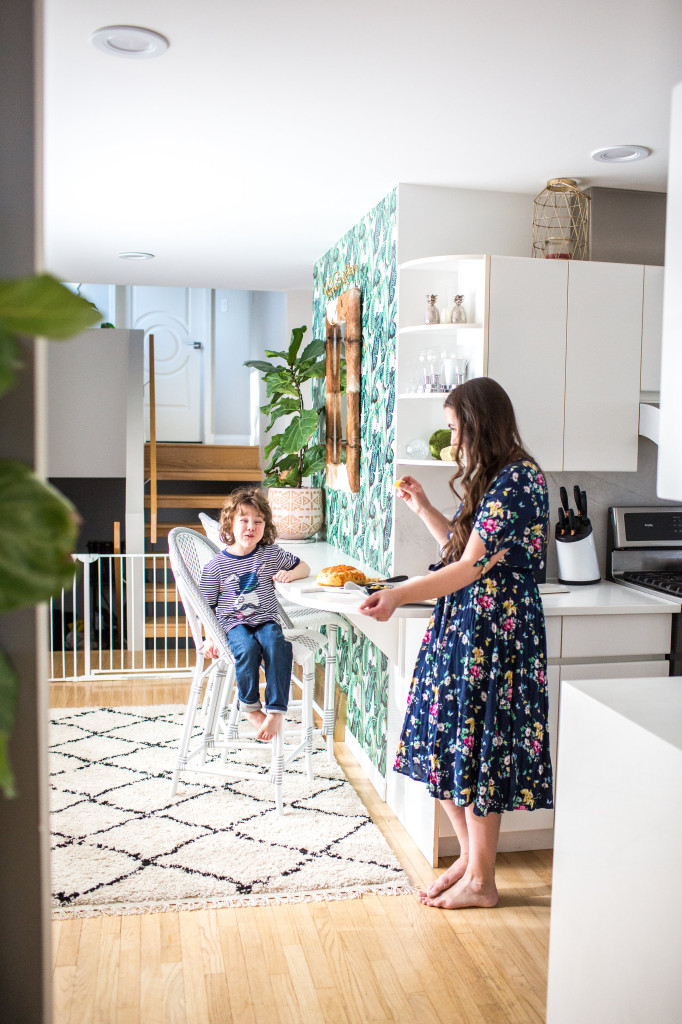 Marble Cheese Board: In store find from The Brick
Photos by B.Grace Creatives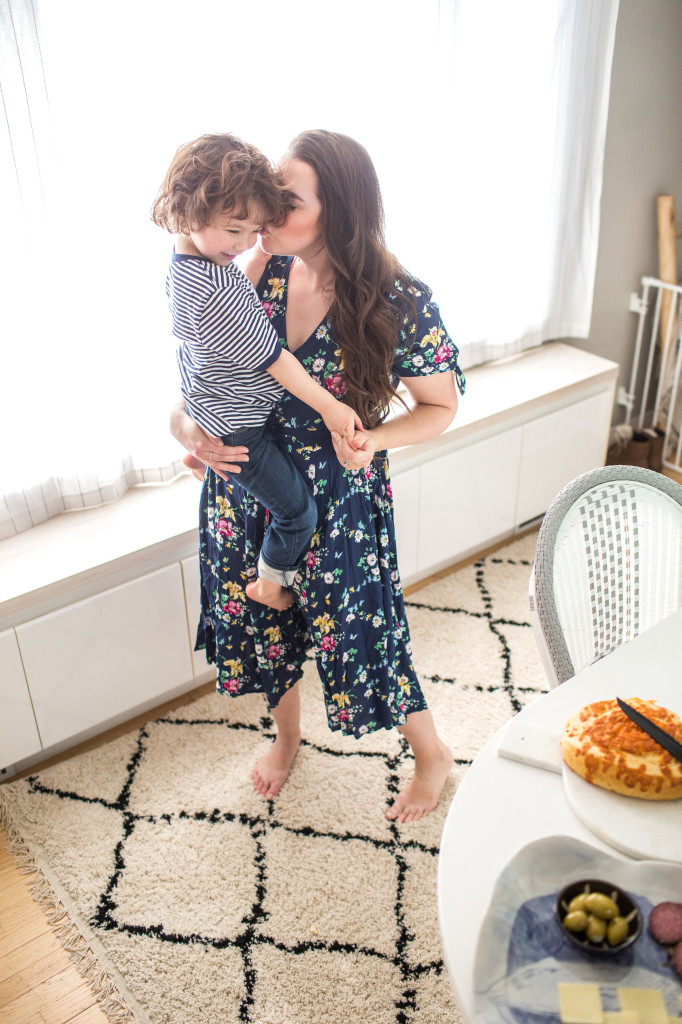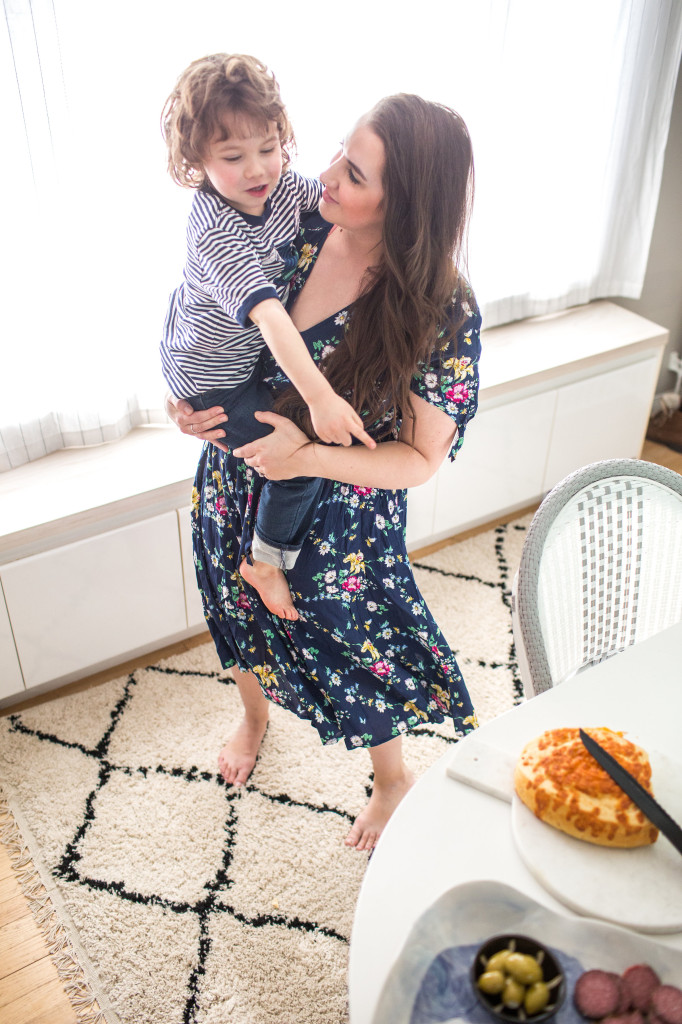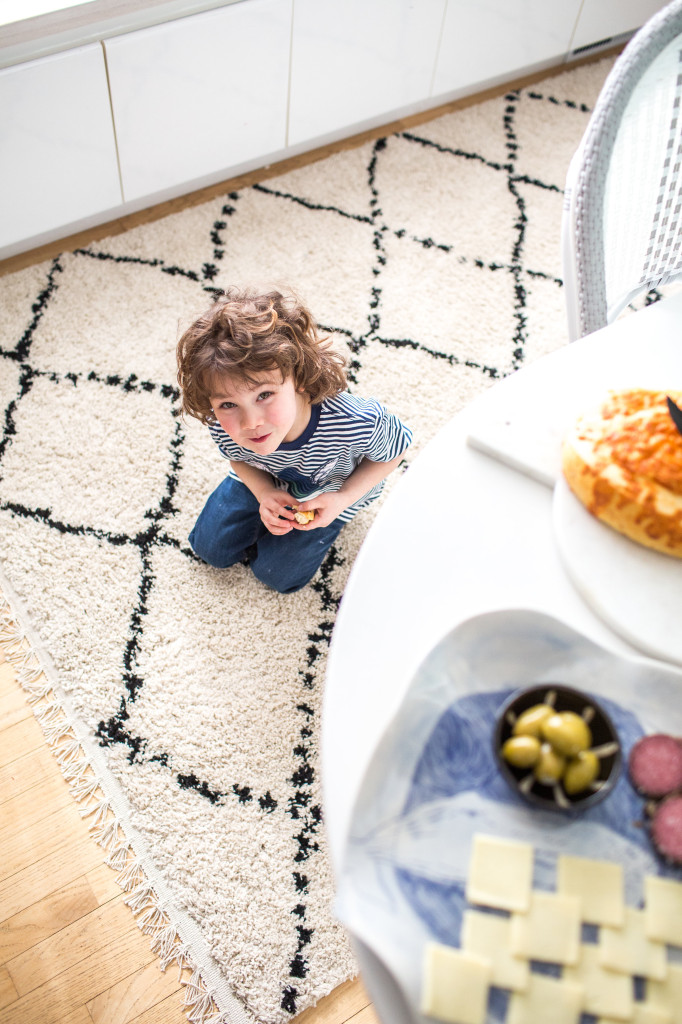 Disclaimer: This post was paid by The Brick but my thoughts and opinions remain my own.