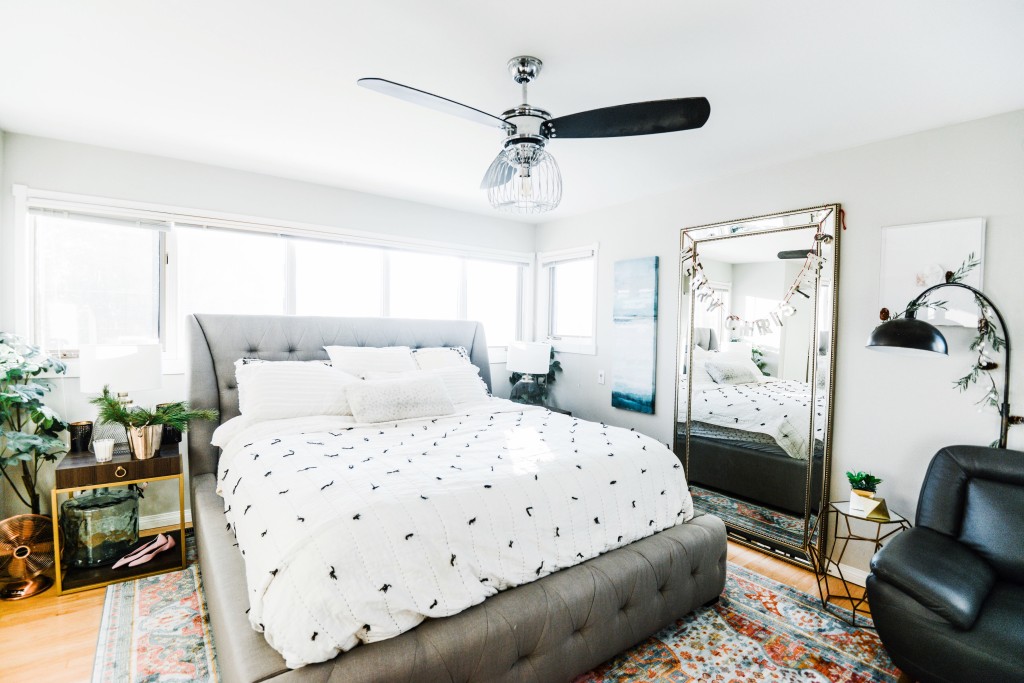 Our Holiday home tour continues this season for a glimpse into my favourite room in our house, the master bedroom. I've taken a minimalist approach to decorating this year and let me tell you it's taken a lot of pressure off my plate in the home decor category. I'm loving adding just a few touches per room to get that festive feel. We added cozy flannel sheets and furry pillows to our gorgeous Berlin bed from The Brick. I love the airy light grey linen-like polyester material, it adds to that white Christmas feel I love. We added garland to our favourite reading lamp, the Bean Bronze Metal floor lamp to add more festive cheer.
I found this modern metal "Merry Christmas" banner for our large mounted mirror. It was a subtle touch to an already elegant favourite feature we have in our room. Have you seen the new version of our mirror? Loving the Hampton Mirror for both size and the frame detail.
Finally, we added tiny ornaments and fresh greenery to our International Lux accent tables. I love the smell and the look. Perfect finishing touch to a minimalist Christmas. How are you decorating this holiday season?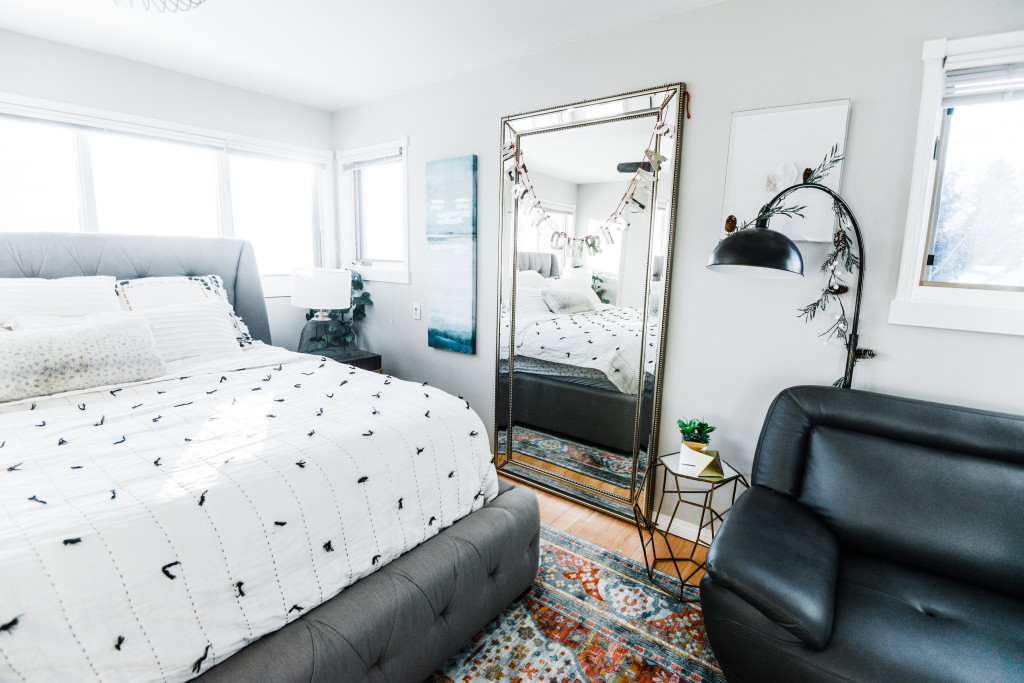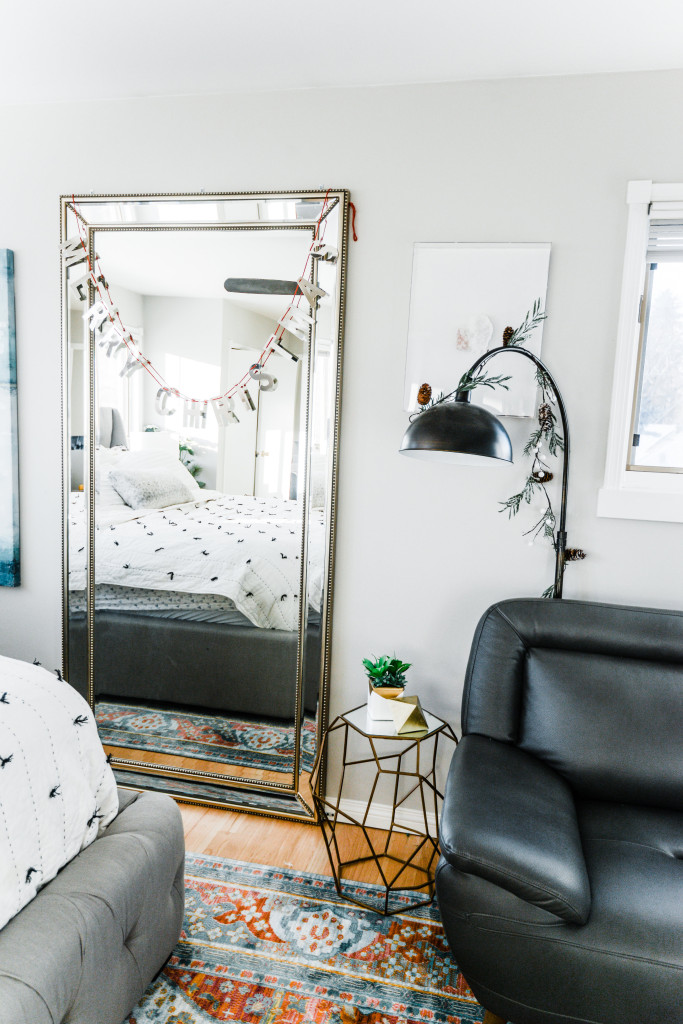 Remember, the Brick is running a massive contest. Head over to this page to read all the details. Did I mention someone will win up to $36,000 to furnish their home? Yep, when I said massive I meant it.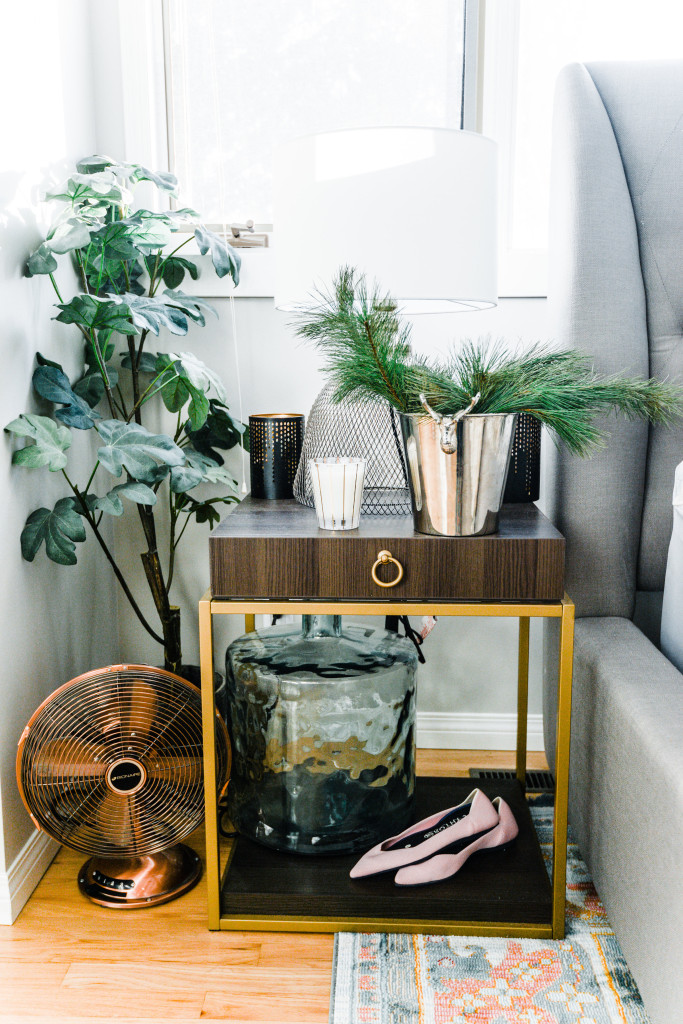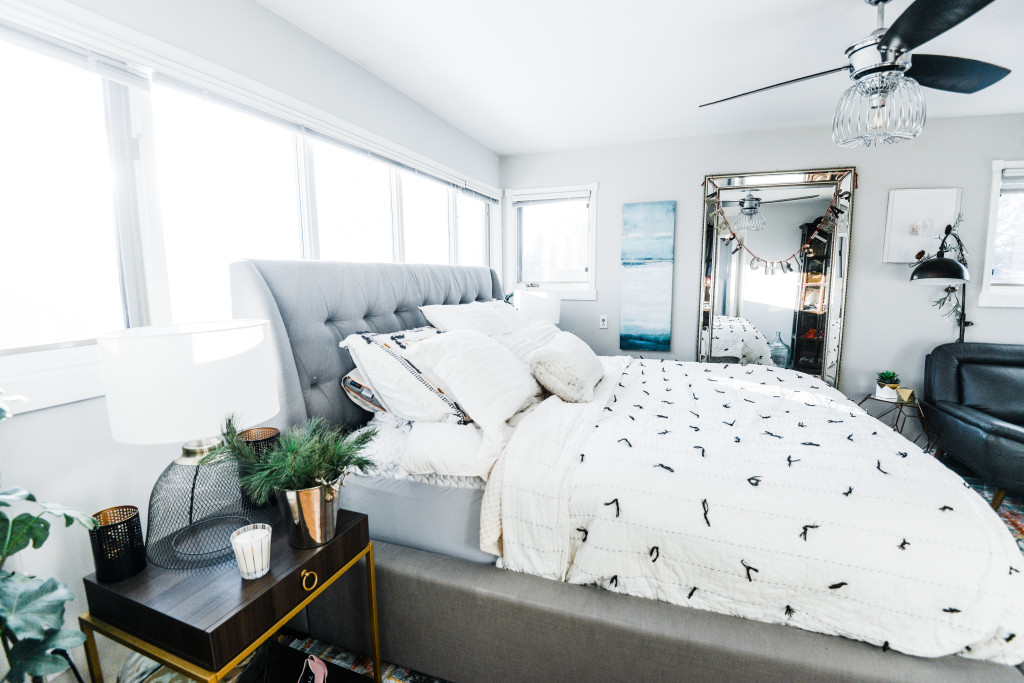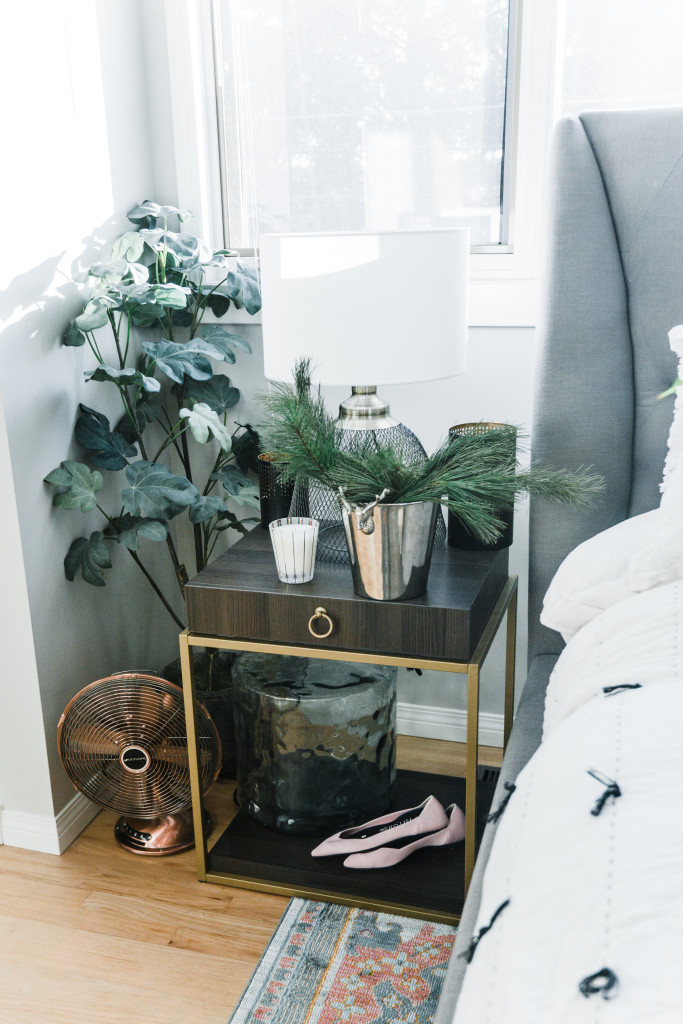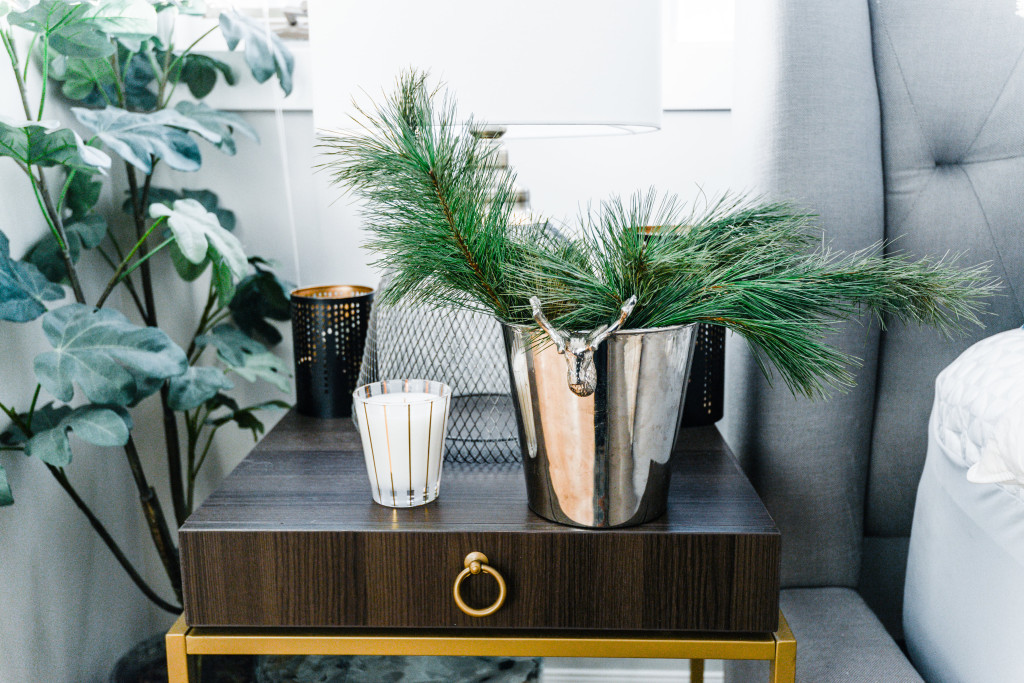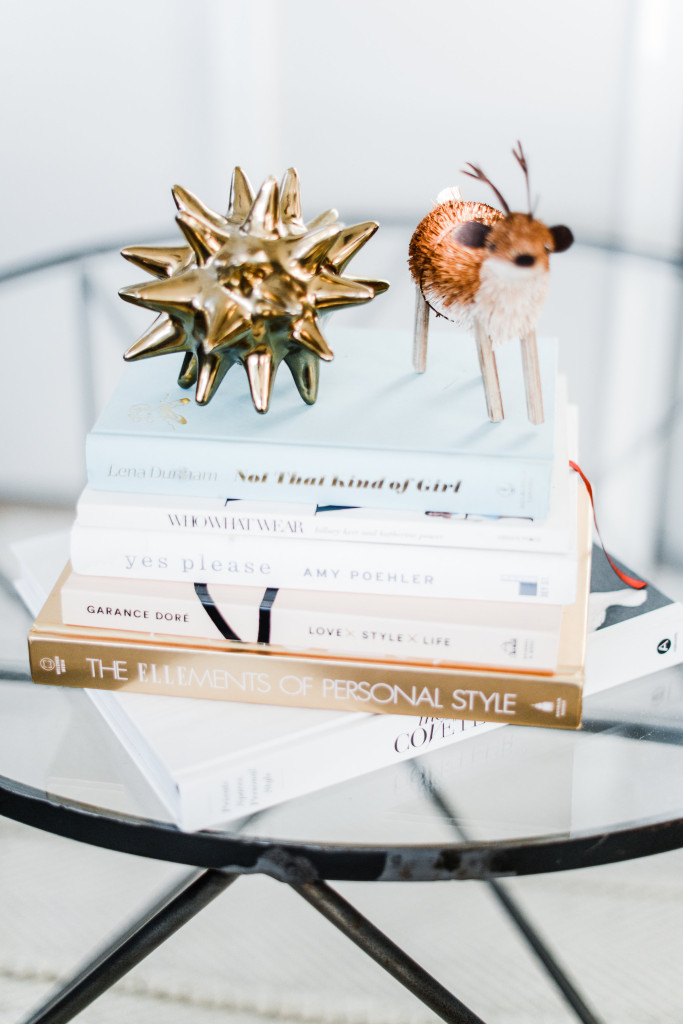 Disclamer: The Brick sponsored this post but my thoughts and opinions remain my own.